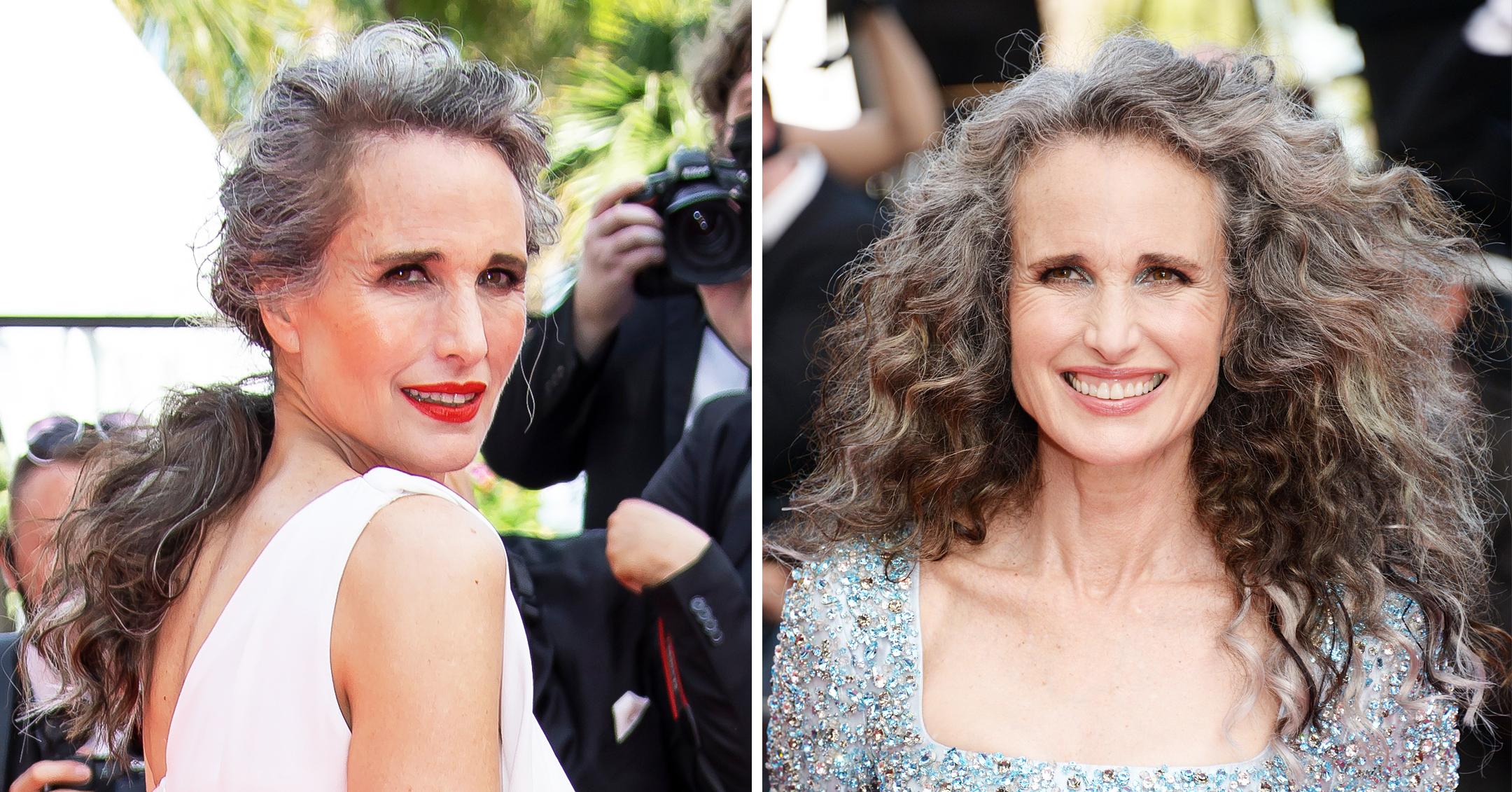 'I've Never Felt More Powerful': Andie MacDowell Dishes On Her Decision To Embrace Her 'Salt & Pepper' Locks
When Andie MacDowell graced the red carpet at the Cannes Film Festival premiere of Annette on July 6, onlookers were shocked to see that her signature curly brunette hair had transformed into a mane of gray.
Article continues below advertisement
For years, the actress had been dyeing her tresses, but when quarantine hit, she decided to forgo the process.
"Every time my kids would see me, they kept telling me I looked badass with my gray hair," the 63-year-old explained to Vogue. "When I pulled it up in a bun, all you could see was the salt and pepper, which is what I am, you know, dark and silver."
"I've been saying for a while now it was time for me, personally, to make that transition because I felt like it was appropriate for my personality and just who I am," the Groundhog Day star added.
Article continues below advertisement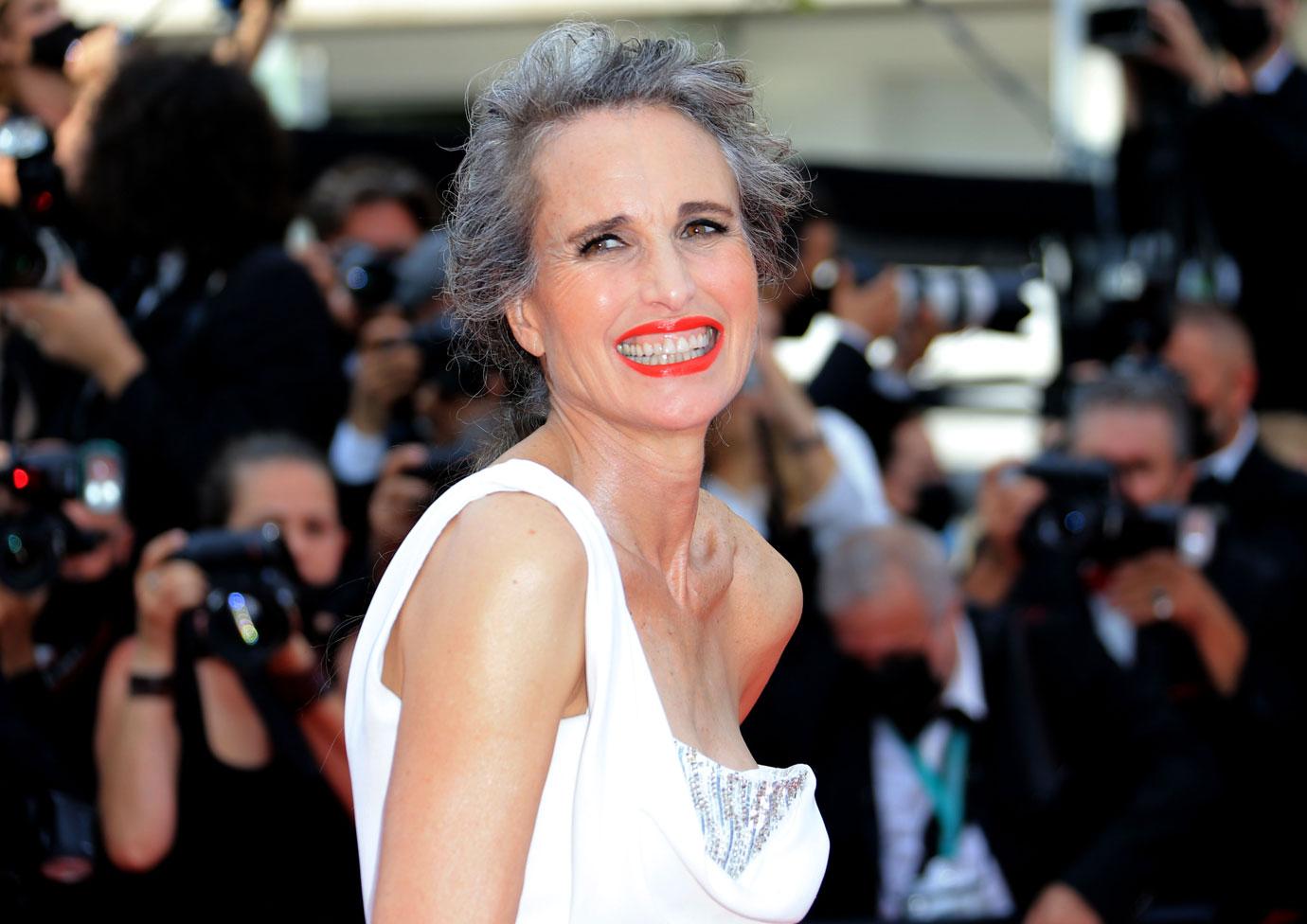 While MacDowell was excited to keep it natural — "I like to compare myself to George Clooney," she quipped — her work colleagues weren't so thrilled.
"My managers had actually said to me, 'It's not time,'" the revealed. "And I said, 'I think you're wrong, and I'm going to be more powerful if I embrace where I am right now. It's time because in two years I'm going to be 65. If I don't do it now, I won't have the chance to be salt and pepper. I always wanted to be salt and pepper!'"
Article continues below advertisement
The L'Oréal spokeswoman admitted that she did have some hesitation about staying gray, explaining, "I was so cautious because I didn't want anybody to be upset, and I was trying to figure out how I could wear wigs to please people."
However, once she decided to stick to her guns, "it was just so clear to me that my instincts were right because I've never felt more powerful."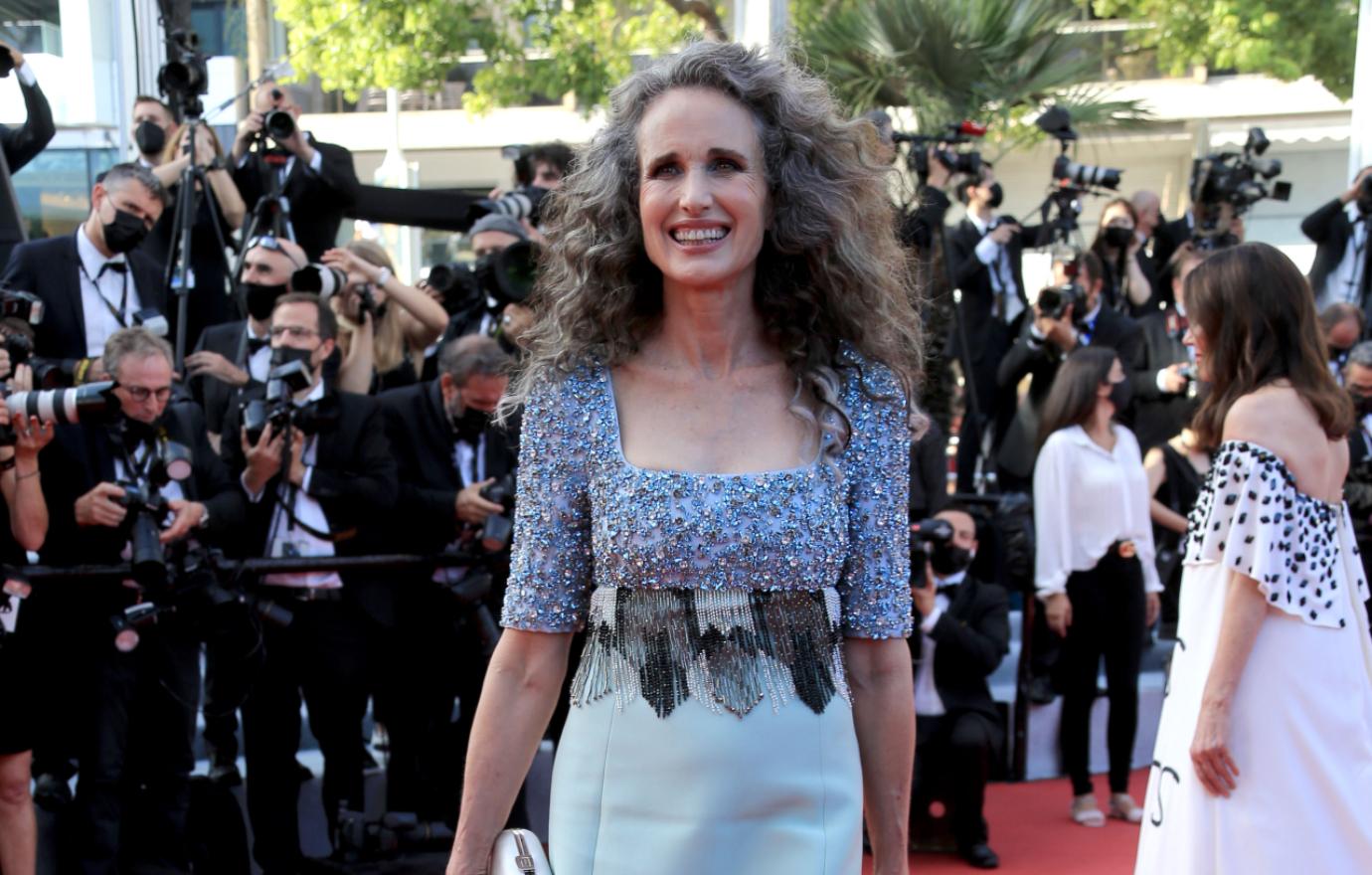 Article continues below advertisement
"I feel more honest. I feel like I'm not pretending. I feel like I'm embracing right where I am," MacDowell declared. "I feel really comfortable. And in a lot of ways, I think it's more striking on my face. I just feel like it suits me."
The Calvin Klein model noted that Hollywood is extra harsh on the notion of women aging, but she thinks her look could actually open up new doors for her.
"In terms of opportunities for work, I think it's more interesting to see me like this," she expressed. "I suffered in this business as an actress, with people always wanting me to look younger. For me, it kind of hurts my heart that I can't embrace where I am because honestly I feel like I am enough right where I am."