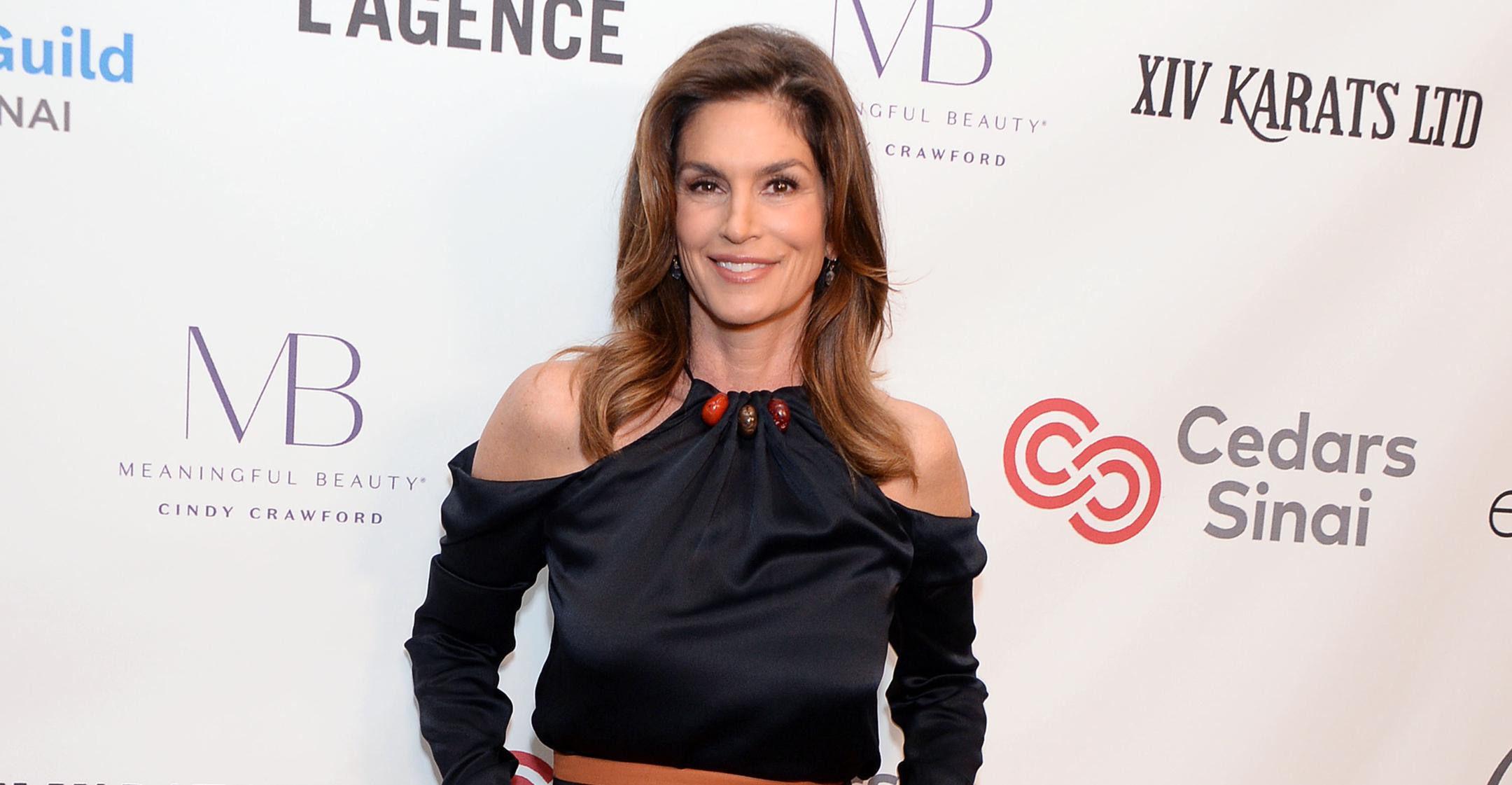 'If We're Lucky We Get To Age': Cindy Crawford Isn't Upset About Being In Her Mid-50s, Calls It A 'Privilege'
From gray hairs to laugh lines, our bodies go through countless changes when we hit a certain age, but unlike some, Cindy Crawford isn't going overboard when it comes to trying to turn back the clock.
"If we're lucky we get to age. That is a privilege," she insisted. "But it's also very daunting for women [to think], 'OK, what's going to happen?'"
Article continues below advertisement
Article continues below advertisement
For Crawford, her mane started thinning at the part. "You kind of think it's going to come back and you wait for it to come back," she said. "But it didn't."
Her struggles were what spurred her to add a range of hair products to her Meaningful Beauty collection. "A lot of women don't really start taking care of their skin until they start noticing those signs of aging," she explained to PEOPLE. "I think that was the same for hair for me."
The star realizes that women have a range of hair issues, so she made sure the ingredients in her product line — which includes shampoo, conditioner, styling spray and a scalp treatment — would address it all.
Most importantly, she wants women to embrace their age, as she acknowledged that some aspects of the beauty industry can make people "feel less than."
Article continues below advertisement
"Feeling good about your hair, or feeling good about your skin ... the only reason it matters is: How does it make you feel? If you feel more confident, that confidence infuses everything you do," she told Vanity Fair. "Meaningful Beauty is called 'Meaningful Beauty' for a reason."
"With skin care, my approach has been 'age-maintenance'. Gravity's still out there and things are going to happen, but let me take as good care of my skin as I can," Crawford said. "And I just want women to know that it's OK, with the skin care and now with the hair care, to give yourself this little gift [of self-care] for five minutes in the morning or five minutes in the evening."