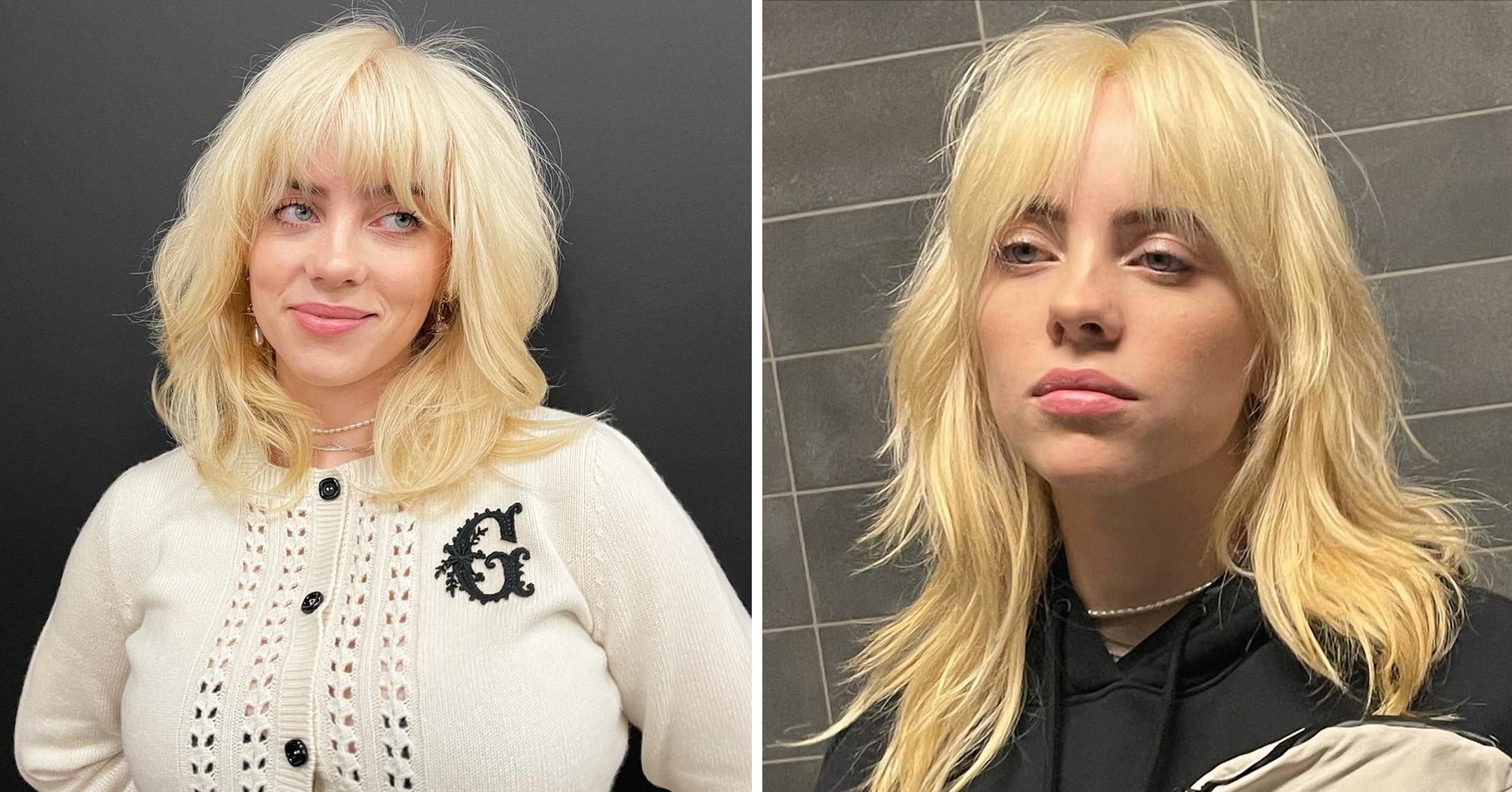 'I Don't Know What Came Over Me!': Hair Chameleon Billie Eilish Reveals What Inspired Her To Go Blonde
Fans were shocked when Billie Eilish ditched her funky-colored locks for a head of platinum blonde hair, but the "Bad Guy" singer revealed that she had actually been contemplating the change for quite some time.
Article continues below advertisement
"I've been wanting blonde for a while, I don't know what came over me!" she explained on an episode of The Ellen DeGeneres Show. "I saw a fan-edit when I had green hair, it was me with whatever color hair I had, and they edited blonde hair on me and I was like 'Ah! So sick, I want it!'"
"I thought of it as a dream," she gushed. "I didn't think it was going to happen because my hair has been through so much. I thought I would burn it all off if I tried. But I did it!"
Article continues below advertisement
The Grammy winner revealed that the dyeing process was "very hard" and took six weeks in total to complete, which is why she wore a wig until the transformation was finished.
"January 16th was the first day and then it was two weeks of nothing, of healing, letting my hair kind of take it in, digest and recover," Eilish shared. "And then again, two weeks and then two more weeks ... It took a long time."
Article continues below advertisement
While the change didn't seem to do any more damage to her hair, she laughed while confessing that her strands have been "falling out" for years whenever she brushes it.
Article continues below advertisement
Less than two months after unveiling her new 'do, the crooner showed off her hot look on the cover of British Vogue.
Her photos for the magazine — in which she wrote a corset and latex stockings — had everyone talking, as she tends to wear baggy clothes.
"My thing is that I can do whatever I want. It's all about what makes you feel good. If you want to get surgery, go get surgery," she declared. "If you want to wear a dress that somebody thinks that you look too big wearing, f**k it – if you feel like you look good, you look good."