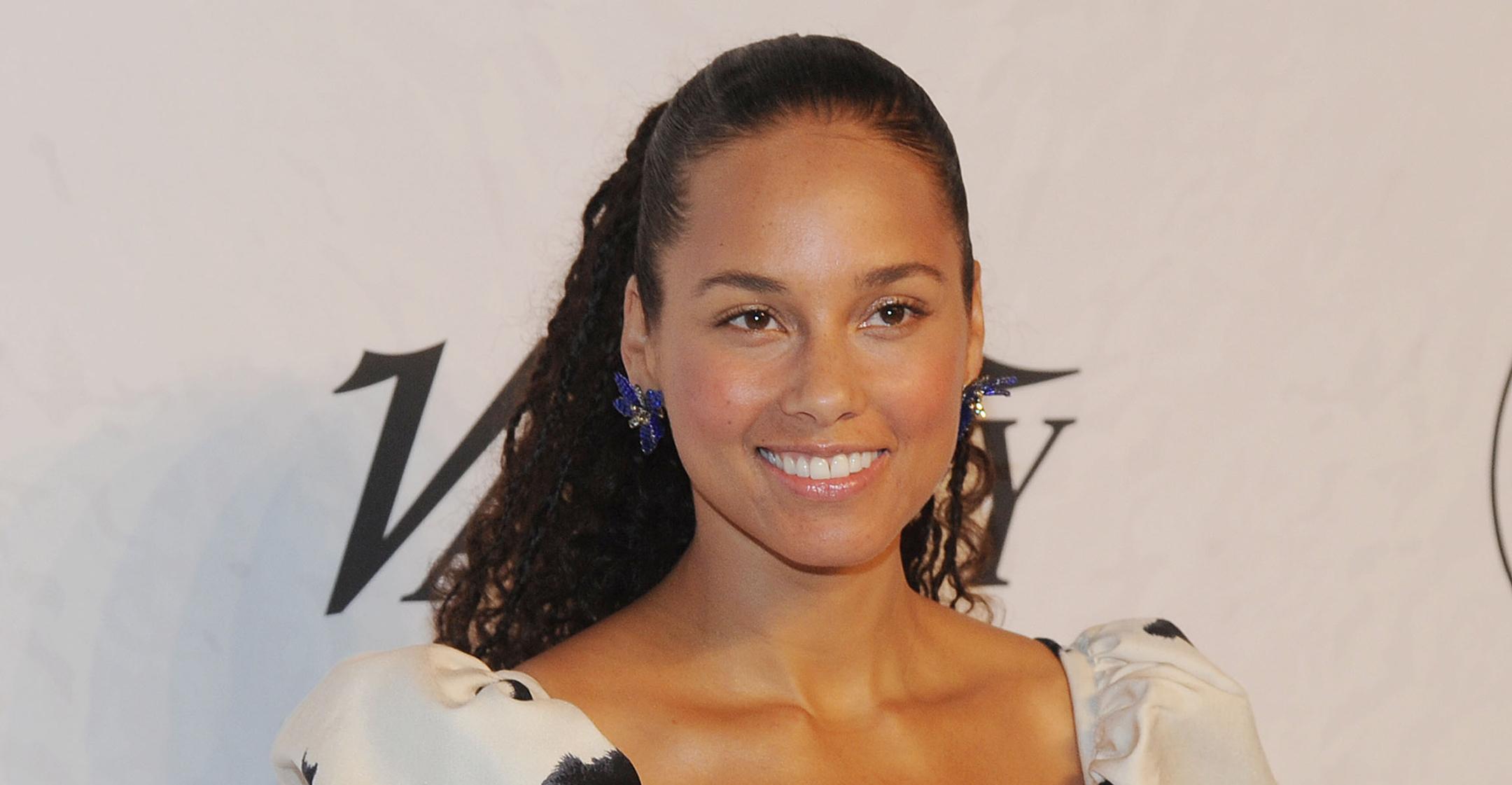 'Look At Yourself With No Judgment': Alicia Keys Encourages Fans To Practice Her Naked Self-Love Routine
Alicia Keys wants you to love every inch of your body while also stepping out of your "comfort zone."
The singer took to Instagram to share one of her "amazing" self-love morning rituals, but she warned fans that at first, it may make them feel "totally uncomfortable, crazy and scary."
Article continues below advertisement
Fresh out of the shower in a bra and high-waisted bottoms, Keys told viewers, "Look at yourself in the mirror, preferably be naked, for at least seven minutes, to build your way up to eleven minutes of completely looking and taking in you."
"Take in you. Take in those knees. Take in those thighs. Take in that belly. Take in those breasts," she continued as she did so herself. "Take in this face, those shoulders, these hands — everything."
Article continues below advertisement
"You're supposed to look at yourself with no judgment," she said. "Just acknowledge and get used to seeing you."
The "Girl on Fire" crooner suggested playing the song "I Am the Light of the Soul," as you practice the technique, since the tune has encouraging and complimentary lyrics.
Article continues below advertisement
"Look at yourself in the mirror. Your reflection. No judgment. Try your best not to judge," she insisted. "It's so hard ... so much comes up, [but] it's pretty powerful."
Keys encouraged her followers to try the process for 21 days and "see how you feel."
Article continues below advertisement
"I know it's going to affect you in a powerful, positive, acceptance-filled way," she stated. "Praise your body, love on you."
Self-care has always been one of the Hollywood star's priorities. In fact, it spurred her to launch Keys Soulcare, a wellness brand for the mind, body and soul.
The collection includes skincare products as well as things like facial rollers and relaxing candles.
"I want to have a conversation and I want to learn and I want to share whatever it is that's helped me become more centered," she explained of the line. "I've never felt comfortable in my skin. I've never felt like I can depend on myself without having to check with 30 other people to make sure that my opinion is valid. I like the way that I feel right now, and it took quite a while to get to this place."