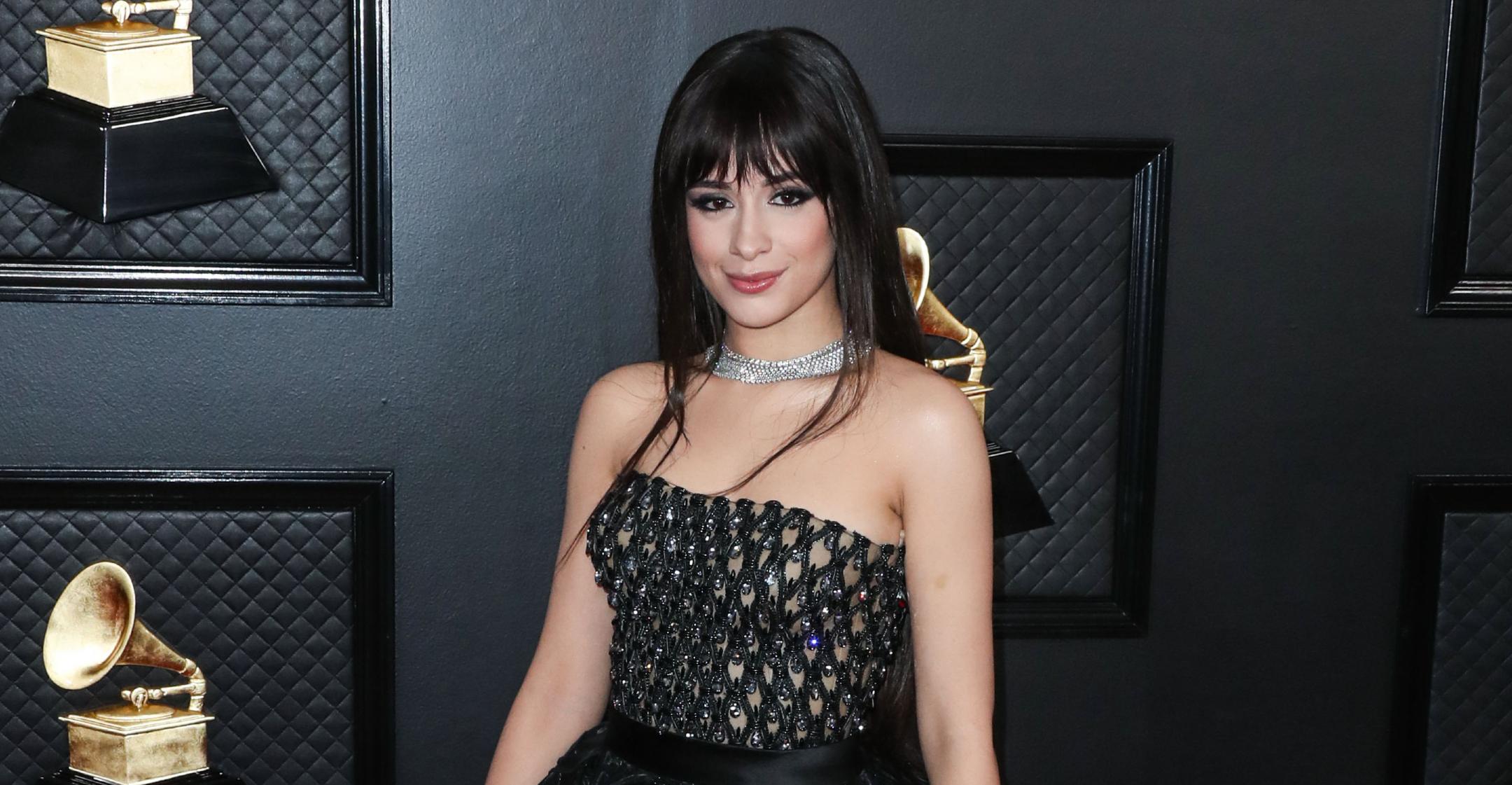 She's Worth It! Camila Cabello Is No Longer 'At War' With Her Body, Embraces Her 'Curves, Cellulite & Stretch Marks'
You won't find Camila Cabello crying in the club over body shamers! After going for a jog on July 17, the singer posted a TikTok video captioned "i luv my body" to take aim at those who have been making rude comments about her figure.
Article continues below advertisement
"I was just running in the park minding my own business trying to be fit, trying to keep it healthy," the star explained while showing her outfit of a black sports bra and gray leggings. "And I am wearing a top that shows my belly, and I wasn't tucking it in. Because I was running and existing like a normal person that doesn't tuck it in all the time."
Article continues below advertisement
At first, the Cinderella lead admitted she wasn't happy with what she saw, "but then I reminded myself being at war with your body is so last season."
"I am grateful for this body that lets me do what I need to do," she stated. "We are real women with curves and cellulite and stretchmarks and fat. And we gotta own that, baby."
The "Never Be the Same" crooner faced online trolls last month when she wore a bikini while at Miami beach with her boyfriend, Shawn Mendes.
After some social media users made cruel comments, fans hit back by posting powerful messages.
Article continues below advertisement
Cabello didn't address the drama directly, but she did write on Instagram that day, "Thank you for the love of yesterday and today."
The X Factor alum has always gone out of her way to promote body acceptance, especially since she has a young sister, Sofia.
"I'm writing this for girls like my little sister who are growing up on social media. They're constantly seeing photoshopped, edited pictures and thinking that's reality, and everyone's eyes get used to seeing airbrushed skin, an suddenly they think THAT'S the norm. ?!!! It isn't. It's fake. AND FAKE IS BECOMING THE NEW REAL," she pointed out. "We have a completely unrealistic view of a woman's body. Girls, cellulite is normal, fat is normal. It's beautiful and natural. I won't buy into bulls**t today!"