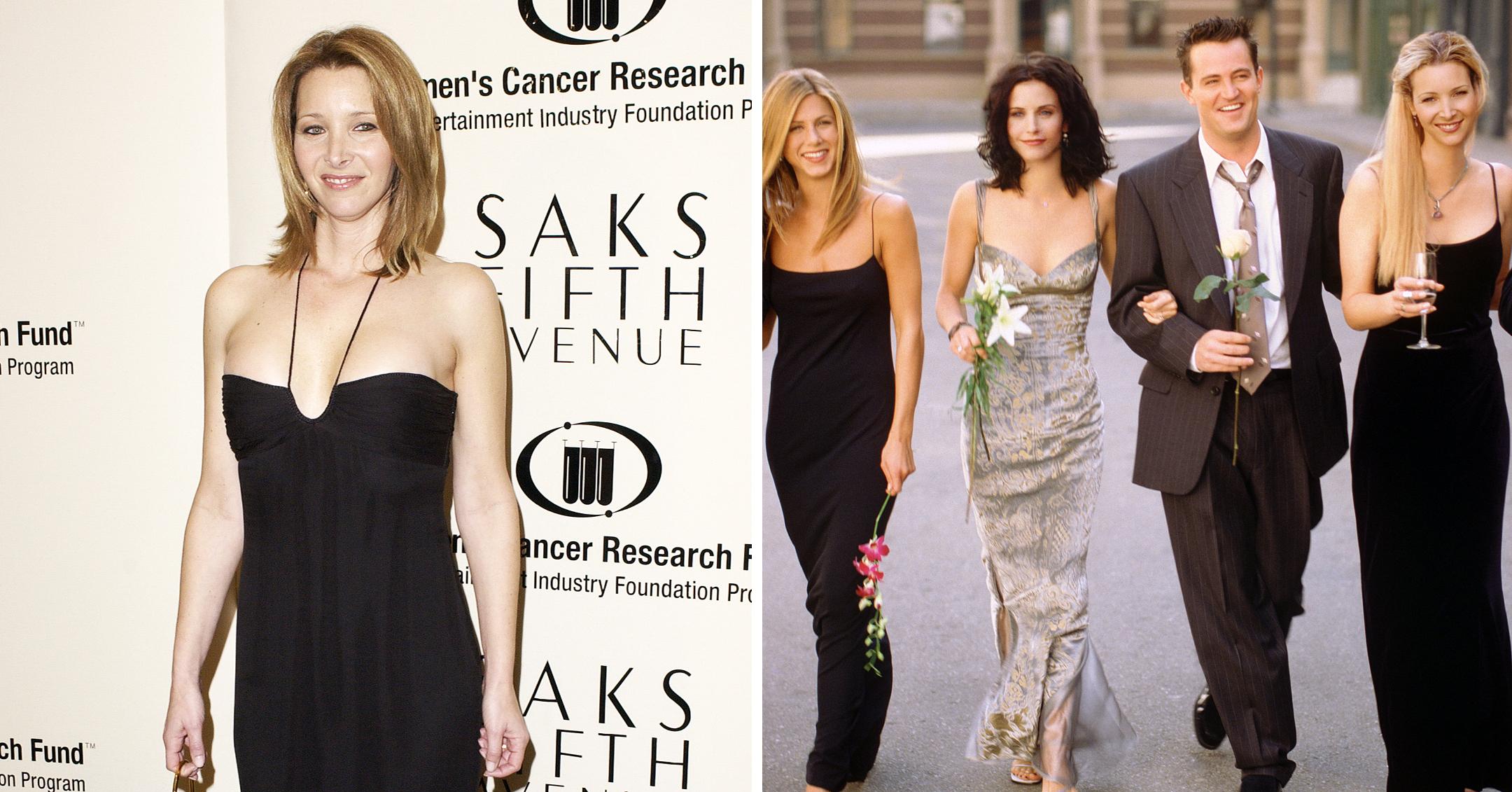 Lisa Kudrow Struggled With Body Image While Filming 'Friends' Since She's 'Bigger' Than Her Female Costars
On Friends, Lisa Kudrow's quirky character, Phoebe Buffay, was never one to follow fashion trends, but the actress felt like she stood out from her female costars because of her body.
"It's not that I felt horrible around them," she noted of filming alongside Jennifer Aniston and Courteney Cox. "Fittings were not fun, that's for sure."
Article continues below advertisement
Article continues below advertisement
"It was only this one moment where I hugged [Cox and Aniston] but there was no sleeve. It was just like, I enveloped them," she explained. "I felt like this mountainous thing that swallowed them alive."
In 2019, the blonde babe noted that since she was also "taller" than the other ladies, even her bones just felt "bigger."
The Web Therapy actress even admitted that she would often try to lose weight after comparing herself to her costars. "Unfortunately for a woman, if you're underweight, you look good," she shared, noting that dropping too many pounds made her "sick all the time. I was always sick."
Article continues below advertisement
To this day, Kudrow still has "a whole battle all the time" when it comes to body image, but she's trying her best to embrace herself. "I end up with, 'So what? So, all right. You're older. That's a good thing. Why is that a bad thing?'" she said.
Article continues below advertisement
The Emmy winner revealed during the recent Friends reunion that she seldom watches reruns of the hit comedy, as she's always "mortified" with herself when she does. Then again, catching an episode every now and then does lift her spirits, as she told her costars, "I'm laughing out loud once in every scene because you all make me laugh so hard."
Overall, the Hollywood starlet enjoyed her time on the show, and the recent reunion is something she'll always remember.
"It was surprisingly really emotional, really emotional for us," she told ET Canada. "We were like dabbing eyes, and you kind of don't know why."