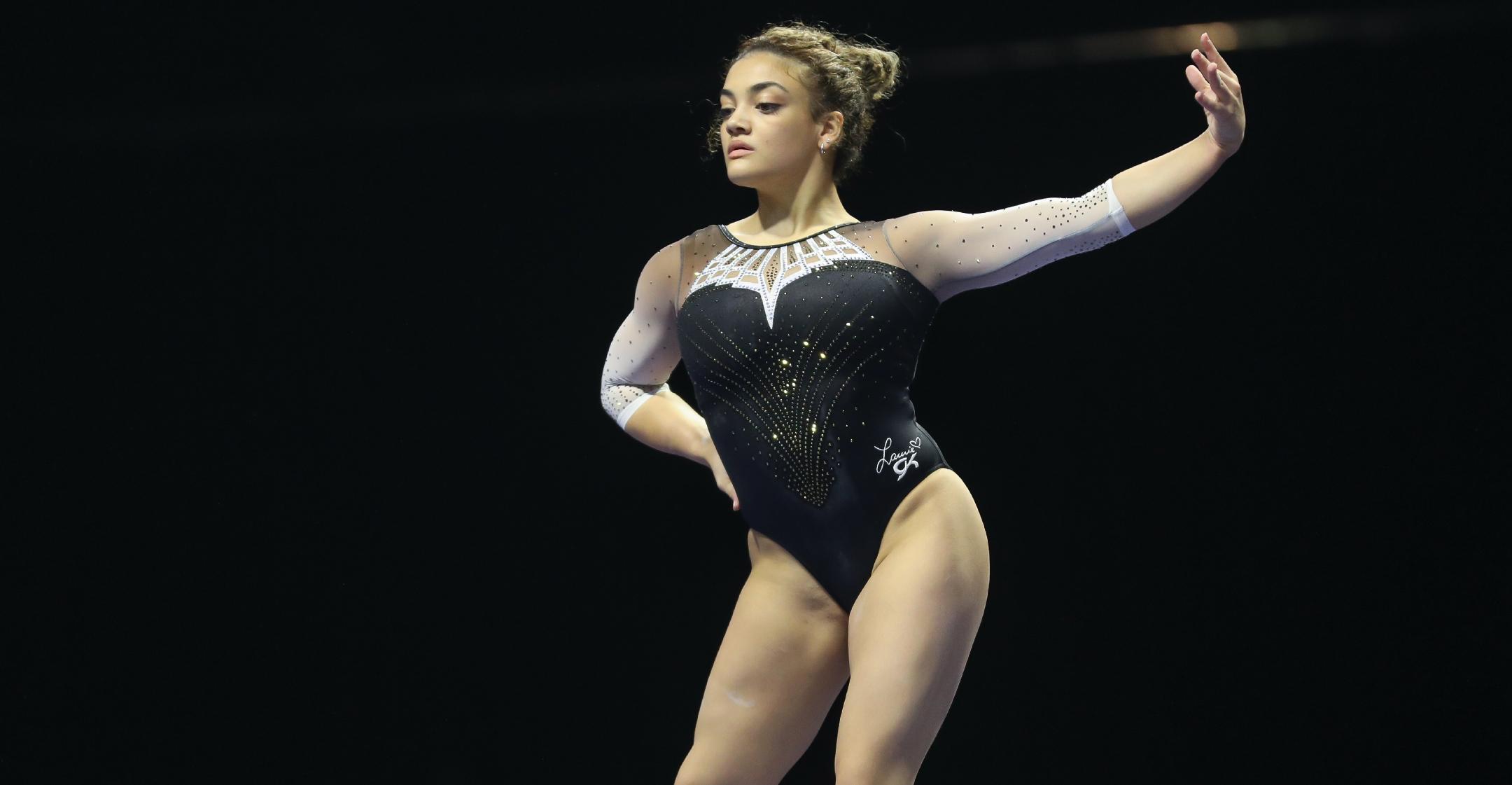 Gymnast Laurie Hernandez Shares How She Overcame An Eating Disorder After 'A Really Long Up & Down Journey' With Food
Athletes know better than anyone that properly fueling your body is just as important as exercising, but Olympic gymnastics star Laurie Hernandez revealed that like so many women, she once struggled with an eating disorder.
Article continues below advertisement
"Honestly it was a really long up and down journey of understanding food and understanding how I saw food and how my body received food," she explained to Us Weekly. "There was a lot of learning and a lot of patience and grace involved."
Article continues below advertisement
Hernandez — who took home a gold medal at the 2016 Rio games — has always stuck to a lean diet, but she realized things were becoming "obsessive and unhealthy" when she began counting calories, something she's stopped doing nowadays.
"I'm just kind of eating clean, because I also know that food is a fuel and for what I do and it is important to eat healthy," she shared of her new meal plans.
Article continues below advertisement
The athlete noted that overcoming her troubles wasn't an overnight process, as she first had to go through some trial and error.
"Between social media and a support system or people that are around you, everyone will give you different advice on what you should do, how you should eat, how things should be," she said. "Every body is completely different and taking the time to really understand what makes you feel good and what makes you feel like you ... I think that's the most important part. Be patient with yourself and be OK with discovering what you like."
Her new approach to caring for her body also played a part in her decision to pull out of this year's U.S. gymnastics team trials.
"Going into 2016, there was this very heavy weight of feeling like, I have to make it. Like, I need this to happen in a weird, inhumane way," she told Glamour. "To be a healthy human and to have a big support system at the end of the day, that's all I need."