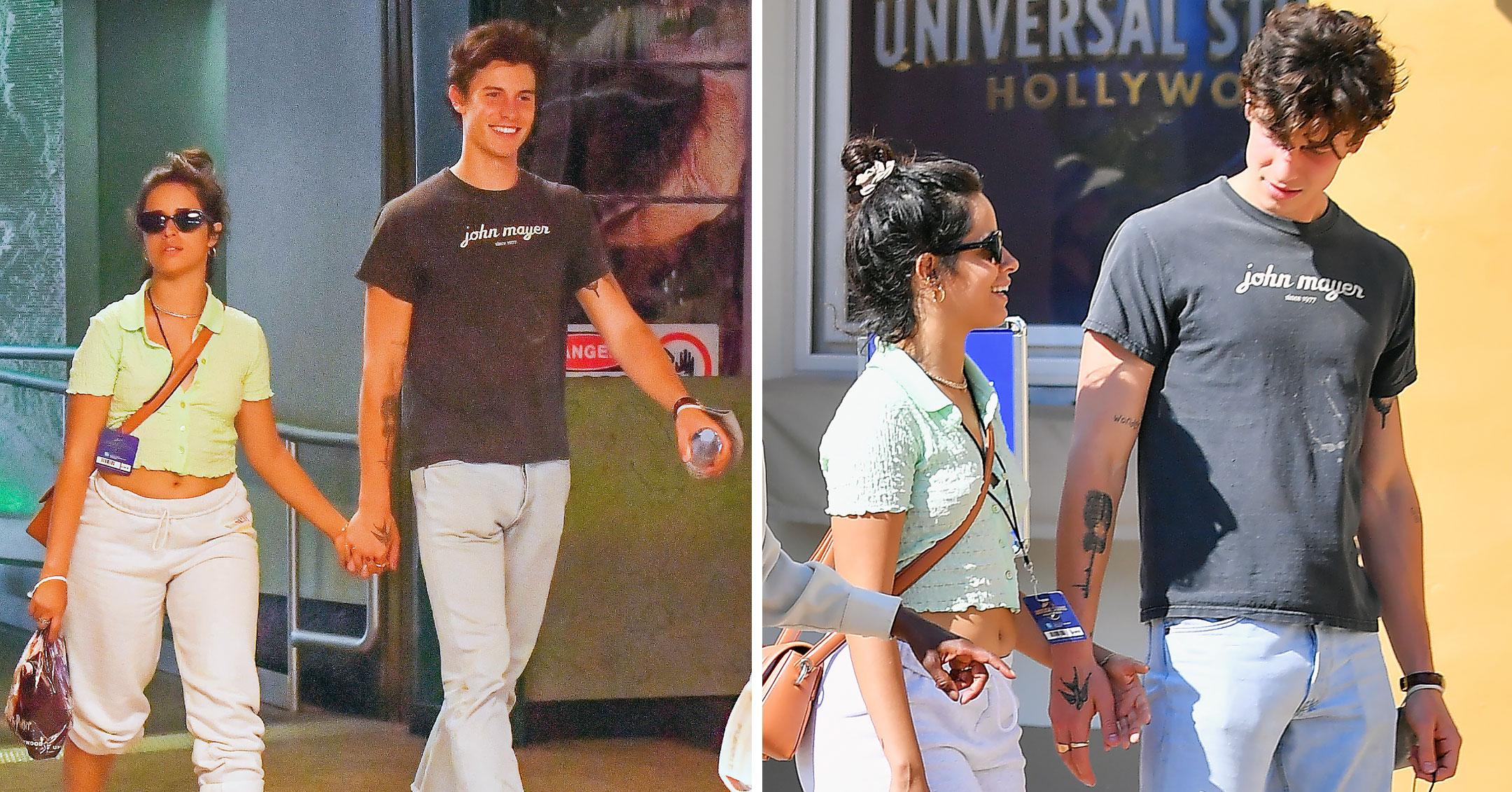 Camila Cabello & Shawn Mendes Rock Casual Outfits During Cute Universal Studios Date — Pics
Still going strong! Camila Cabello and her boyfriend, Shawn Mendes, looked so in love as they enjoyed a day at Universal Studios Hollywood.
Article continues below advertisement
The pair dressed down for the occasion and even blended into the crowd!
Scroll through the gallery below to see more photos from their day!
Article continues below advertisement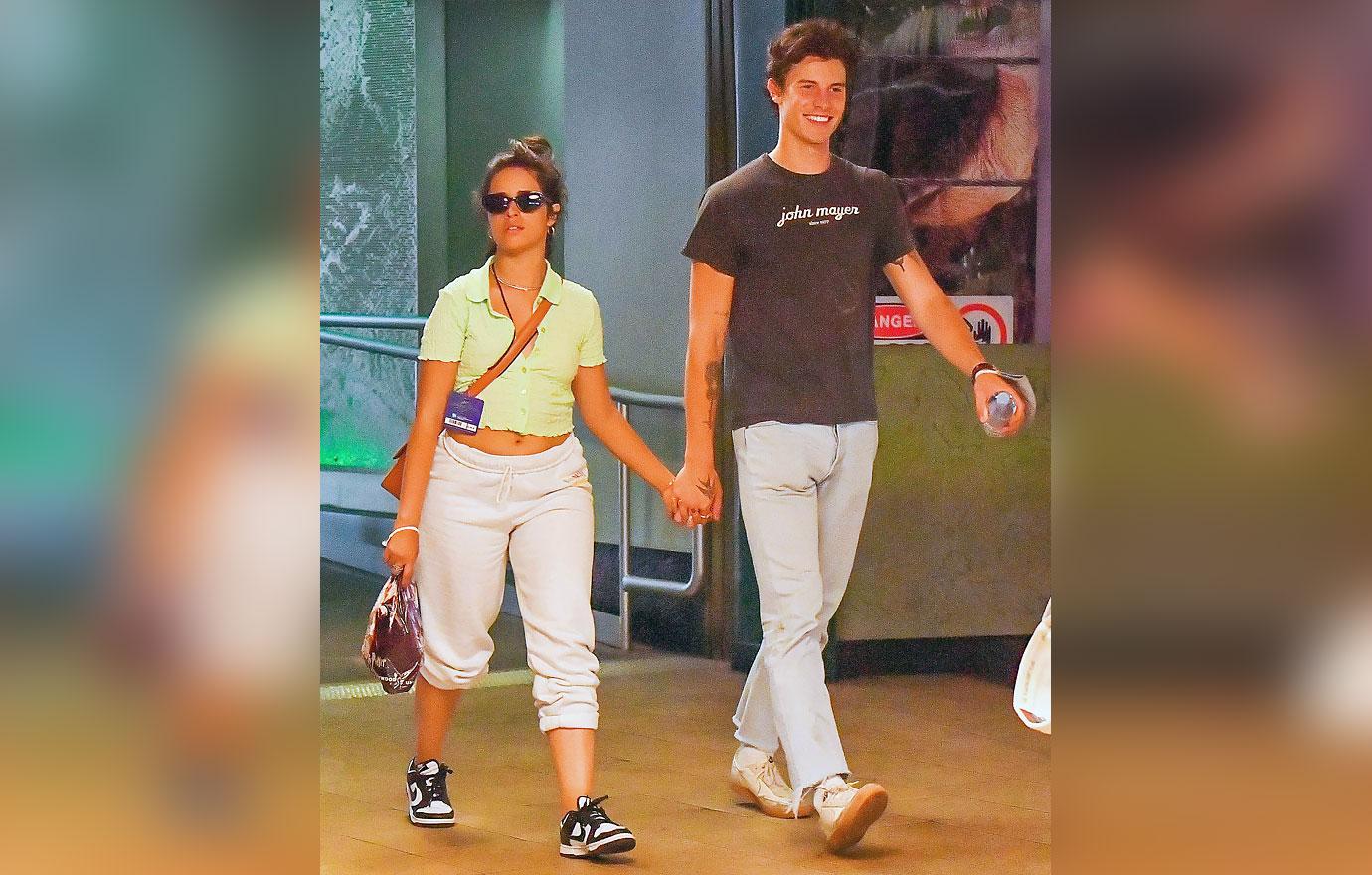 The "Stitches" crooner rocked a John Mayer T-shirt with jeans and white kicks, while the brunette babe wore sweatpants and and a green T-shirt.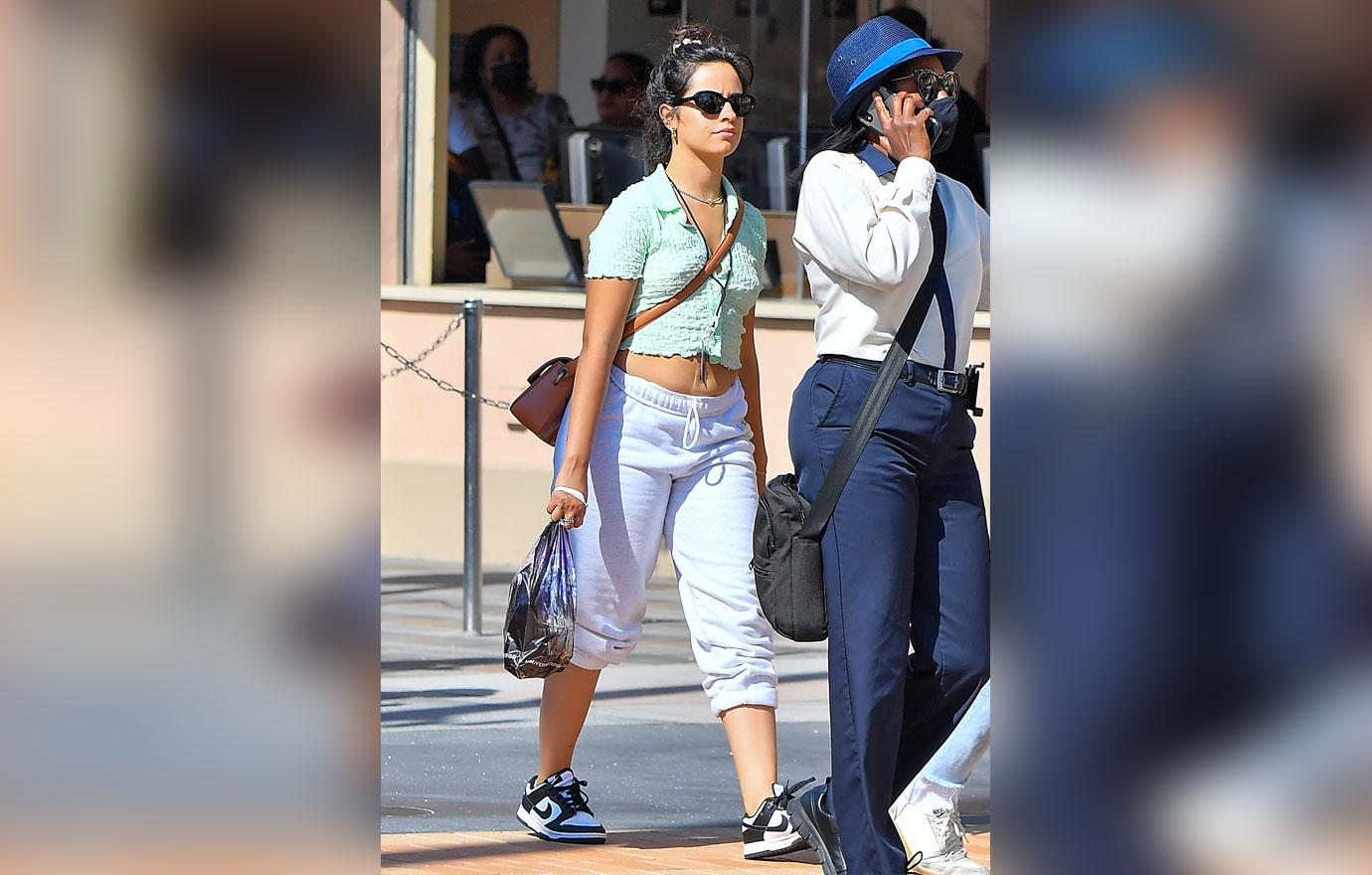 The last time Shawmila were seen together, trolls commented on the Cinderella star's appearance.
"thank u for the love yesterday and today, i love y'all," she said in response to the rude remarks.
Cabello is very body positive, as she previously has spoken out about posting photos on social media.
"They're constantly seeing photoshopped, edited pictures and thinking that's reality, and everyone's eyes get used to seeing airbrushed skin, [and] suddenly they think THAT'S the norm. ?!!! It isn't. It's fake. AND FAKE IS BECOMING THE NEW REAL," she explained. "We have a completely unrealistic view of a woman's body. Girls, cellulite is normal, fat is normal. It's beautiful and natural."
Article continues below advertisement
Meanwhile, the handsome hunk showed off some of his tats while walking around.
The duo got a dog named Tarzan during quarantine, and it seems like they're in it for the long haul.
When asked if he sees himself proposing to Cabello, he said: "Yeah, absolutely, I think for me it's always been if I'm not willing to talk about that stuff then I kind of check out a little bit, and I don't know, I really think when you know, you know. She's been one of my best friends since I was, like, 15 years old. I don't know, at the same time, I know we are really young so I don't want to jump, like, insanely fast, but I think when you find your person, you feel and you know that you have found your person."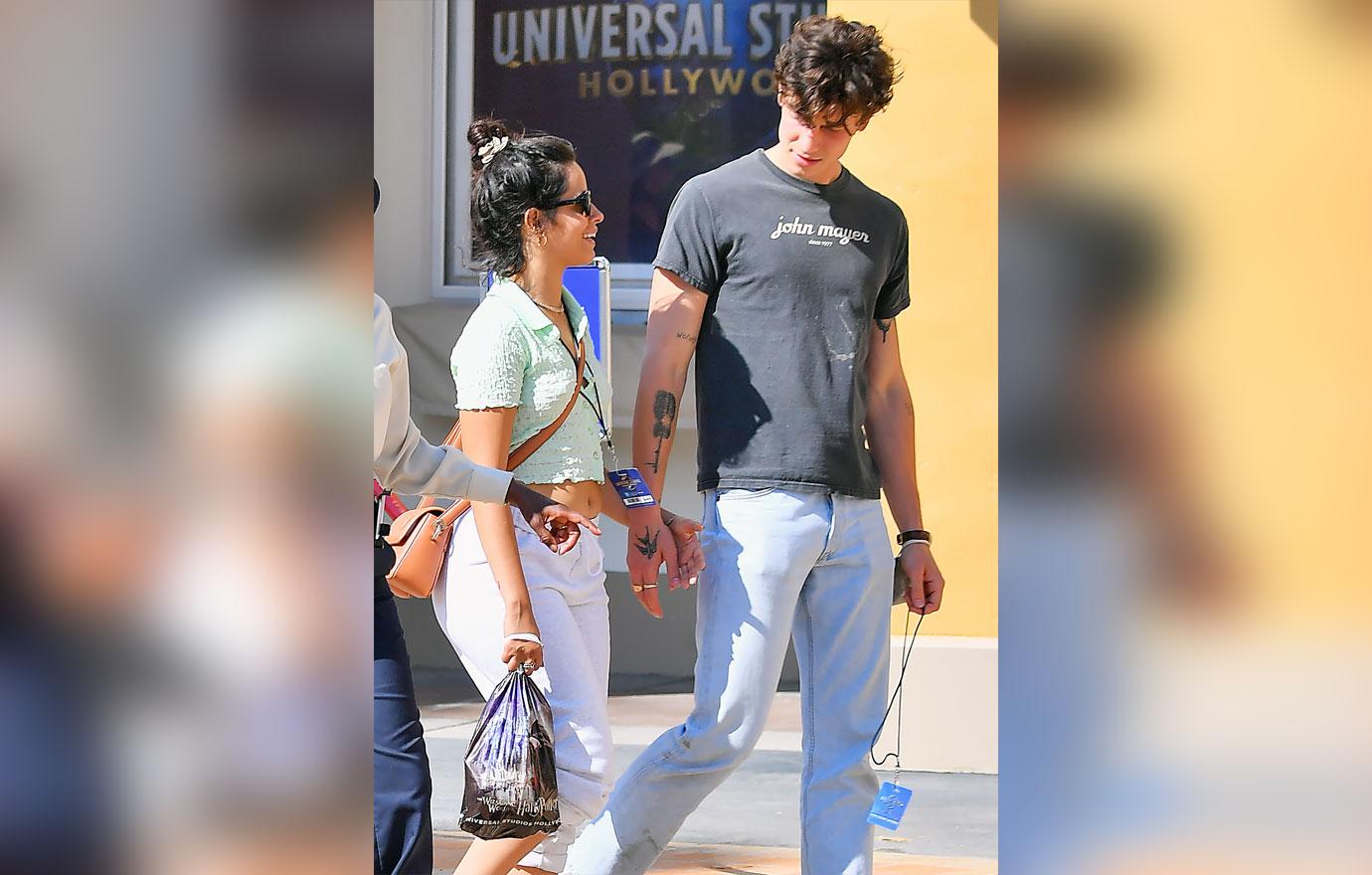 "I think we are both equally very mushy, and I think we are both extremely mushy people," he said about his songwriting skills. "I think we are both super sensitive which creates a lot of sensitivity in our relationship, but we are songwriters so we are constantly searching for the best topics in life and I don't know, I am pretty mushy. I don't know what she would answer or how she would answer that. I feel like she would probably say I am much more mushy."