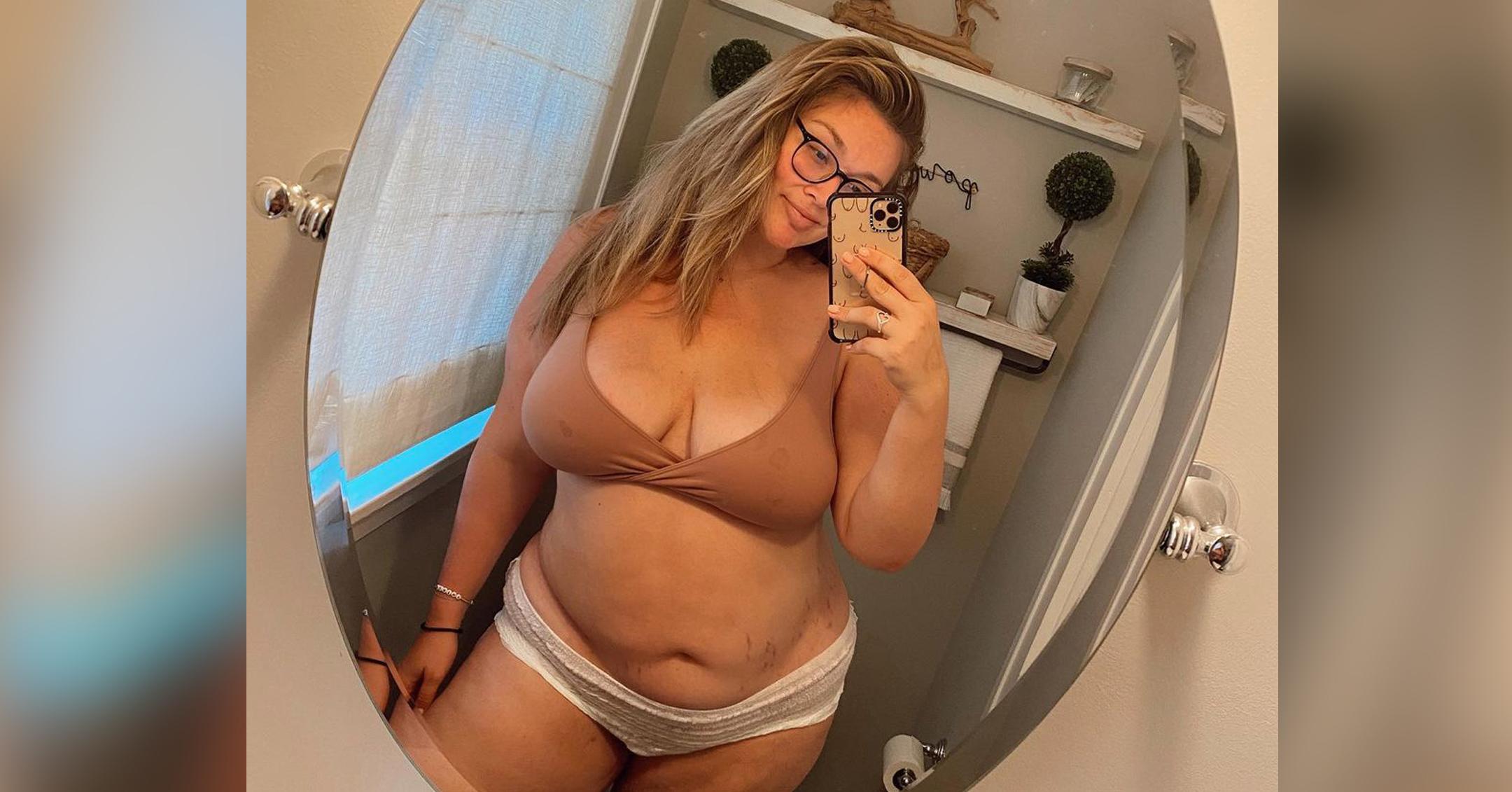 Model Hunter McGrady Shares Postpartum Selfie, Says She's 'Grateful' For Her 'Loose Skin, Leaky Breasts & New Stretch Marks'
Hunter McGrady is "grateful" for everything that comes along with being a new mom.
The model welcomed her and husband Brian Keys' first child, son Hudson Tynan, on June 26, and though she's still recovering from the pregnancy and birth, she wasn't afraid to give fans a raw look at the aftermath.
Article continues below advertisement
"I'm just a girl, standing in front of a mirror, 12 days postpartum, with breast milk stains, and depends diapers, pure exhaustion, asking herself to learn to love this new body," her caption began.
"To give herself grace, to feel the gummy-ness of her new tummy, and the loose skin and remembering that this body not only created life, but housed it for 9 months, went 45 hours into labor, and is now feeding it daily all with one vessel," added Grady, before declaring she's "so grateful for this body ... Leaky breasts, bloody diapers (on my end) new stretch marks, gummy tummy and all."
Article continues below advertisement
The blonde babe was flooded with support for her vulnerable and relatable post.
"You are a queen!! 👏 thank you for being so honest about your pregnancy journey!!!" gushed model Hayely Kalil, while Megababe founder Katie Sturino wrote, "THANK YOU FOR THIS."
Article continues below advertisement
While McGrady couldn't be more in love with her little boy, his arrival came at a tough time for her and her family, as her younger brother Tynan died in a car accident on May 1.
The star and her husband named their bundle of joy after him, and they're now making sure to keep his memory alive.
Article continues below advertisement
"One of the first things I wrapped my baby up in was a shirt from my little brother, Tynan," she shared in social media post. "I wanted Hudson to smell what his uncle smelled like right away, and I didn't touch this shirt much for that exact reason. I know for a fact that my son met my sweet brother before we did, and in fact, he held him first."
McGrady's sister Michaela also shared a touching message after Hudson's birth.
"My sweet perfect nephew 🙏🏻💙 and the most beautiful name ❤️ I can't wait to tell him all the stories about the incredible uncle he was named for and pray Tynan lives on in so many ways through him 💞 you are a rockstar warrior woman sissy!" she wrote. "So proud of you and so excited for you and Bri! Love you all endlessly!!!"