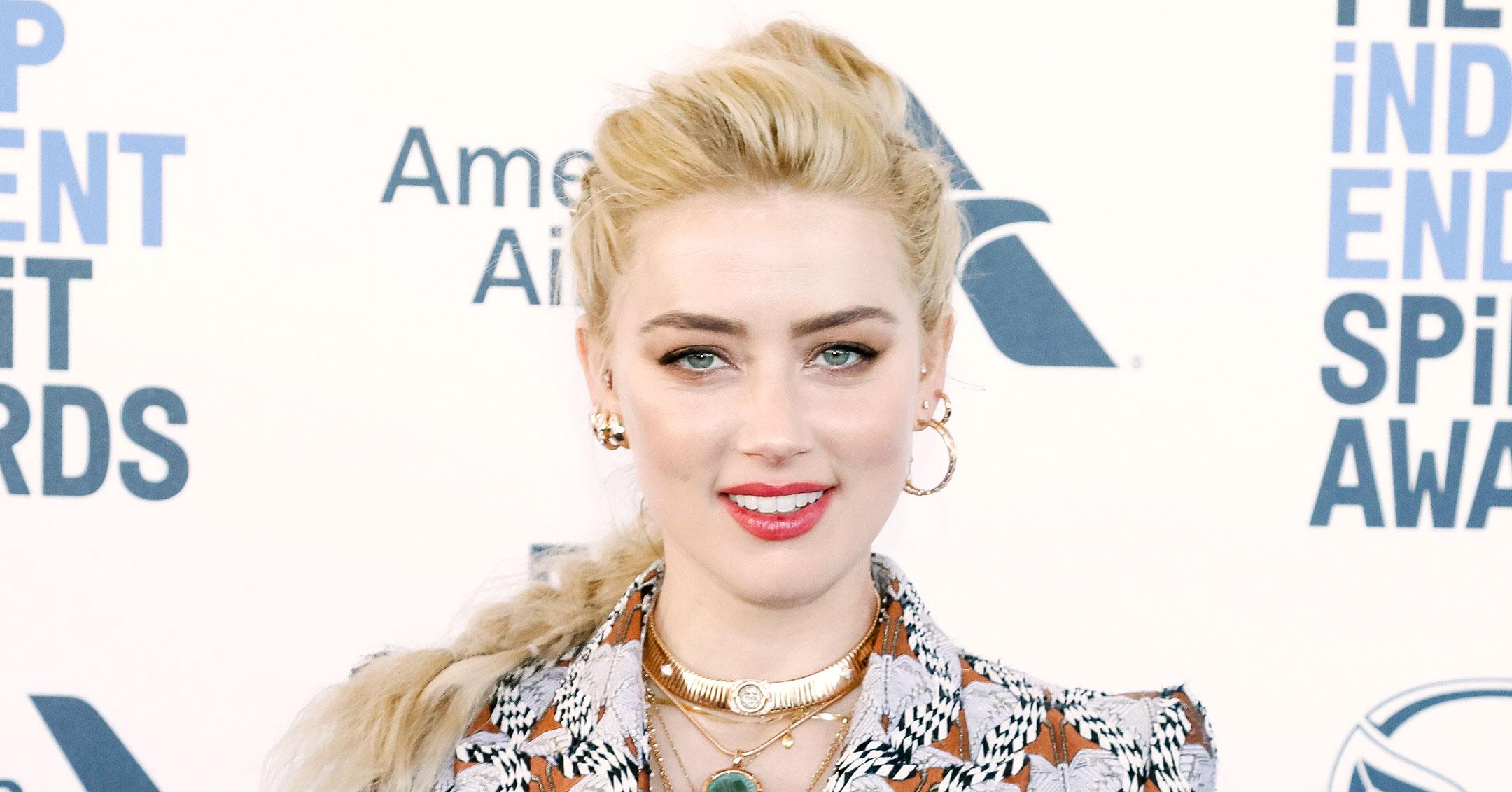 Amber Heard Reveals She Secretly Welcomed Her First Child In April, Says She Wanted To Become A Mom 'On My Own Terms'
Amber Heard just made one very surprising announcement: she's a mom!
The Aquaman star revealed via social media that she welcomed a baby girl, Oonagh Paige Heard, on April 8.
Article continues below advertisement
"I'm so excited to share this news with you. Four years ago, I decided I wanted to have a child. I wanted to do it on my own terms," she explained in her July 1 Instagram post. "I now appreciate how radical it is for us as women to think about one of the most fundamental parts of our destinies in this way."
The actress kept her family plans under wraps for a while, but she thinks that by sharing her untraditional path to parenthood, more people will start to accept that there's no right or wrong way to have a child.
"I hope we arrive at a point in which it's normalized to not want a ring in order to have a crib," she said.
Article continues below advertisement
Heard admitted she was hesitant to share the baby news, but in the end, she decided to do so.
"A part of me wants to uphold that my private life is none of anyone's business," the star noted. "I also get that the nature of my job compels me to take control of this."
Article continues below advertisement
"My daughter was born on April 8, 2021. Her name is Oonagh Paige Heard," she revealed. "She's the beginning of the rest of my life."
Her message was accompanied by a photo of the baby laying down on her chest.
"Congratulations ❤️," commented costar Jason Momoa, while Andie MacDowell wrote, "Congratulations It's absolutely the best part of life."
Article continues below advertisement
A few days after the reveal, the Magic Mike XXL star showed off her bundle of joy in an Instagram video. In the clip, the blonde babe tried a green juice while holding on to a onesie-clad Oonagh, who is sitting on the kitchen counter.
"You can take the gal out of LA, but you can't take LA out of the gal #notajuicer," she captioned the cute post.
Hopefully, there's much more Oonagh content to come!