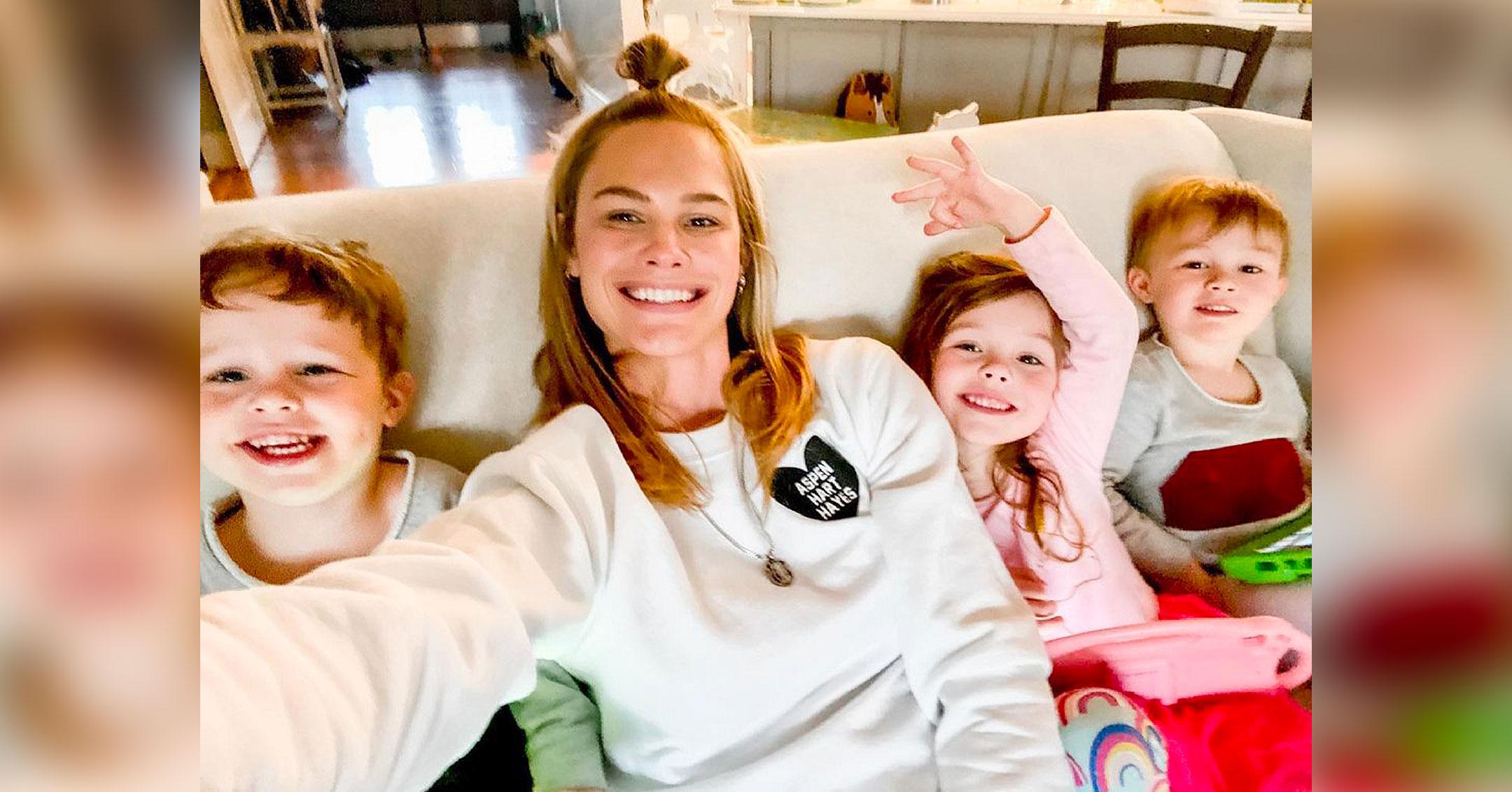 Exclusive: Meghan King 'Hopes To Instill Loyalty & Communication' In Her 3 Children, Says 'It's So Important'
Even though Meghan King has her hands full, she wants to make sure she teaches her three kids — Aspen, 4, Hayes, 3, and Hart, 3 — some important lessons along the way.
Article continues below advertisement
"I hope to instill loyalty in them. I think loyalty is easy to break if you don't have enough idea of who you are, and so I hope that they have a strong sense of self when they want to be loyal and when they should be loyal," the reality star exclusively tells Morning Honey. "There is a spectrum of loyalty, and I think that that spectrum is different on the relationship and the individual, so communication is so important."
These days, the blonde beauty is enjoying getting to spend a lot of time with her young tots. "I like to take them on adventures. I just like to see their faces light up when something new happens, tell them stories and be silly. I like everything I do with them — except I don't like cleaning up after them. I could do without that but new experiences," she explains.
Article continues below advertisement
However, King notes that there are ups and downs when it comes to being a mother to three kids under four years old.
Article continues below advertisement
"I would say the best part is probably living life through their eyes, the worst is probably the monotony of it, of like, 'Mommy, mommy, mommy, mommy.' I have three times three doing that – they are little, so they always need me in the mornings. 'Mommy, I need food. Mommy, change my iPad station. Mommy, I need a new diaper, I need water or I spilled, I fell,'" she shares. "I will say to them, 'How many mommy's do you see here?' They are like looking around and they are like, 'One.' And how many kids? They are like, 'Three.' I am like, 'OK, so stop – just wait. I can only do one thing at a time. I've got to feed the dog, I've got to let the dog outside, I've got to brush my teeth.' It's good, it's just like those moments are when I could use several more hands."
Article continues below advertisement
"They are all three so close, I am also very close with my siblings, and I mean, they are little, they want their mommy," she says. "They act like triplets. It's so cute. They have the same nap time, bed time, everything is the same."