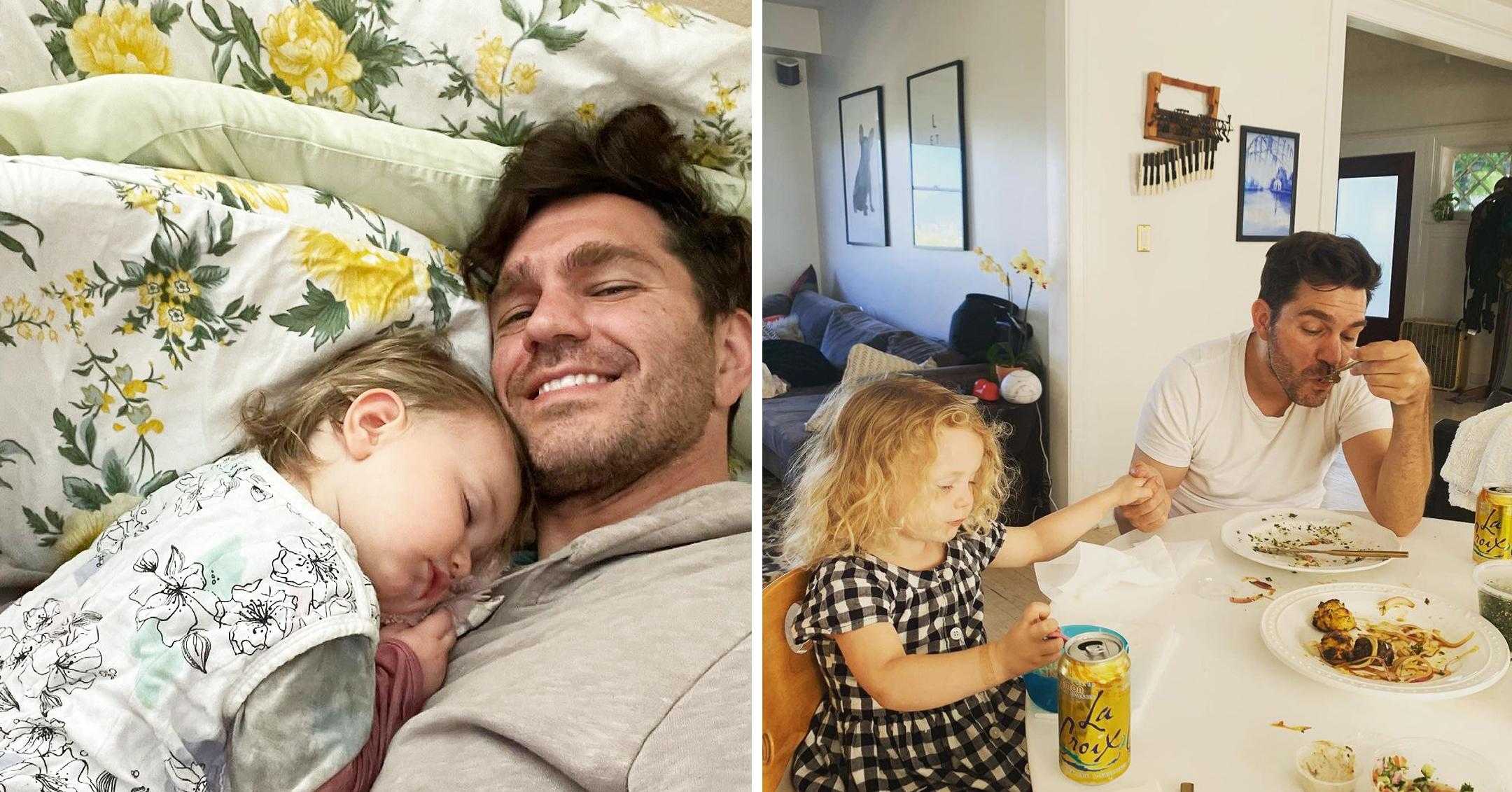 Exclusive: Andy Grammer Says His 'Favorite Part About Being A Girl Dad' Is Teaching His Daughters About 'The Equality Of Men & Women'
Award-winning multi-platinum recording artist Andy Grammer has only been a father since 2017, but he is taking his role very seriously and is making sure he teaches his daughters — Israel "Izzy" Blue and Louisiana "Louie" K — important lessons.
Article continues below advertisement
"My favorite part about being a girl dad, on a serious tip, there is still a lot about work to be done about the equality of men and women, you know, there just is," the 37-year-old exclusively tells Morning Honey while talking about his partnership with Quaker Chewy, in which he will create a new summer camp anthem. "To be able to be the man that she looks to, that she will base the rest of her relationships on, is a really important relationship, and I take that really seriously. I really enjoy the responsibility of that."
The "Fine by Me" crooner even witnessed what obstacles his daughters might deal with later on in life.
Article continues below advertisement
"We were by the pool and there were kids playing with little cars next to the pool, and she went up there and the little boy said to her, 'girls can't play cars,'" he shares. "That was the first plot point to me, like, 'Oh, I am here to help you unravel all of that crap.' So, we took her to the other side of the pool. She was like, 'That really hurt my feelings, what do you mean … girls can't?' And I was like, 'No, listen, let's just get it clear that anytime a statement starts with girls can't, it's an invalid statement. Now say that back to me.'"
Article continues below advertisement
He continues, "We had this really sweet moment where we got to look at each other, and I got to see, 'Oh, this is going to be a part of my role, to help you really fight off some of the untruths that are going to come at you as you grow up.'"
Ultimately, the dad-of-two wants his girls to know to know they can do anything they want.
Article continues below advertisement
"I don't think we are there yet [in terms of equality], so then you have to be ready to just live in a world like that and show up a little bit against the grain," he says.
Article continues below advertisement
"We sing all of the time, [Louie] likes to dance a lot and she is just starting to get into – it's so sweet, into my music, where she will hear it and be like, 'Wait, is this one about me or about mama? Or is this Izzy's song? Who is this about? I need to know all of the details,' and she sings aloud and a lot, and she's on pitch, which is really awesome. So yeah, it's been really fun," he gushes.
Article continues below advertisement
That's why when Grammer was asked to partner with Quaker Chewy for their upcoming event, it was a no-brainer!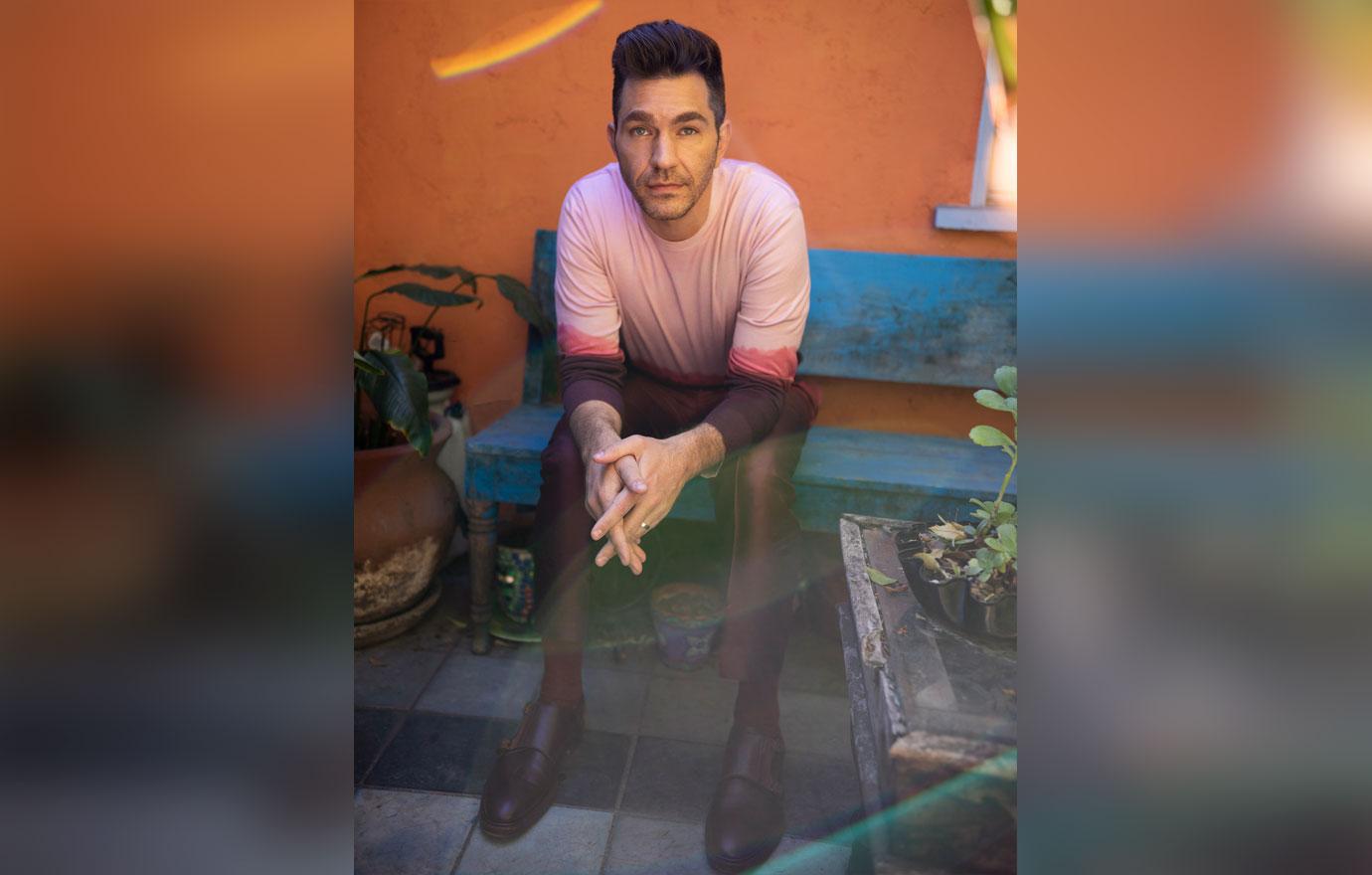 Article continues below advertisement
"I have two little girls, and I consider myself to be a very fun dad, but even so, once [Louie] gets around other kids, you see her light up in a way that she doesn't as much [when she's with her family]. It's just the truth, so when they came to me and were like, 'Hey, we want to do a camp song as well as send a bunch of kids to camp that might not be able to go otherwise,' I am like, 'Yeah, that is actually really important – specifically right now,'" he explains.
The California native is going to "write a song about camp," and people can submit a lyric about what they love about summer camp to ChewyCampTrack.com between June 14 and June 30. For every lyric submitted, Quaker Chewy is going to give a dollar to the American Camp Association and their Send a Child to Camp Fund.
"We're going to send a bunch of kids to camp, and then with all of the lyrics that we get, me and my esteemed writing partner, my 4-year-old daughter, are going to compile it and make a song that everybody is going to sing at camp," he shares.