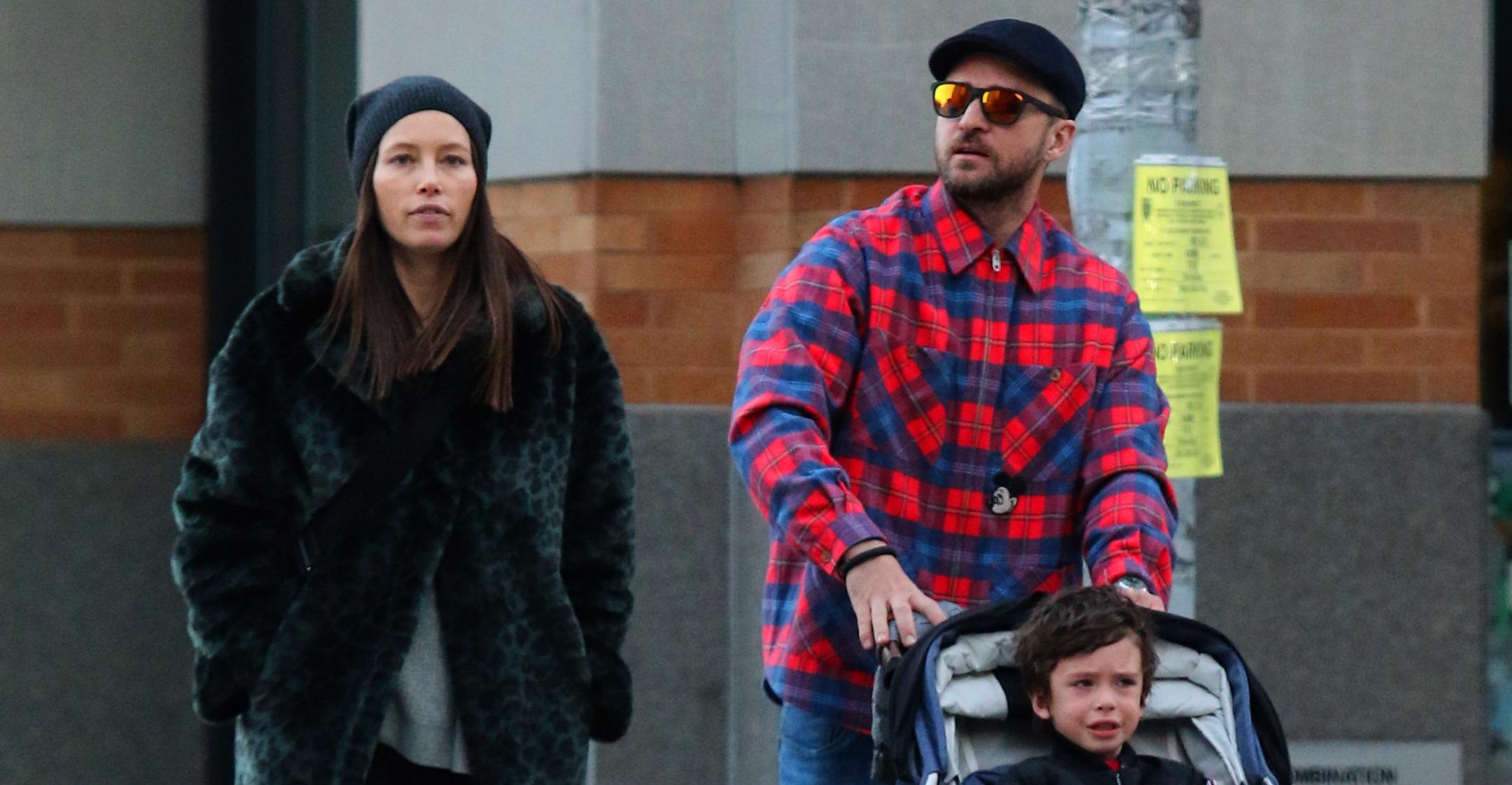 Jessica Biel Wants Her Sons To See Dad Justin Timberlake On Stage So They Know They're Capable Of Achieving Their Dreams
When Jessica Biel and Justin Timberlake welcomed their second son, Phineas, last year, they were able to keep the exciting news under wraps since everyone was quarantined at home.
The baby wasn't actually meant to be a "secret" she revealed — instead, she happened to already be pregnant when the family took a trip to Montana, and due to the pandemic, they decided to stay there until after she gave birth.
Article continues below advertisement
"Literally, because of COVID, I haven't spent any time away from this little guy," she shared on Dax Shepard's podcast. "If the world had been normal, I would have spent some more time away, and maybe even worked before this point. It was a huge blessing to not be pulled in many directions."
Article continues below advertisement
However, Biel is ready to get back to the real world, as is her husband, who may embark on a tour sooner rather than later. If he does, there's a good chance their Phineas and his older brother, Silas, 6, will join them on the road, "depending on what it looks like and where in the world it is," the 7th Heaven alum noted.
"We just like to be together," she added. "The family unit together is really supportive for the boys. And it's really nurturing for me [and] it's really nurturing for him."
"We want these little boys to see daddy onstage," she insisted. "He's not going to do it like this forever. I mean, I'm just speaking for him and I may be way off, but I think there's something about like, 'I went after my dream. I'm working really hard. See this whole thing?'"
That being said, she realizes that showing her sons the glitz and glam of Hollywood may turn them onto the career, which is something she's nervous about.
Article continues below advertisement
"My knee-jerk reaction is 'Oh, God, no. Please, no,'" she admitted of the idea. "But then I look at these kids and I'm like, 'Oh s**t, they're probably going to be musical. What are we going to do? Like, not let them play the piano or not let them take a voice lesson if that's their passion?'"
"I don't want to be that parent to stifle a dream," The Sinner star clarified. "But man, if my kid would just be like, 'Let's go learn about corn in Iowa.' [I'd be like], 'Great.' I would so much rather them be an engineer or something."