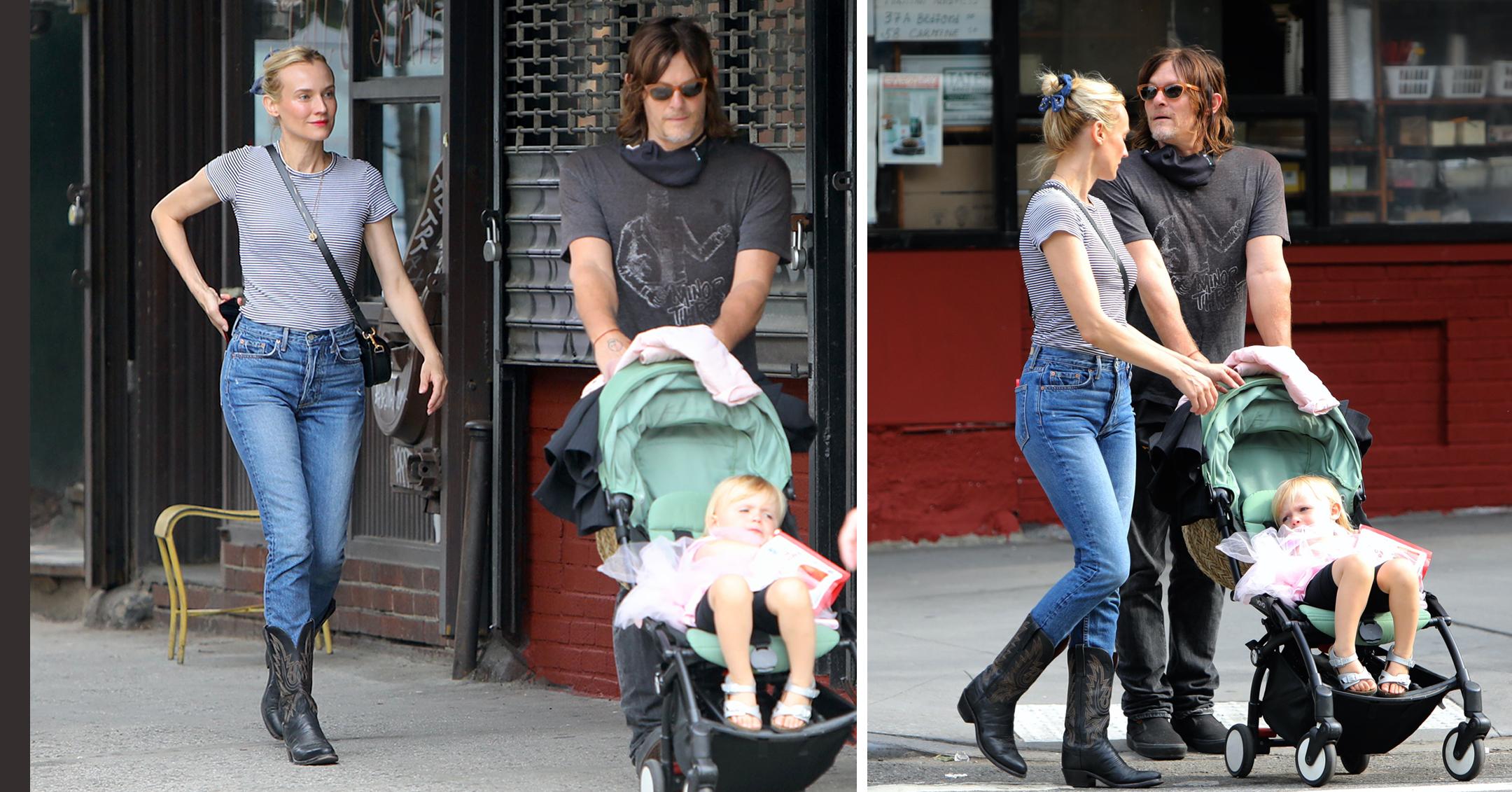 Big Apple Residents Diane Kruger and Normal Reedus Step Out In The City With Their Little Girl — Pics
Party of three! On June 1, Diane Kruger, beau Norman Reedus and their adorable blonde-haired little girl were spotted taking a stroll around Manhattan.
Though the actress now loves to share photos of her daughter, she admitted that for years, she wasn't interested in becoming a mother.
Article continues below advertisement
"I didn't think I wanted children for a long time. I was too selfish," she revealed to NET-A-PORTER. "But by the time I got to about 35, I thought, yes, I probably do want one. But then you have to wait for the right one."
Luckily, she met the Walking Dead star in 2015 — and they've been happily together ever since!
Scroll down to see photos from their day.
Article continues below advertisement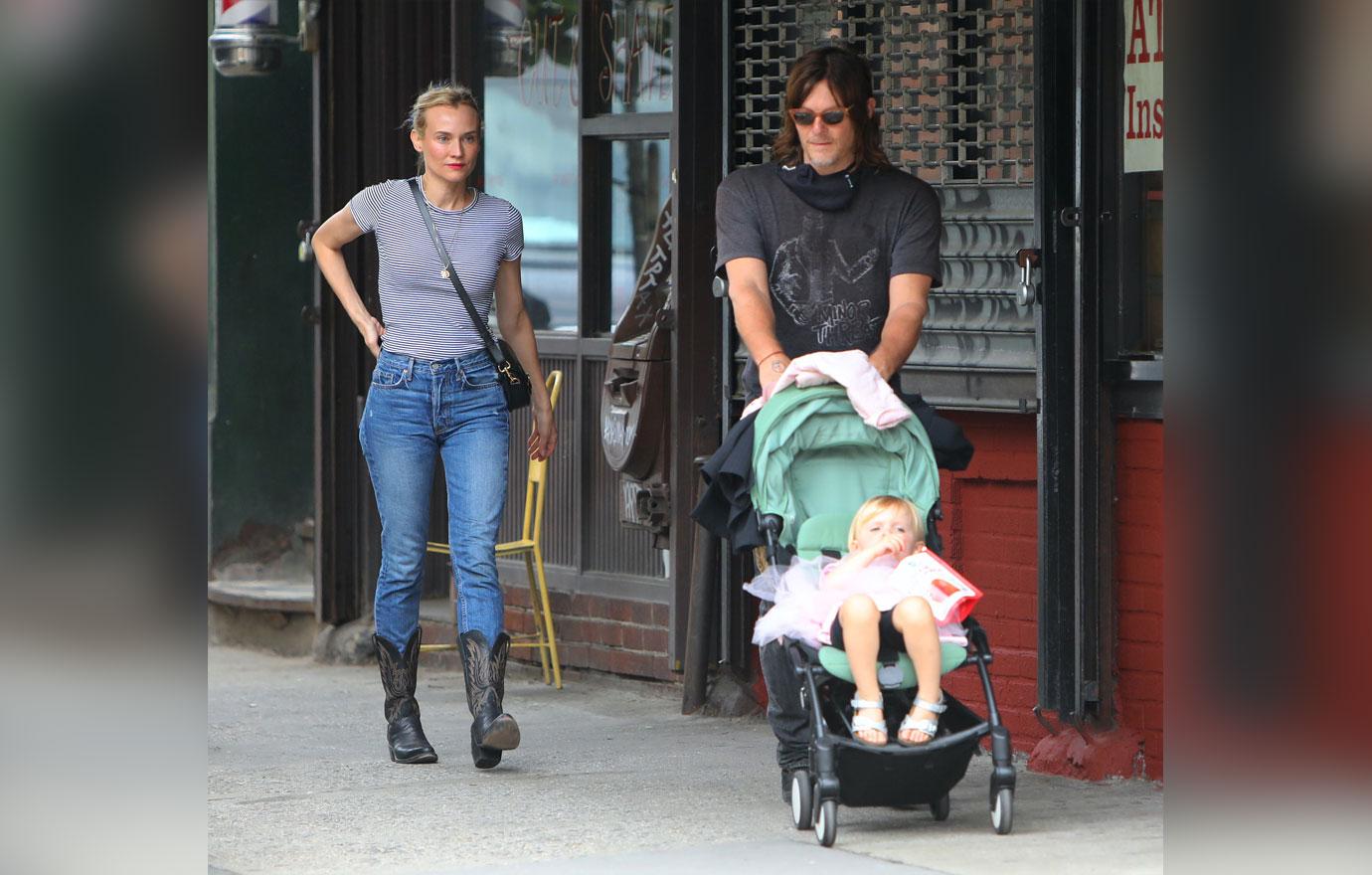 The blonde babe gave birth in June 2018, though she and the actor have yet to reveal their daughter's name. Reedus also has 21-year-old son Mingus, whom he shares with ex Helena Christensen.
"He's so calm, and he teaches me a lot, because he's done it before," Kruger shared of her man's parenting skills. "There's definitely something to be said for being with someone who is doing it for the second time."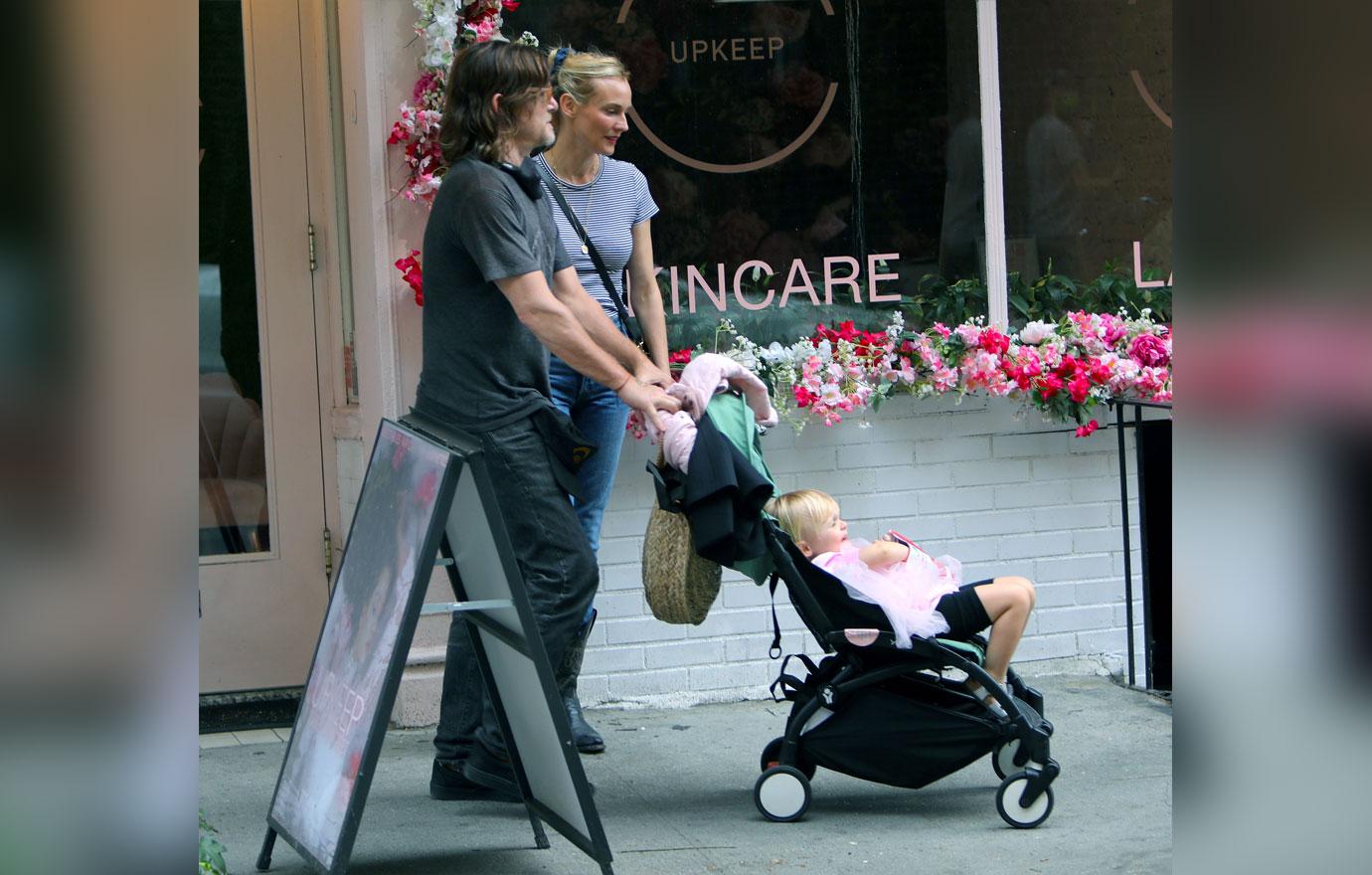 Uh oh! It looks like their tutu-clad daughter, who was munching on a bag on snacks, shed a few tears during their walk around the block.
Though Reedus has a tough guy exterior, he's a softie at heart! Aside from helping her sing the ABCs, he couldn't help but gush over his pride and joy on National Daughters Day.
"My little girl, you are my light not just today but every day, the best thing I've ever done, my greatest accomplishment," he wrote in a sweet Instagram post. "Keep finding your way and please grow out this molar already so I can sleep at night again."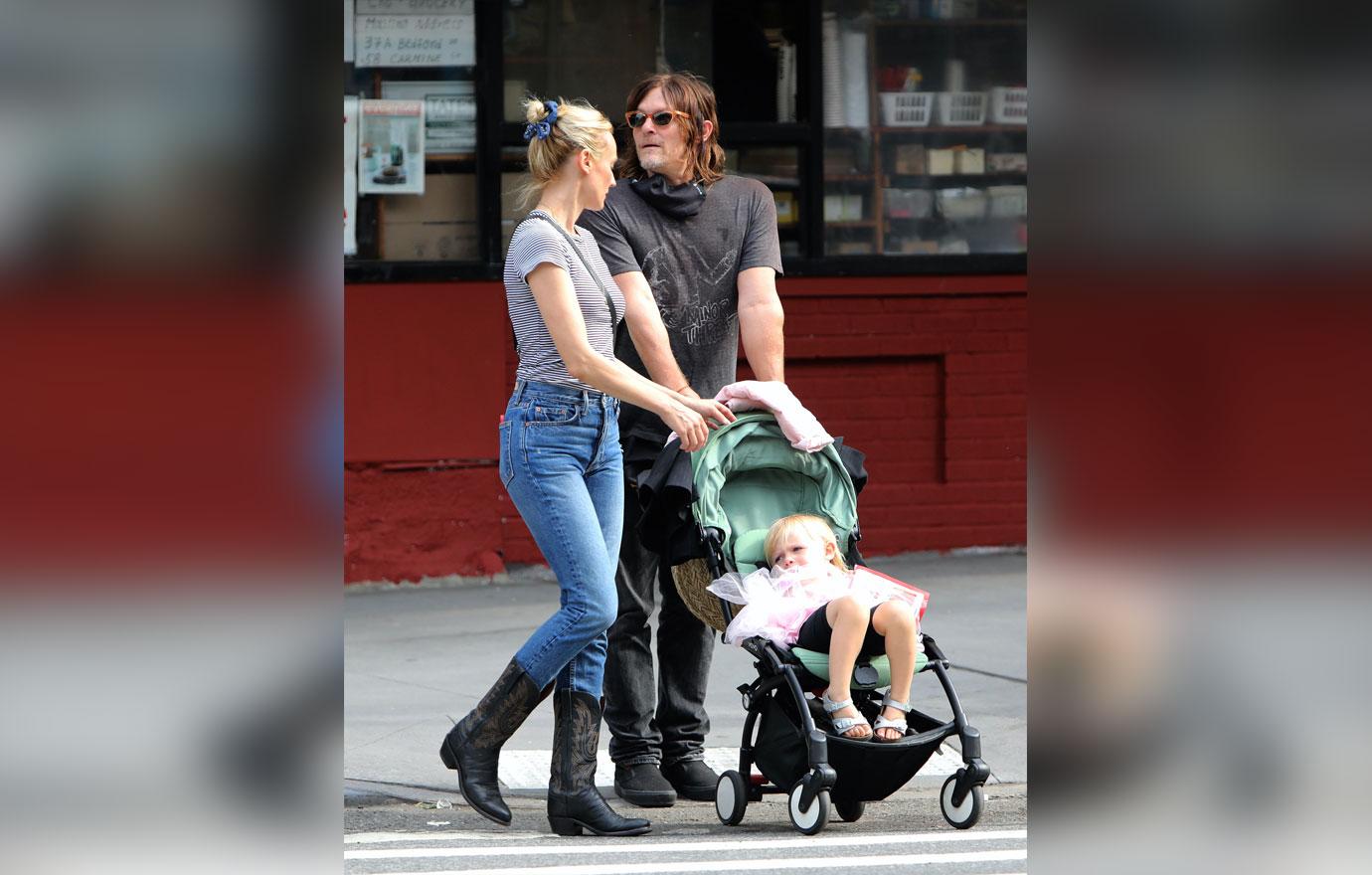 According to reports, the longtime lovebirds spent over $11 million in 2018 for a four-story townhouse in NYC's West Village neighborhood.
Though acting and parenting can get hectic, Kruger doesn't mind the chaos. "Today, only my daughter counts," the National Treasure star explained. "Not sleeping for 24 hours doesn't matter to me, traveling with suitcases and suitcases and more suitcases doesn't bother me at all because for the moment, she is well."