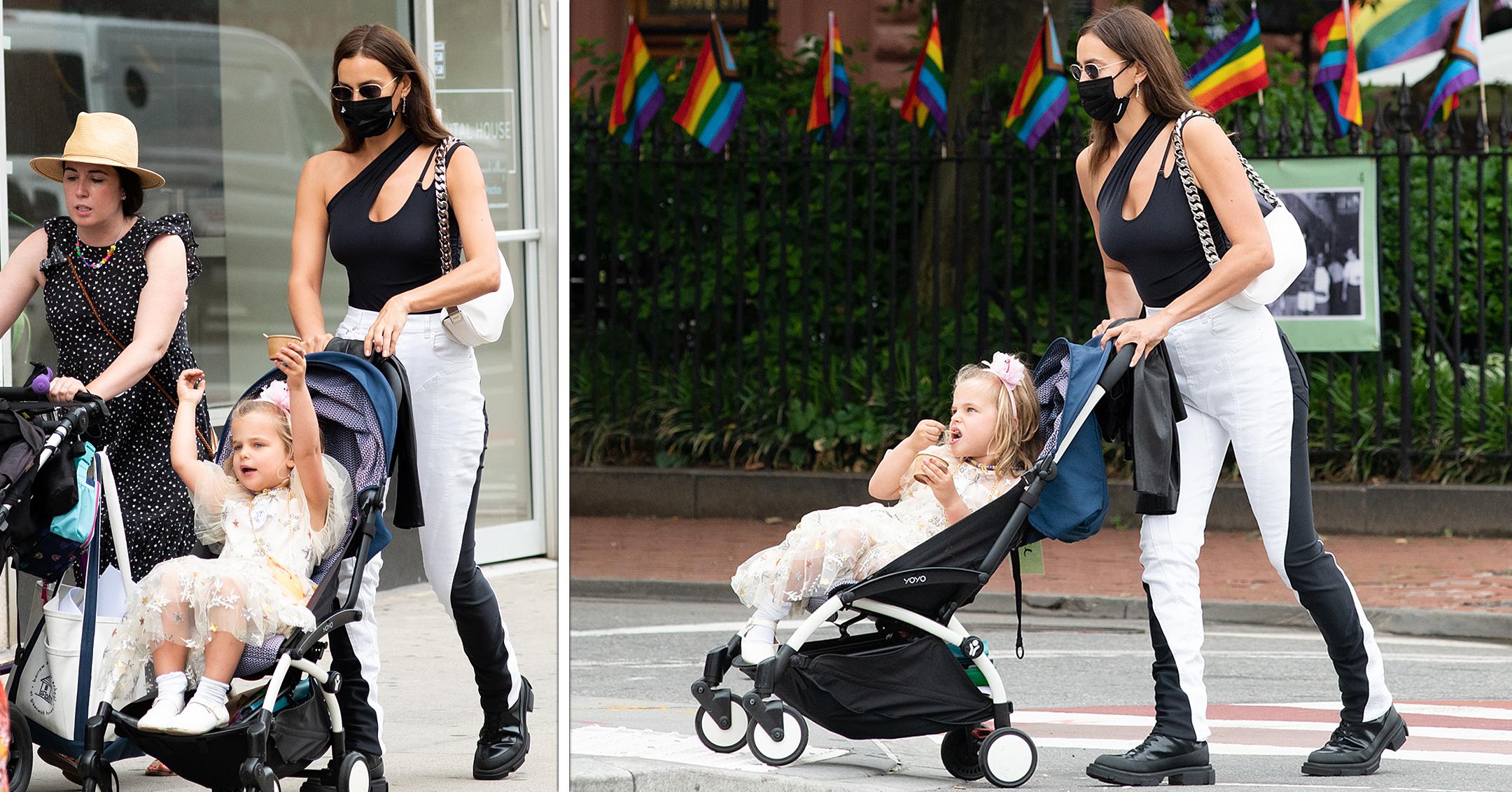 Irina Shayk Is One Hot Mama! Model Wears Funky Top & Pants While Taking Daughter Lea For A Walk — Pics
She's a cool mom! Irina Shayk looked gorgeous while taking her daughter, Lea, for a walk in New York City on June 4.
Article continues below advertisement
The model donned a one shoulder top, which she paired with white jeans and a pink purse.
Recently, Shayk has been making headlines, as she was recently spotted with Kim Kardashian's ex-husband Kanye West.
Article continues below advertisement
Scroll through the gallery below to see Shayk's outing with her tot!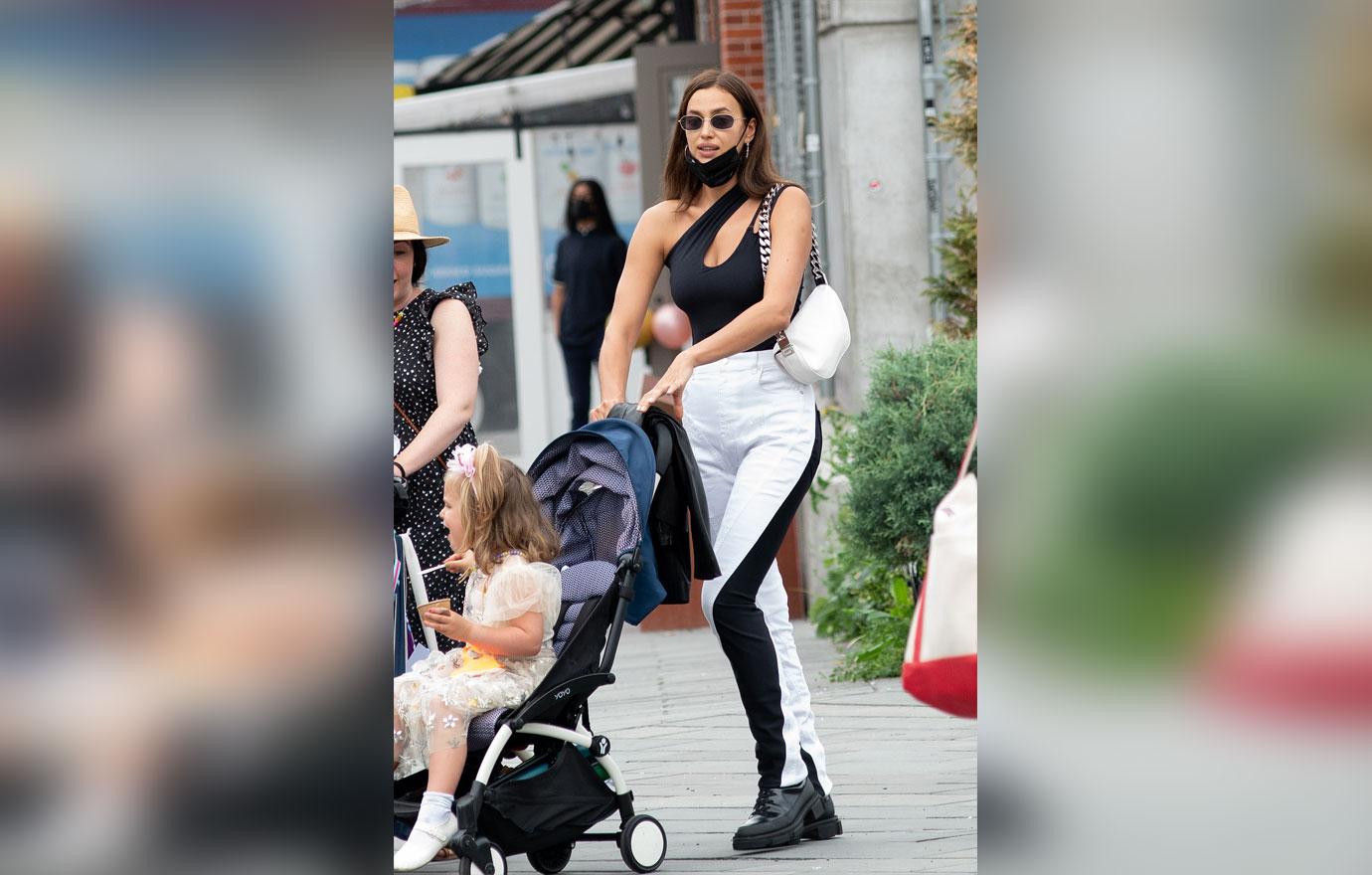 The brunette babe also wore black boots and sunglasses during her stroll. Meanwhile, Lea looked adorable in a white dress and white shoes.
Article continues below advertisement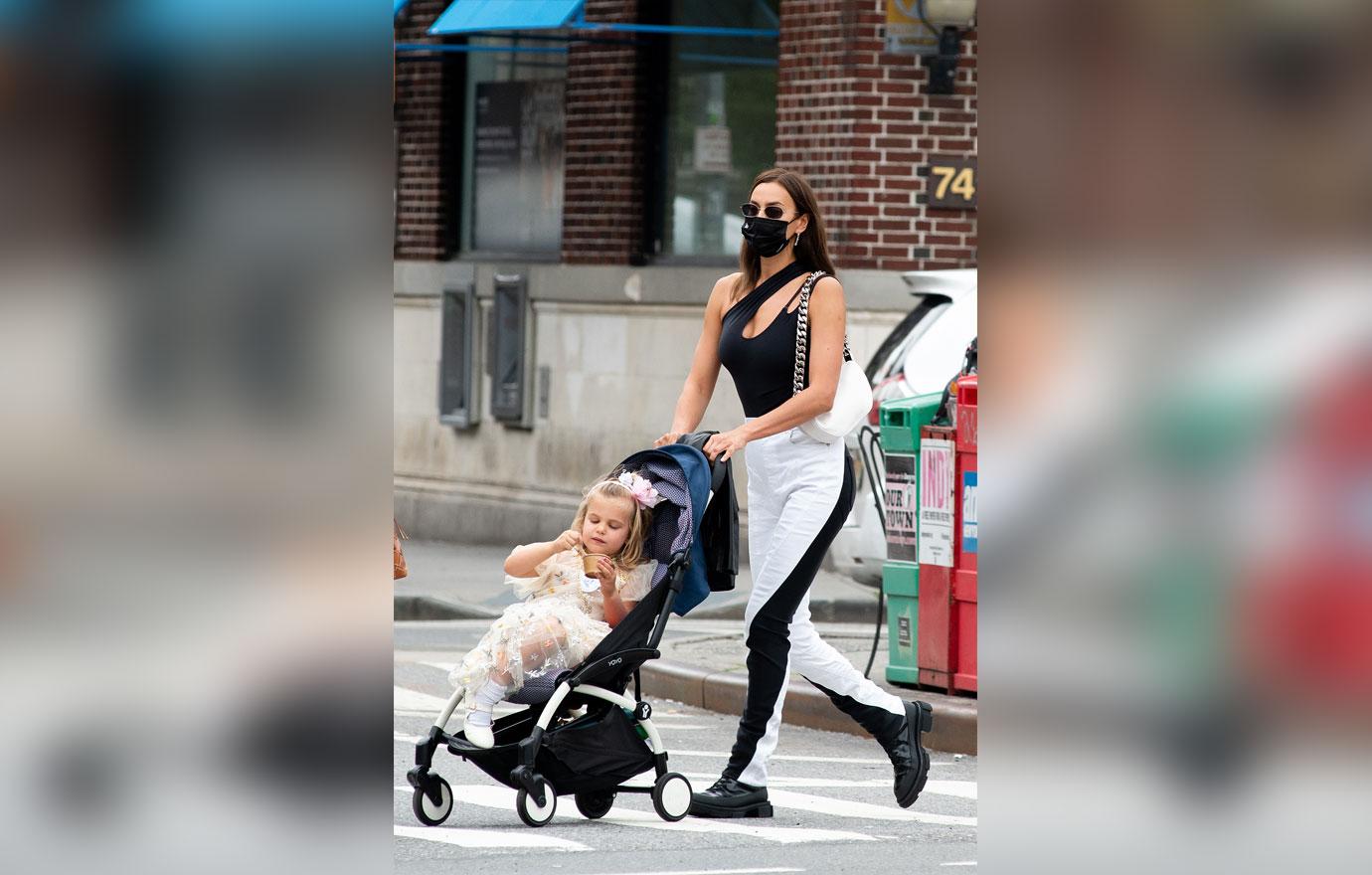 Recently, Shayk was spotted with her baby daddy, Bradley Cooper, and it looked like the trio had a fun day in the Big Apple!
"I think in all good relationships you bring your best and your worst — it's just the nature of a human being," she said of her split from the actor. "Two great people don't have to make a good couple."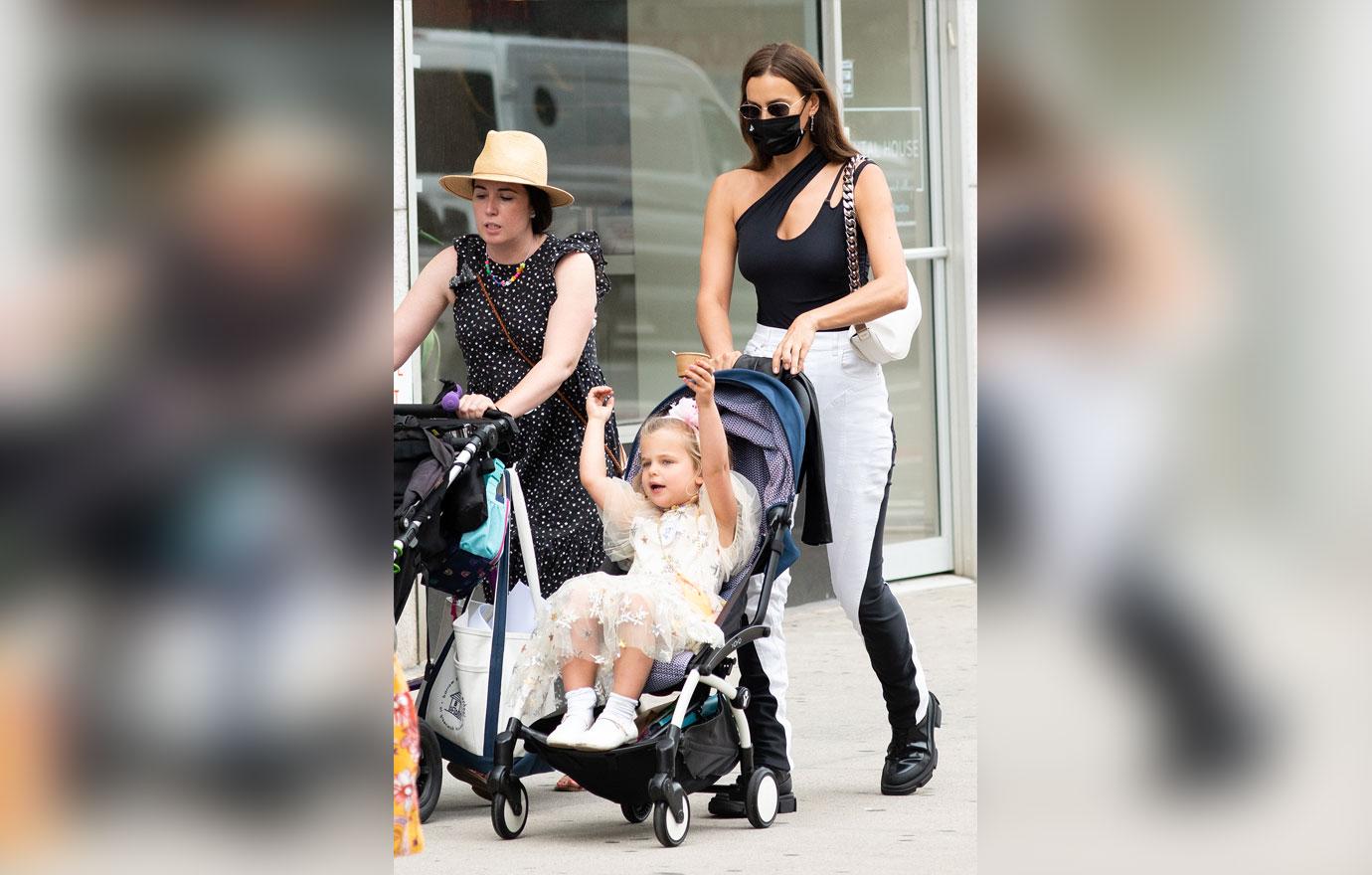 Hands in the air! Lea looked like she was having a blast.
Even though Shayk said she was focused on raising her daughter, it looks like things may be heating up between her and West!
"Well, I'm still adjusting. It's a new chapter in my life, and I really believe in fate. If the universe sends me the right person, I will think about it," she shared of dating. "I have a strong personality and I definitely know what I want, and I think some men are scared of that. If somebody's out of my life, they're out of my life and I really cut all the ties, you know? I think some people are really scared of this coldness. I also think not many people know that underneath this there's a nice, sweet person who cries in interviews."
"Irina and Kanye have been spending time together and getting to know one another," a source told Us Weekly of the budding romance. "He's always thought she was beautiful and they're both looking forward to seeing where this goes."
Guess we will see what happens!