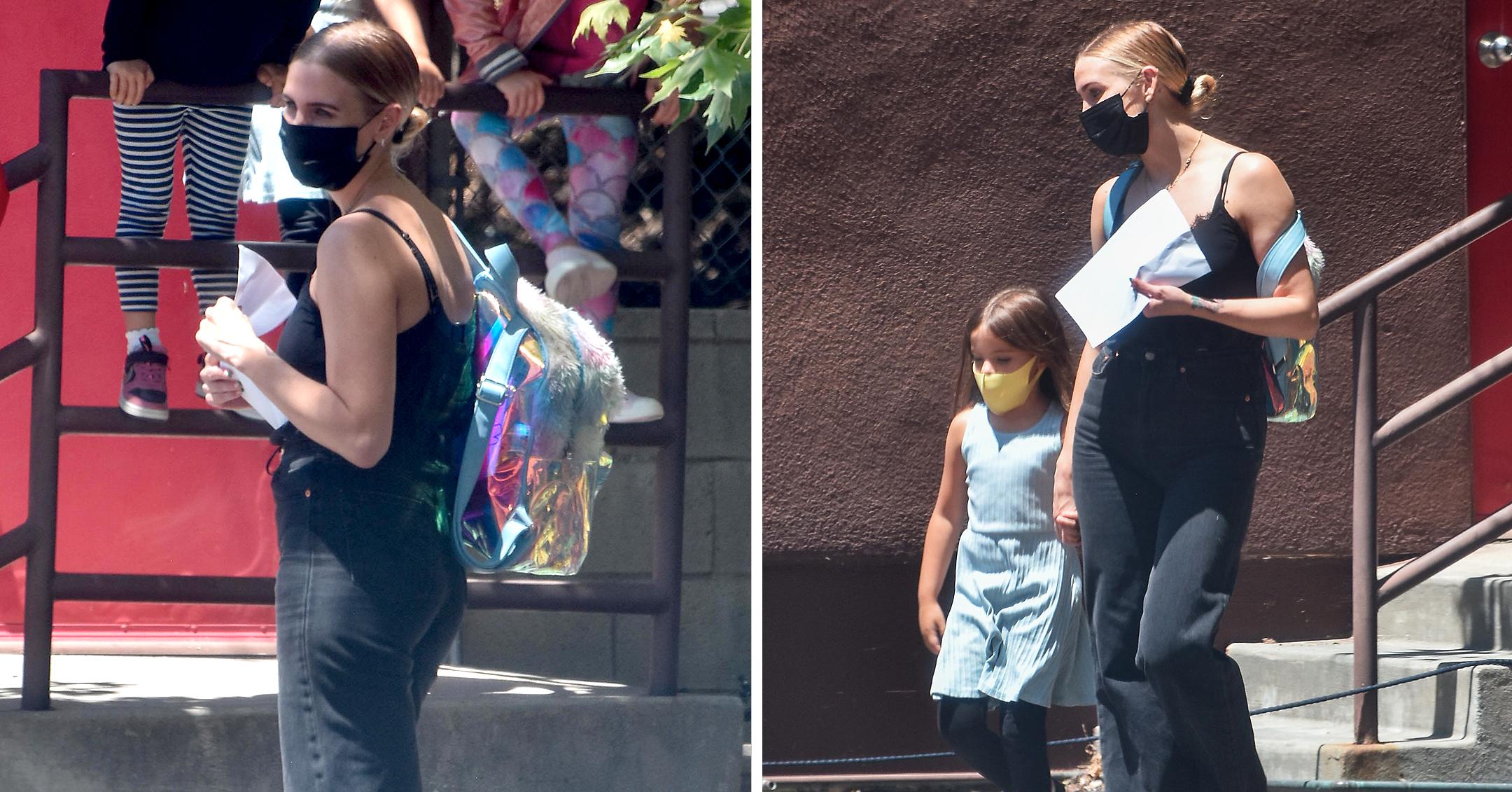 So Close To Summer! Ashlee Simpson Picks Up Daughter Jagger From School During The Final Weeks Of Classes — Photos
On June 8, it was Ashlee Simpson's turn to pick up her and Evan Ross' 5-year-old daughter, Jagger, from school. Despite the California sunshine, the singer wore head-to-to black, though she did receive a pop of color when she carried her little girl's colorful backpack.
Keep scrolling to see photos of Simpson and her A+ student.
Article continues below advertisement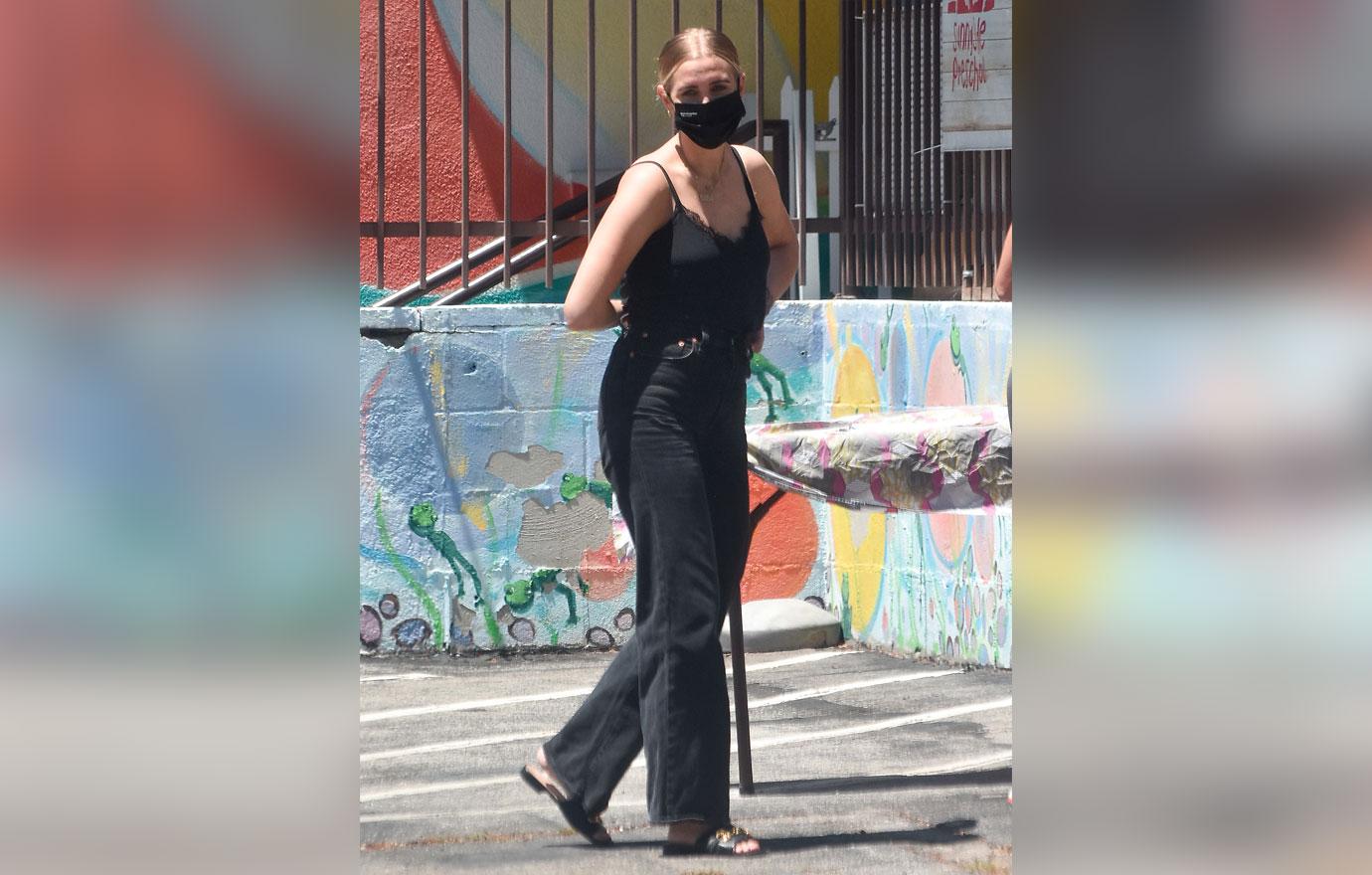 Simpson stopped by the Los Angeles school in a black cami, matching relaxed-fit jeans, slide sandals and a face mask.
The star and Ross also share son Ziggy, in addition to her 12-year-old son Bronx, whose father is musician Pete Wentz.
"HAPPY MOTHERS DAY BABY!!!! U R SO AMAZING & IM SO LUCKY!!" her husband gushed on social media last month alongside a photo of her with all of her children. "LOOK AT ALL THIS LOVE U MADE!!!
The Fall Out Boy bassist once said to Us Weekly of coparenting, "Telling somebody what the key to [it] is would be insane. I think it's important to listen and to give people balance."
After Jagger finished up her day and left class, she handed her mom her fun and furry backpack, which featured an iridescent design.
Article continues below advertisement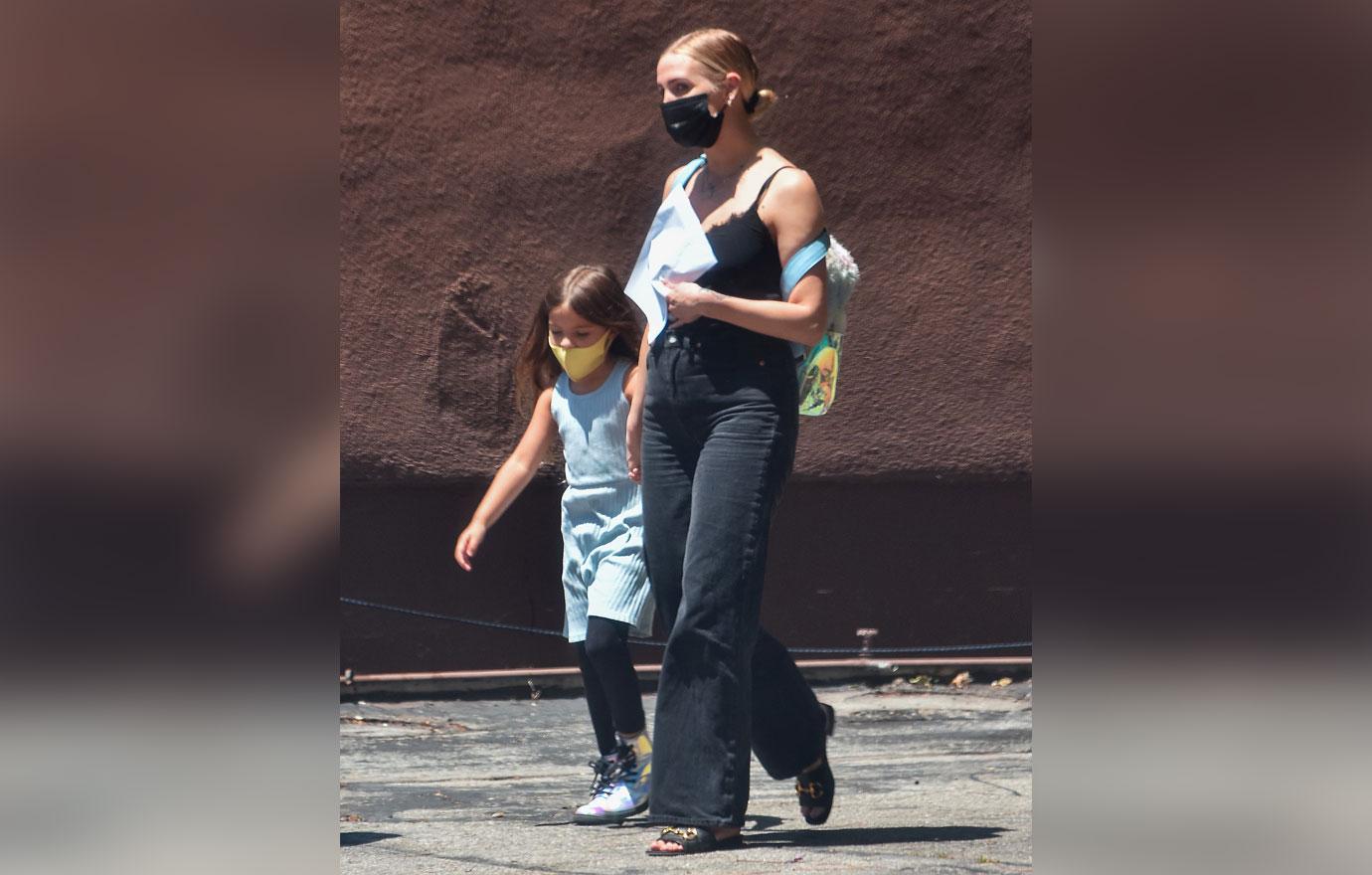 There she is! Simpson and her only daughter held hands as they made their way back to the car.
Dressed in a yellow face mask, white and blue striped dress, black leggings and a trendy pair of silver lace-up boots, it's clear that style runs in the family. In fact, the former reality star plans to dress her youngest in the finest fashion.
"He's going to be amazing with his outfits," she gushed to PEOPLE last year. "I'm already starting to create pieces. I can't wait to dress him up in top hats and trench coats!"
Though Jagger is now happy to have a baby brother, Ross revealed that initially, she wasn't so accepting of the newest family member.
"Well, she loves the baby but when she found out that it was a boy, at first, she was super, super mad. She was furious," he confessed. "We did a gender reveal with the whole family on Zoom and I could see her like, on my side and it was like, she broke down."