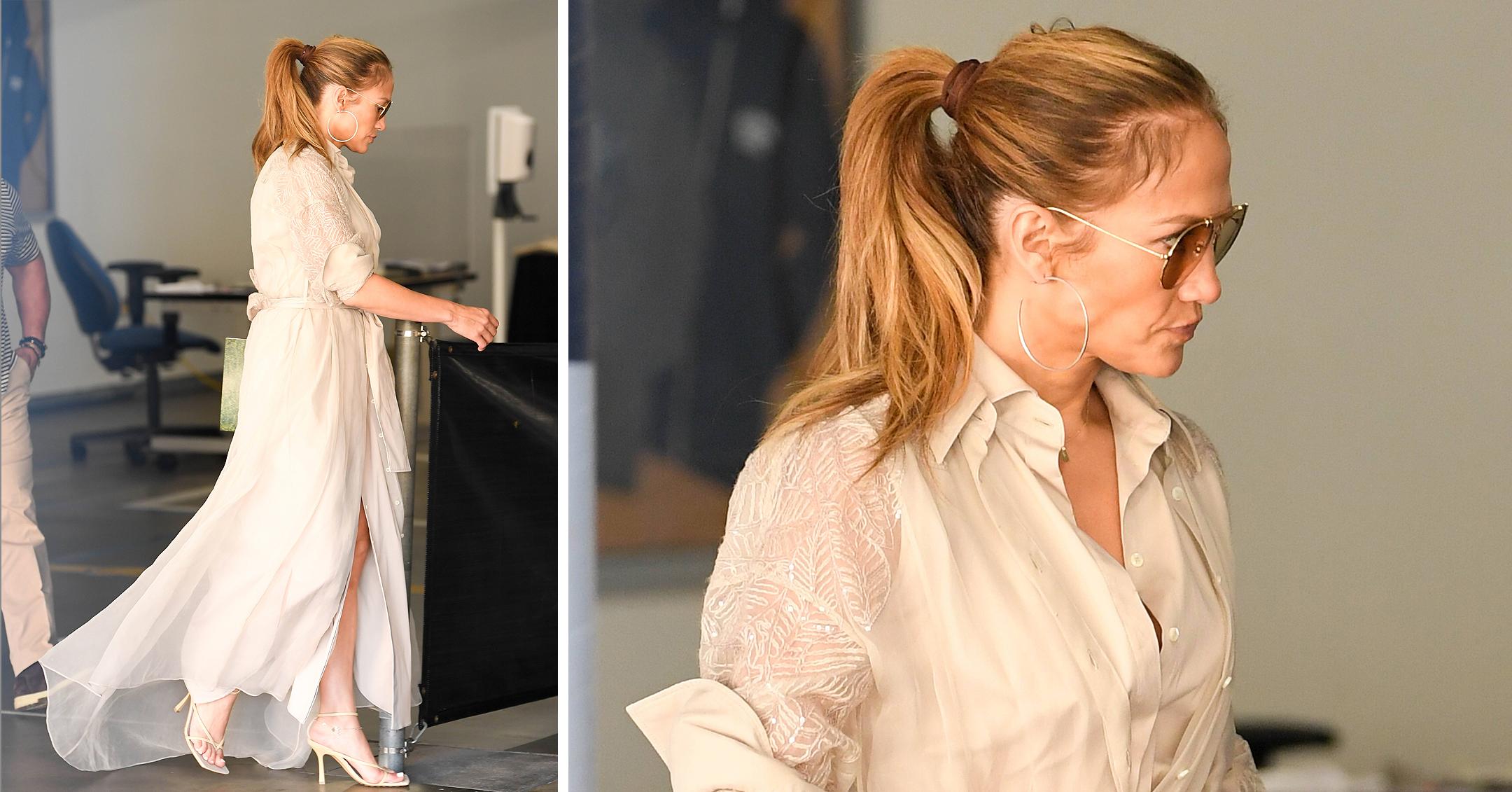 Jennifer Lopez Looks Effortlessly Gorgeous In Monochrome Cream-Colored Outfit — Photos
On the heels of reports that Jennifer Lopez may be moving from Miami to Los Angeles, the superstar was seen on June 4 checking out a local school.
Article continues below advertisement
The star, who shares 13-year-old twins Emme and Max with ex-husband Marc Anthony, is looking for a fresh start now that she's rekindled her romance with Ben Affleck, which came after she broke off her engagement with athlete Alex Rodriguez.
Scroll down to see photos of her chic outing.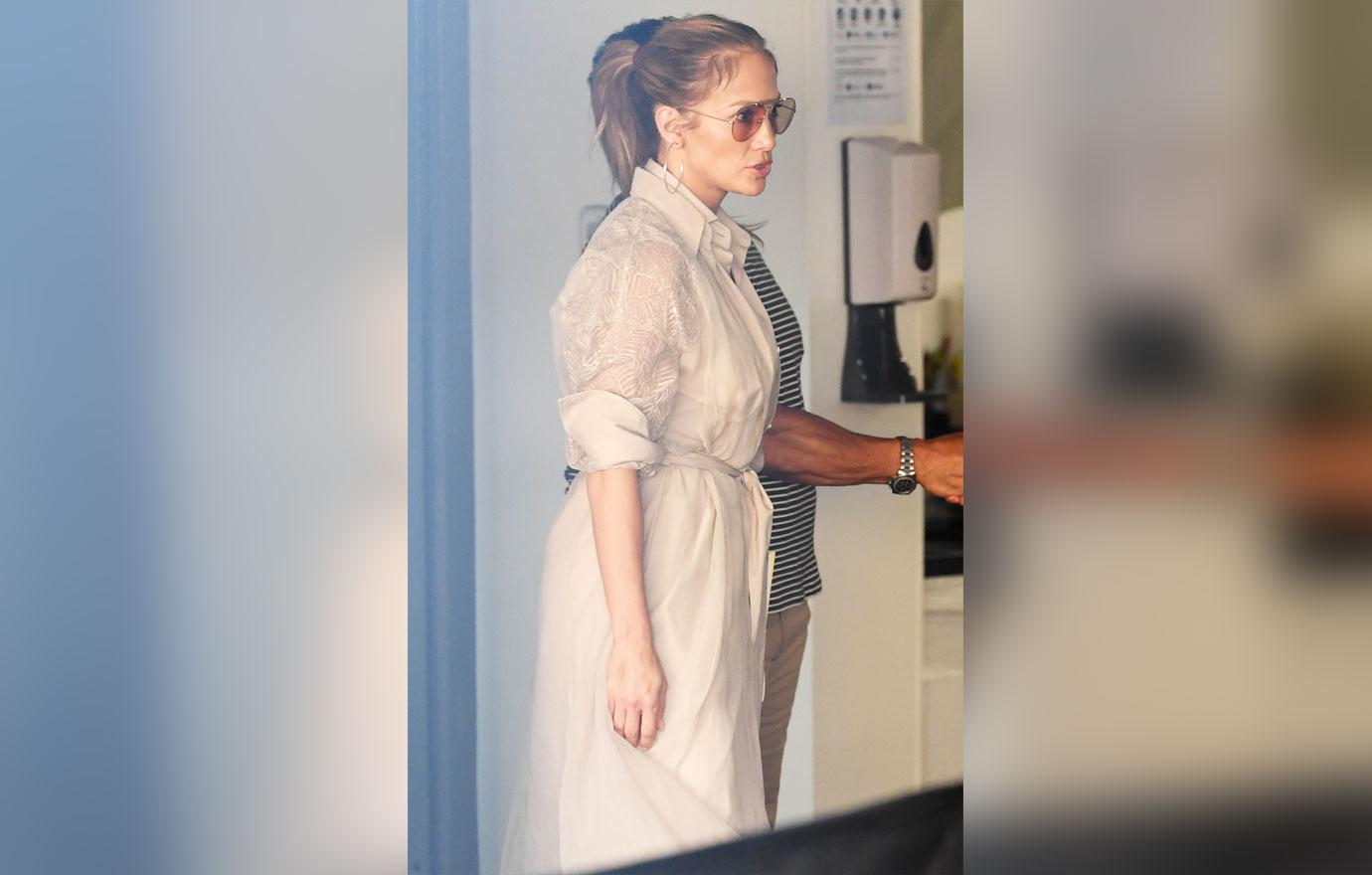 Article continues below advertisement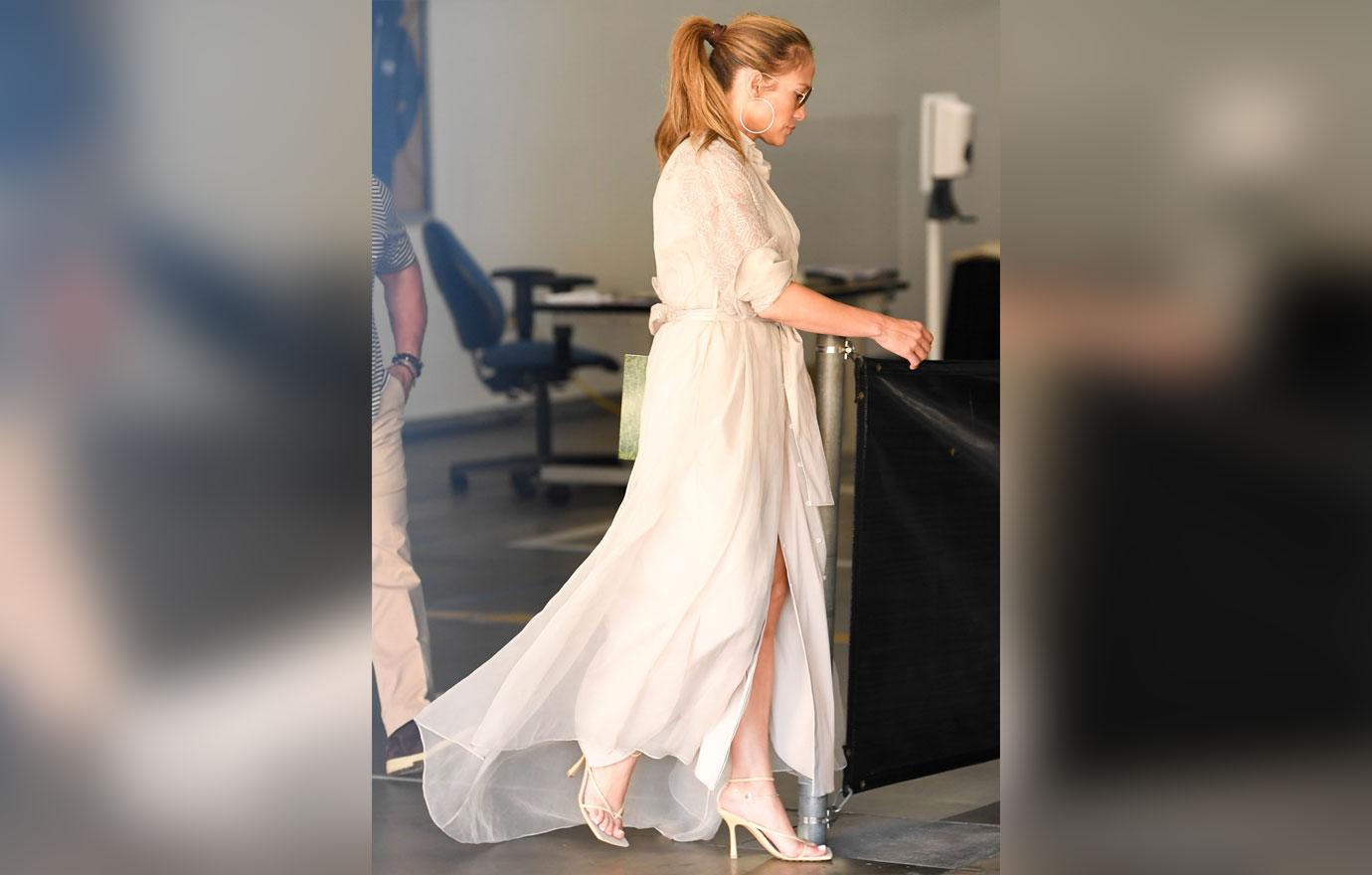 Flowy and feminine! The lower half of the dress was made of a light sheer material. Her strappy heels also kept to the cream-colored theme.
Since the actress and Affleck's romance received an unprecedented amount of media attention the first time around, a source claimed they're now better prepared for the chaos.
"Ben and J.Lo had a discussion about paparazzi," the source told Page Six. "J.Lo warned him they would be followed by paparazzi again, and he knew and understood."
Article continues below advertisement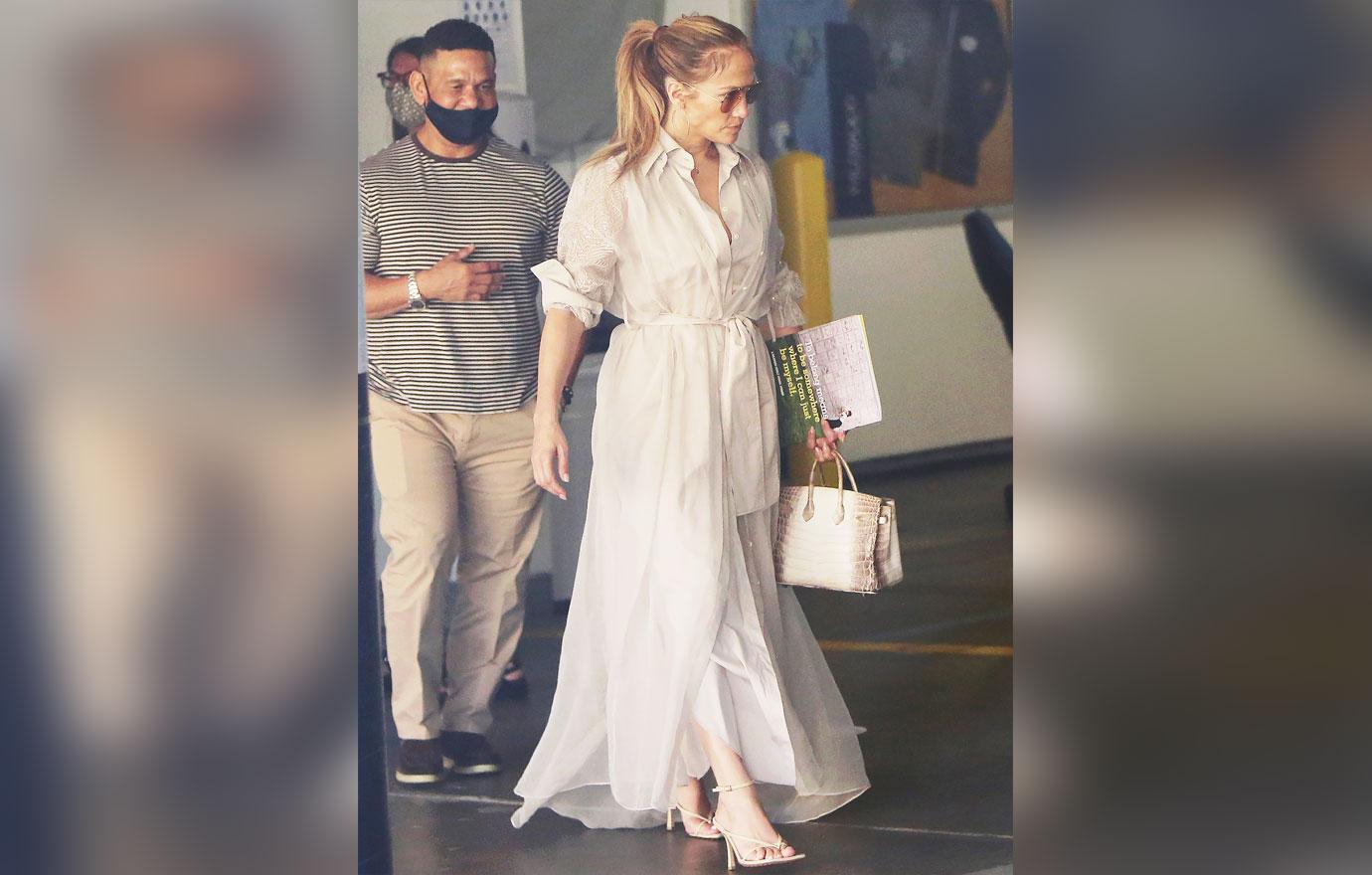 Along with a crocodile purse, the singer carried some reading material that had the words "To belong means to be somewhere I can just be myself" printed on the front.
According to sources, Lopez feels being with Affleck is where she's meant to be. "This is not a casual relationship," an insider told PEOPLE of the pair, who were engaged from 2002 to 2004. "They are taking it seriously and want it to be long-lasting."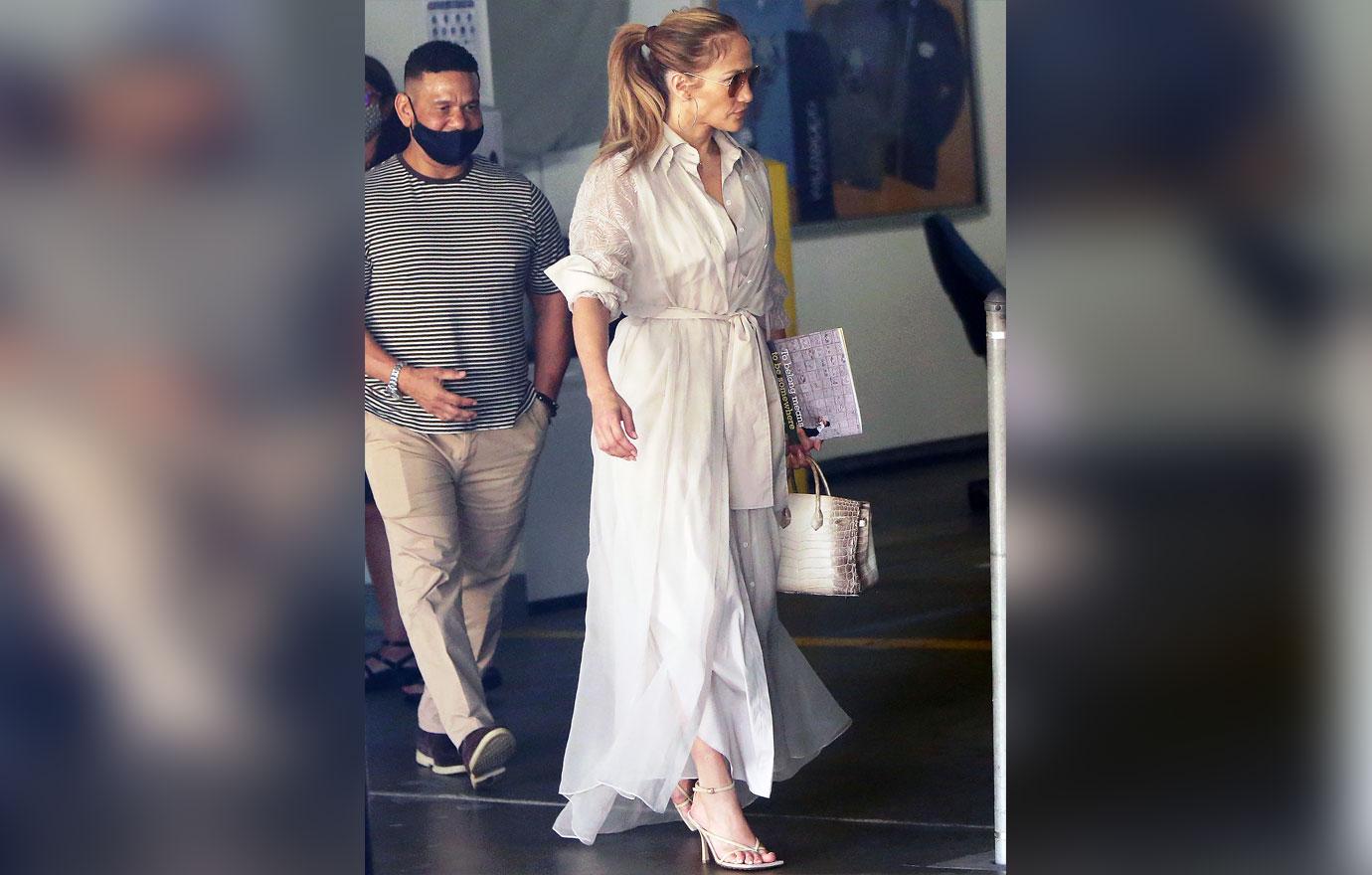 While the brunette babe has already taken on dancing, singing and acting – in addition to a new beauty line — she has no plans to disappear from the spotlight anytime soon.
"I love what I do. I'm passionate about it. Every day does not seem like a job to me," she gushed to InStyle. "I can honestly say I'm living a dream, and I'm grateful every day that I wake up. I have tireless energy for what I do."