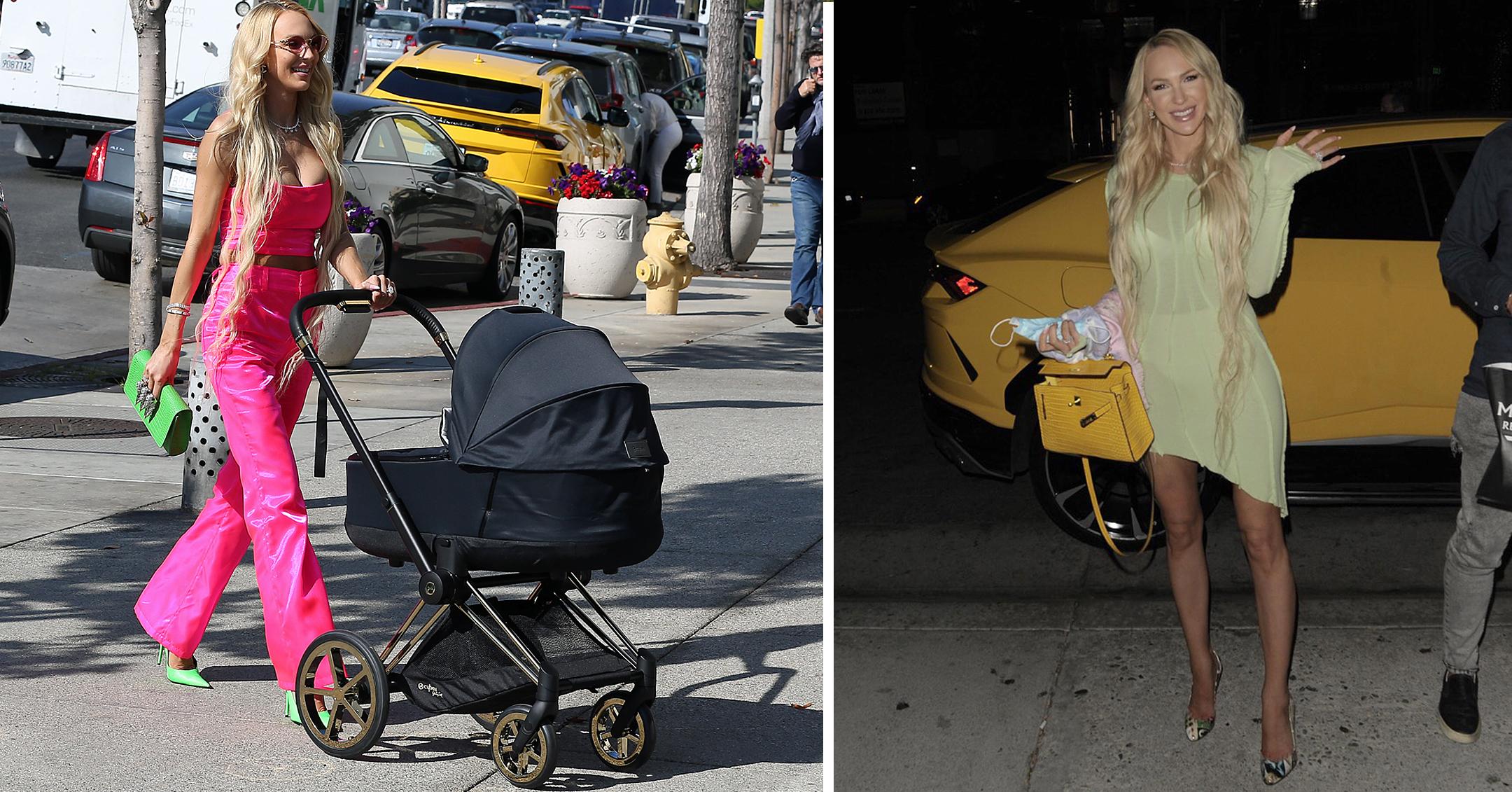 First Work, Then Play! Christine Quinn Dons Two Eye-Catching Looks In One Day — Pics
Wardrobe change! Christine Quinn stood out in a hot pink ensemble while filming her show Selling Sunset, but she decided to switch up her look when she and husband Christian Richard went out to dinner later that night.
It's been just three weeks since the Netflix star welcomed son Christian Georges Dumontet via C-section on May 15.
Article continues below advertisement
"Baby C is more precious that I could have ever imagined. Nine months seems like a lifetime to wait to meet someone," she gushed to PEOPLE. "It is the most incredible feeling to know that you have created life. My protective mama bear mentality is stronger than ever. My sole job is to protect him, to love him and to raise him."
Scroll down to see her two looks!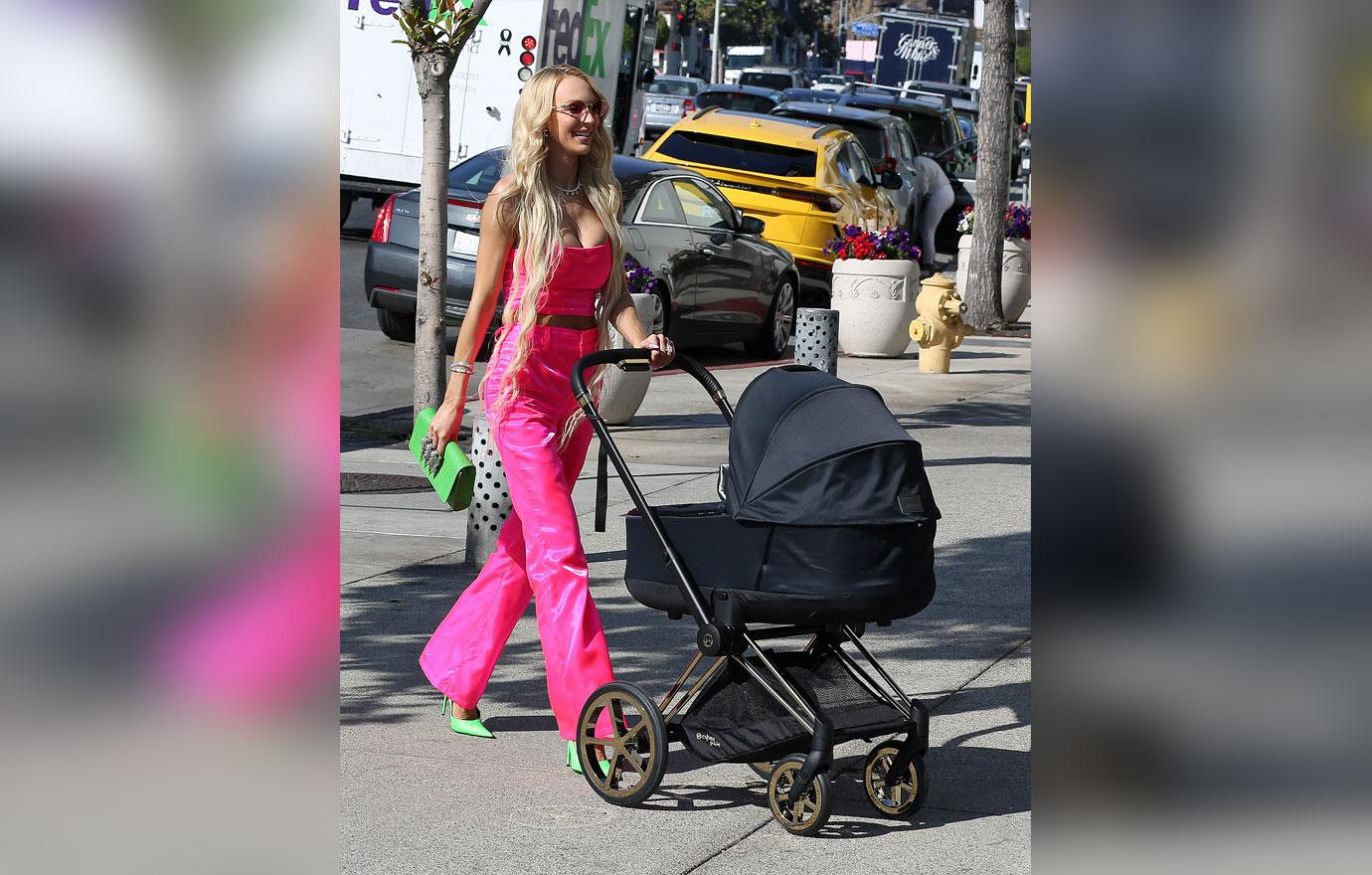 We're getting major watermelon vibes!
Onlookers were unable to miss Quinn due to her bight pink crop top and matching pants. She accessorized with neon green heels and a matching clutch bag.
Though the star looks amazing as always, she revealed she's not focused on losing the pregnancy weight. "I'm definitely not putting pressure on myself to go back to any pre-baby whatever because what my body went through and what women deal with when they have babies is really crazy," she told Us Weekly. "I mean in terms of science, it's so many things going on and I think your body will really never be the same and I think, you know, my body and my hormones will never be the same but that's something I really embraced and I'm kind of rolling with it. But I'm not putting any pressure."
Article continues below advertisement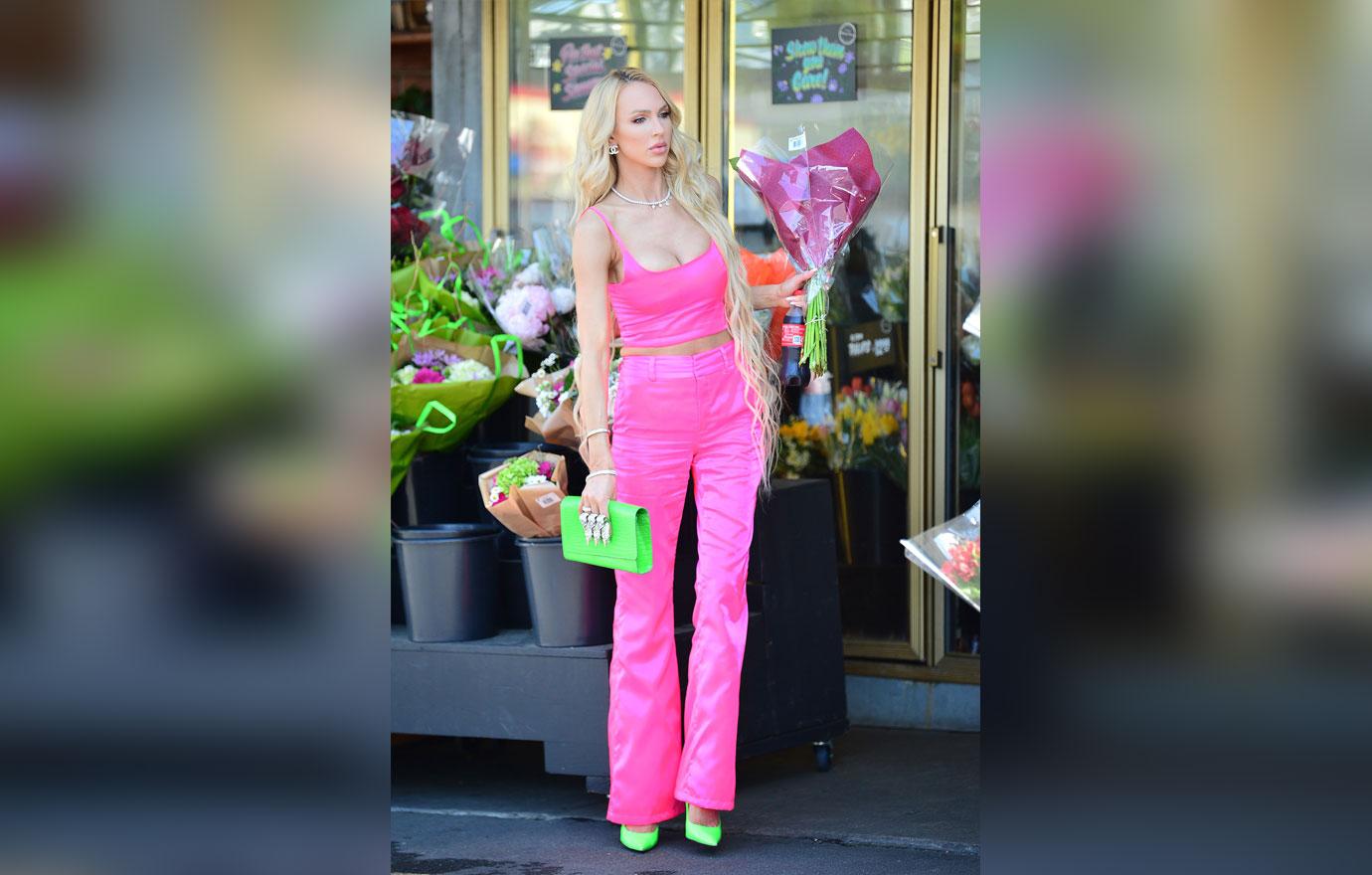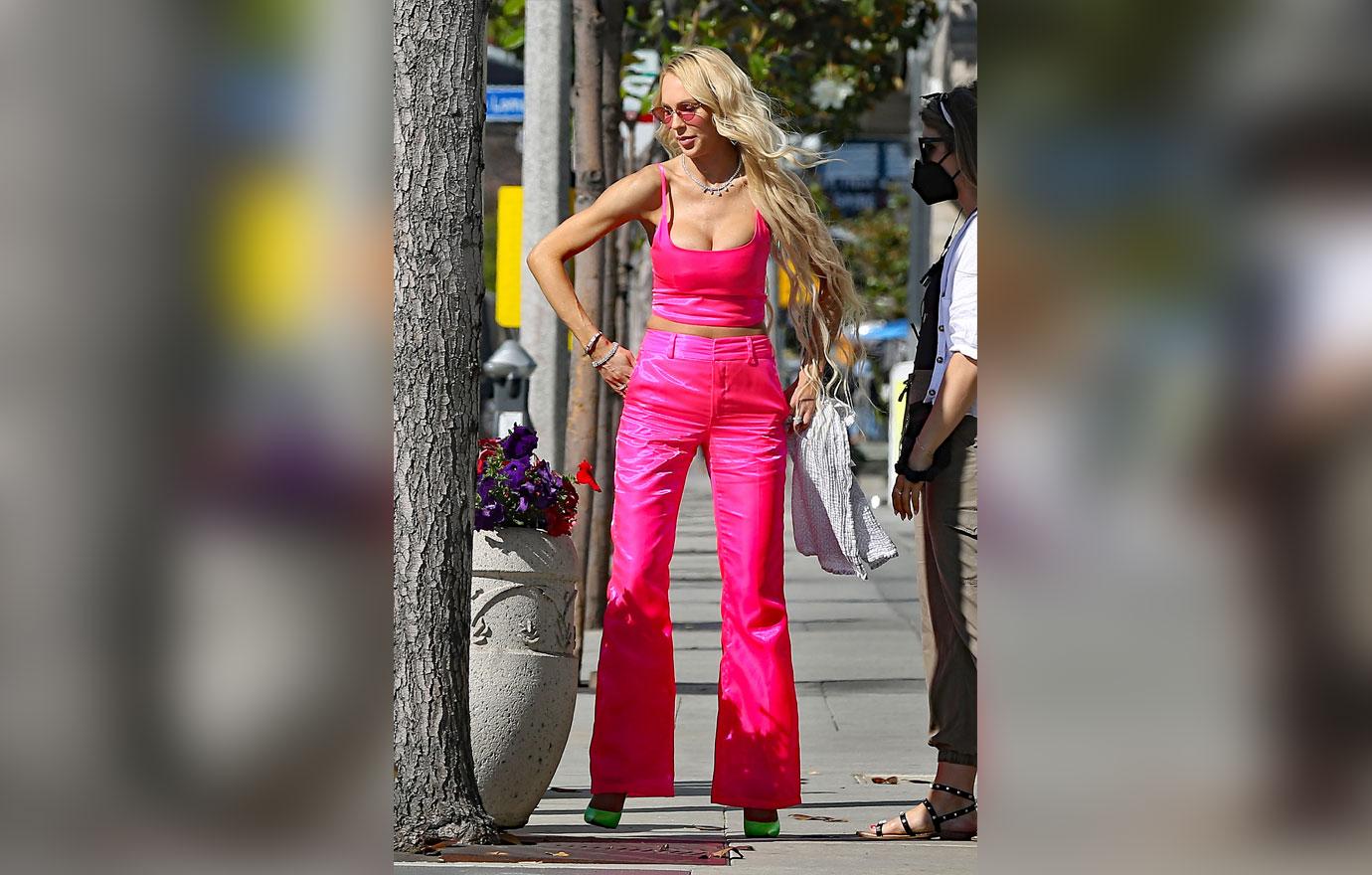 Looking like a real life Barbie!
The realtor associate took a break from watching the baby to chat with a Selling Sunset assistant. At the moment, Quinn is filming for season 4 of the show.
Article continues below advertisement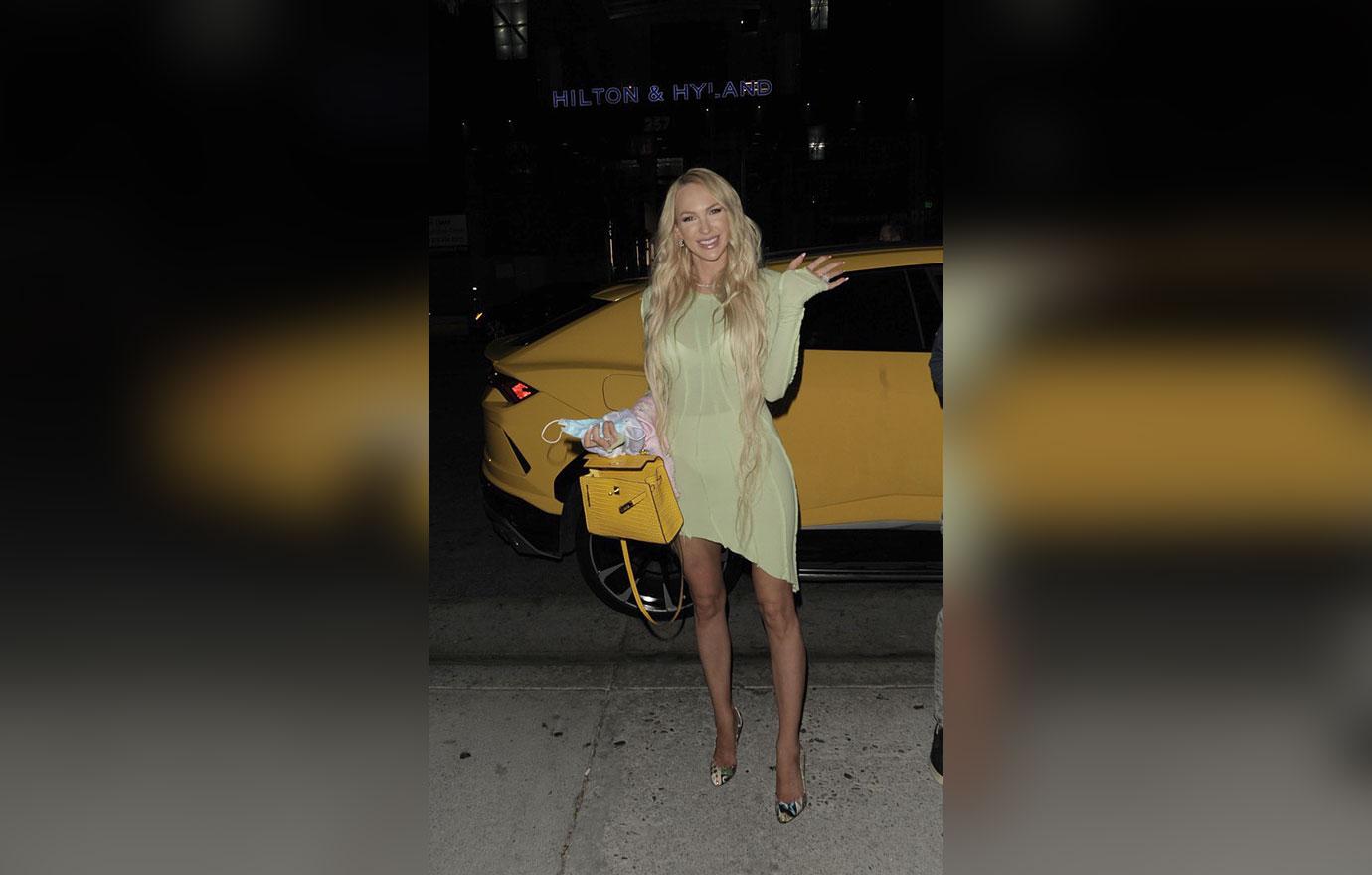 That same night, the soon-to-be author waved to the cameras as she and her husband arrived at Mastro's.
For their date, Quinn slipped on a sheer pale yellow dress, a patterned pair of heels and a purse that just so happened to match the color of the taxi behind her!