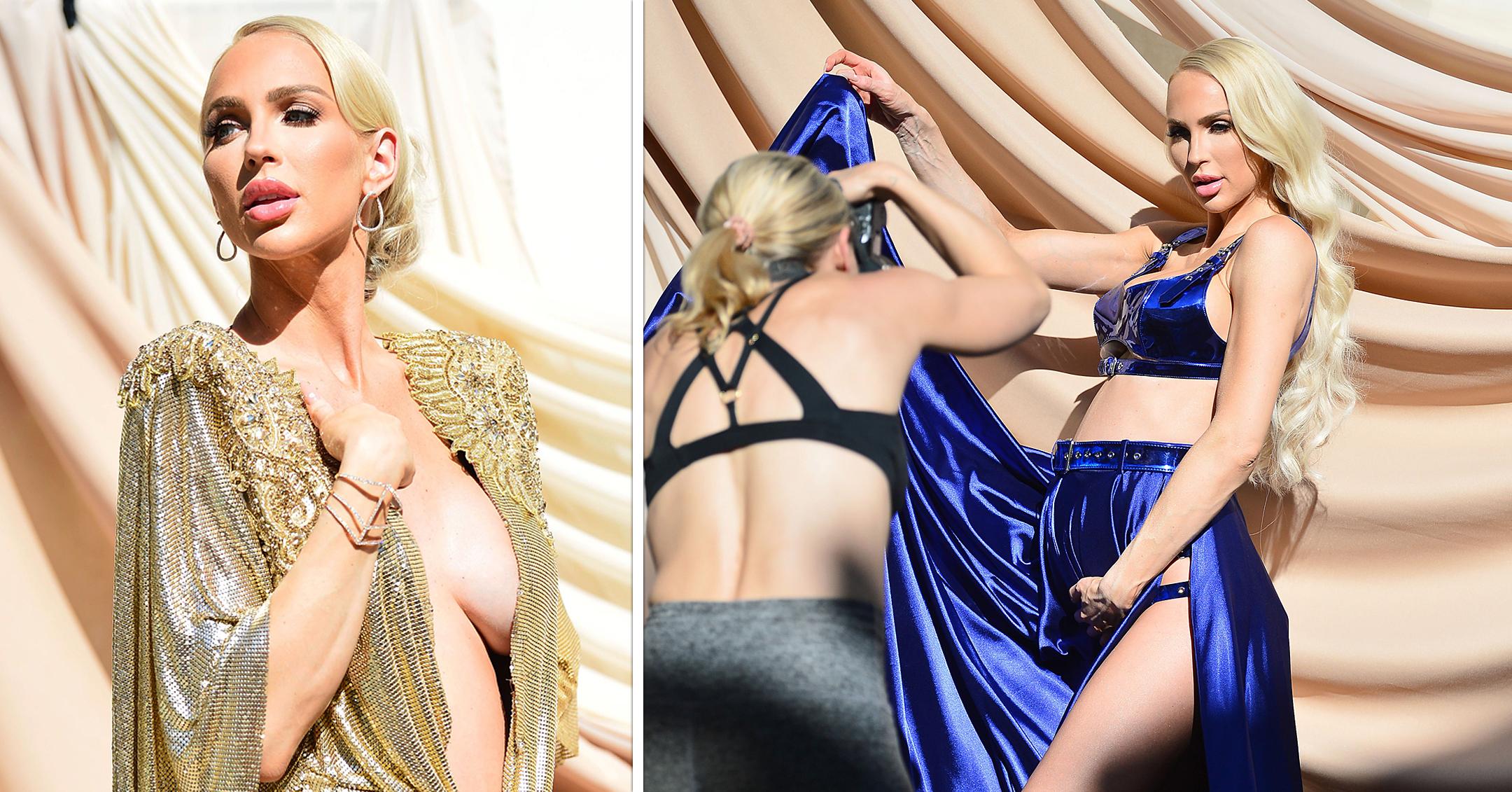 Stunning! 'Selling Sunset' Star Christine Quinn Gets Glam For A Photoshoot, Shows Off Her Growing Baby Bump In 3 Different Gowns — Photos
Selling Sunset star Christine Quinn showed off her growing baby bump as she posed for the cover of Glamour Bulgaria.
Of course, the blonde beauty looked gorgeous in three different gowns.
Article continues below advertisement
Scroll through the gallery below to see her outfits!
Article continues below advertisement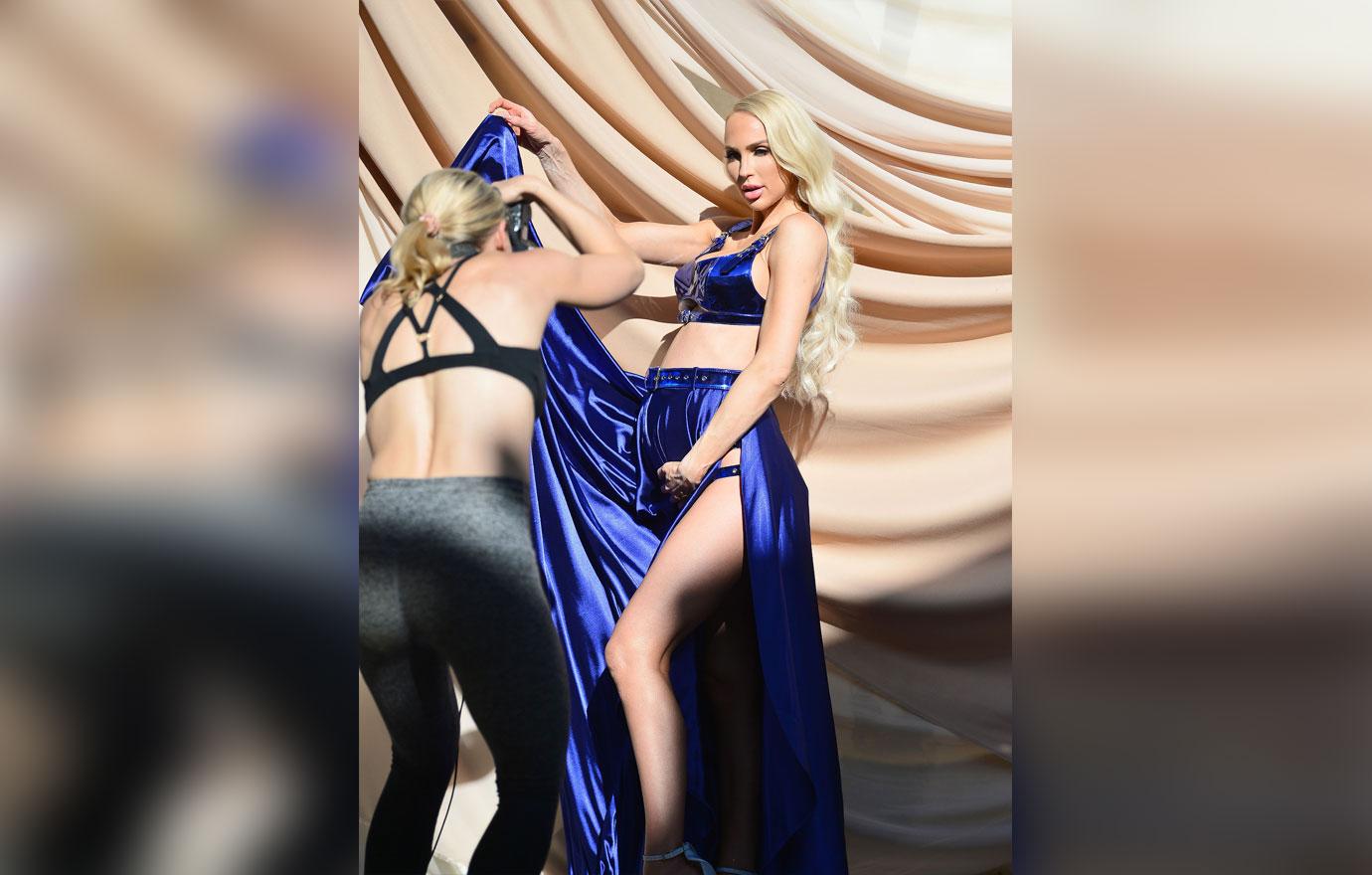 Say cheese! The blonde beauty knew exactly how to capture the right angles while showing off her midriff.
Quinn, who revealed earlier this year she is expecting baby No. 1 with husband Christian Richard, "is so excited to pop out a baby."
"We had been talking about it since we got together, we've been talking about having kids. He was like, 'I have a birthday coming up and I don't have kids and I don't have a family.' And I felt like the timing was just right. So we were talking about it and I was thinking about it for a while and I was just really, really blessed that it happened pretty quickly," she revealed.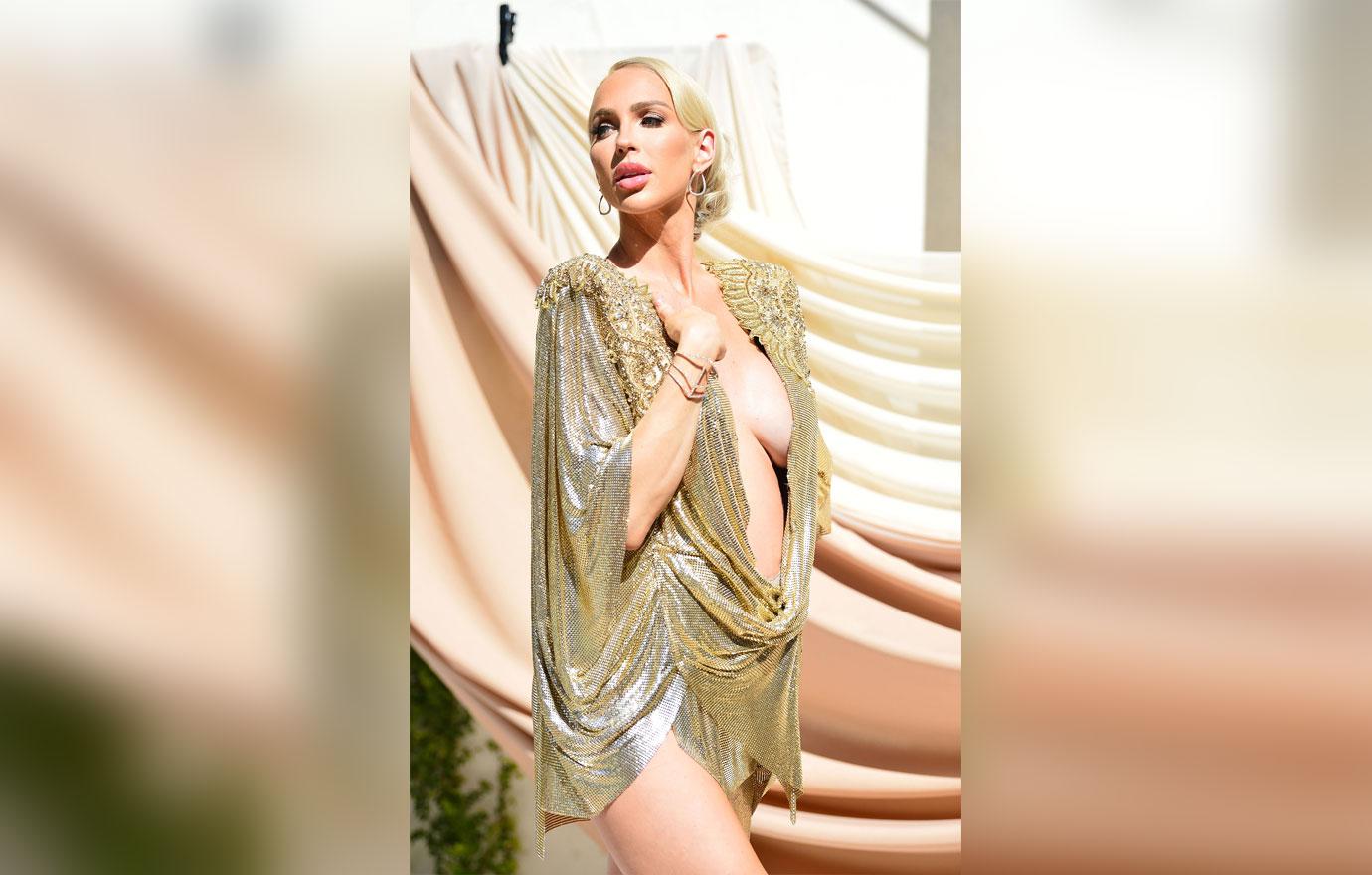 Even though Quinn is known for her really girly outfits, she and Richard are not finding out the sex of their child.
"I don't really see gender. So it's something that my husband and I both decided that wasn't important. We just want a really happy, healthy baby and we're coming up with unisex names right now because I think it's important to have something that goes with whatever our angel wants to be," she said.
Article continues below advertisement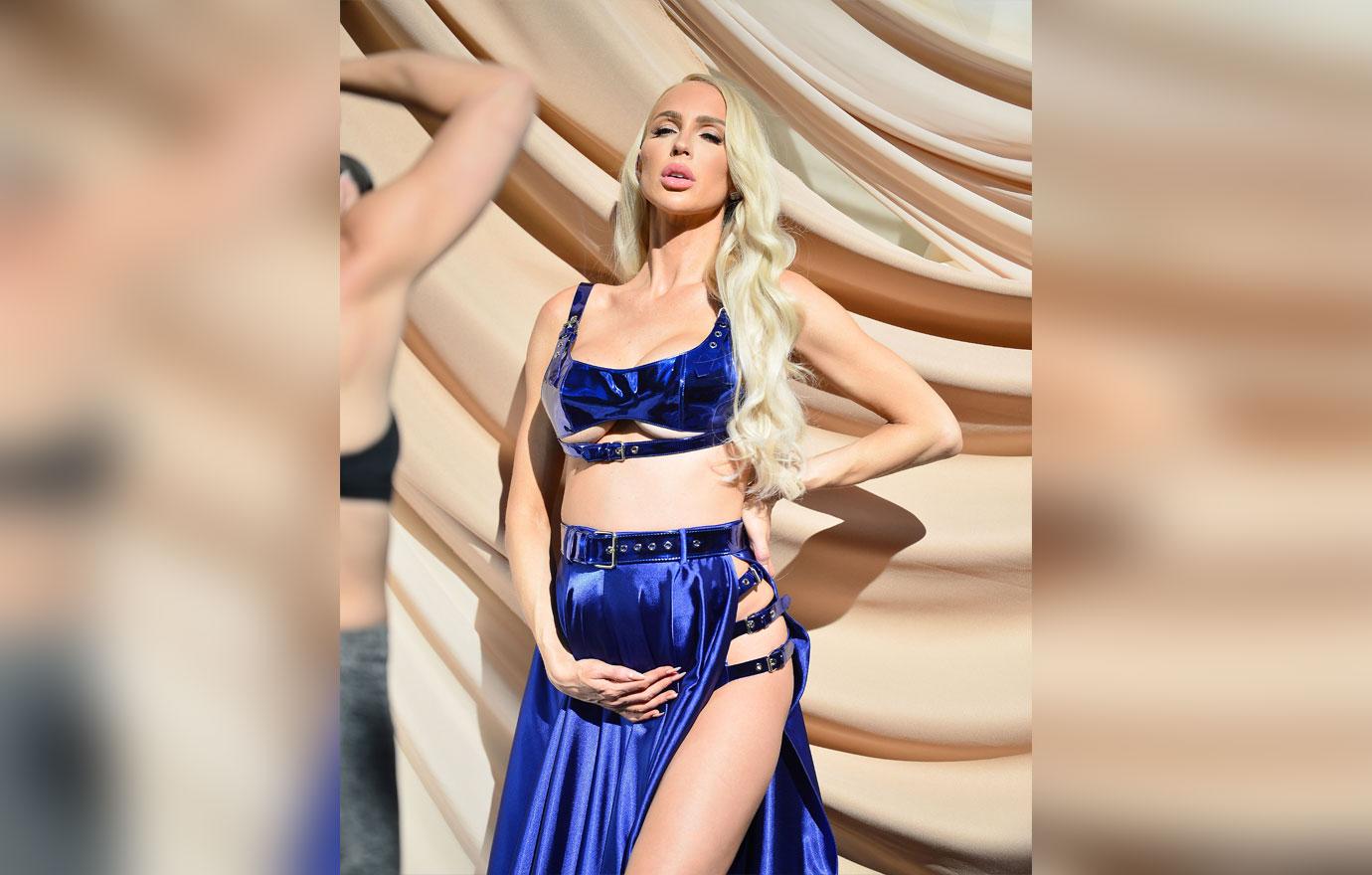 The reality starlet cradled her bump and gazed at the camera.
"So we're just excited either way," she gushed. "So we're doing our nursery neutral — we're doing a really fun jungle theme. I'm excited about that: animals and plants and banana-print wallpaper. It's going to be fabulous and I'm so excited. So we're doing something that any baby will love regardless of gender. So, we're not concerned about that."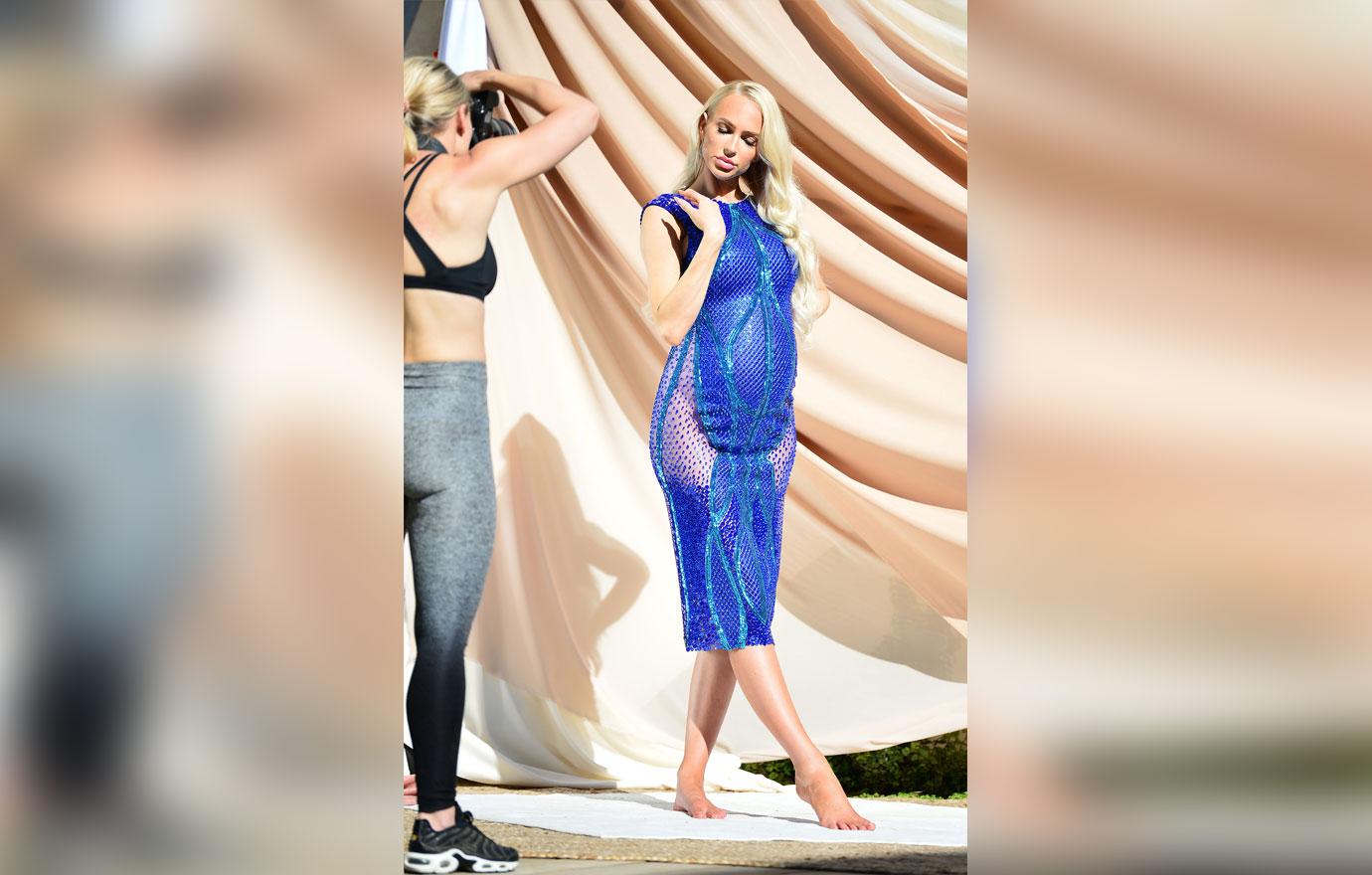 Quinn showed off a different kind of gown while outside.
"My day-to-day style has changed because I'm to the point now, over the past three weeks, I'd say that I can't wear two-piece separate," she said of her outfits. "I'm wearing a lot of dresses because dresses have stretch and they're great for me, it fits my boobs, which are getting much bigger — thank God — and my belly. So for me, my wardrobe has changed a lot because I'm wearing a lot more dresses now, because those are pretty much the only things I can fit in."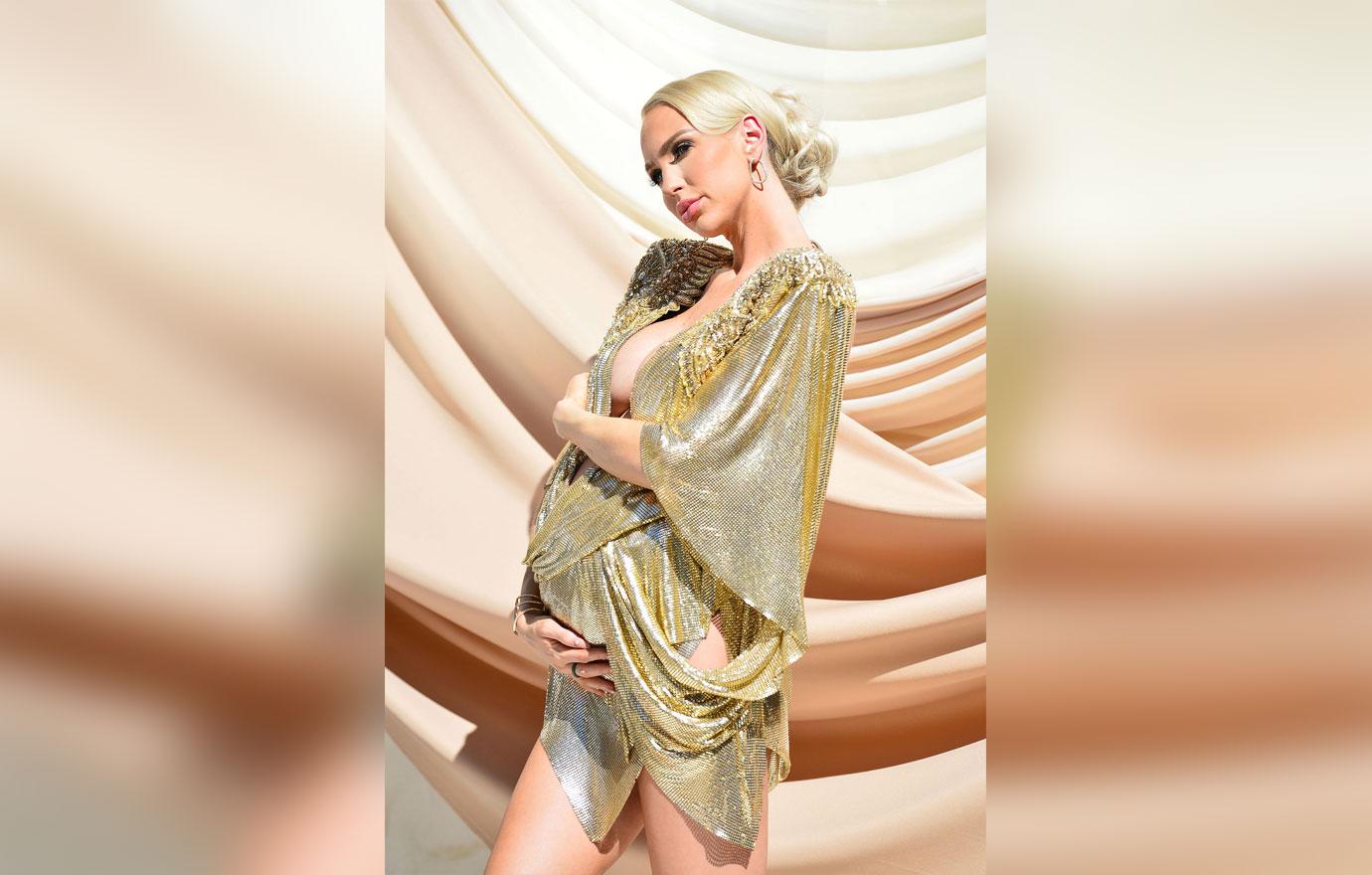 The Netflix star switched up her last look by putting her hair in a bun and wearing a loose gold dress.
Quinn always looks fab!