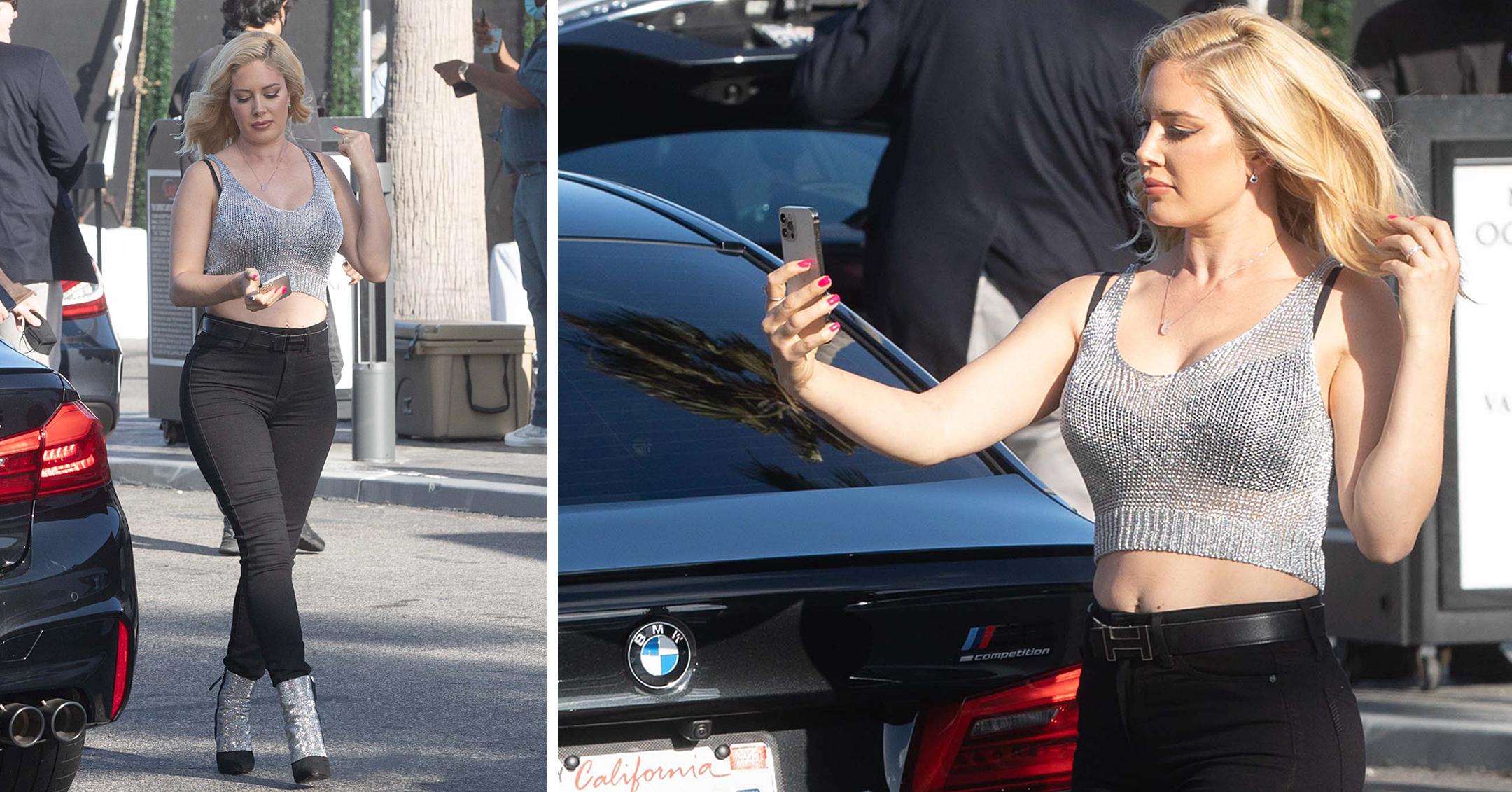 'The Hills: New Beginnings' Stars Heidi Montag & Spencer Pratt Prove Love Is In The Air While Roaming Around L.A. — Photos
Reality stars Heidi Montag and Spencer Pratt aren't letting the body bullies keep them down!

Though Pratt's sister Stephanie recently shamed the pair's physiques, the parents of 4-year-old Gunner looked as happy as ever while out in Los Angeles on April 26.
Article continues below advertisement
Scroll down to see the pair's PDA-packed afternoon.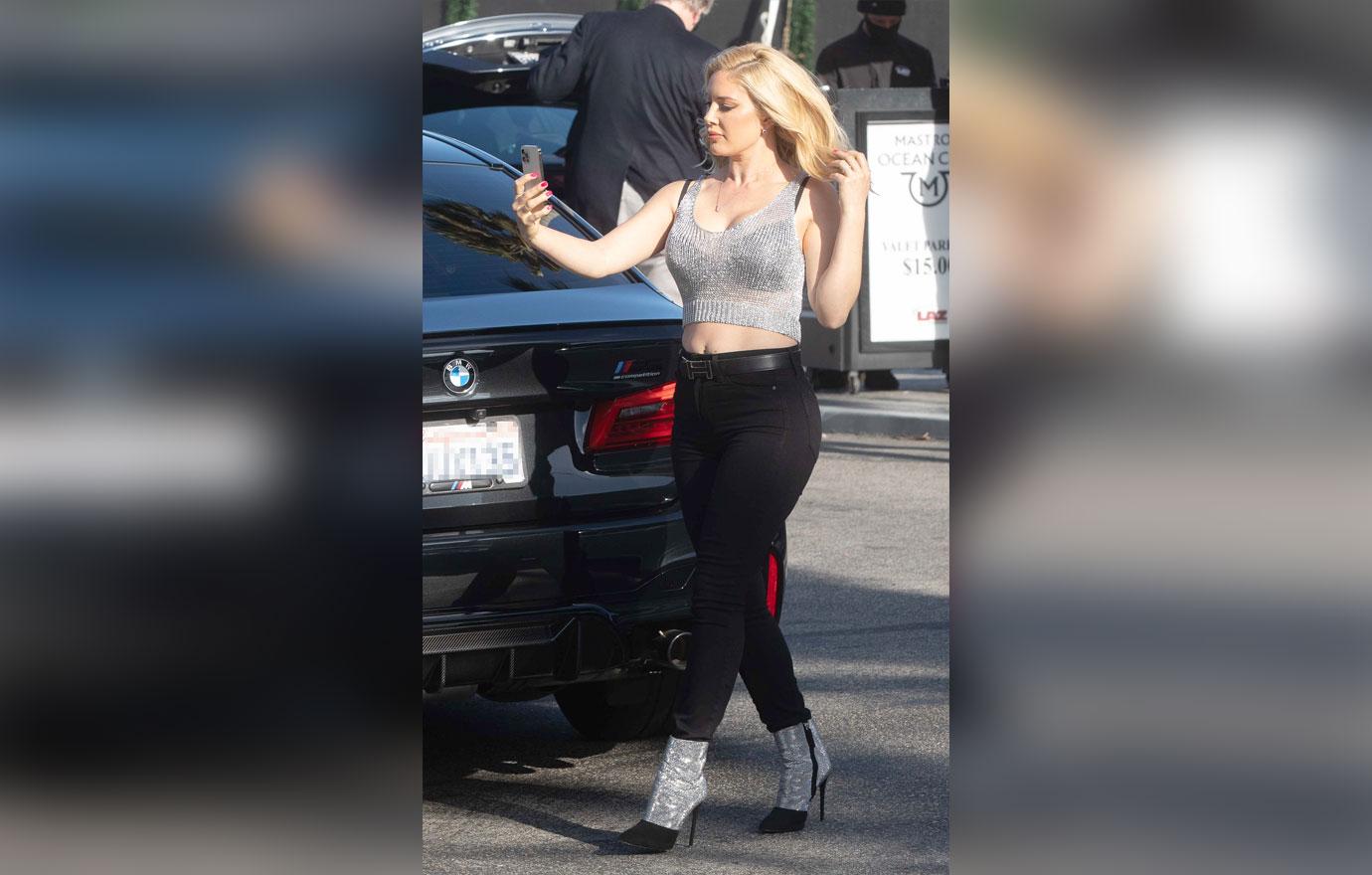 Selfie check! Montag played with her blonde tresses while checking herself out using her phone's camera.

The Hills: New Beginnings star caught everyone's attention in a silver and sparkly crop top, black jeans and a pair of shimmery booties that combined the two colors together.
Article continues below advertisement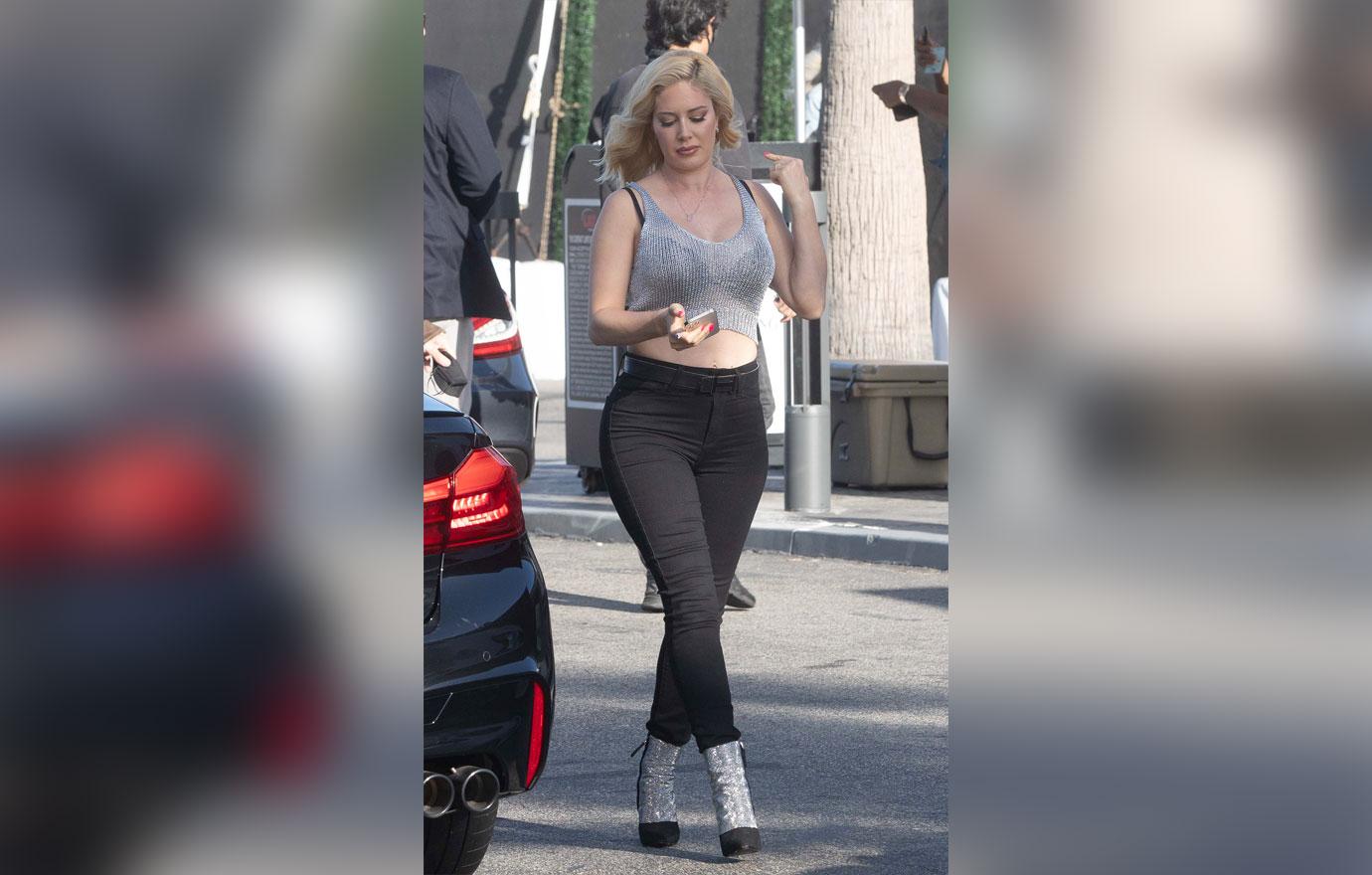 Montag was glued to her phone as she walked in the street.

A few days earlier, the blonde beauty shot down rumors that she and Pratt were expecting their second child. The buzz started when Pratt's troublesome sister randomly posted a photo of a bikini-clad Montag, captioning it, "Yay Heidi's pregnant!! I hope she has a little girl this time! Cute bump."

She then dissed her brother by posting a shirtless snap of him, writing, "wonder what my brother is having."

"Again I'm not pregnant, thanks," Montag tweeted. "[I] love my body. Thankful for my health and life."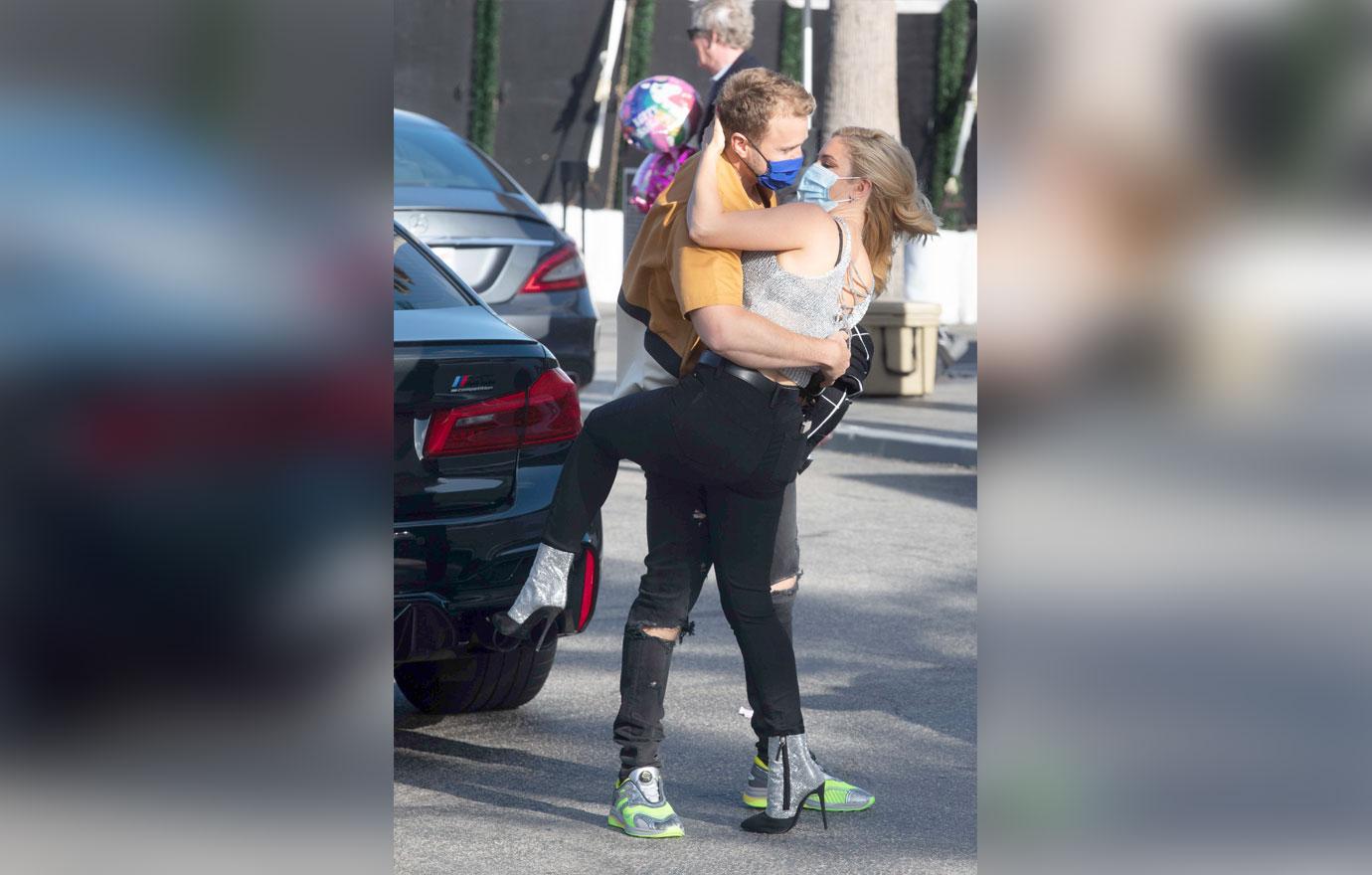 Her main man! The Pratt Daddy Crystals founder playfully tried to kiss his wife, even though the two were both wearing face masks.

After the incident with his sibling, he clarified on Instagram, "Heidi is not pregnant. Just being body shamed."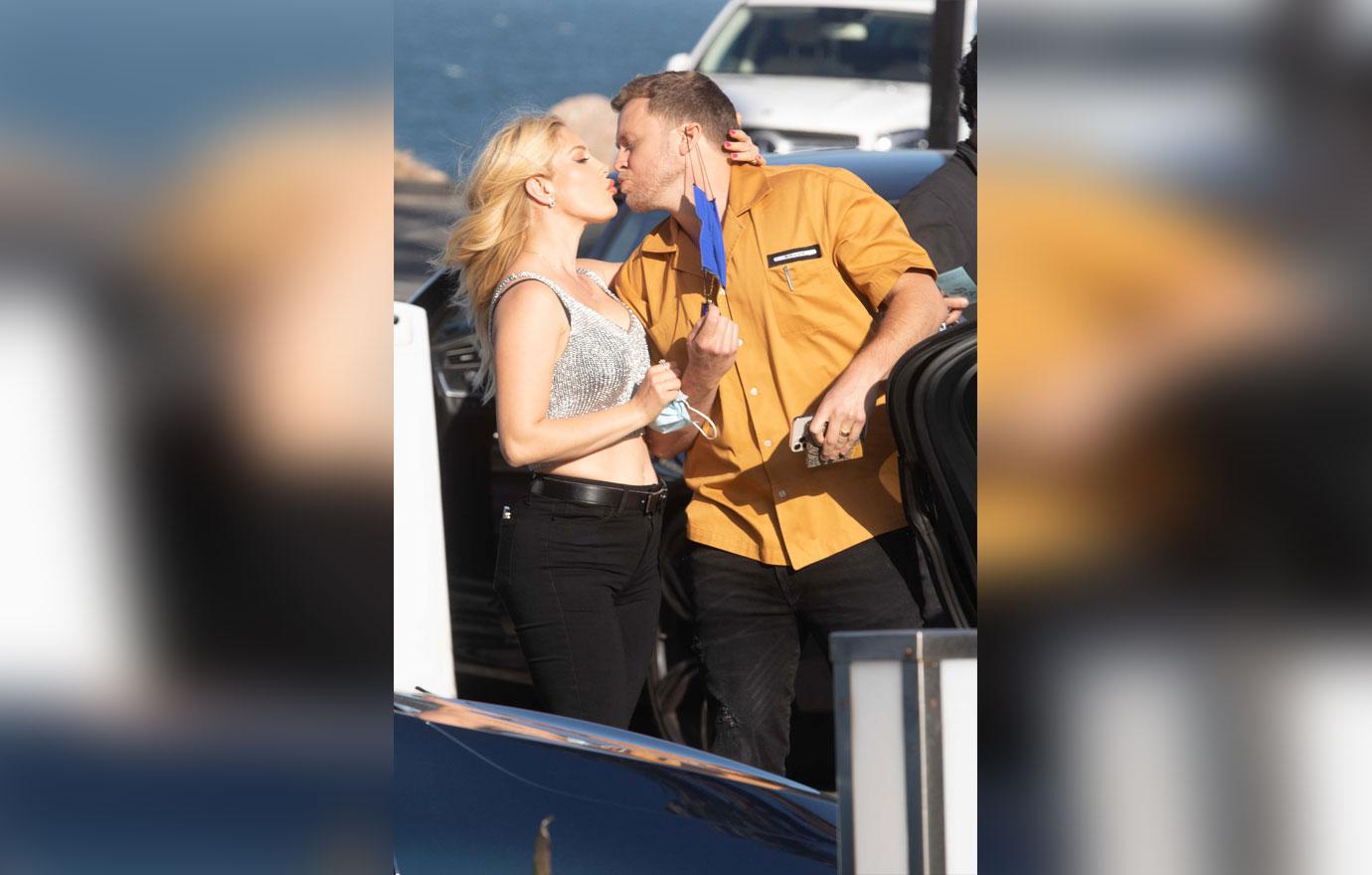 The two snuck in a smooch when they took off their face masks. The day prior, the head over heels couple celebrated a dozen years of marriage.

"I realized it's Spencer and I's 12-year wedding anniversary," Heidi shared on Instagram. "We count the one in November because that's when we eloped, but this is our legal Hills wedding. And it's just like, oh my gosh, we've been together for 14 years through so much and loved each other and become stronger and better. What a blessing. And to have Gunner, trying for another one, healthy, so thankful."

"HAPPY 12 YEAR ANNIVERSARY @heidimontag What an incredible journey it's been!" Pratt gushed in his own tribute post. "My only regret is not proposing to you the night we met two years before this photo was taken! Should be 14 years today."