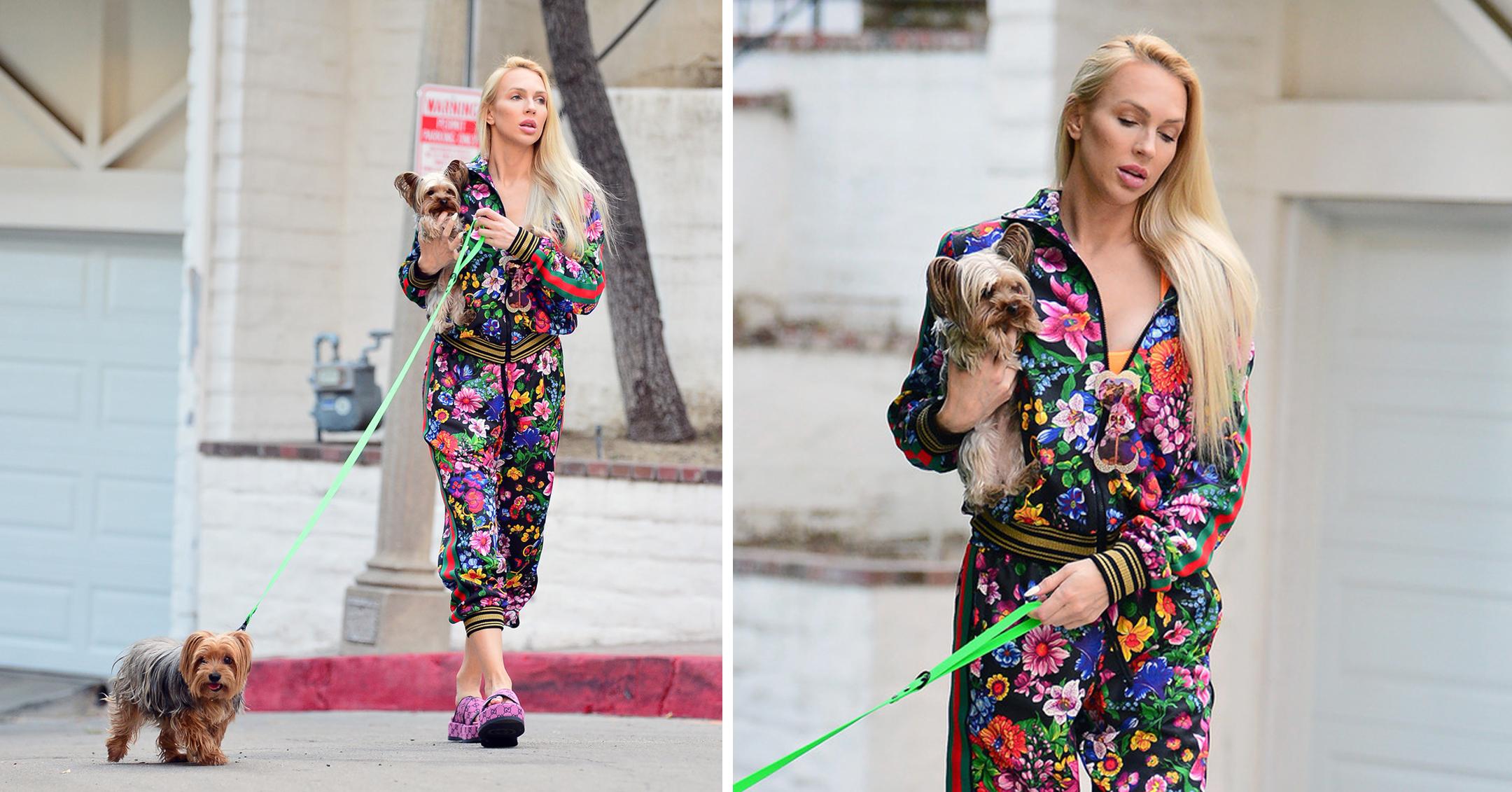 New Mom Christine Quinn Sports Multi-Colored Tracksuit While Out & About — Photos
Even though Christine Quinn is a new mama, she still has an amazing fashion sense!
Article continues below advertisement
"Christian Georges Dumontet was born a healthy baby boy, on Saturday, May 15, at 4:22 p.m. PT in Los Angeles," her rep shared at the time. "The newborn weighed 6 lbs., 14 oz., and measured 20.5 inches long. Baby C was born via emergency C-section 22 minutes after arriving to the hospital."
Article continues below advertisement
Scroll through the photos below to see Quinn's colorful outfit!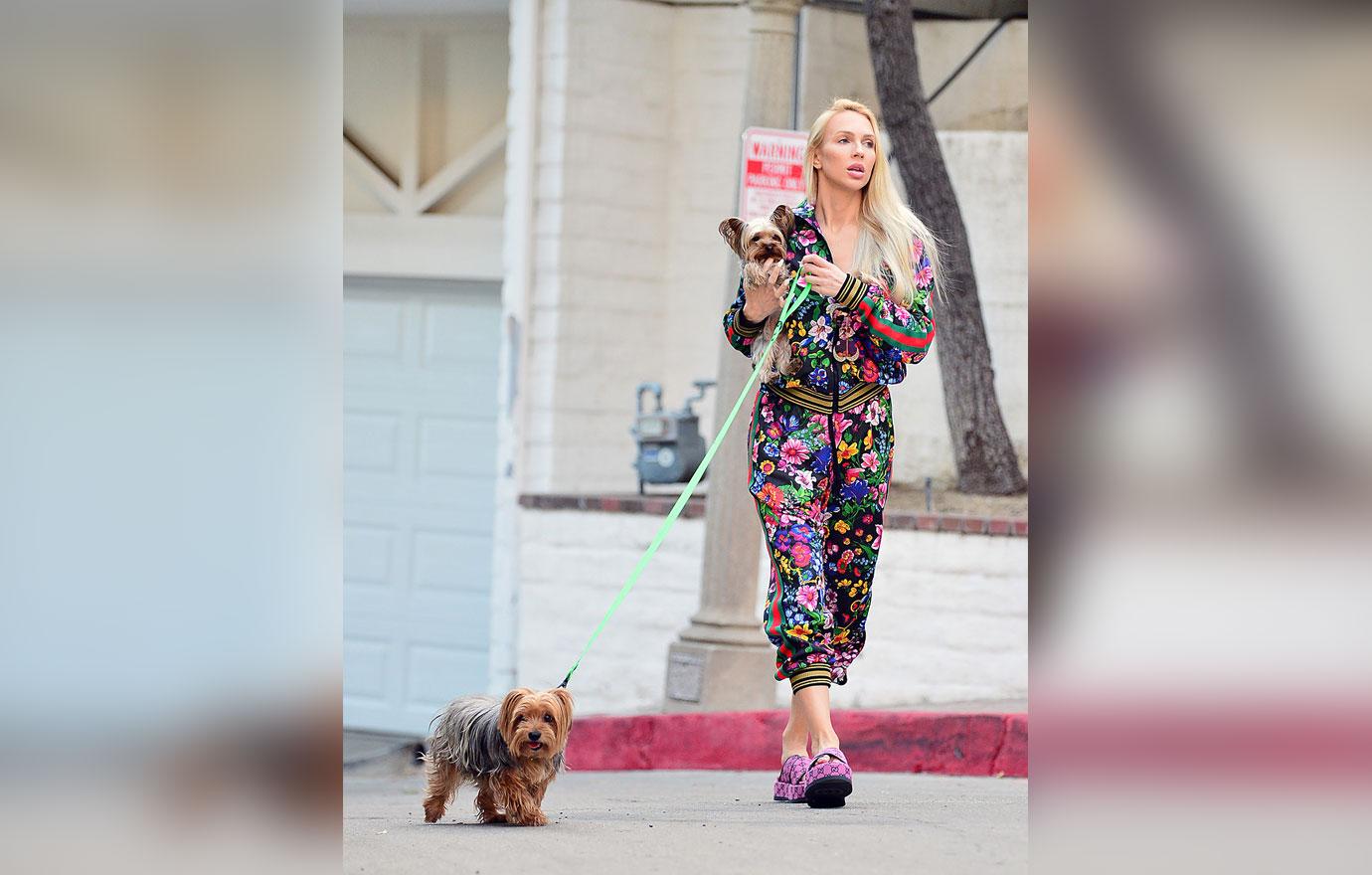 The reality star — who sported a floral tracksuit with sandals — took her two pups out for a walk.
It seems like Quinn is in love with her new tot, whom she shares with husband Christian Richard.
"Baby C made his debut on Saturday and we are over the moon in love. We already have some similarities and differences. Baby C made an over-the-top, dramatic grand entrance just like his mama likes to do. But the only difference is that he was early, while I am always late," she said.
Article continues below advertisement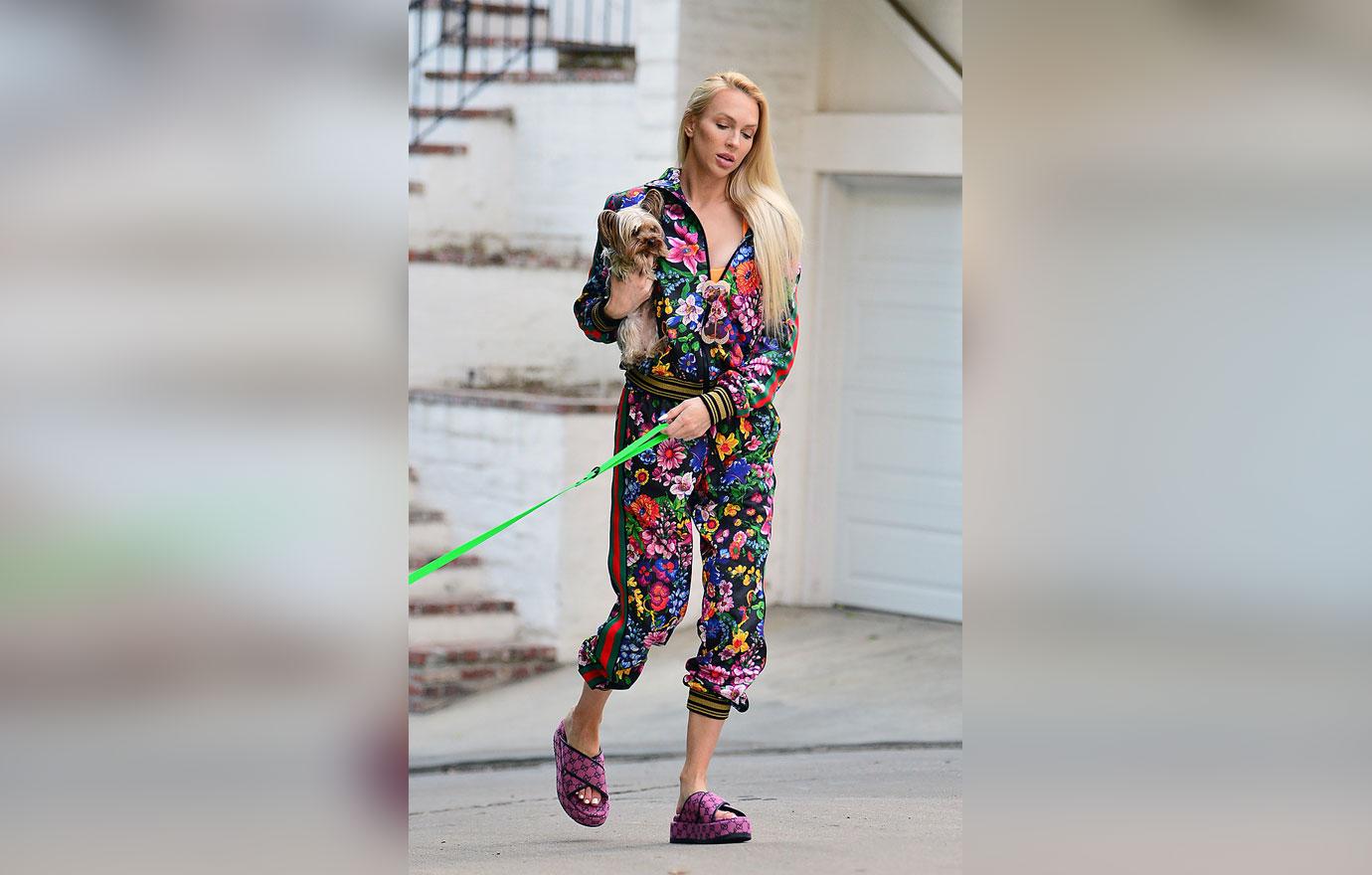 "It was a giant gush of fluid, just like in the movies," she said about giving birth. "I wrapped a towel around my waist and off we went to the hospital. Twenty-two minutes later, Baby C was born via emergency C-section performed by Dr. Steve A. Rad. He was incredible under the pressure and complexity of the situation."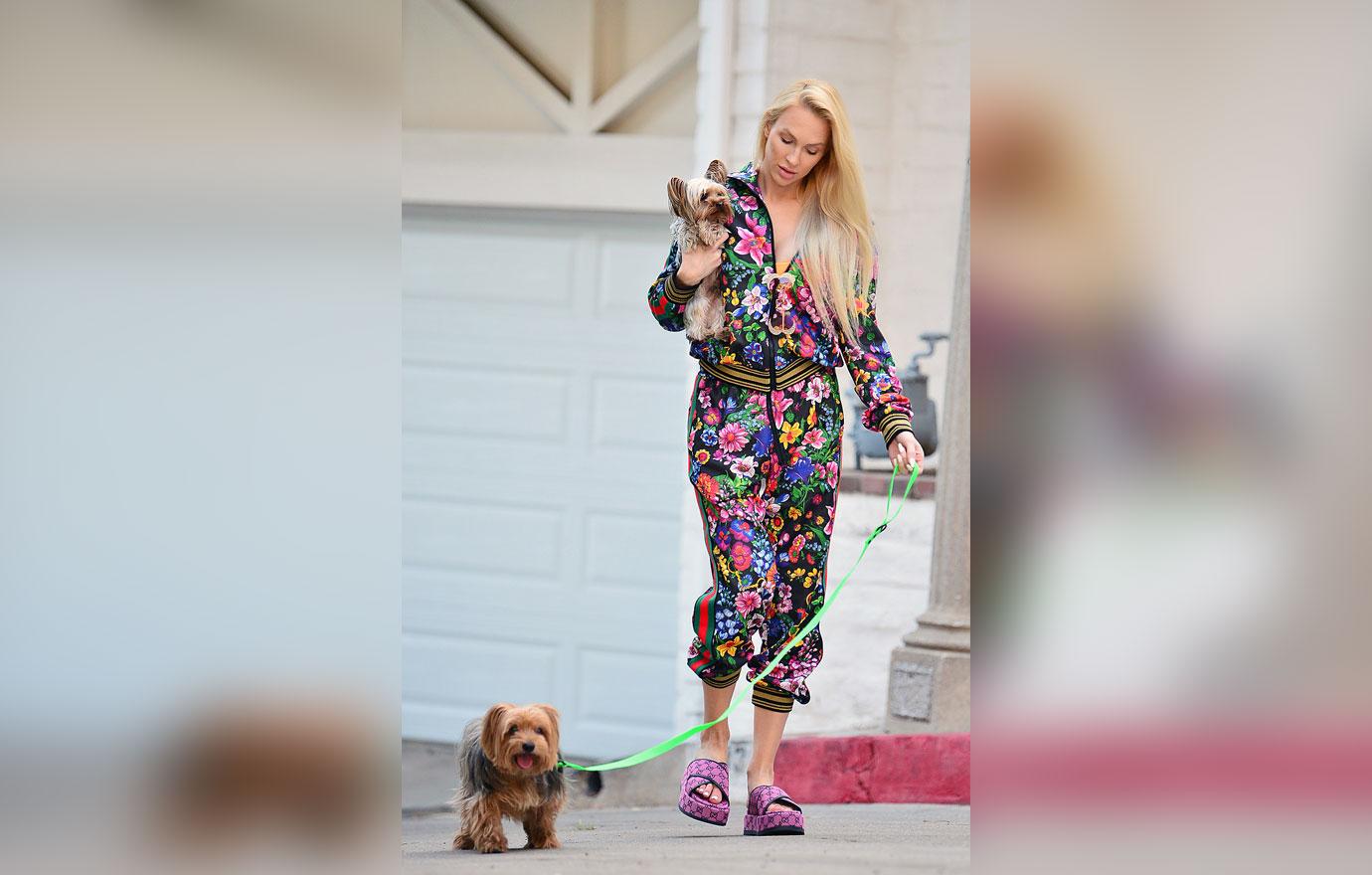 The Netflix star is excited to teach her little one many things.
"I think I'm going to be a fabulous mom," she said. "I'm so excited because I'm so hands-on in so many different ways … [and] I can't wait to just love and teach my child so many things. Christian and I both have so much to offer in different ways, so I think it's going to be a really, really great blend of just the perfect parenthood relationship."
She added, "I'm not a regular mom, I'm the cool mom. I'm going to be like, you guys need any snacks, condoms? That's the type of mom I'm probably going to be."