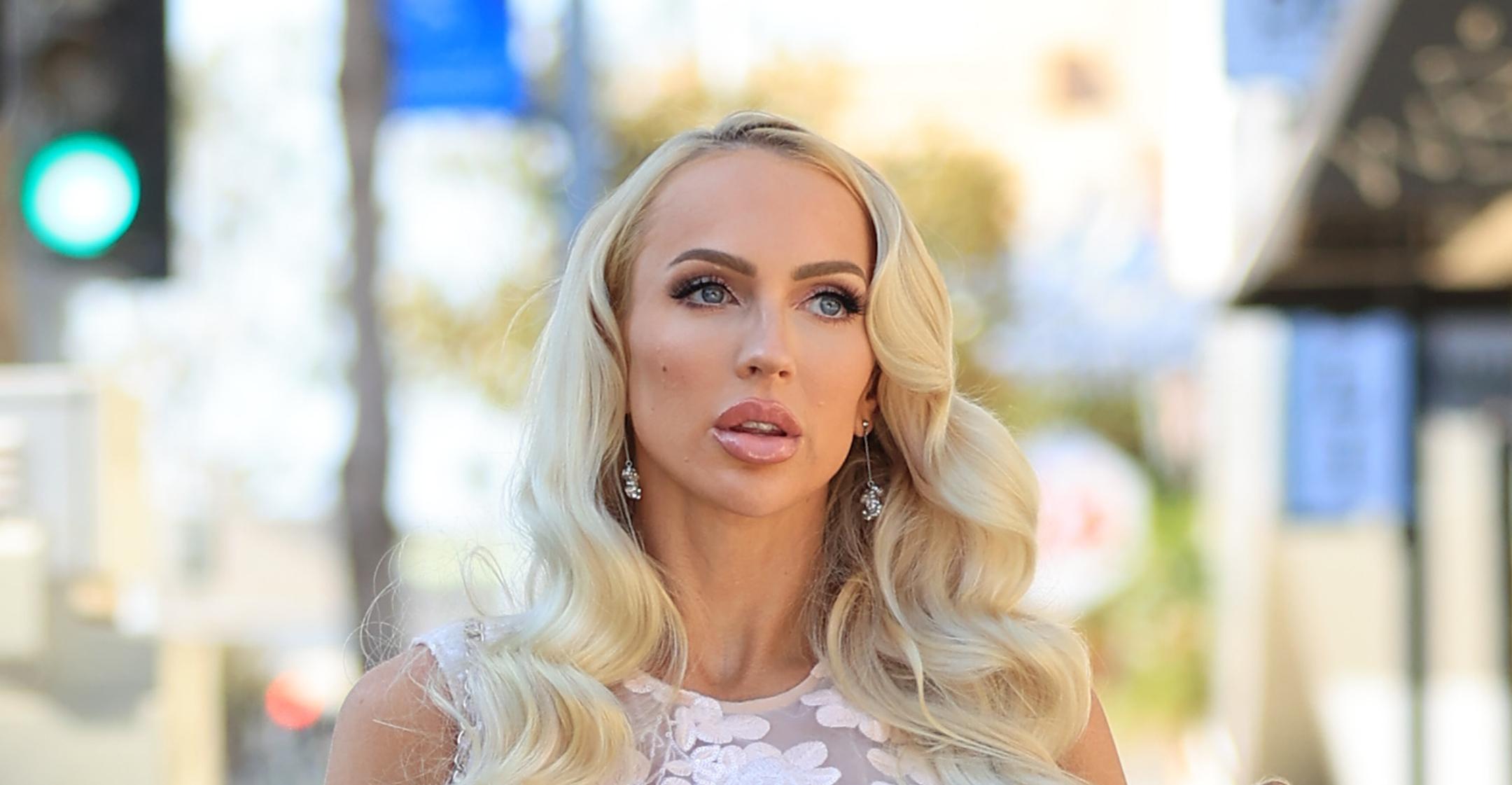 Get The Details On Reality Star & Realtor Christine Quinn's Upcoming Book, Which Will Be 'Part Memoir, Part Manifesto'
Just two days before Christine Quinn revealed that she secretly gave birth to son Christian Georges Dumontet in an emergency C-section on May 15, the reality star shared some more exciting news: she's writing a book!
Article continues below advertisement
"Hi loves. I have a big announcement that's dear to my heart and I wanted to share it with you all," she tweeted. "Something super exciting is coming and I've been holding it in forever. I can finally announce that it's official. I am writing a book!"
The Selling Sunset star revealed her work, which is titled How To Be a Boss Bitch, is "part memoir, part manifesto calling for women to stop apologizing for who they are, what they want and how they look."
Article continues below advertisement
Earlier this month, Quinn enjoyed a fabulous baby shower, but that she's eager to start filming her hit Netflix show again.
"I am looking forward to sharing all my boss moves, my new journey as a mom, and showcasing my haute couture on camera, obviously," she told the magazine.
Article continues below advertisement
Last week, the realtor associate was seen walking around Los Angeles solo while the cameras rolled.
A big storyline on the series revolves around her tense relationship with colleague Chrishell Stause, but the new mom insisted she's not worried about filming alongside her.
"We don't really talk that much. We're, as she would say, we coexist. We coexist in the office," she explained to E! News. "But I have amazing new friends, new cast members on the show, so I'm excited to work with them and film with them."
Article continues below advertisement
The women's dynamic is so prominent in Selling Sunset that the duo was nominated at the 2021 MTV TV & Movie Awards: Unscripted for Best Fight — though they lost to sisters Kim and Kourtney Kardashian's physical scuffle.
But the nomination wasn't something Quinn was embarrassed about, as she captioned a photo on Instagram, "I am so thankful to be nominated for an award, and presenting at the MTV golden 🍿 awards show."
Stause echoed that sentiment. "It's an honor I never expected," she told E! of the award category. "I can truly say that. But I'm honored, I think it's fun."