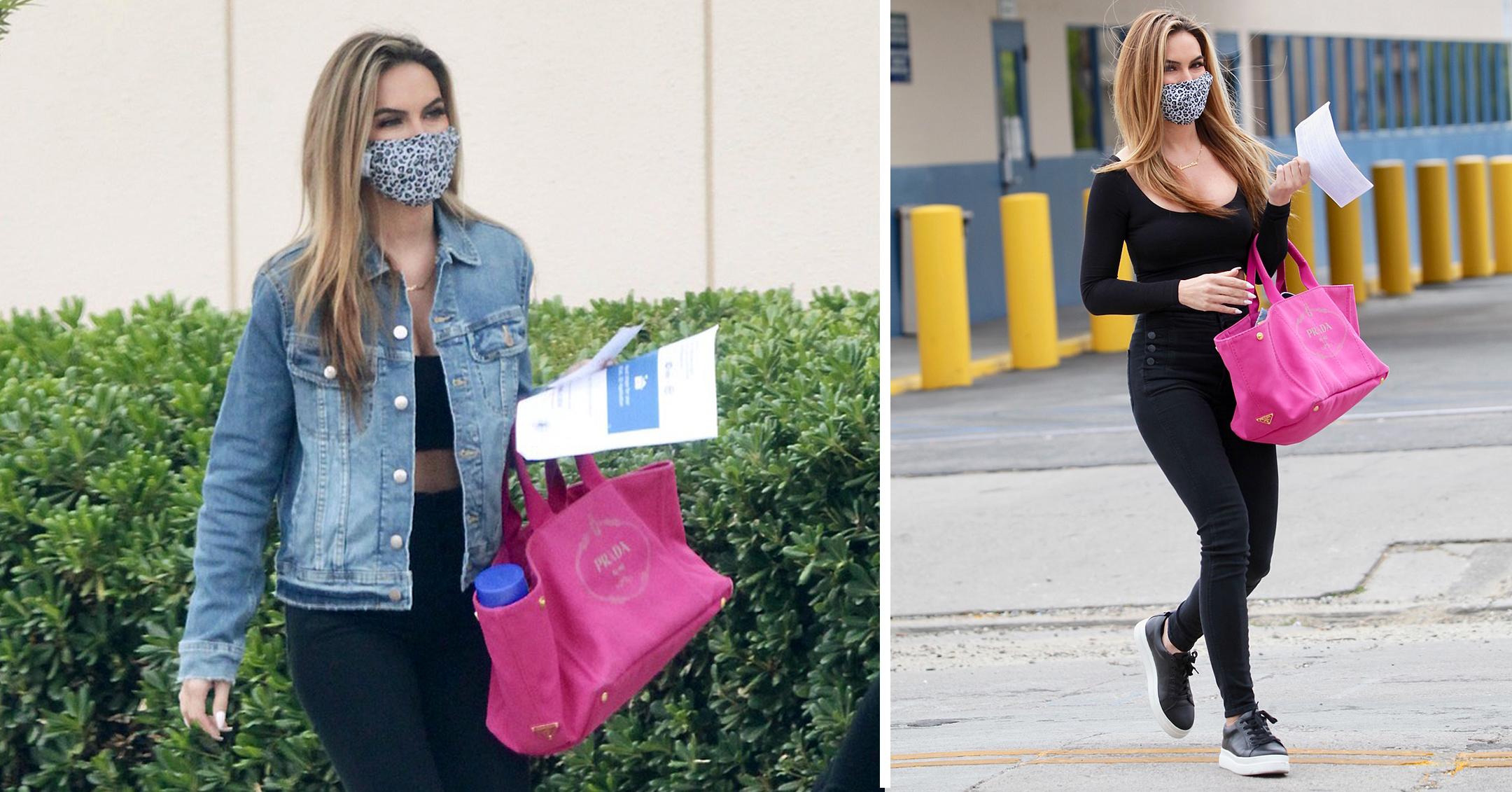 'Selling Sunset' Star Chrishell Stause Spruces Up Her Outfit With A Bright Pink Bag — See Photos
A pop of color! Selling Sunset star Chrishell Stause looked super casual, as she was spotted at the California Department of Motor Vehicles office in Hollywood, Calif., on Thursday, April 22.
Article continues below advertisement
However, the reality star made sure to stand out by bringing along her oversized hot pink Prada bag!
Scroll through the photos below to see Stause's outing.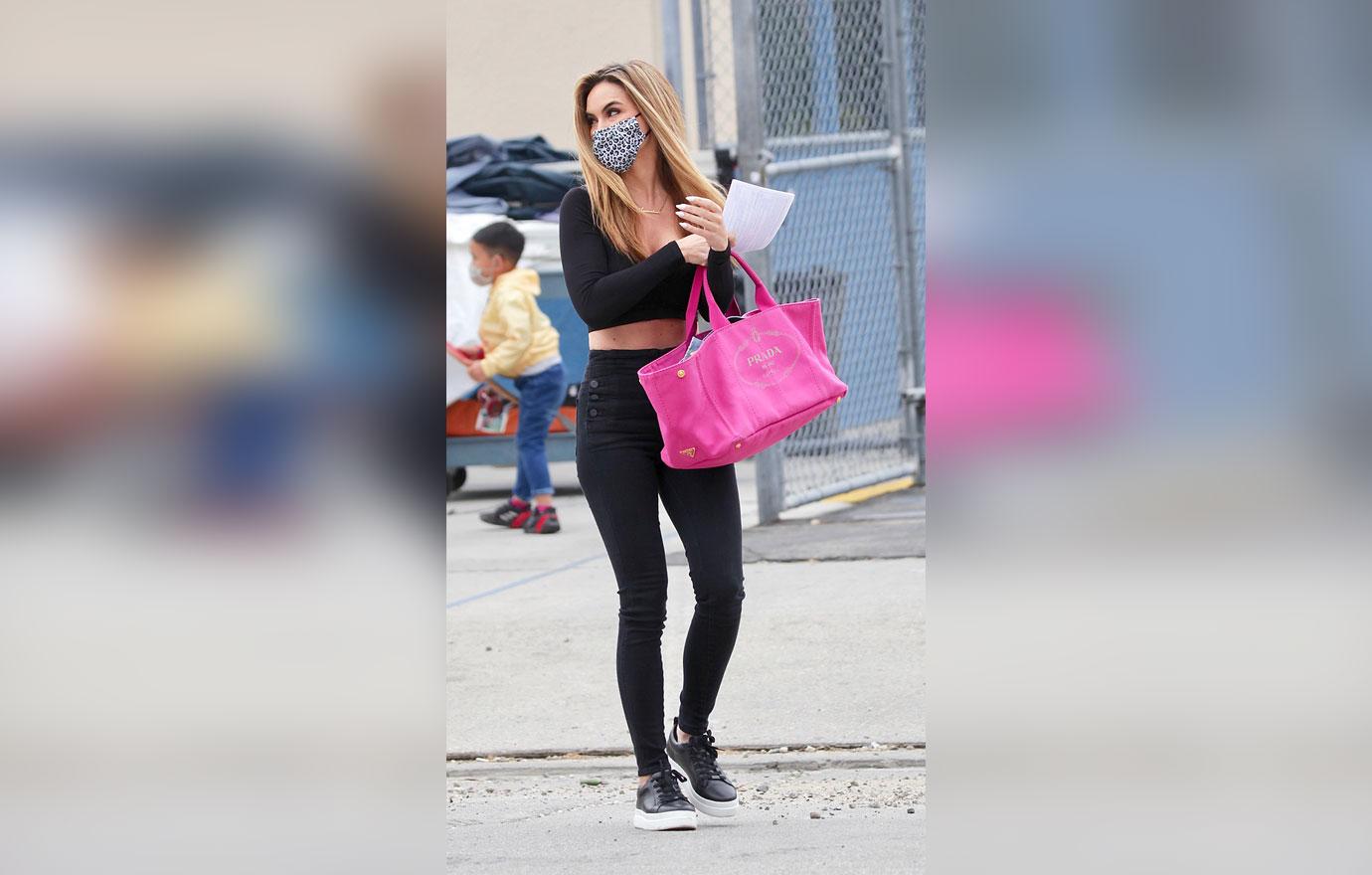 Article continues below advertisement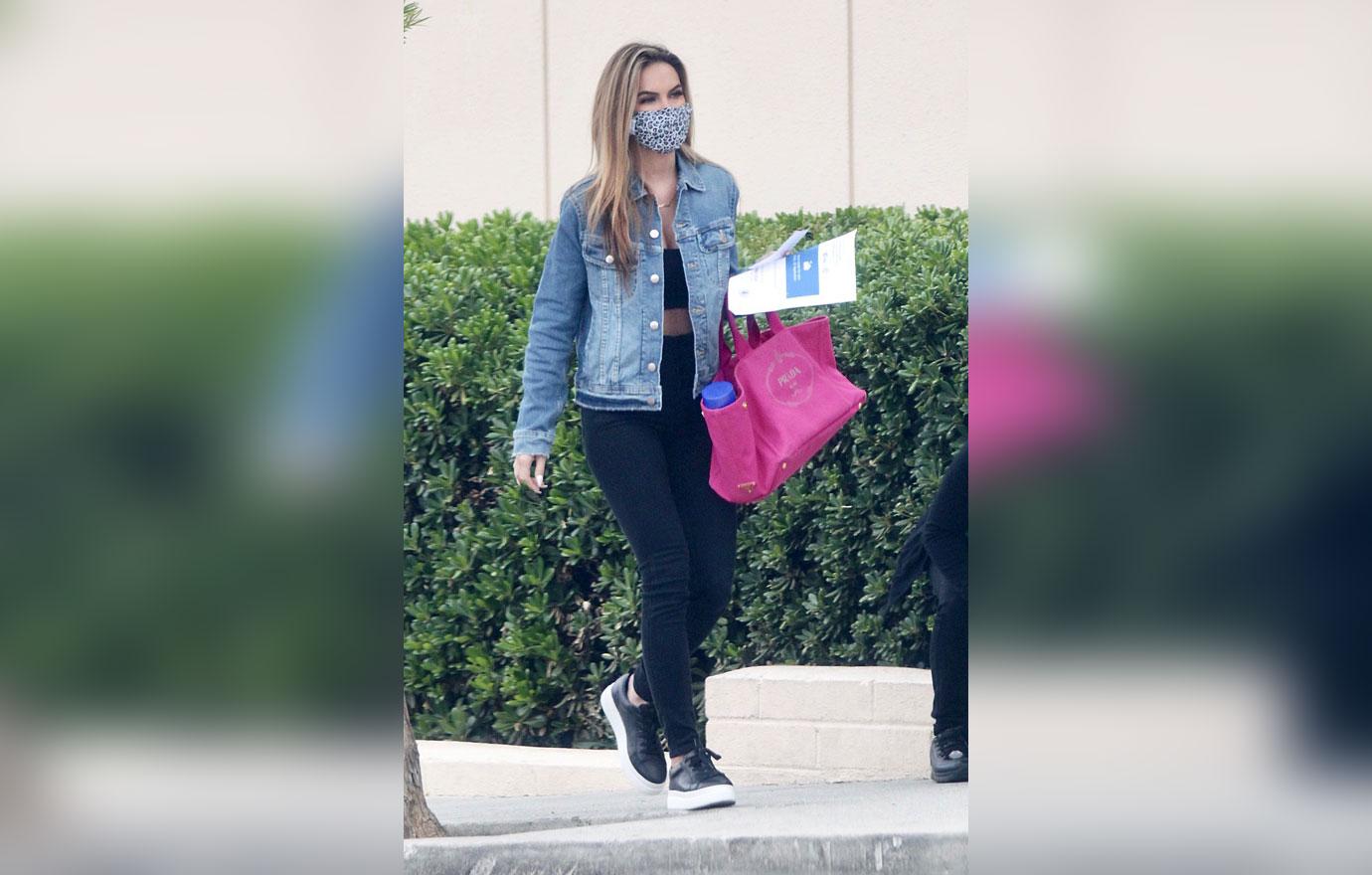 Mask up! Stause wore a patterned mask and even added a jean jacket to her ensemble.
The DWTS contestant had to stand in line at the DMV, which she joked about on social media. "Just did a sit down interview with Forbes which will come out next week and now I am sitting outside in line at the DMV. Stay humble folks!" she wrote on her Instagram Stories.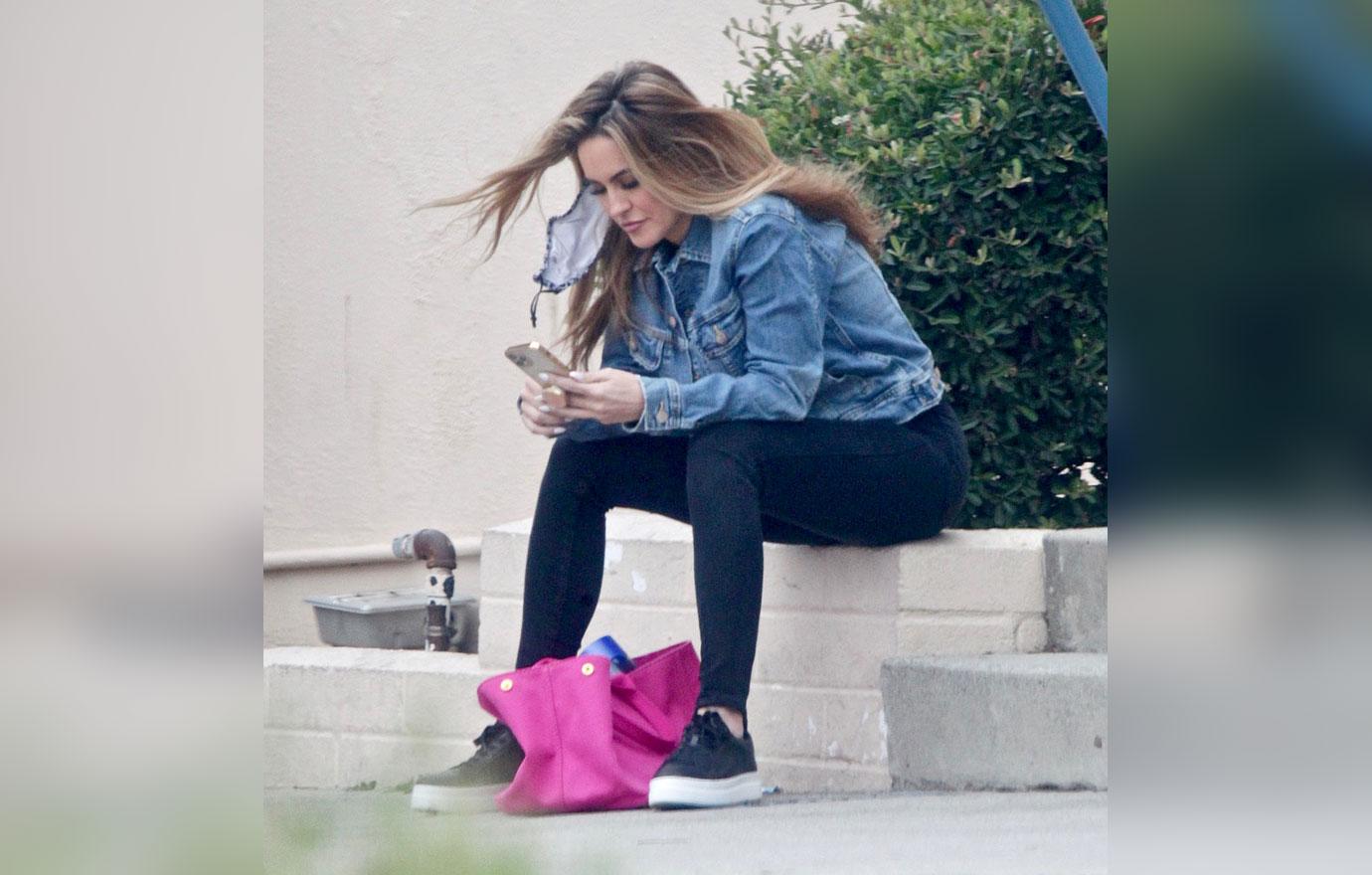 Stause — who made headlines when Justin Hartley suddenly filed for divorce in November 2019 — is getting ready to go back to work on season 4 of Selling Sunset.
"We're gearing up — we're excited about two more seasons, obviously," she revealed. "I think because of COVID protocols, it takes a lot longer to get everything in place, but we will start filming very shortly."
Article continues below advertisement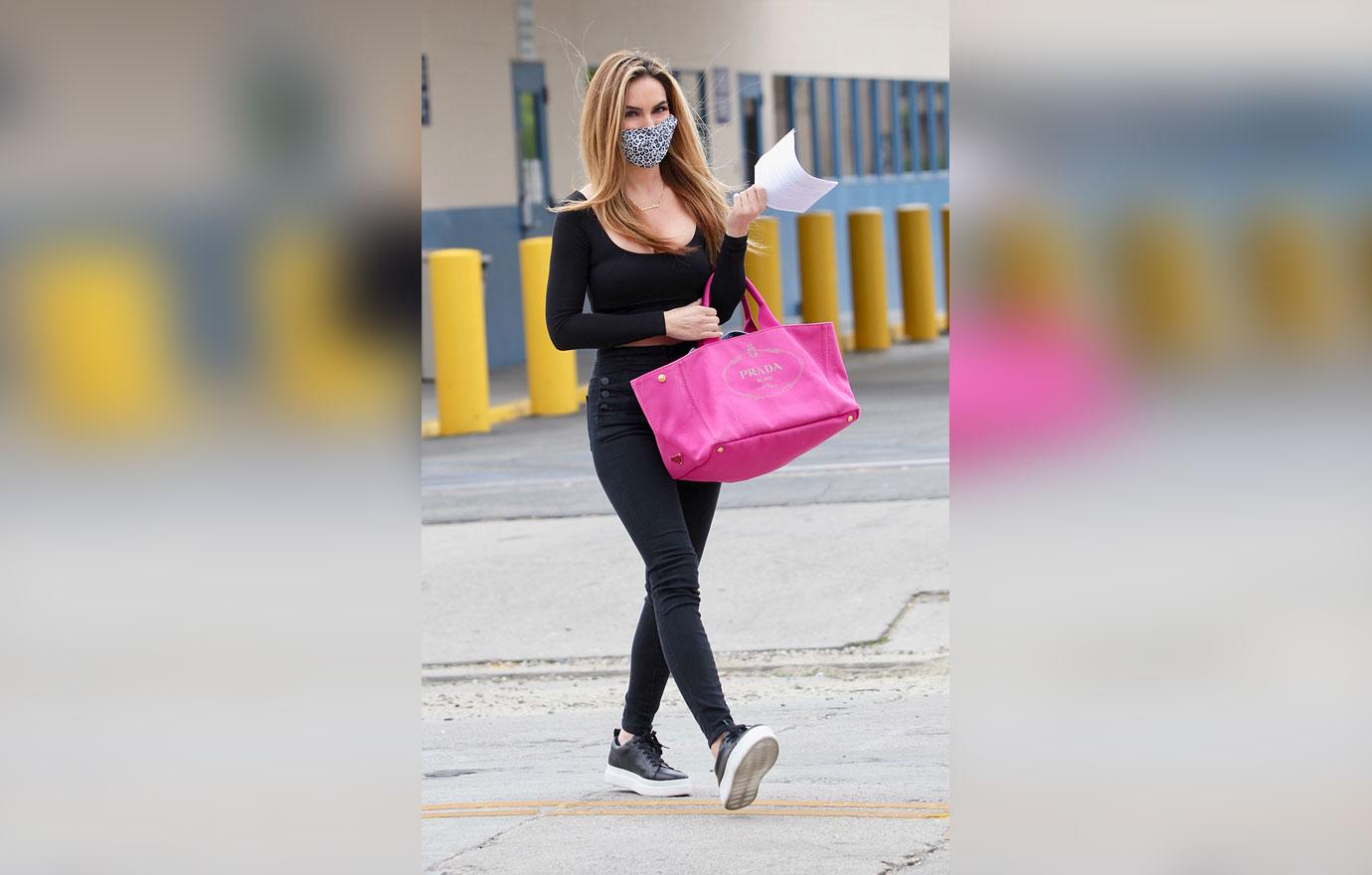 Even though the cameras aren't following her at the moment, Stause revealed that she's been killing it at her work!
"The real estate market is going crazy right now," the actress said. "So, I've actually been having my hands full with a couple of deals."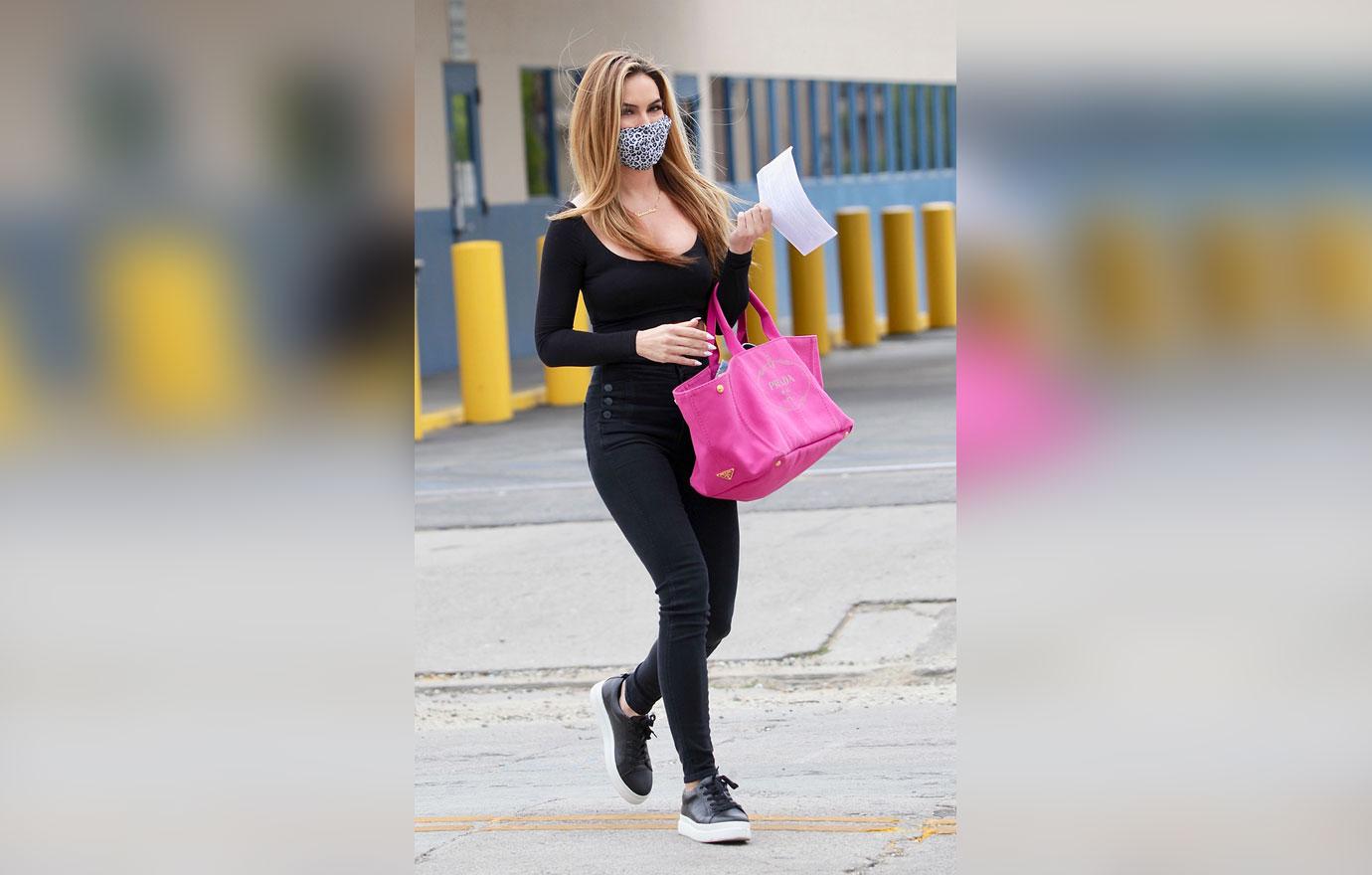 Stause, who recently split from her DWTS costar Keo Motsepe, is single and ready to mingle — but it doesn't sound like her costars will be setting her up anytime soon.
"I don't know how to do blind dates," she revealed. "I think the key in life is to keep an open mind, so I will always try no matter what happens — in business and relationships, everything — because I don't ever want to be close-minded. That being said, that's just not where my focus is right now, so I'm just going to keep focusing on my business and everything that's going so well and I'm so proud of. But I'm going to keep an open mind to whatever it may be in the future."