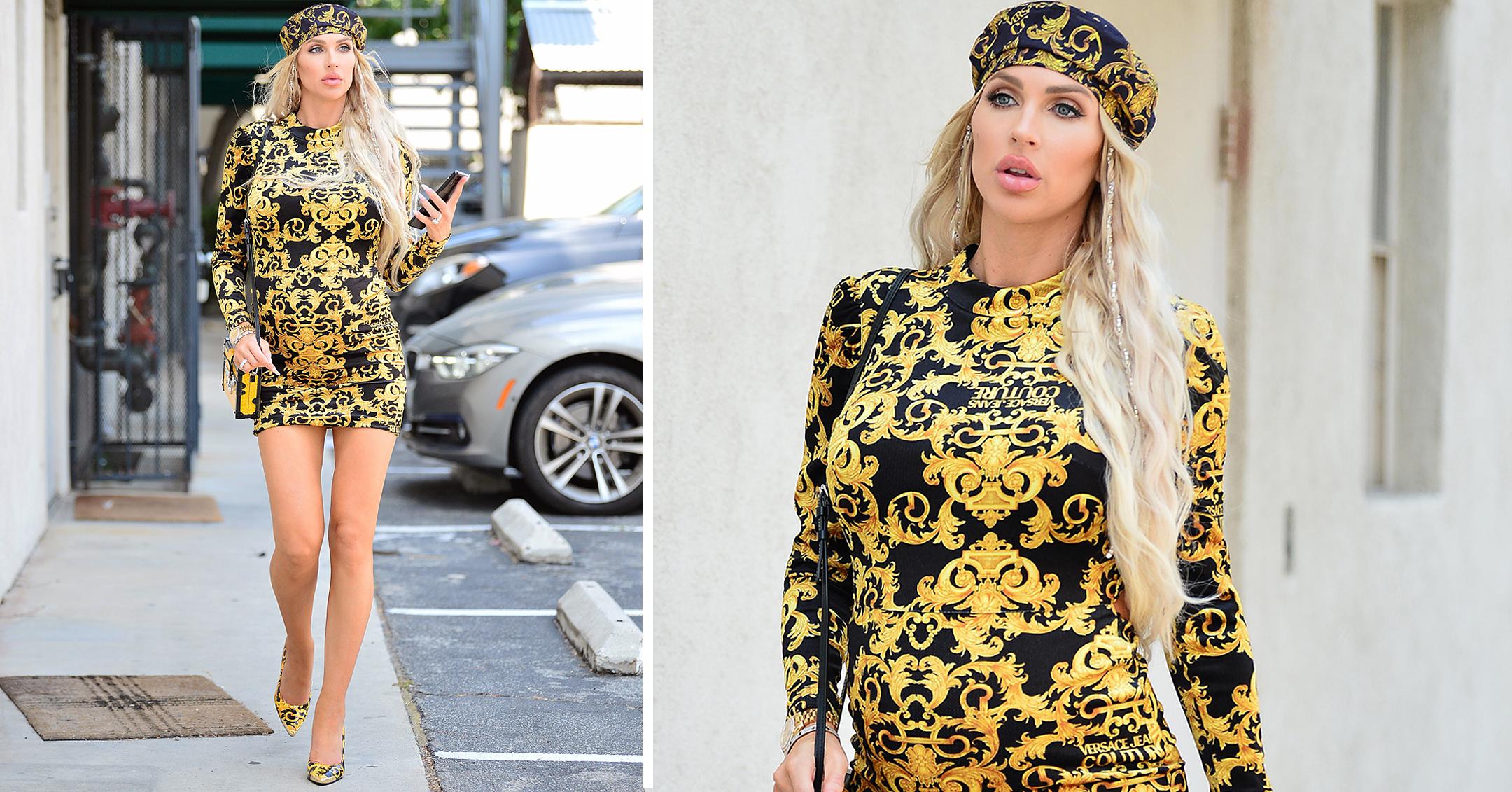 'Selling Sunset' Star Christine Quinn Dresses Up Her Bump In Vintage Versace — See Photos!
Bumpin' along! Christine Quinn, who is pregnant with baby No. 1, was dressed to the nines while out and about in California on May 12.
Article continues below advertisement
The blonde beauty looked like she was ready for her close-up as she arrived at the Ryan & Walter Beverly Hills store.
Scroll through the gallery below to see her gorgeous outfit!
Article continues below advertisement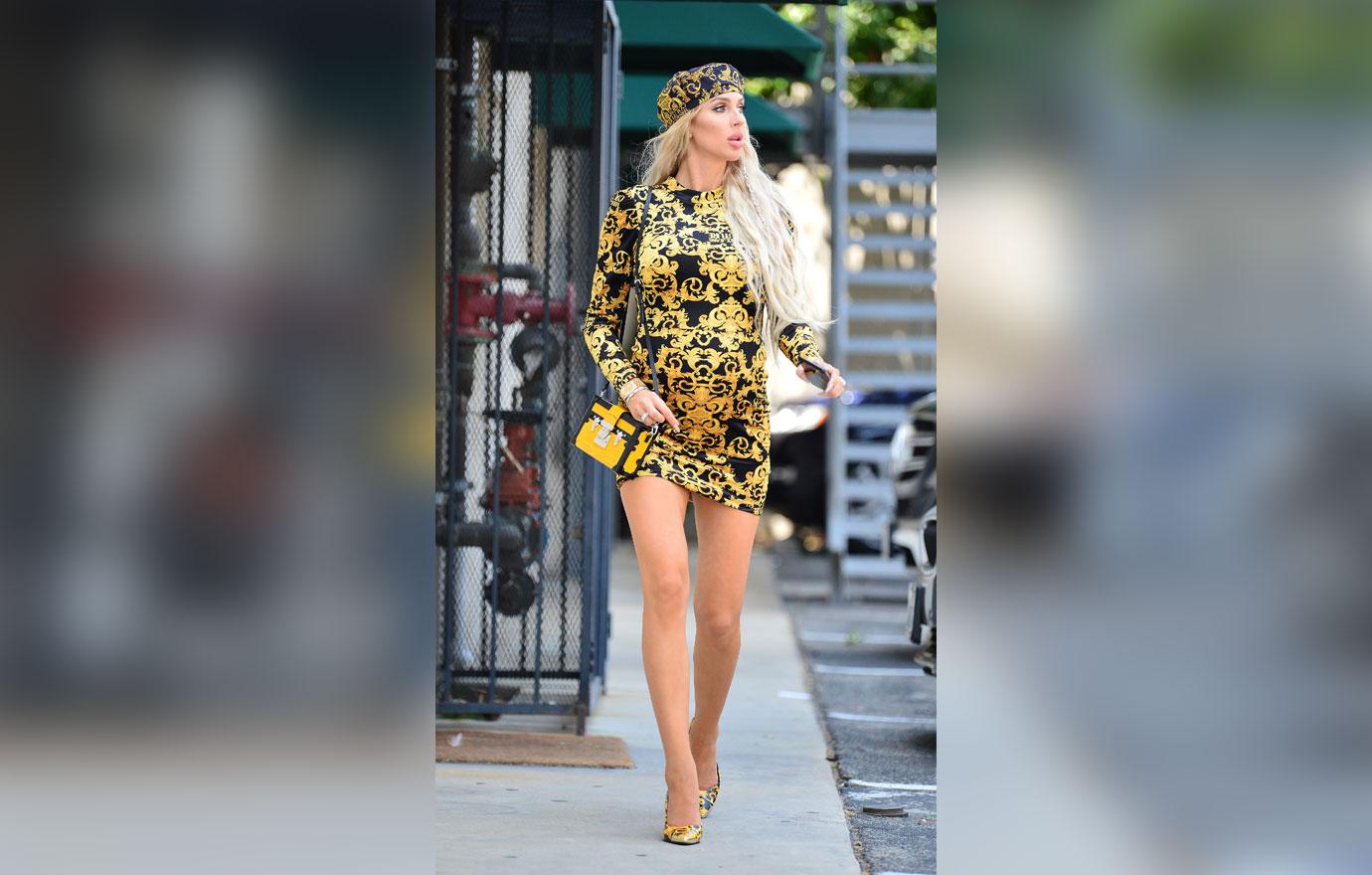 The Selling Sunset star, 31, matched her dress to her shoes and hat — and even sported a yellow and black purse.
Quinn and her husband, Christian Richard, are excited to expand their brood.
"We had been talking about it since we got together, we've been talking about having kids. He was like, 'I have a birthday coming up and I don't have kids and I don't have a family.' And I felt like the timing was just right. So we were talking about it and I was thinking about it for a while and I was just really, really blessed that it happened pretty quickly," she revealed.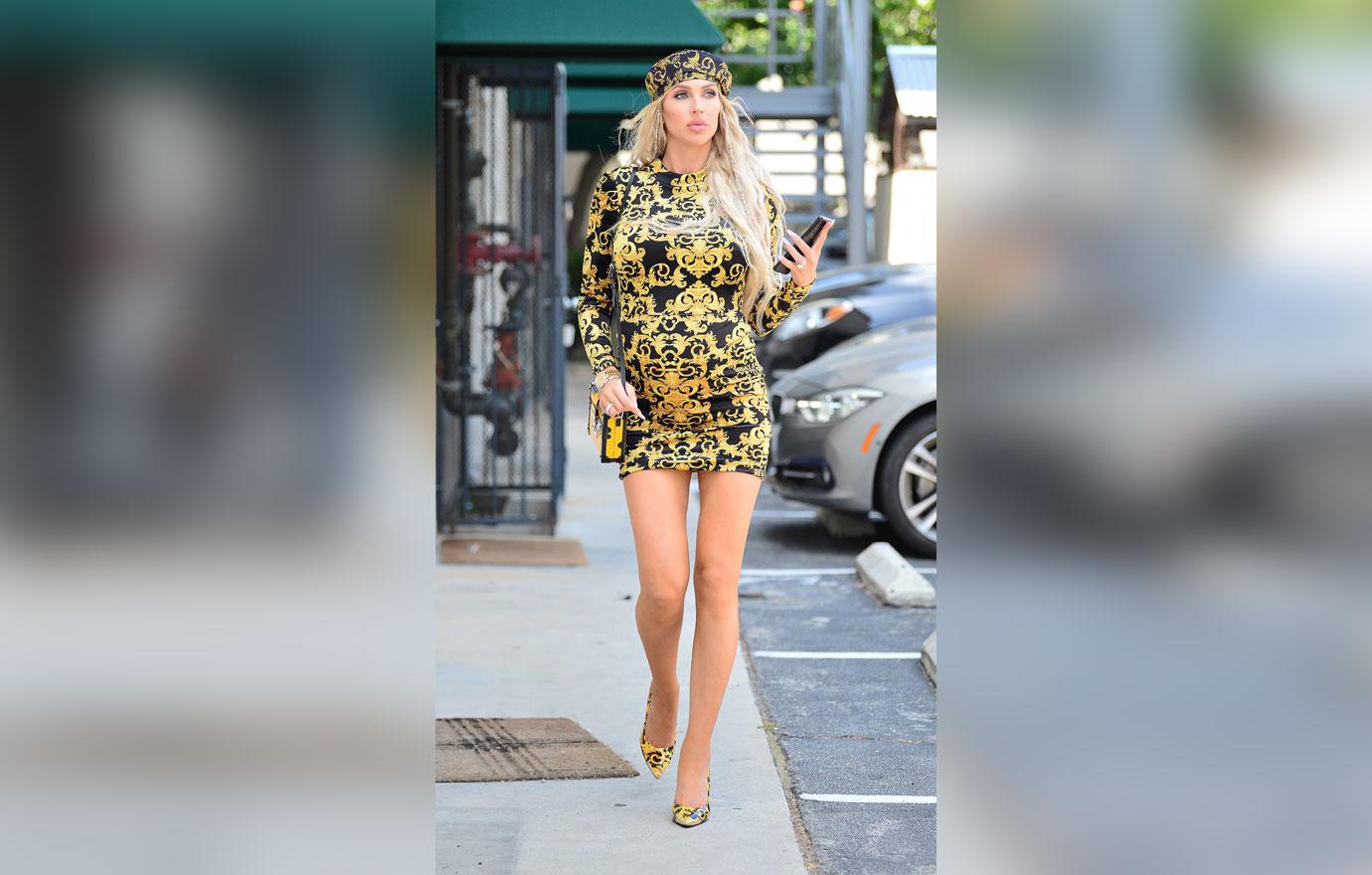 Quinn also held her phone in her hand while she walked along the sidewalk.
"My day-to-day style has changed because I'm to the point now, over the past three weeks, I'd say that I can't wear two-piece separate," she said of her outfits. "I'm wearing a lot of dresses because dresses have stretch and they're great for me, it fits my boobs, which are getting much bigger — thank God — and my belly. So for me, my wardrobe has changed a lot because I'm wearing a lot more dresses now, because those are pretty much the only things I can fit in."
Article continues below advertisement
The reality star loves to throw a bash. So much so, she posted photos from her baby shower, which was jungle-themed.
"The most incredible party for the most incredible 👶🏼 on the way with the most incredible man in the world ❤️Swipe up in my story for all the party details! 🎉," she wrote on Instagram.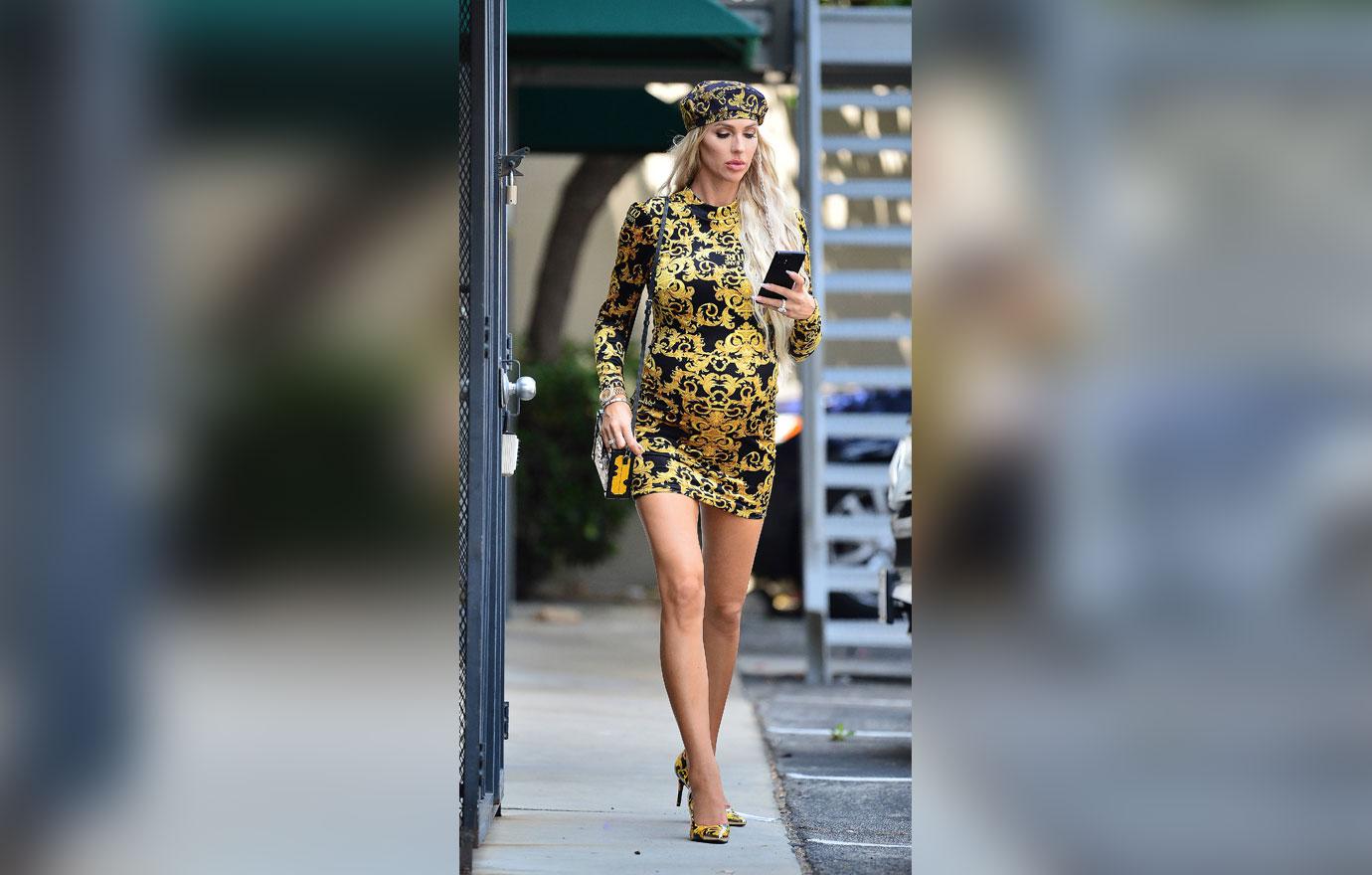 Who are you talking to, girl? The real estate agent has been enjoying seeing her body change.
"This mommy is 37 1/2 weeks today! 👶🏼 outfit by @whitefoxboutique 🔥," she captioned a photo of herself in a crop top and skirt.
"I think it's one of the most incredible things that we can experience as women, but also one of the most difficult things on a woman's body," Quinn said of giving birth. "As long as I have a happy, healthy baby, I'm really not worried about what my body's looking like, because it's a miracle at the end of the day."