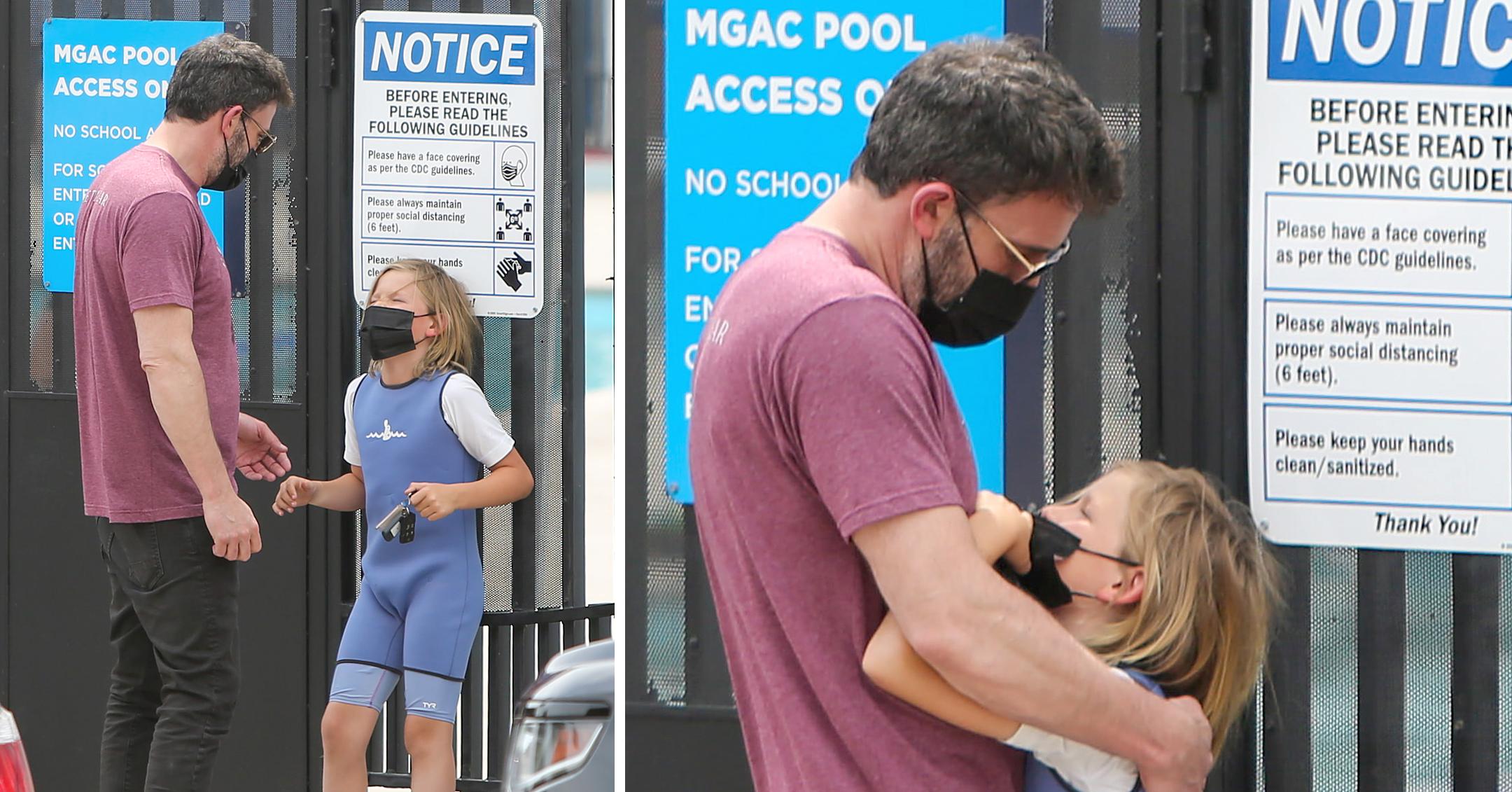 An Adorable Moment! Ben Affleck & Son Samuel Embrace At His Swim Class — See Photos
Thank goodness this moment was caught on camera! Ben Affleck and his son, Samuel, were spotted embracing one another in Los Angeles, Calif.
Article continues below advertisement
The Hollywood star couldn't help but give his tot a hug while he was at swim practice.
Scroll through the gallery below to see the adorable gesture!
Article continues below advertisement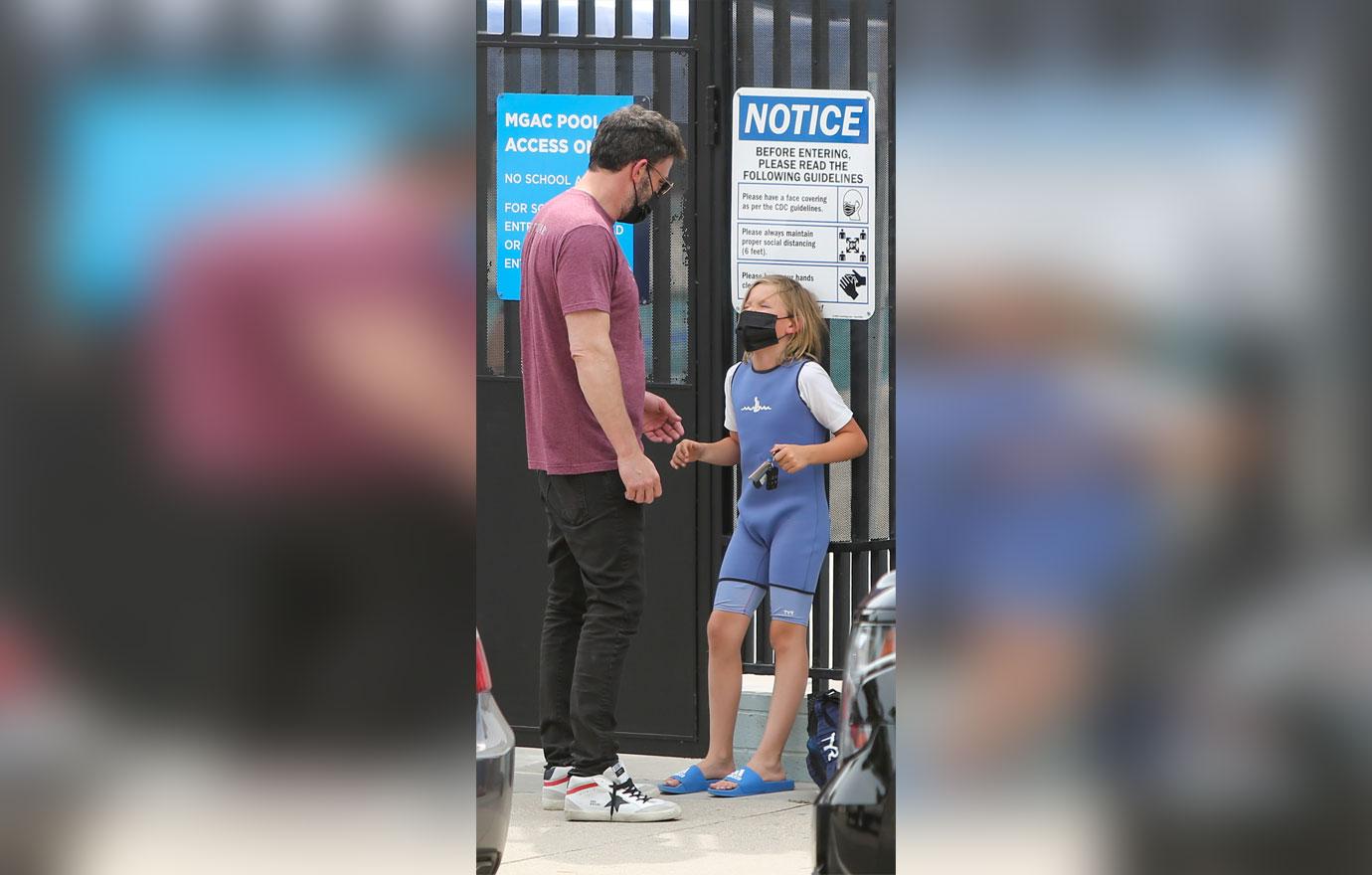 Affleck sported a maroon T-shirt with black pants as he spoke with his son — who wore a wetsuit and blue slide-on sandals — outside of his son's class.
The actor — who shares daughters Seraphina and Violet with ex Jennifer Garner — always speaks highly of his kiddos.
"My life right now is focused on, for sure, being a dad, and that's the most important thing to me," he said in 2020. "I'm also having a really exciting time professionally [with] a run of movies that are really making me love acting again."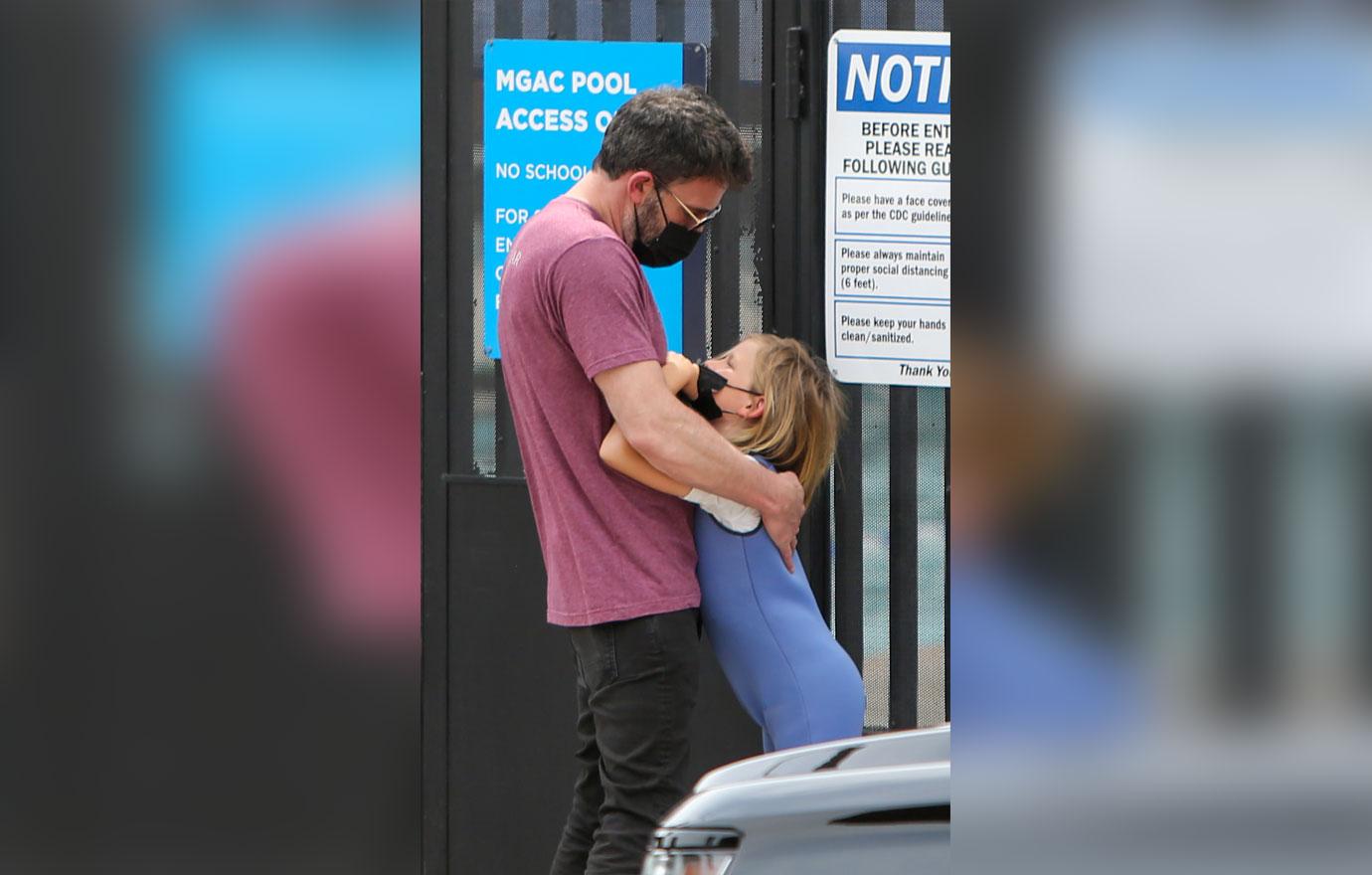 Don't go, dad!
Affleck — who has struggled with his sobriety for years — is open with his three children about the obstacles he has faced.
"I've talked to my kids pretty honestly about tough times," the Oscar winner shared. "I try to be honest with them and say the most important thing is to be open and honest about how you're feeling and when you're not feeling good, to say this is difficult for me and to reach out to their parent and teachers."
Article continues below advertisement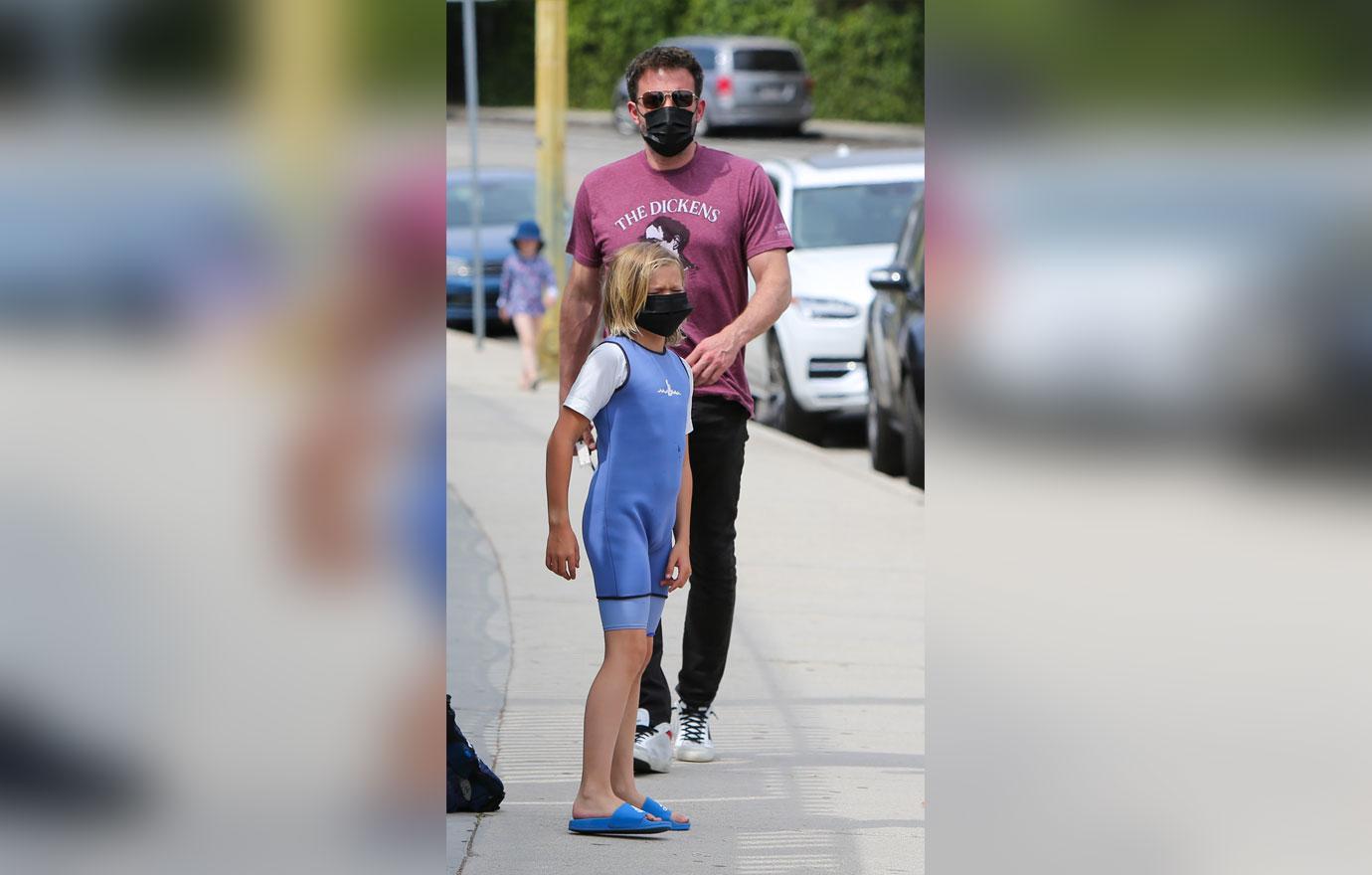 "It's trial and error," Affleck said of his parenting skills. "You have to be able to forgive yourself as parents and say I'm not always going to do this perfectly. I'm going to do my best. I'm going to try my hardest. Sometimes I'm going to say and do the wrong thing but, like I said, kids are okay with that. If you're honest and love them."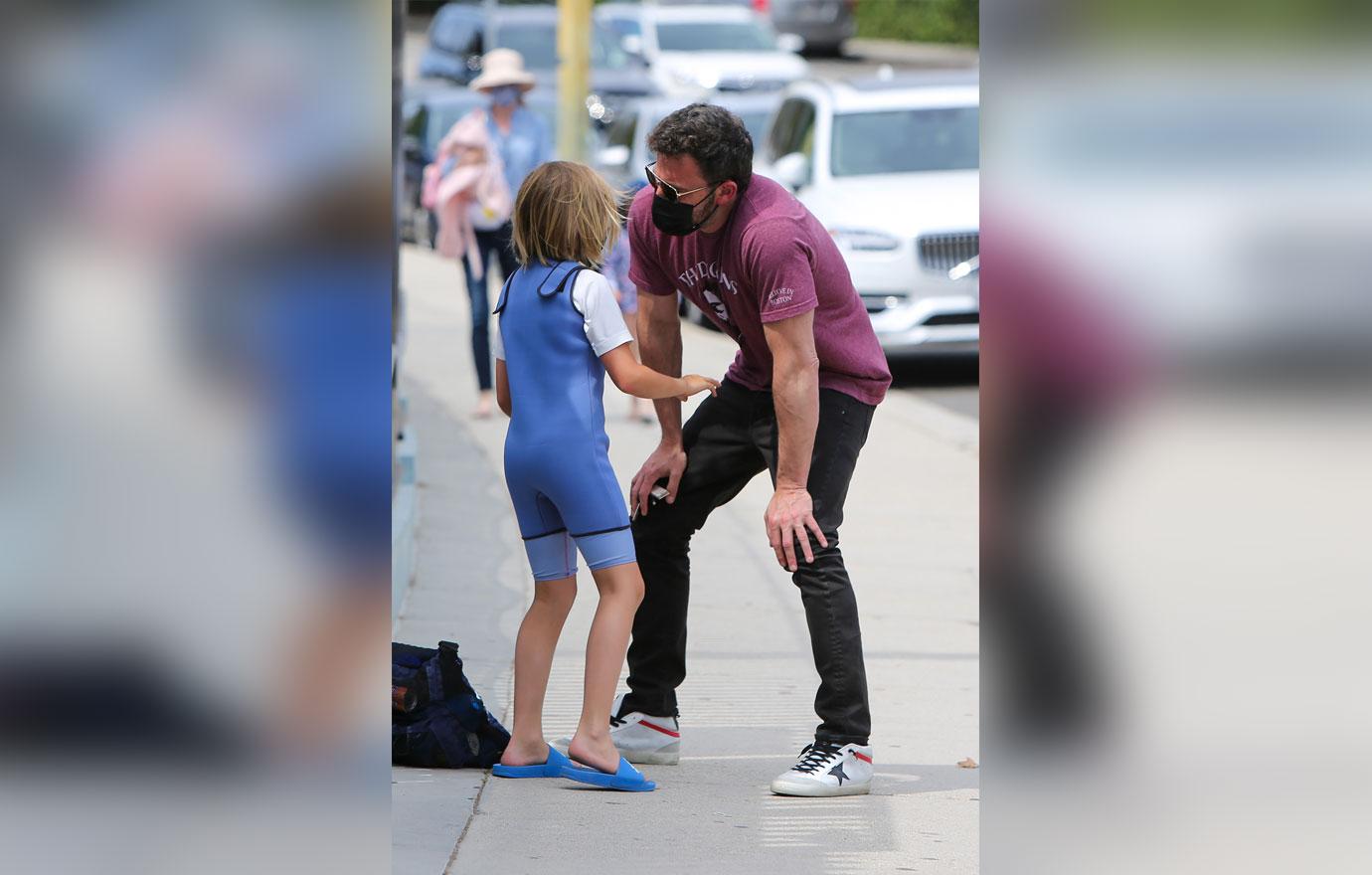 On his level! Affleck was able enjoy some time with his son not be bombarded by fans since he was wearing a face mask and sunglasses.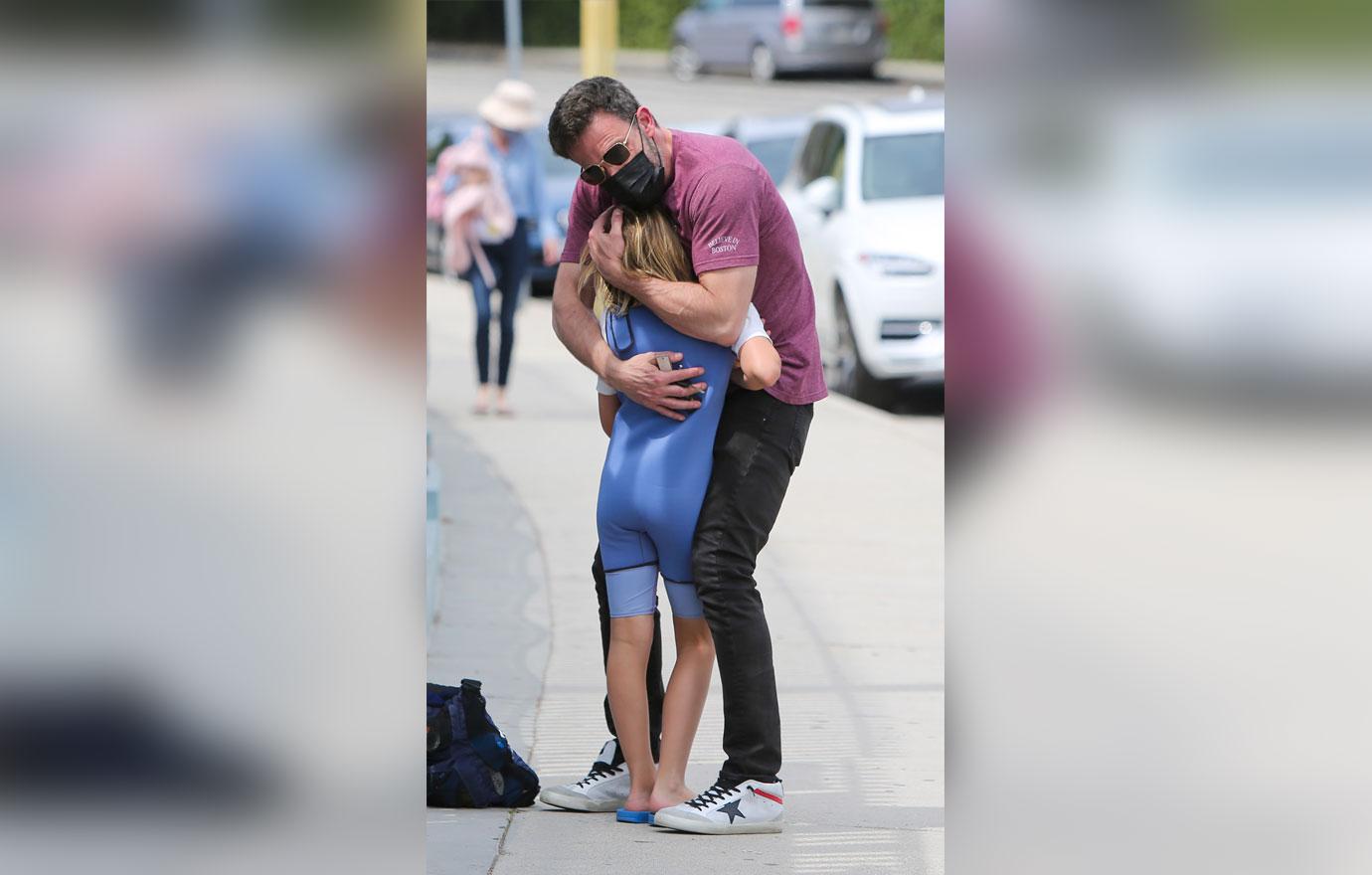 Recently, Affleck has made headlines after he joined Jennifer Lopez for dinner with her two kids, Emme and Max.
"Ben and her kids seemed comfortable together," an insider told PEOPLE. "The kids kept chatting with Ben. Ben seemed great. He was smiling and laughing. They ordered a lot of food to share. Ben had a Diet Coke."
Only time will tell what happens next!