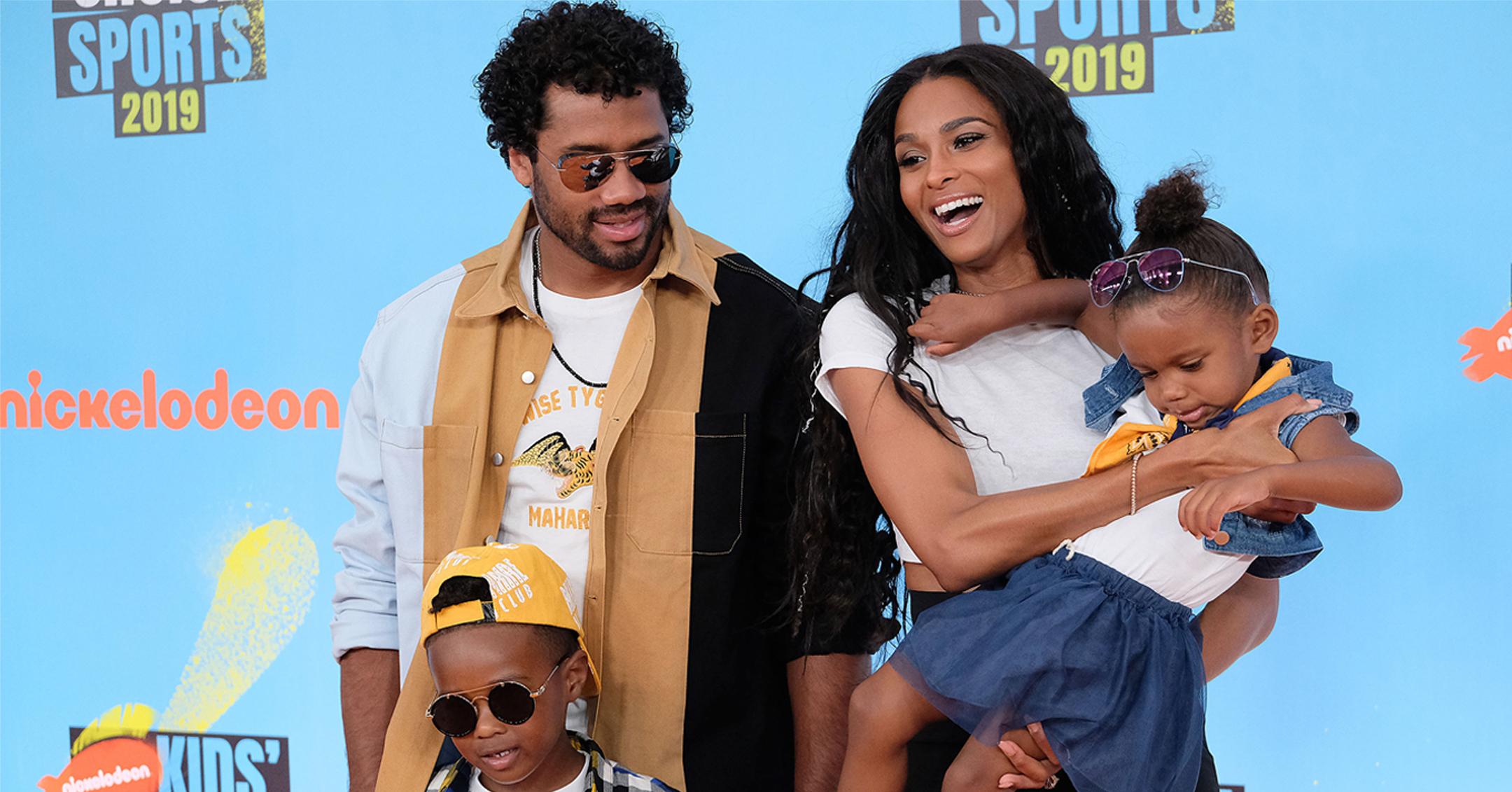 Ciara & Russell Wilson Explain How Their Joint Ventures Help Them Teach Their Kids About Values & Respect
NFL superstar Russell Wilson and wife Ciara love working together, which is why so far, they've launched a fashion house and a production company. While their joint ventures allow them to spend more time as a couple, they realized that they can also utilize their new businesses to teach their children: son Win, 11 months, daughter Sienna, 4, and son Future Zahir, 7, who's father is Ciara's ex Future.
Article continues below advertisement
"I think about it all from a family legacy point. We hope we can do our best and leave a good legacy behind for our children, our children's children, if I could say so," the singer told PEOPLE of their projects. "But it all definitely started from ... we both had a common interest in everything that we're doing."
Article continues below advertisement
In particular, Wilson wants his off-field ventures to teach his kids about respect and patience.
"Hopefully I can always demonstrate that and show that to them and how much those things will take you a long way," he said, adding that he wants to watch his children "grow mentally, physically, emotionally and spiritually."
The duo recently teamed up with All Good diapers for a campaign that aims to donate 10 million diapers to underprivileged families. The initiative spurred the "Goodies" singer to talk to the tots about their blessed life.
Article continues below advertisement
"We hope that when it's all said and done, that our kids will really ... truly see value in life, and have respect for the things that they also get in life," she noted. "It's always good to see how they're excited to give."
Article continues below advertisement
"I hope that throughout their journey in life, and as they continue to get older, that they always feel like home is a safe place and that we can talk about everything that we need to talk about," she added.
The mom-of-three also likes the kids to have hands-on experience whenever they can.
"There's a simple thing that we do: If they get a new toy, we're kind of taking the approach of, 'Let's give some toys back.' They've been really blessed, even with clothing and shoes. It's so cute when they're like, 'We're putting our toys together to give away,'" she shared. "When they talk like that, it's the sweetest thing. We believe that it's crucial to instill those morals early for them because we do realize that we're really blessed."