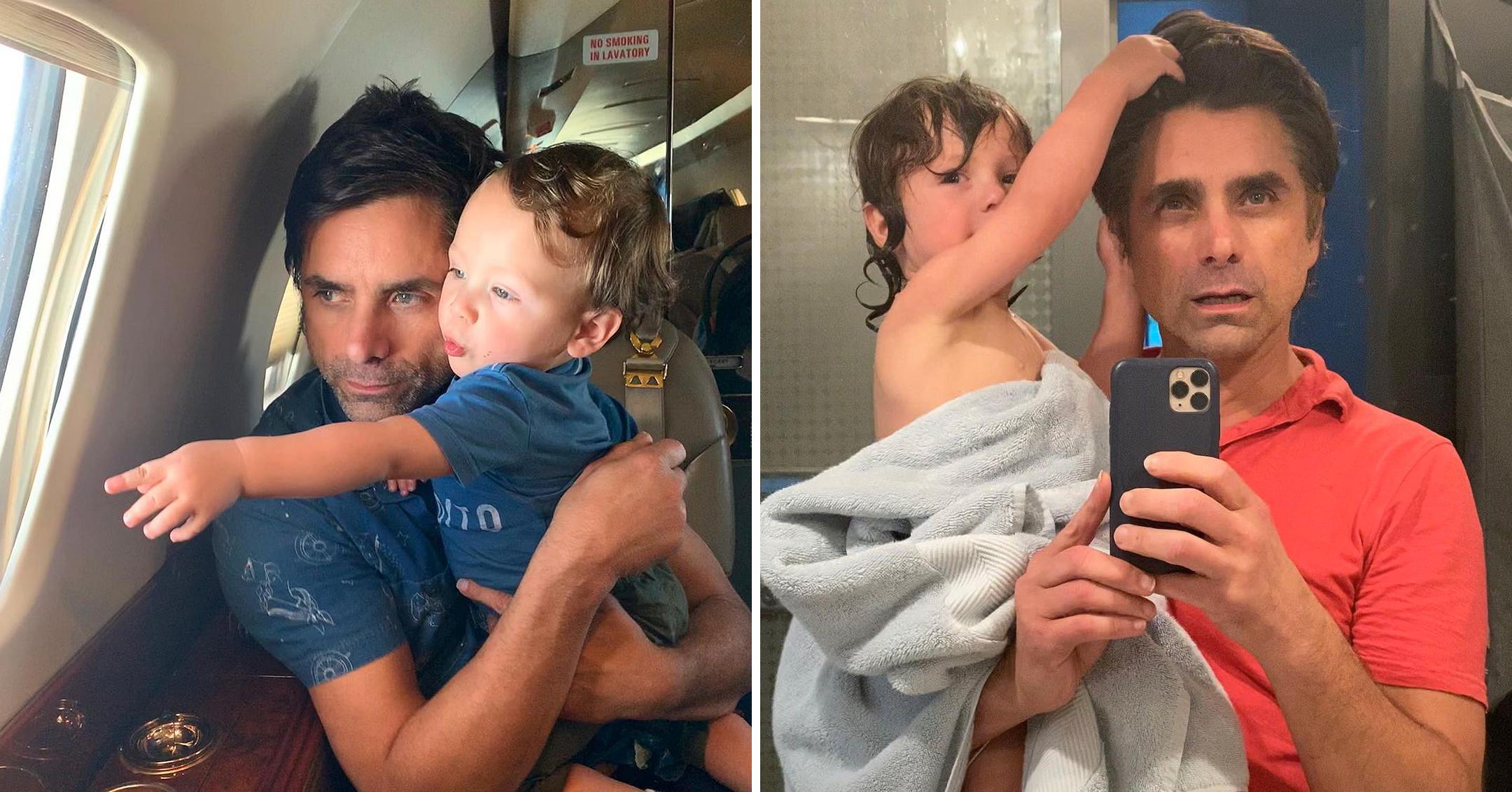 John Stamos Reflects On How Past Mistakes Led To Him Becoming A Father, A Role He Calls 'Really Special'
John Stamos didn't become a father until later in life, but he insisted that everything has worked out in the way it was meant to be.
"I know who I am certainly by 57 now," he noted on E! News' Daily Pop. "It's been close to six years in June that I sobered up. I never could have been a father during some of the more — some of it was really fun and some of it got to be very unhealthy."
Article continues below advertisement
In 2015, the Full House star was charged with a DUI — an incident he called "horrific," admitting it's something he's super "embarrassed" about.
"I could have hurt somebody, it was really stupid and ignorant of me," he stated to PEOPLE at the time. "And I hated myself for that. It was a bad, bad thing. So I said to myself, I have to stop this up and down, up and down, I have to."
"I walked in those doors, I said, 'Tell me what to do,'" he recalled of receiving his sentence. "I'll do anything I can – and if it doesn't work after the time, then it didn't work, but I'm going to apply myself a hundred percent to it. Which I haven't over the years."
Article continues below advertisement
After cleaning up his act and completing a 30-day treatment program, things fell into place for the actor: in 2016, he met model Caitlin McHugh, and two years later, they tied the knot. The monumental occasion was followed by the arrival of their son, Billy, who's now 3.
Nowadays, the Big Shot lead is enjoying his new family-focused lifestyle, even though it may involve early mornings, sleepless nights and a few pranks, as Stamos, who's a "jumpy guy" revealed that his tot loves to pop out and "scare" him.
"Being a parent is about sacrifice," he explained. "You don't get rewarded for it. You don't get a trophy or a ring, but what you do get is, you get a child who is more loving, more kind and a smarter version of you, and I think that's really special."