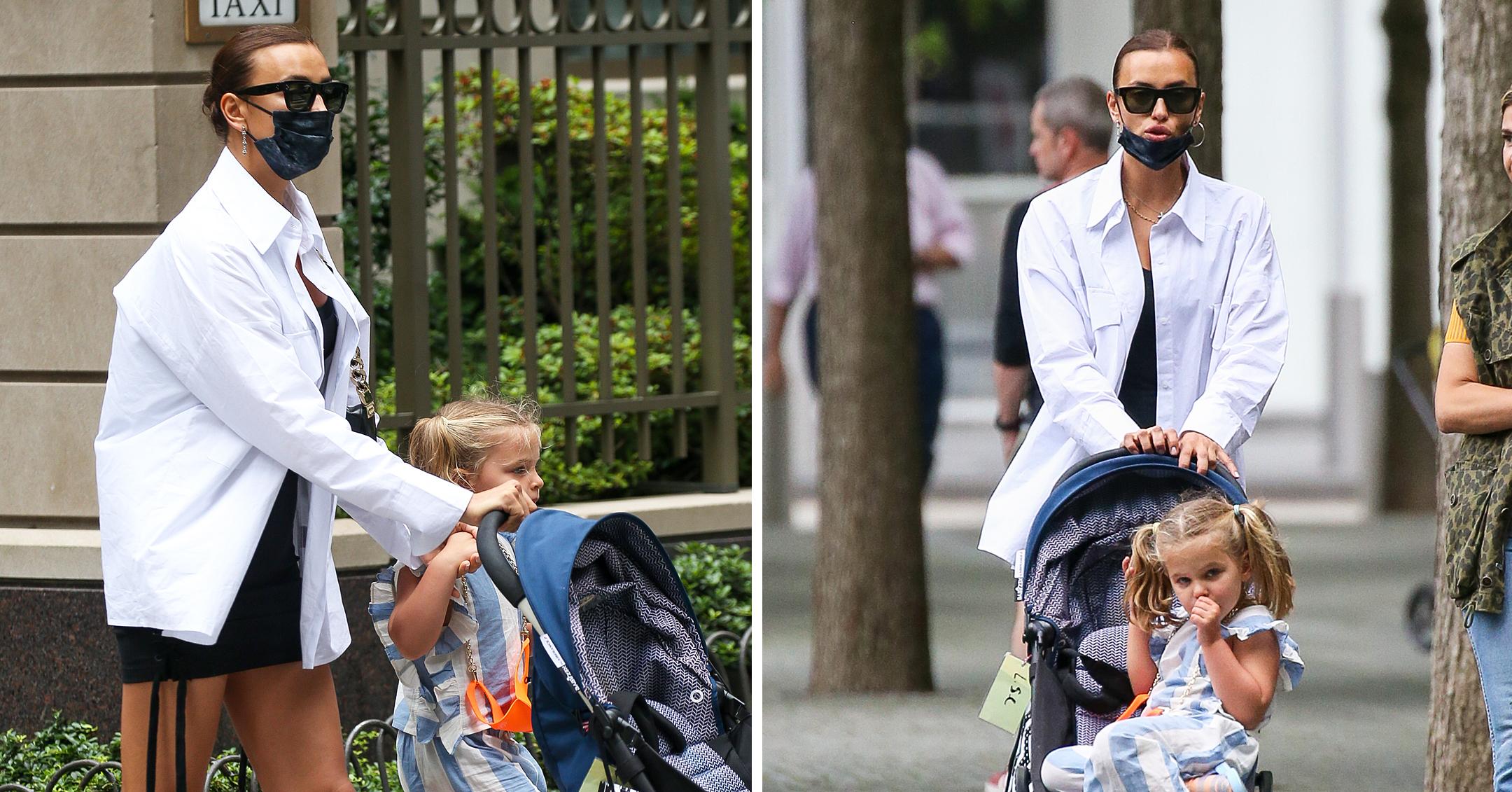 A Hollywood Star! Irina Shayk's Daughter Lea Hams It Up For The Camera During NYC Outing — Pics
She's taking after her mama! Irina Shayk's daughter, Lea, looked like she loved putting on a show while out in New York City on June 22.
Article continues below advertisement
Scroll through the photos below to see their outing!
Article continues below advertisement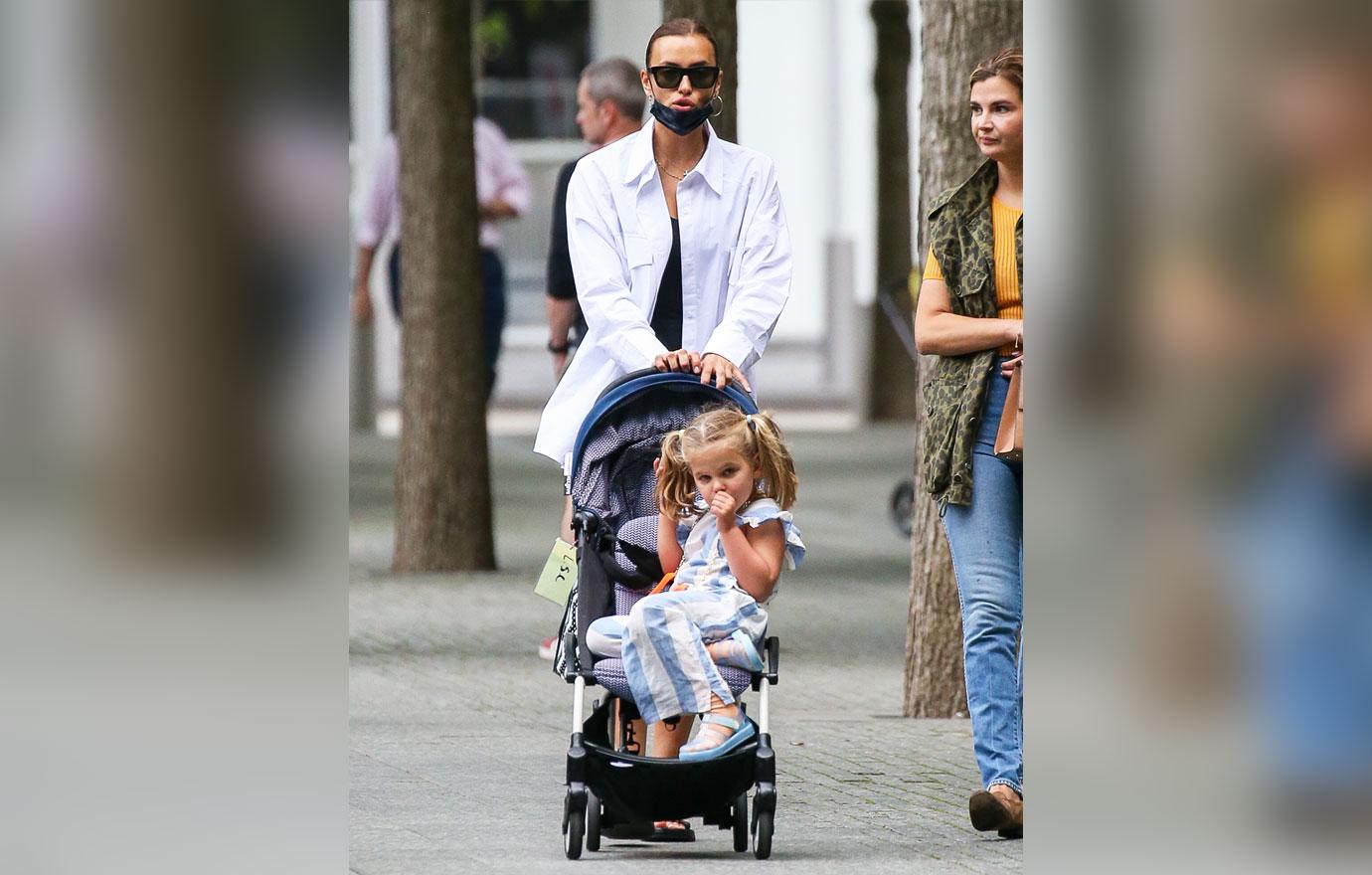 The model strutted her stuff in a white long-sleeve shirt and biker shorts, which she paired with open-toed sandals.
For her part, the little tot wore a blue and white striped jumpsuit and blue sandals.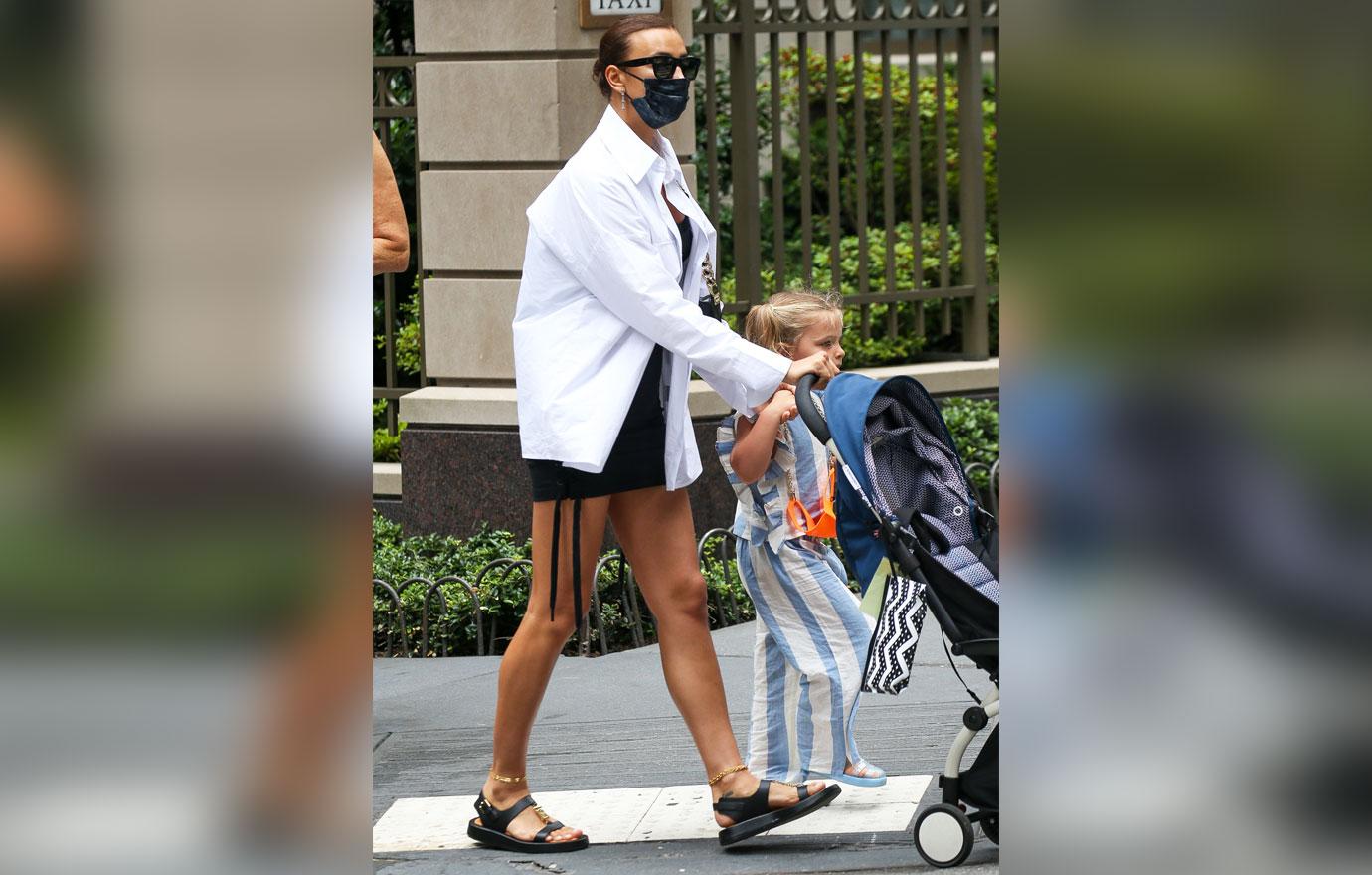 The two are frequently seen around the big city, as the brunette babe previously explained that she tries to spend as much time with her daughter as she can.
"Well, it's hard to find a balance between being a single mom and being a working woman and provider. Trust me, there are days I wake up and I'm like, 'Oh my god, I don't know what to do, I'm falling apart,'" she said.
Article continues below advertisement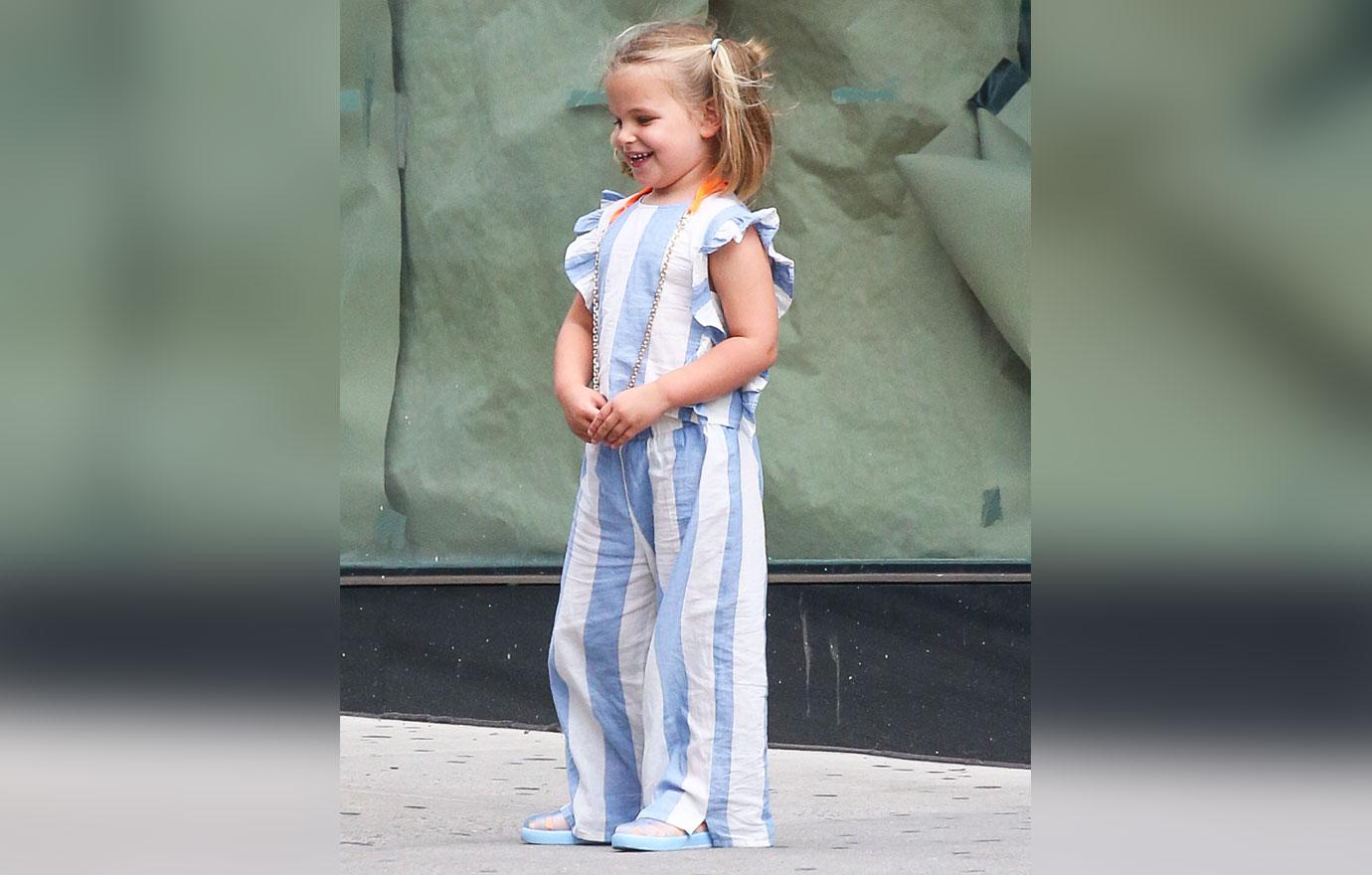 What a cutie! Bradley Cooper's daughter looked like she was ready for her close-up. Only time will tell if she wants to go into showbiz.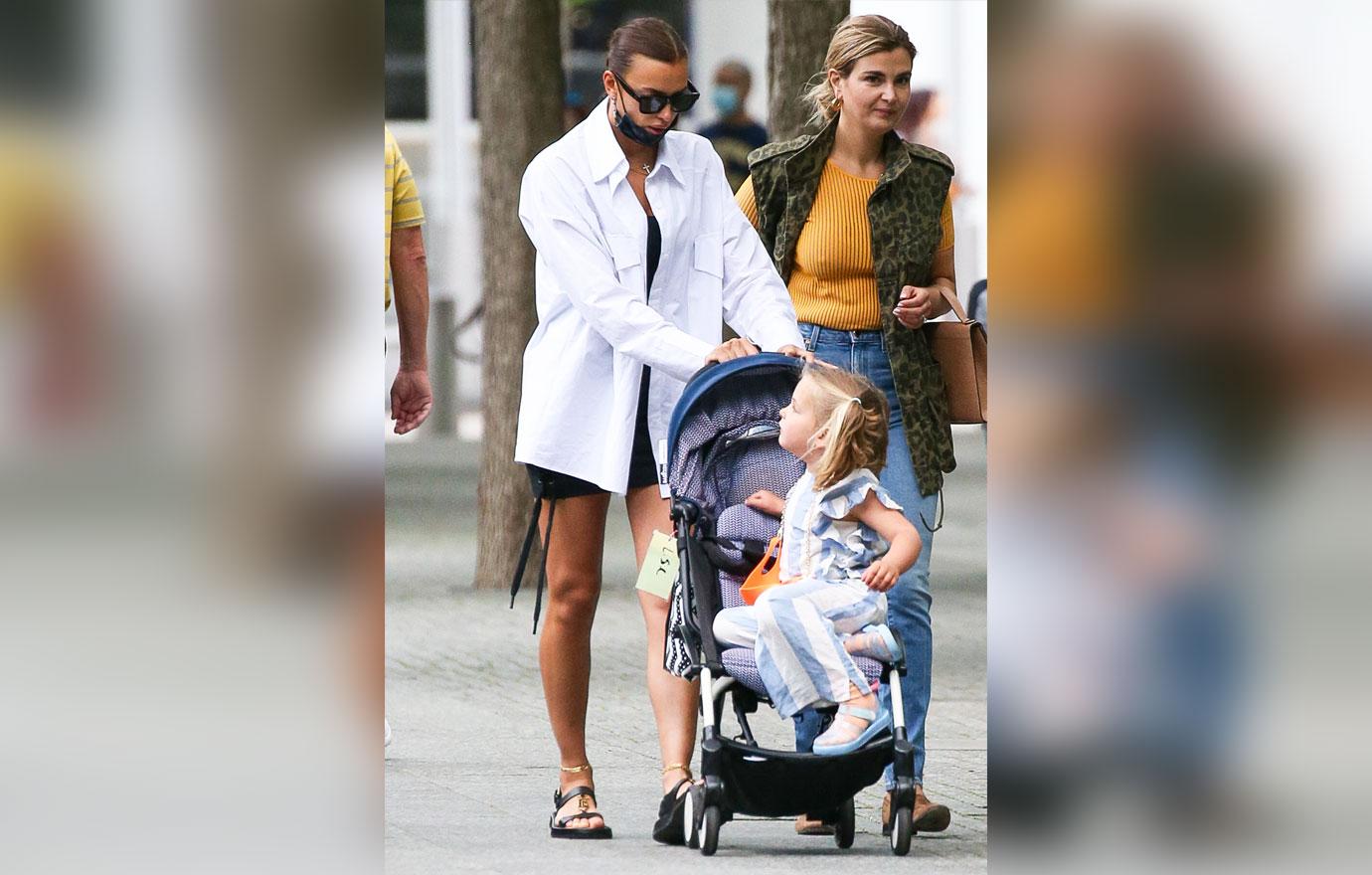 "I always try not to stay away from my daughter for more than a week, but I also don't want to be this woman who's not truthful to herself, because I love my work and I was raised in a woman-run household. I want my daughter to know that momma has a job in her life because I want to raise a strong, powerful woman. Presents and food do not come out of the blue," Shayk said of her schedule.
Article continues below advertisement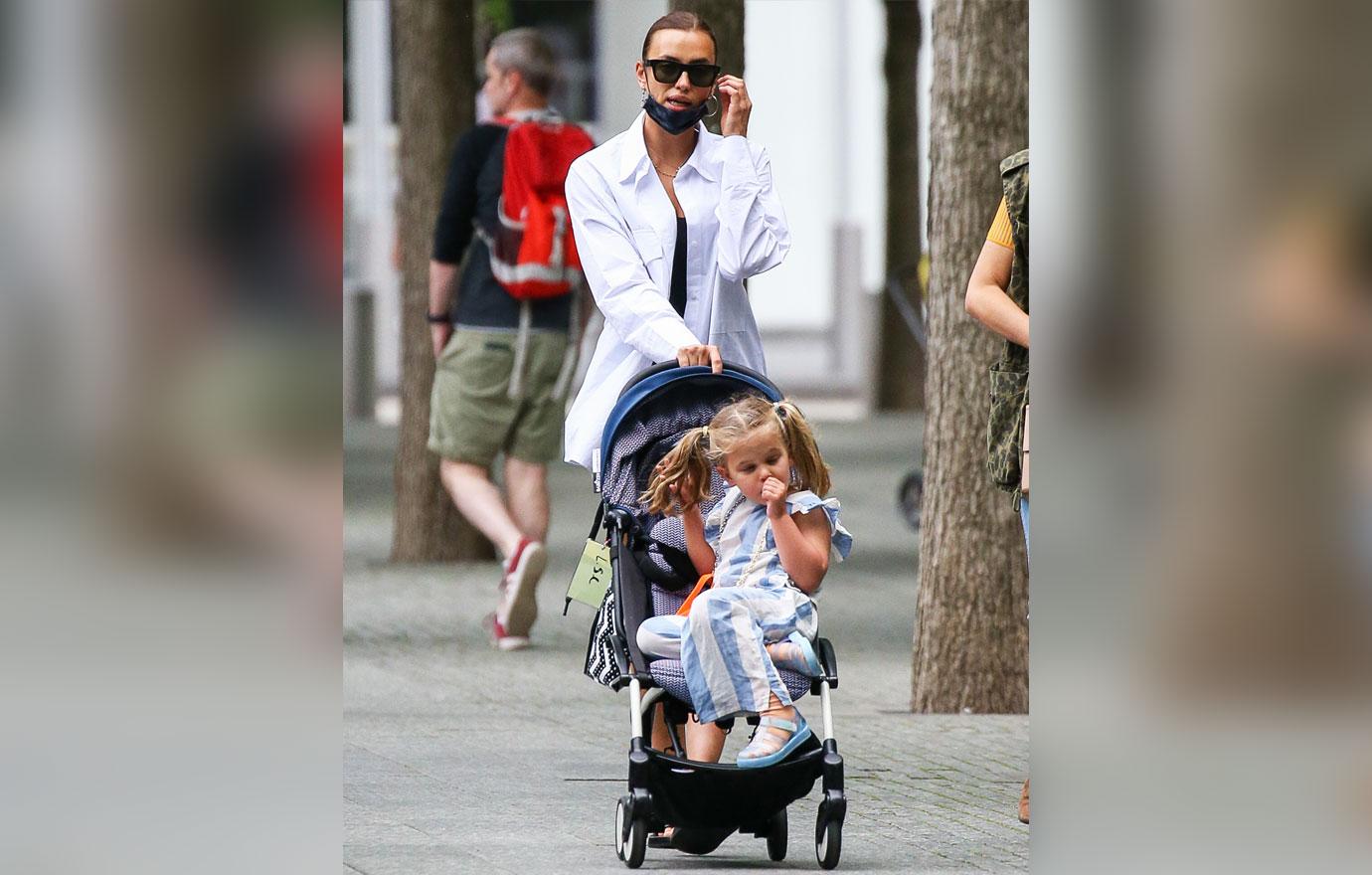 Shayk and Cooper — who split in 2019 — seem like they're on great terms, as they were recently spotted hanging out with Lea at the park.
"I think we've been very lucky to experience what we had with each other," she said following their separation. "Life without B is new ground."
However, it seems like Shayk may have a new man in her life: Kanye West!
"They both want to see where this romance goes. No one is rushing into anything. Kanye would like things to move quicker, but they've decided to take things slow, one day at a time," a source told In Touch.