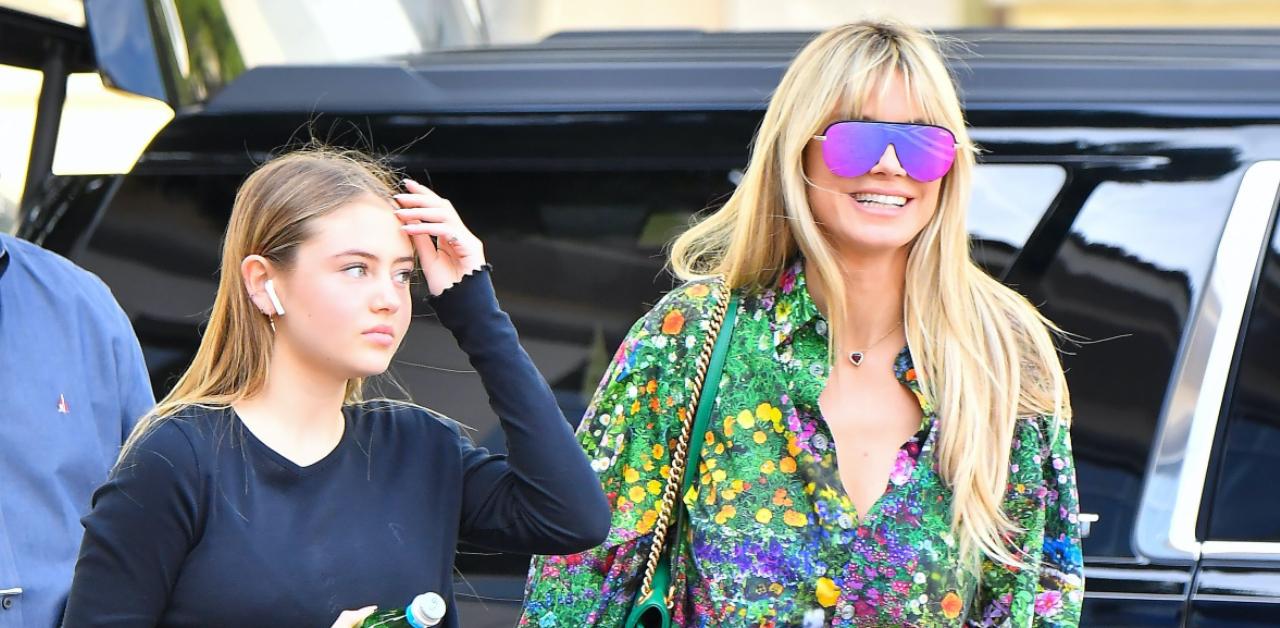 'I'm So Happy For Her': Heidi Klum Loves Watching Daughter Leni Pursue Her Own Modeling Career
For years, Heidi Klum's daughter Leni nagged her about starting her own modeling career.
Now that she's 17, she's been able to do so, and the America's Got Talent judge admitted that seeing her eldest child follow in her footsteps is an experience unlike any other.
Article continues below advertisement
"I'm so happy for her. I'm so happy that we finally arrived and she's old enough and she can do this," she shared on The Late Late Show with James Corden. "It is the wildest thing. Sometimes I see myself in her because we're quite goofy and silly and she's on the set, like, being me. It's like a mini-me, but then she's doing her own thing. It's a lot of fun to watch."
Article continues below advertisement
The star was also asked by Corden if she had any wise tips for her youngster.
"To be happy, to like the person that you see in the mirror, don't let anyone tell you what you should do," she said. "Like, if you don't like it, just don't do it. It's OK to say no."
Earlier this year, Klum and her daughter were featured on the cover of Vogue Germany's January/February issue, which marked the teen's first big magazine shoot.
"This was the first one," the Project Runway star explained of the joint project. "I was kind of giving the baton to her."
Article continues below advertisement
"So excited for my first cover!! I had so much fun on set with @voguegermany couldn't dream of a better start!!" Leni gushed on Instagram of the accomplishment. "Thank you for being by my side @heidiklum."
Klum couldn't help but praise her firstborn for the major milestone.
"I'm so proud of you. And it's not because you've chosen your own path," she wrote to her on social media. "I know, that no matter which path you were to go down, you would be your own woman. You always know exactly what you want and what you don't want. You ain't no mini-me and I'm happy for you that you can now show who YOU are."