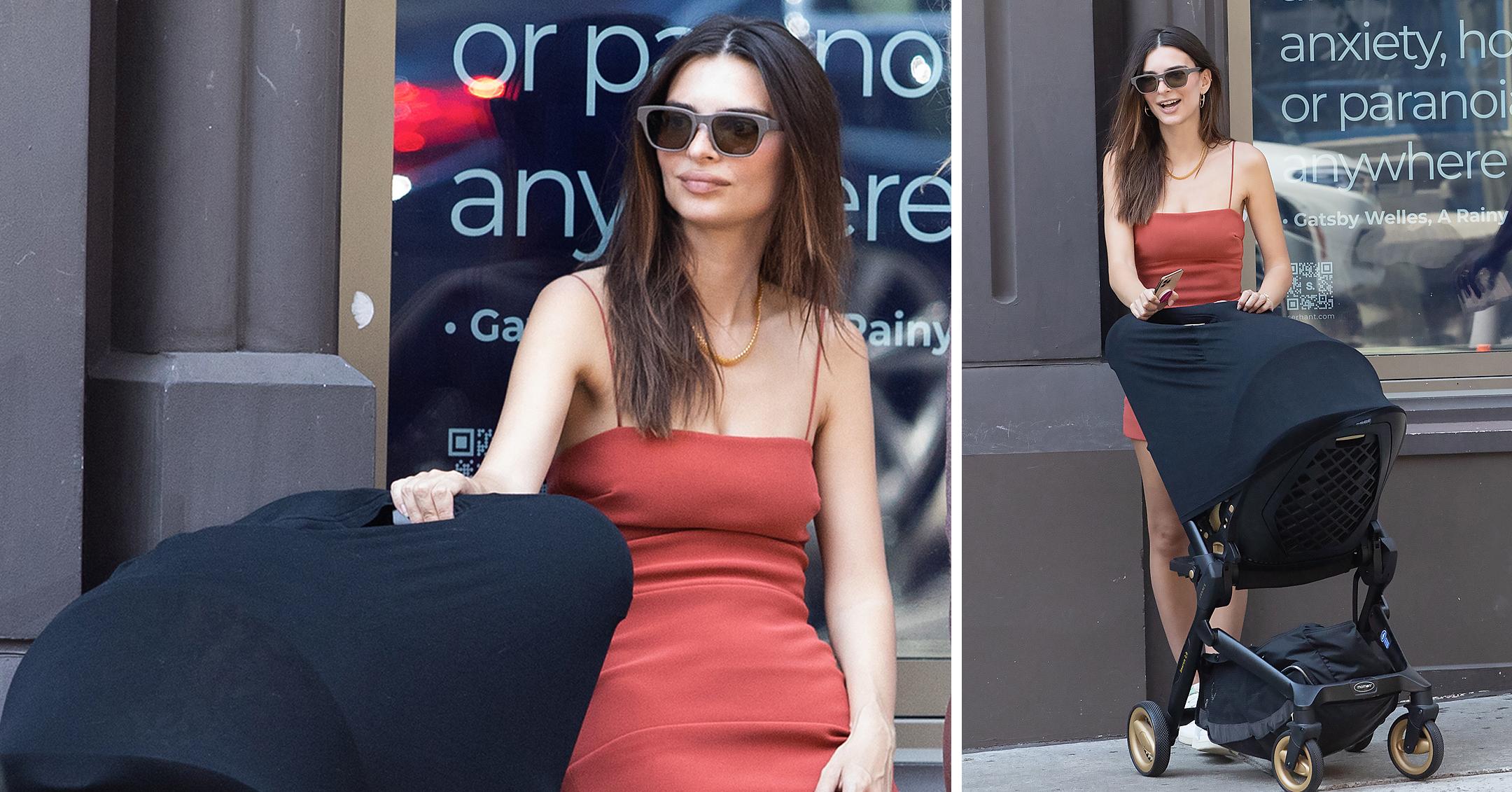 Strollin' With Sly! Emily Ratajkowski & Sebastian Bear-McClard Take Their Son Out In NYC — Photos
Mom and dad's day out! Emily Ratajkowski and her husband, Sebastian Bear-McClard, took their newborn tot, Sylvester "Sly" Apollo, on an adventure on Sunday, June 20.
Article continues below advertisement
The model looked like she was looking after her little boy.
Article continues below advertisement
Scroll through the gallery below to see more snaps of the trio's outing!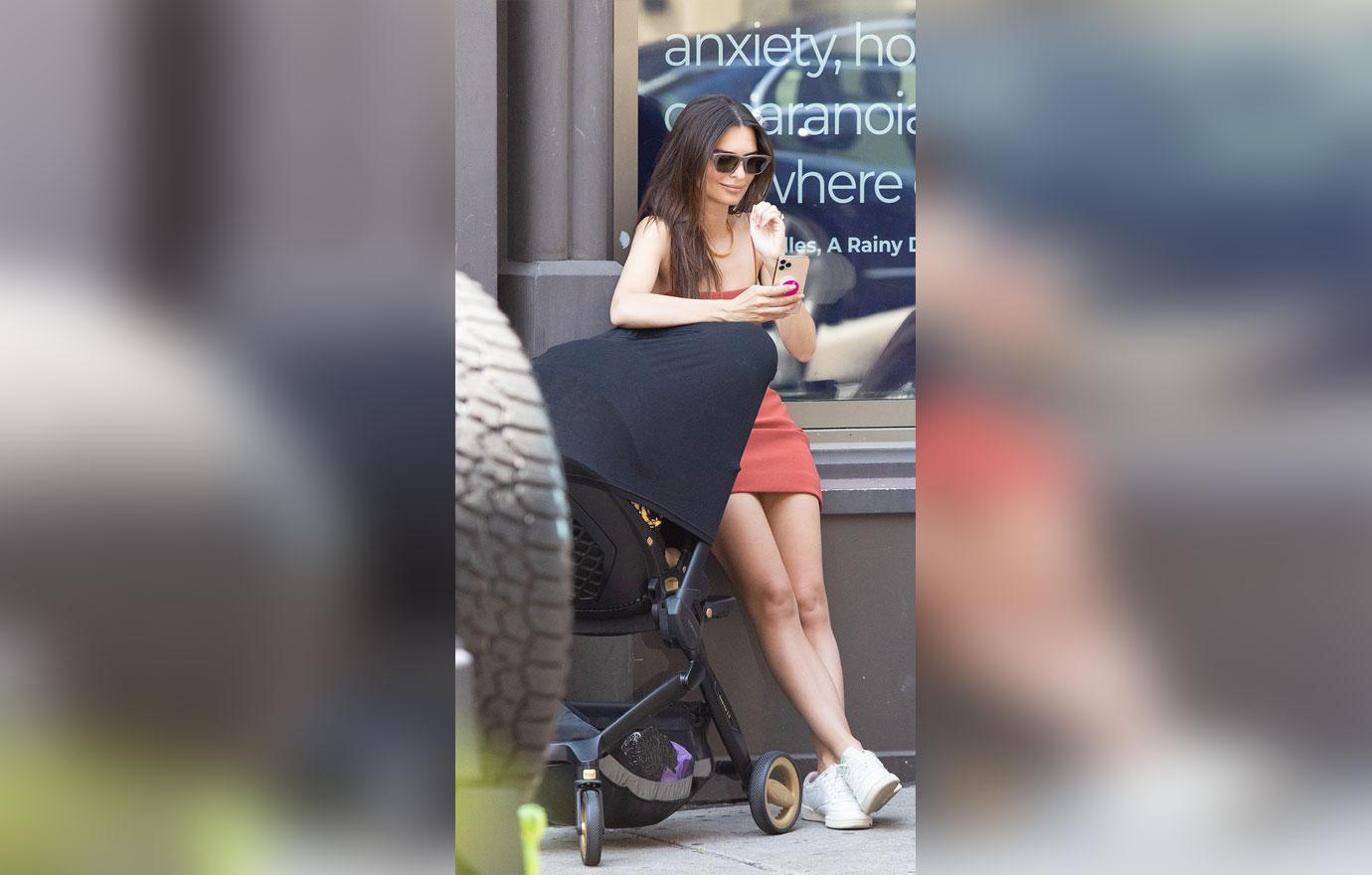 Taking a break! The brunette beauty — who sported a colorful dress with white shoes — was on her phone while her baby hung out in the stroller.
That same day, Ratajkowski gushed over her hubby on Father's Day.
"Happy Father's Day. I'm grateful for you every day. (This was my bday gift! by @sydevernon!)," she captioned a few snaps.
Article continues below advertisement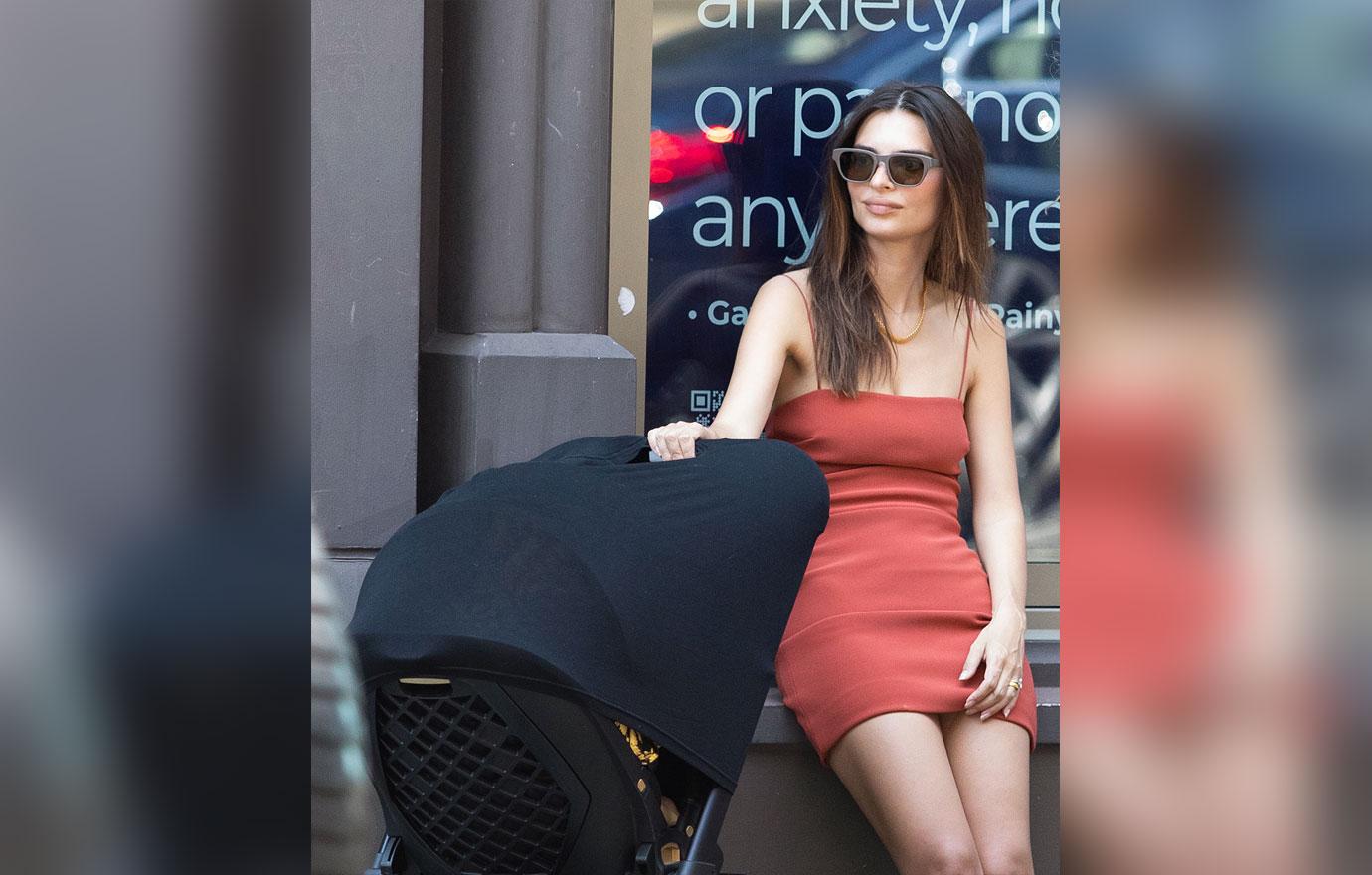 The couple welcomed their son in early March, but they previously explained they didn't want to reveal the baby's sex.
"When my husband and I tell friends that I'm pregnant, their first question after 'Congratulations' is almost always 'Do you know what you want?' We like to respond that we won't know the gender until our child is 18 and that they'll let us know then," she said.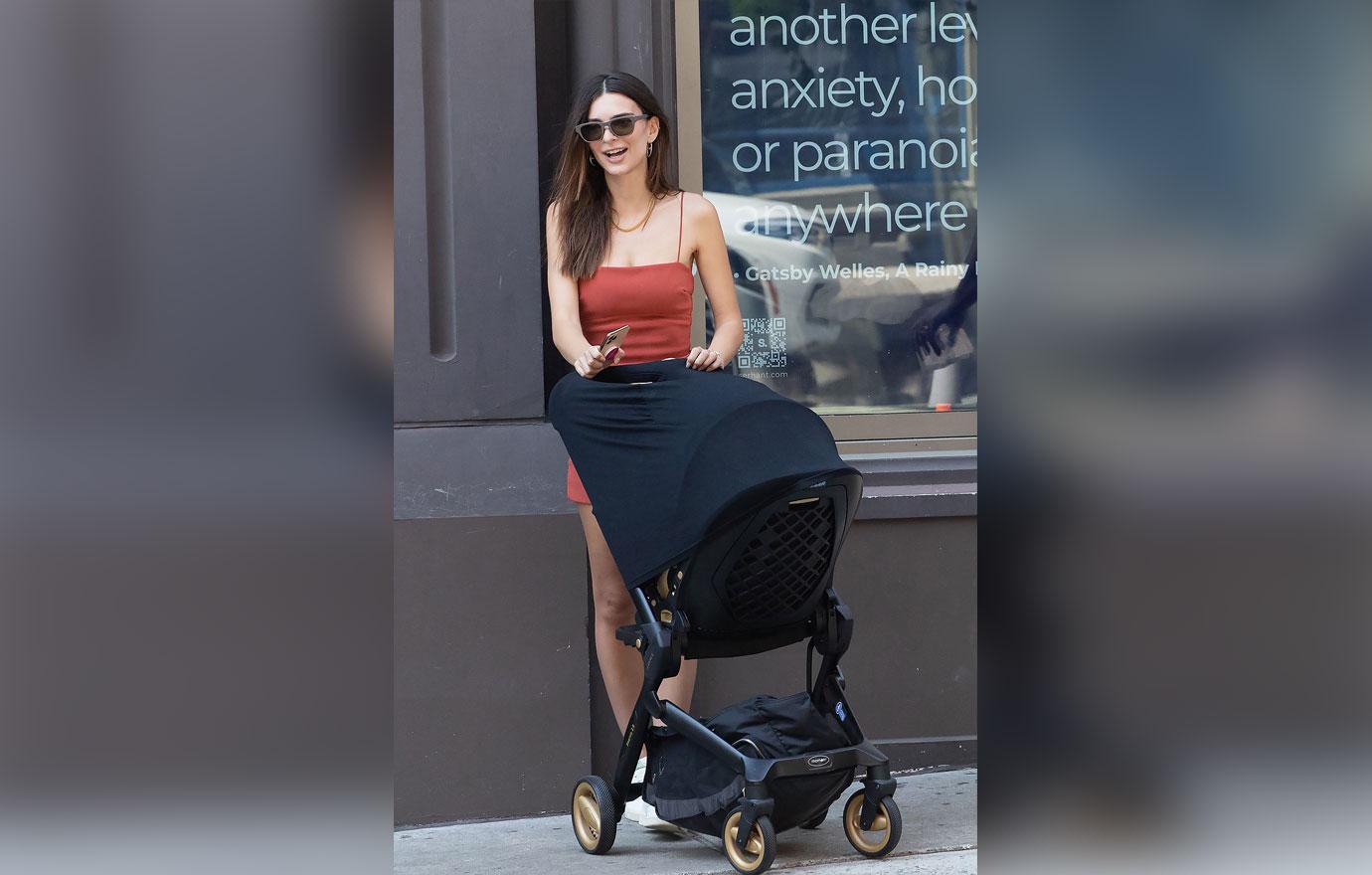 "Everyone laughs at this," she continued. "There is a truth to our line, though, one that hints at possibilities that are much more complex than whatever genitalia our child might be born with: the truth that we ultimately have no idea who — rather than what — is growing inside my belly."
Article continues below advertisement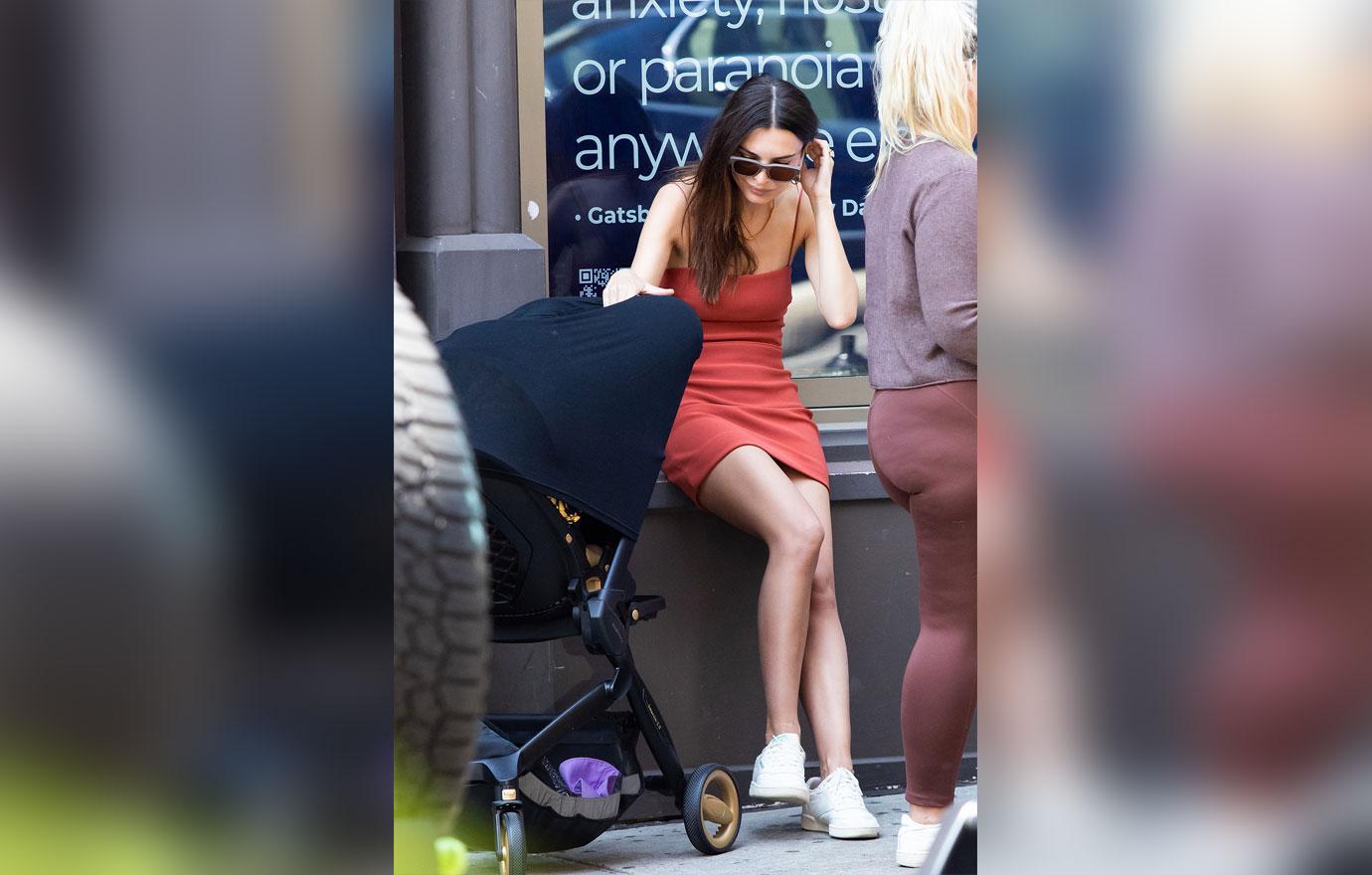 Checking in! The mom-of-one glanced to make sure her tot was doing alright. Since welcoming her son, parenthood has changed her life for the better.
"Who will this person be? What kind of person will we become parents to? How will they change our lives and who we are?" she said. "This is a wondrous and terrifying concept, one that renders us both helpless and humbled."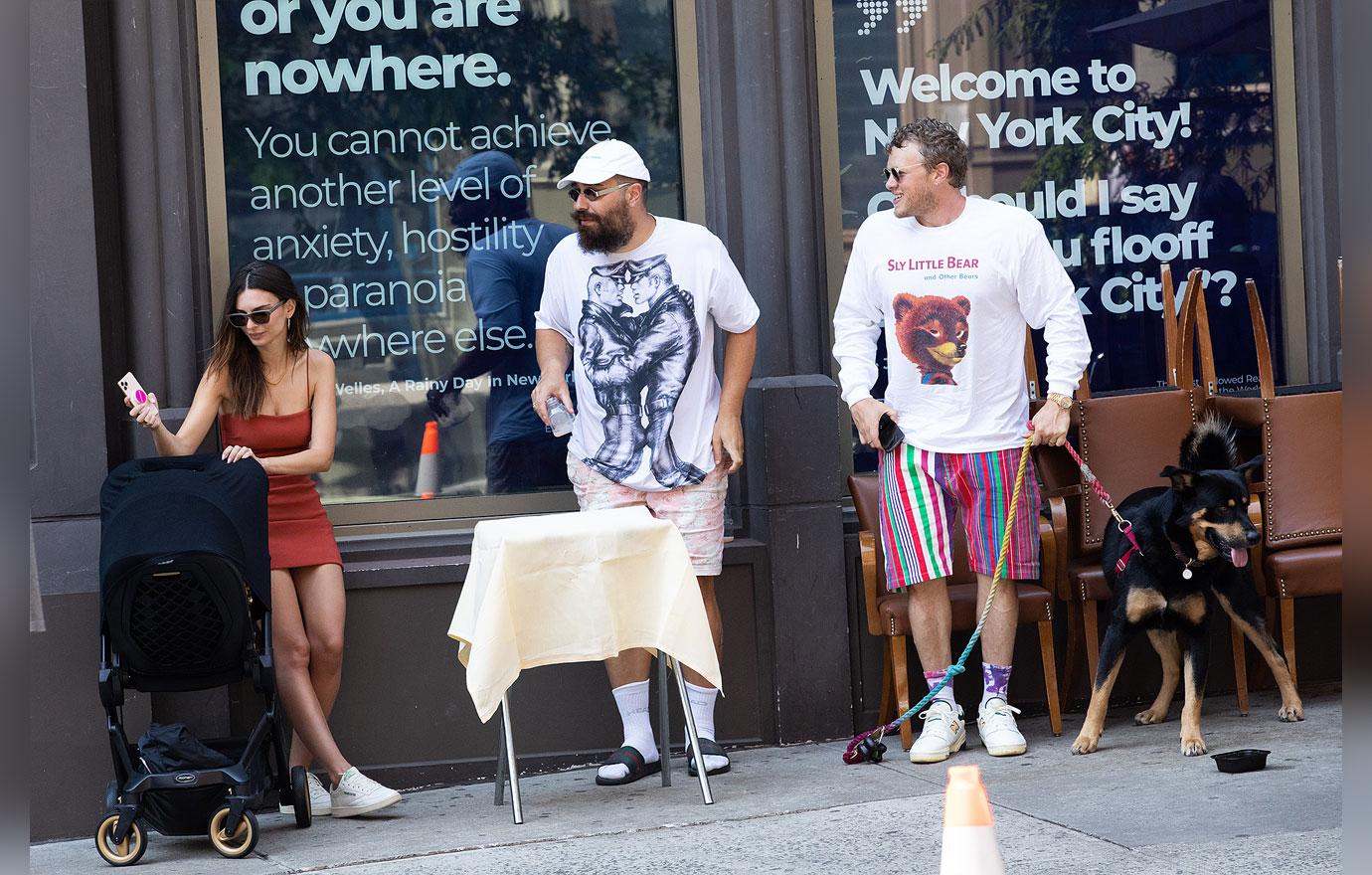 While the actress kept it simple, Bear-McClard wore a white T-shirt with rainbow shorts and socks!
The duo just got back from a vacation, where they celebrated Ratajkowski's birthday. "Very happy bday girl," she captioned some snaps on Instagram.