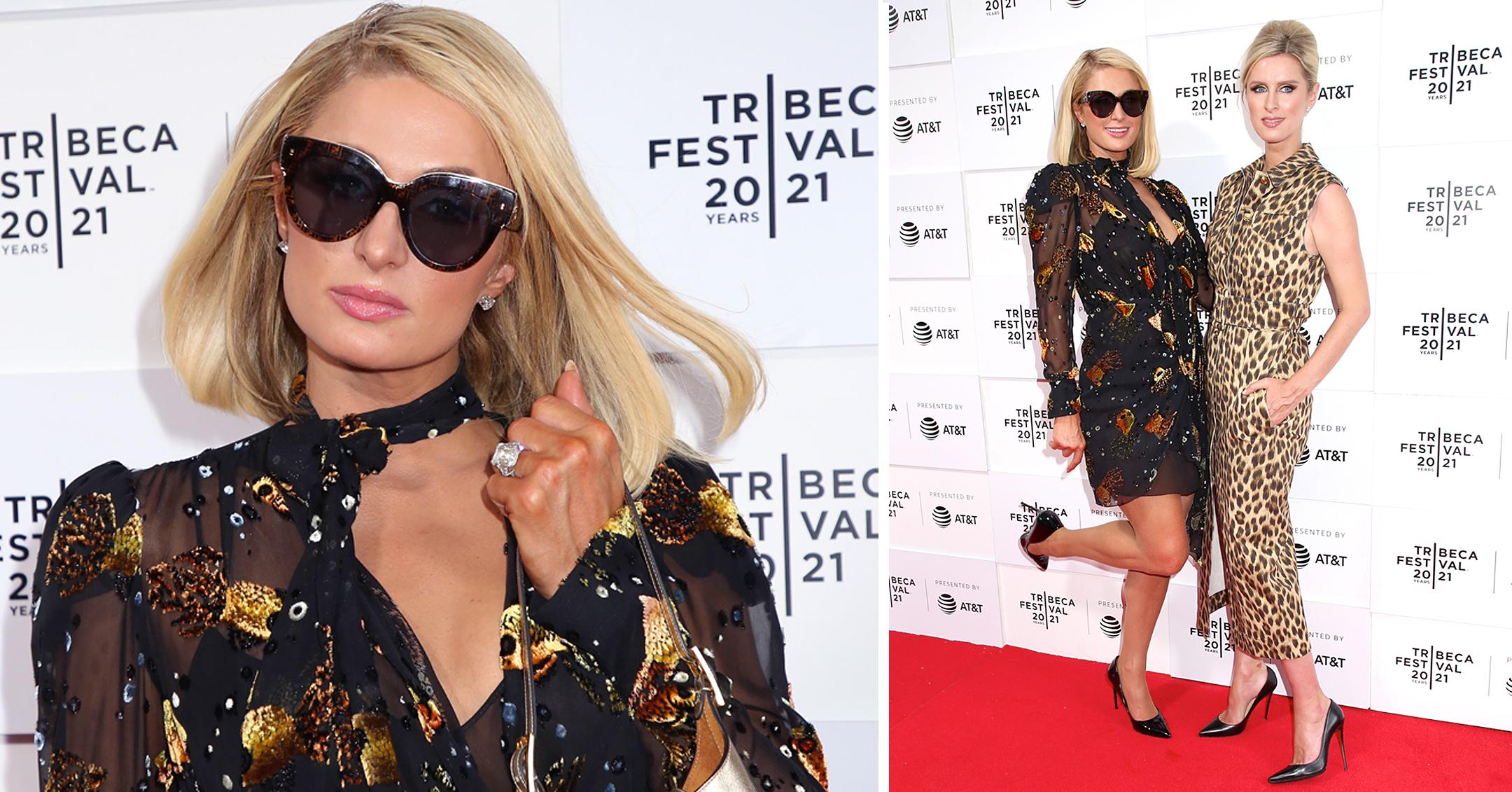 Loves It! Paris & Nicky Hilton Look Like A Million Bucks At The Tribeca Film Festival Premiere Of 'This Is Paris' — Pics
From reality star to producer! On June 20, Paris Hilton hit the Tribeca Film Festival for the premiere of her documentary, This Is Paris. As always, the star turned heads on the red carpet, but her work is far from superficial.
Article continues below advertisement
"I've never done anything like this in my life," she told Deadline of the doc. "On this film I discuss things I've never discussed before. I hope that people are going to see who I truly am."
Scroll down to see Hilton and her a few of her loved ones at the star-studded event.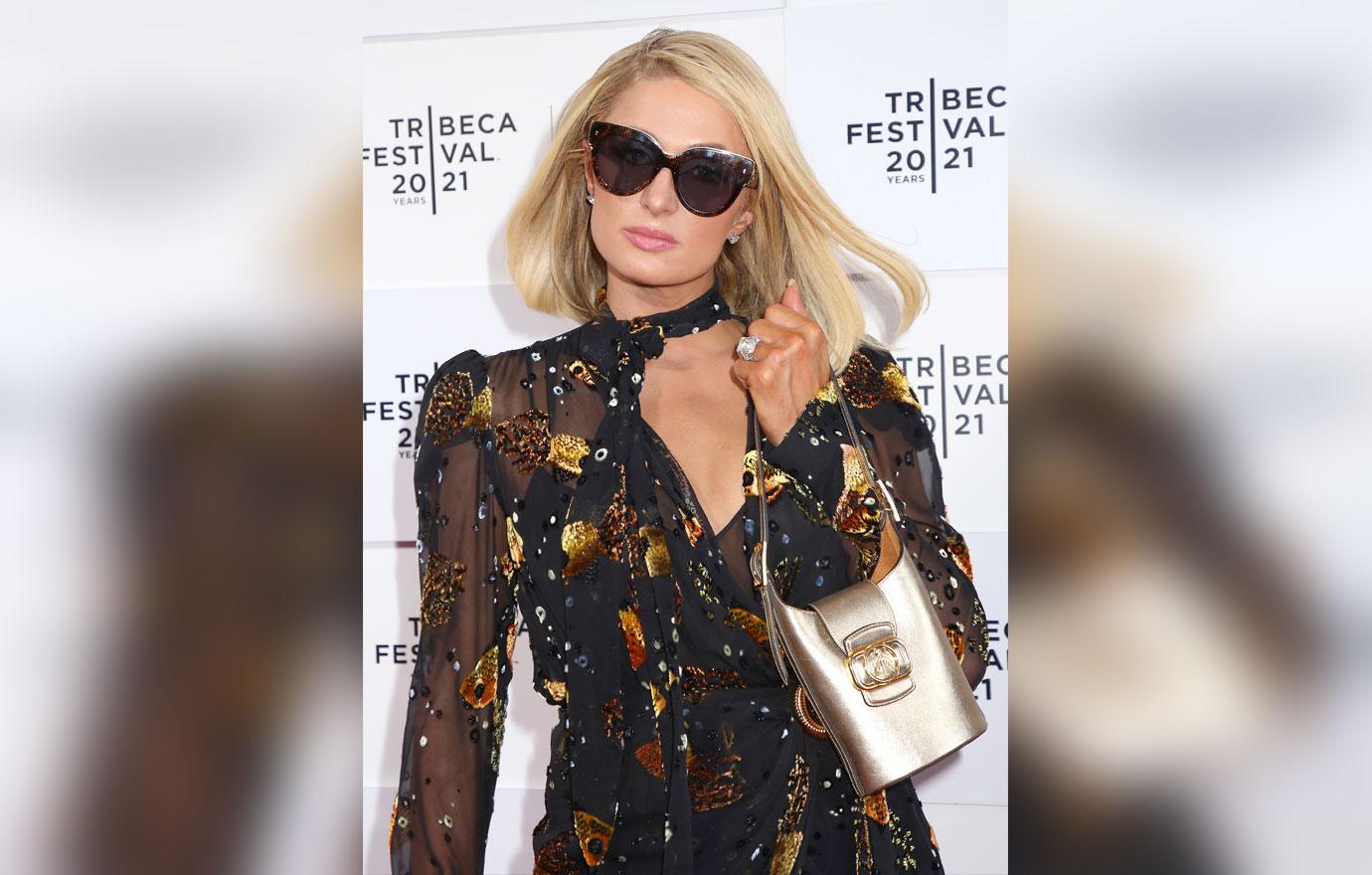 Hilton wore a sheer black dress that was splattered with gold flecks and a matching scarf, but she made sure her metallic purse and huge engagement ring also made it in the shot.
While the blonde babe loves to dress up and attend parties, she revealed that when it comes to her public persona, she put on a facade for years. "It follows me in my real life, everything I've done before was me playing a character," she explained of the documentary. "I was talking about things that are very hard to talk about. It was an amazing experience but it was very scary."
Article continues below advertisement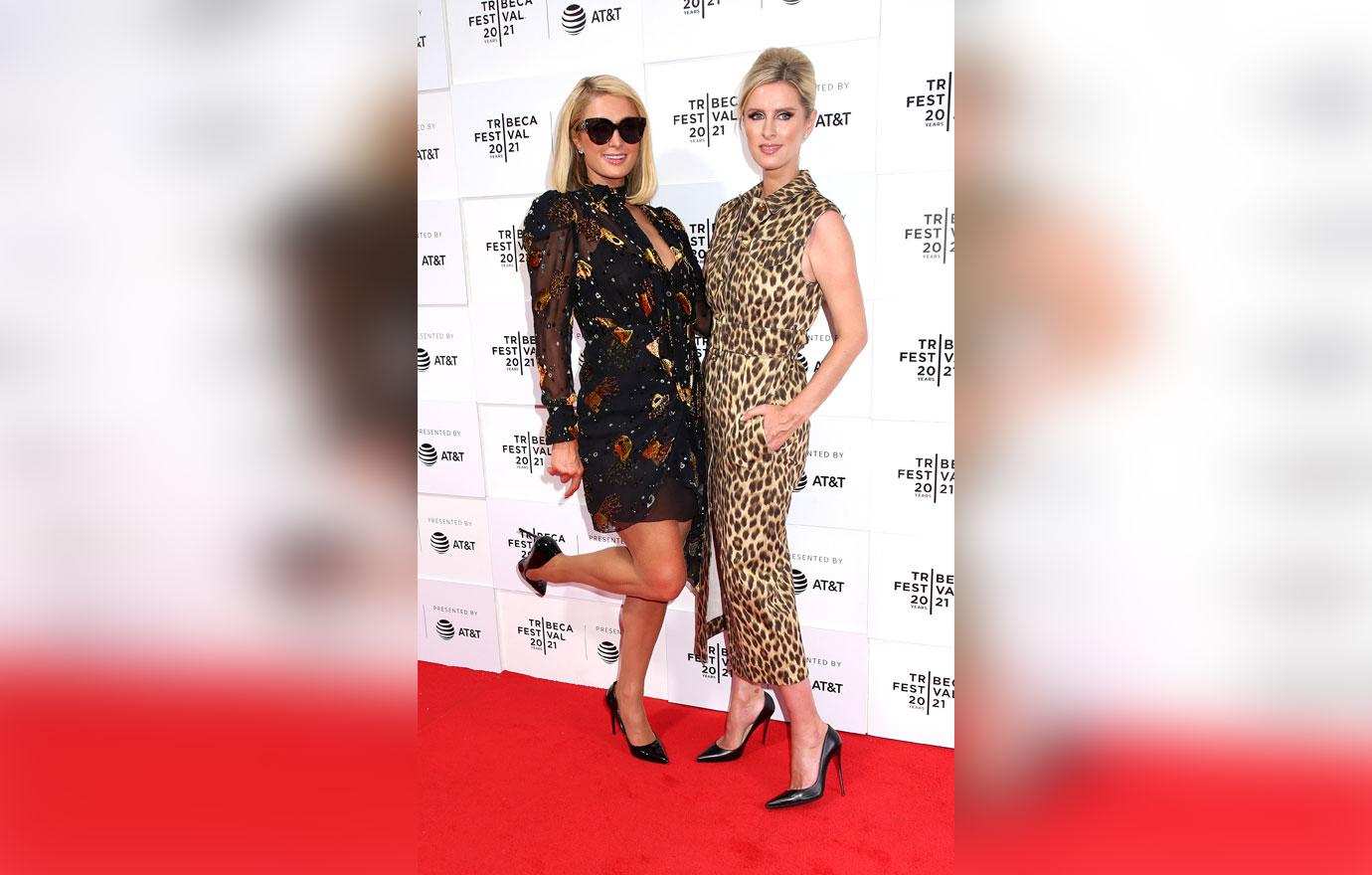 Sister act! "Reunited and all dressed up on a Sunday night to go see #ThisIsParis close the Tribeca Film Festival! 🎞 #proudsister," sibling Nicky Hilton wrote on Instagram.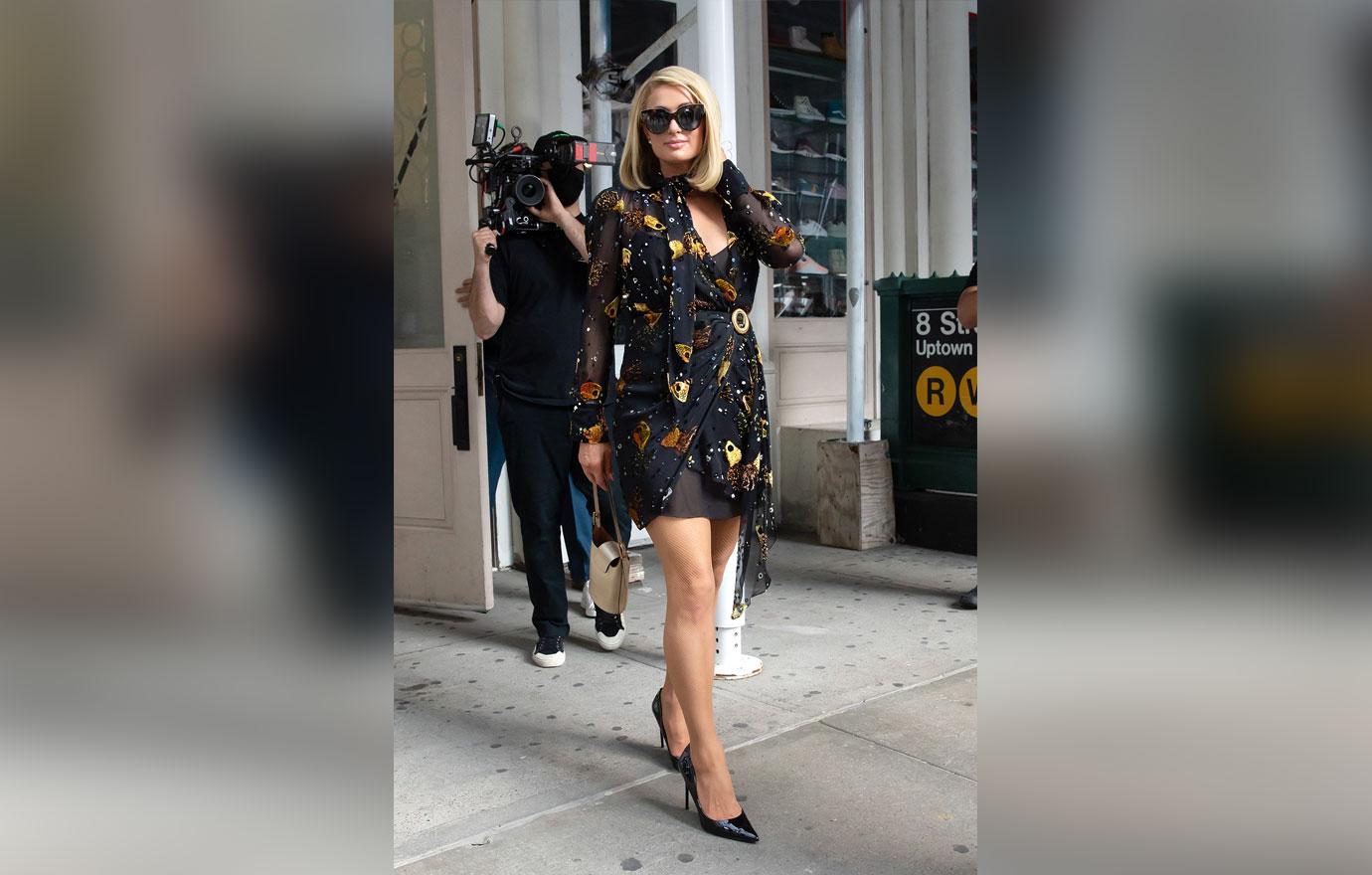 On the outside, the DJ always puts on a smile, but behind closed doors, she suffered from abuse when she attended a boarding school in Utah.
"No one really knows who I am. Something happened in my childhood that I've never talked about with anyone. I still have nightmares about it," she confessed. "I wish I could bring a camera into my dreams and show you what it's like. It's terrifying. And I relive that every night."
Article continues below advertisement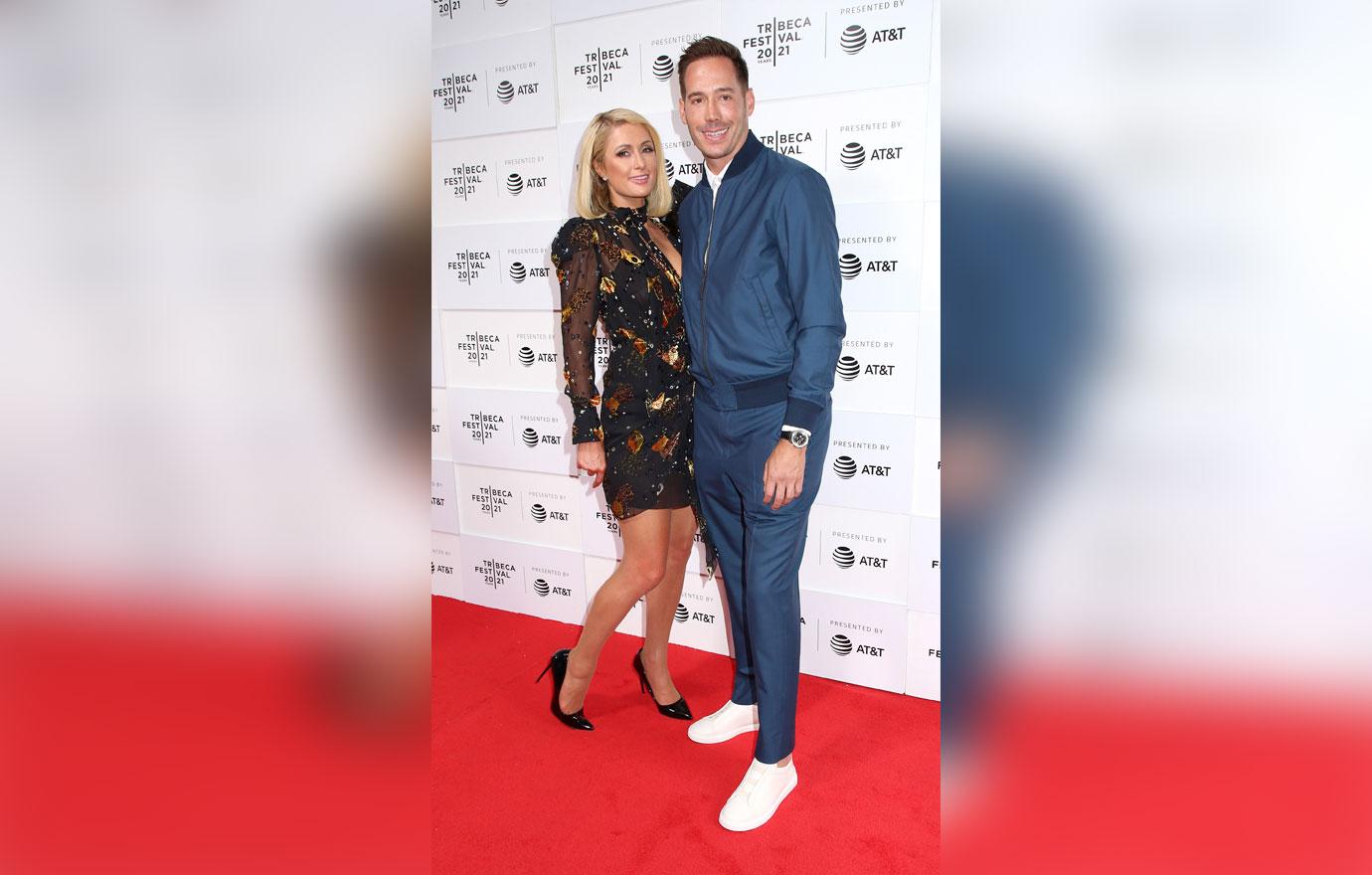 Her biggest fan! Clad in a blue tracksuit, Hilton's fiancé, Carter Reum, showed his support for his leading lady.
"I've never been with someone who loves and supports me so much, and lifts me up, and isn't intimidated," she gushed of the businessman to Entertainment Tonight. "[He] is just my best friend and my prince charming all rolled into one."