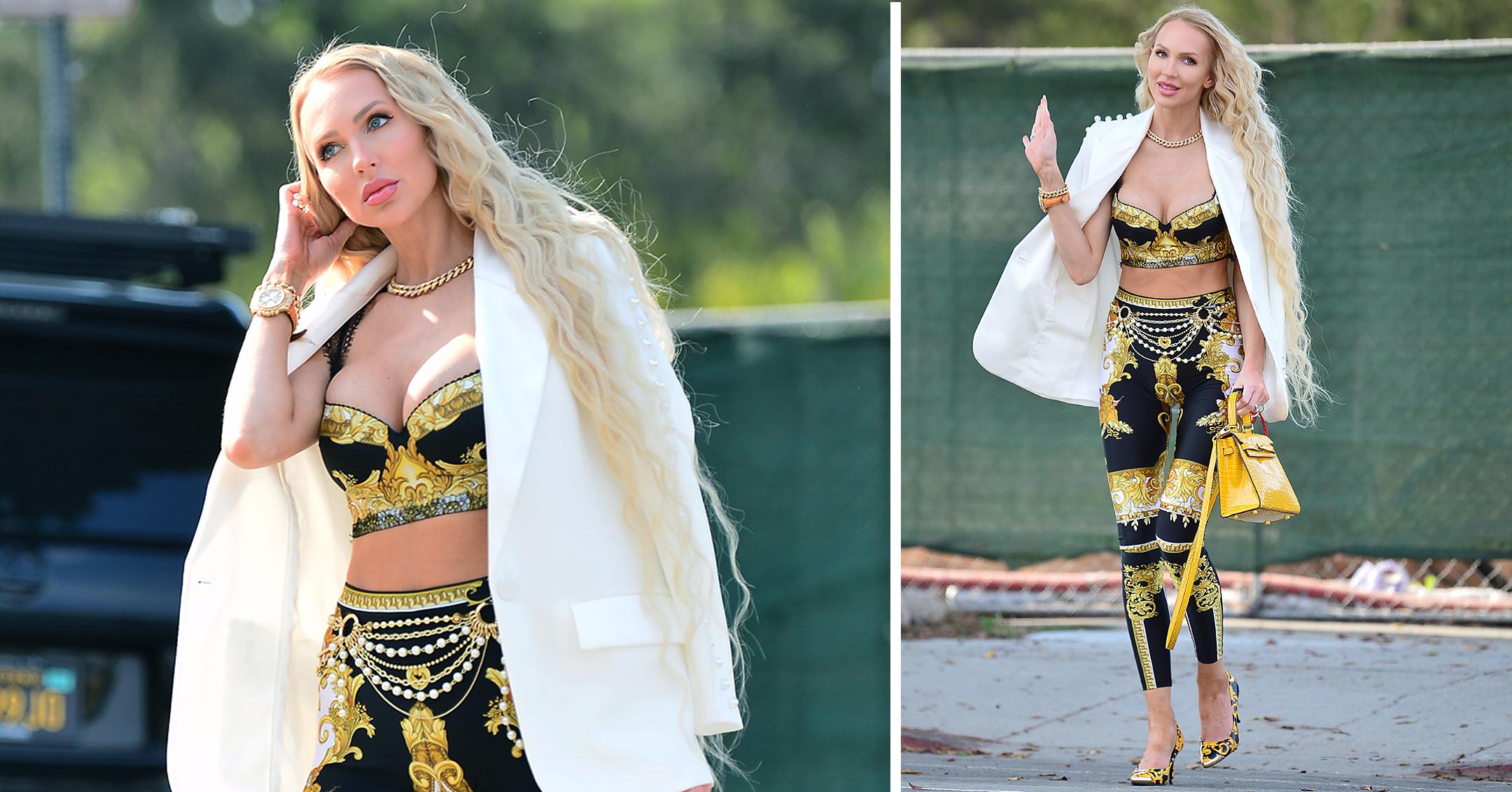 Reality Star Christine Quinn Flaunts Her Toned Tummy In Stunning Two-Piece Outfit While Filming 'Selling Sunset' — See Photos!
She's one hot mama! Christine Quinn showed off her toned tummy as she filmed season 4 of Netflix's hit series Selling Sunset on Wednesday, June 16.
Article continues below advertisement
Though the blonde beauty gave birth one month ago, you would never be able to tell!
Scroll through the gallery below to see her amazing outfit!
Article continues below advertisement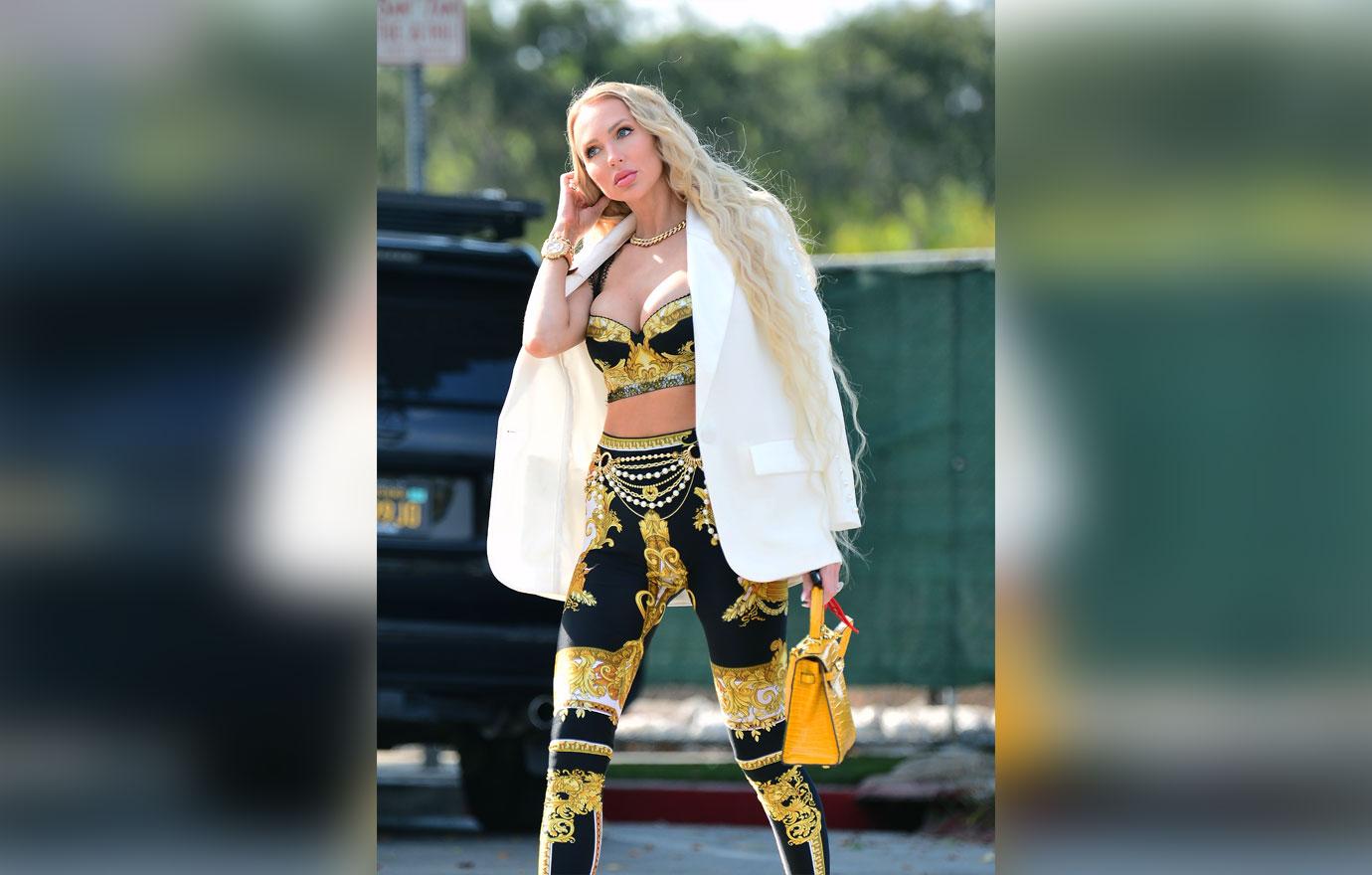 The reality star wore a stunning two-piece outfit, which featured gold and black patterns. Quinn donned a white jacket and even carried a yellow purse, which paired perfectly with her look.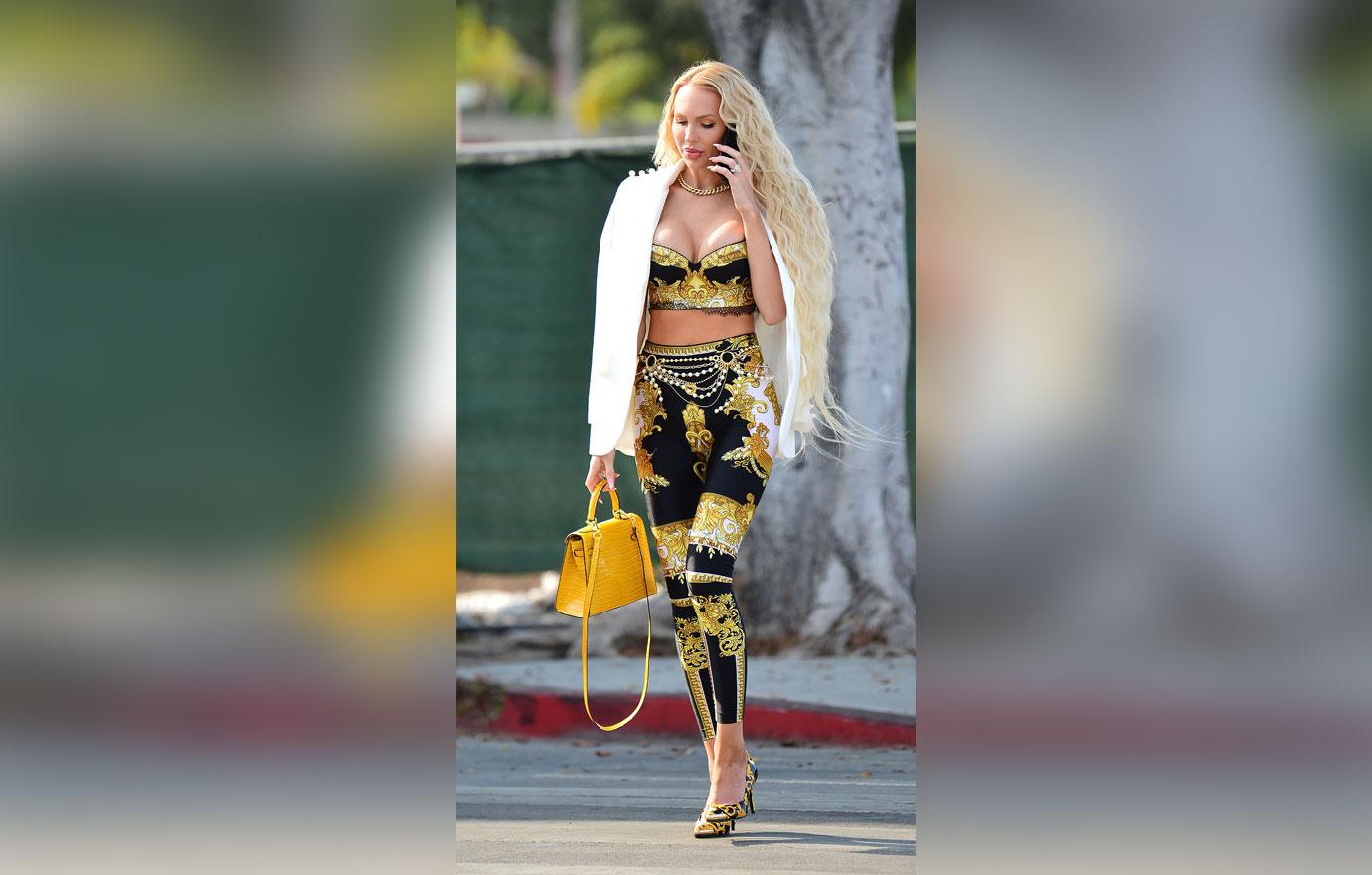 She's busy! Not only does Quinn appear on television, but she also is a real estate broker and a new mom — she shares son Christian Georges Dumontet with her hubby, Christian Richard.
"Baby C is more precious that I could have ever imagined. Nine months seems like a lifetime to wait to meet someone," she gushed to PEOPLE. "It is the most incredible feeling to know that you have created life. My protective mama bear mentality is stronger than ever. My sole job is to protect him, to love him and to raise him."
Article continues below advertisement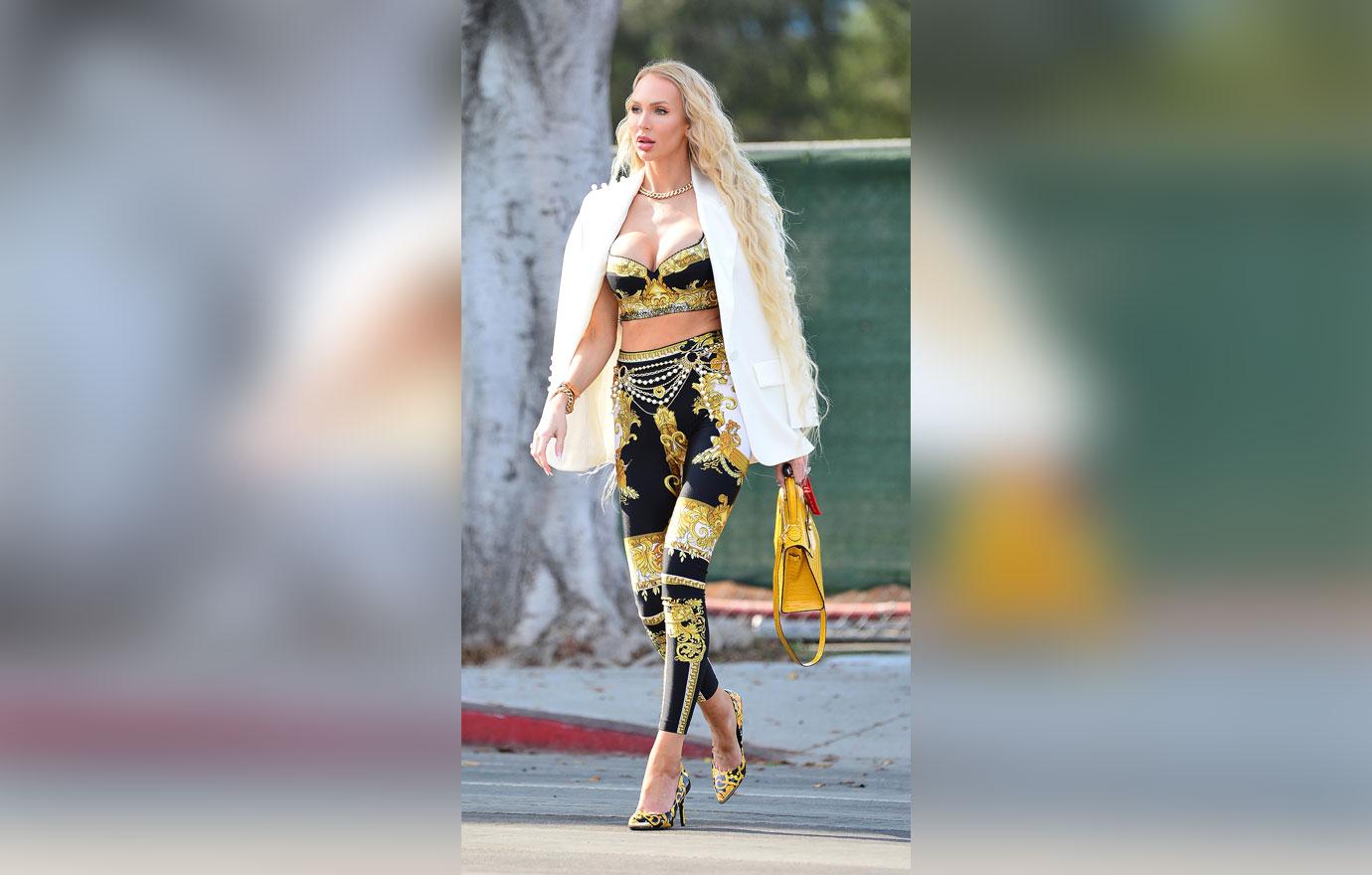 The Netflix star looks fabulous — and she is confident no matter what size she is.
"I'm definitely not putting pressure on myself to go back to any pre-baby whatever because what my body went through and what women deal with when they have babies is really crazy," she shared. "I mean in terms of science, it's so many things going on and I think your body will really never be the same and I think, you know, my body and my hormones will never be the same but that's something I really embraced and I'm kind of rolling with it. But I'm not putting any pressure."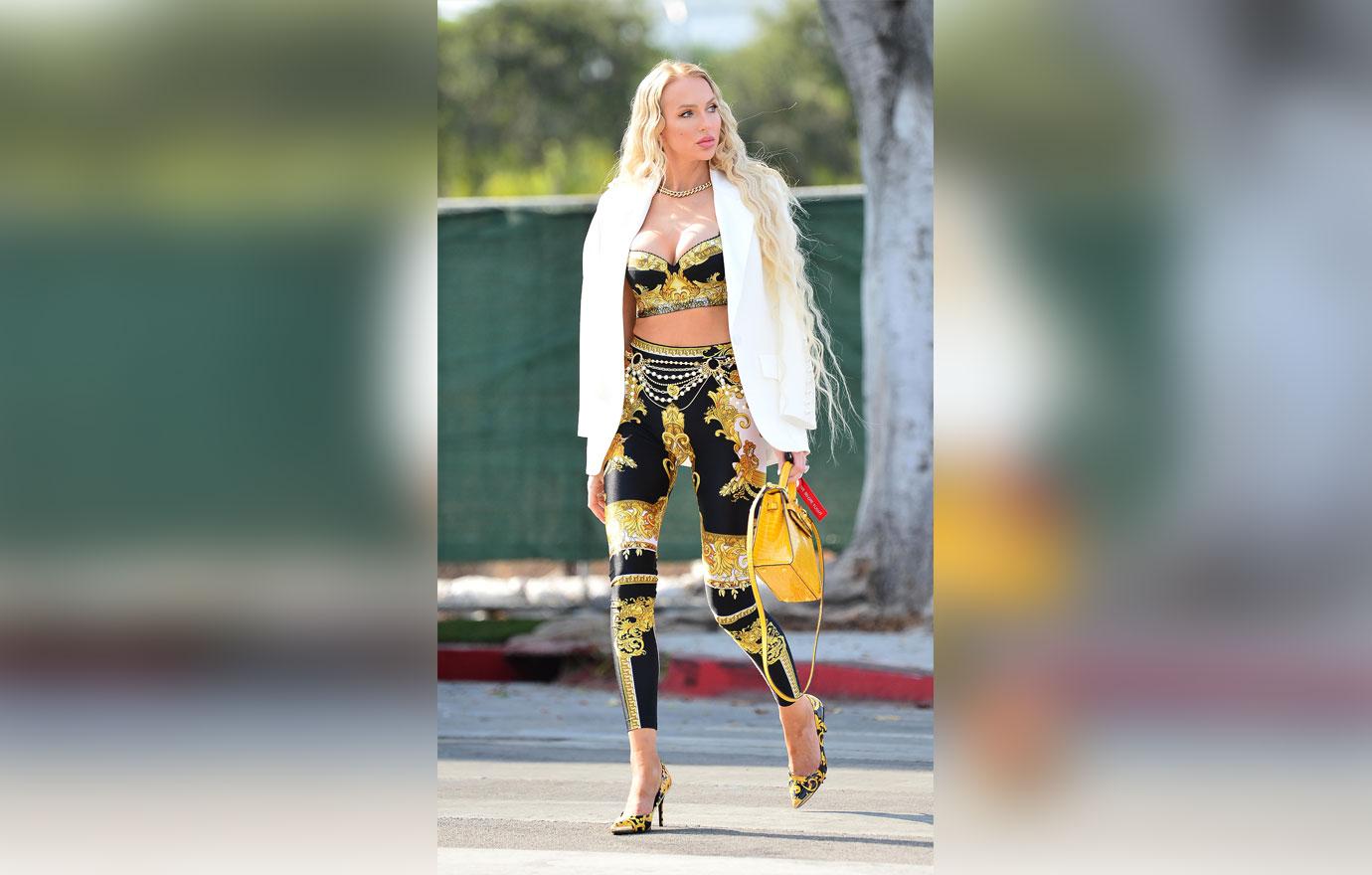 After some trolls criticized Quinn for going back to work, she didn't take their remarks too personally.
"It was just really frustrating because people were like, 'Where's your baby?'" she explained. "And I'm like, 'He's at home sleeping. He's totally fine.' If I was at home 24/7, people would have something to say. If I was at work for a few hours, people would have something to say. People always have something to say when you're a mother, and it's unfortunate. I'm just like, 'Let me live my life, please!'"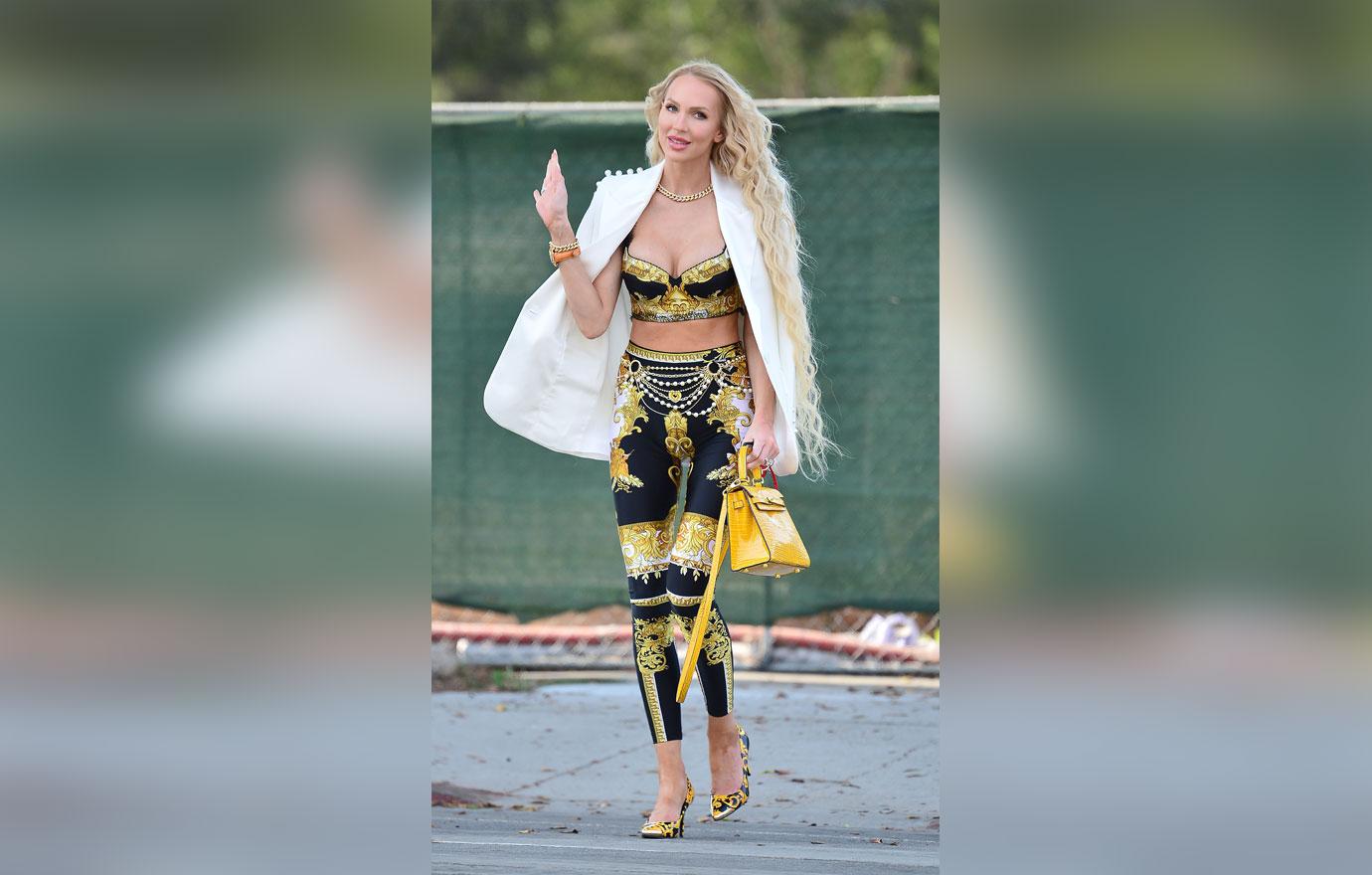 While some moms might not be ready to get down and dirty in the bedroom just yet, Quinn revealed she recently did the deed with her man.
"Thank you. It's because, after a month, I finally had sex. … Yeah, I did. It was after a month. It was amazing. It was great. Popped an Ambien, got some Dom [Pérignon]. It was nice. It was really good," she admitted.