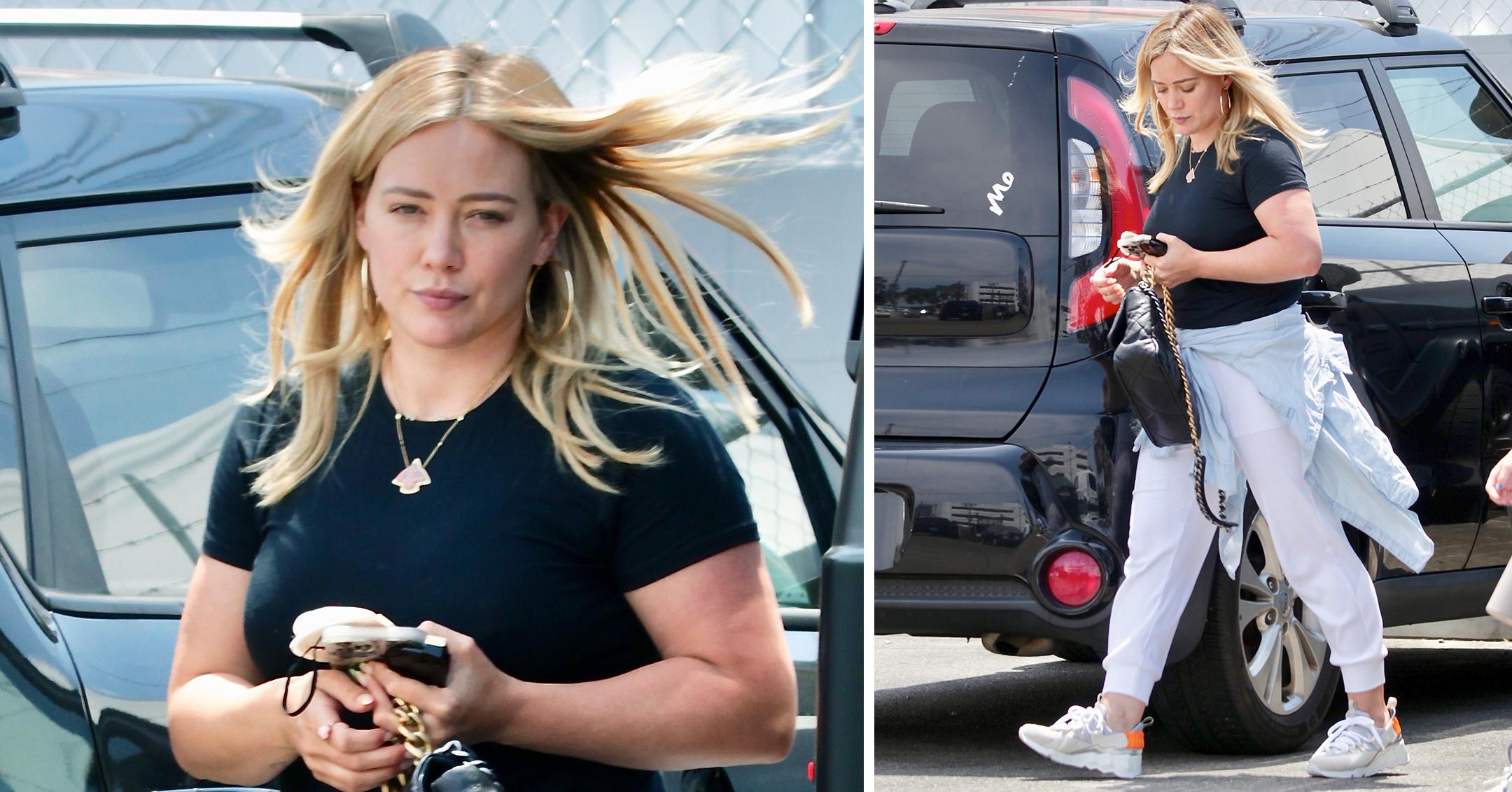 Hey, Now! Hilary Duff's Athleisure Look Is Comfortable & Easy To Replicate — Photos
Even though COVID-19 restrictions are slowly but surely being lifted, Hilary Duff is still sporting the athleisure look, as she was spotted heading to a private gym in Studio City, Calif., on Tuesday, June 15.
Article continues below advertisement
The blonde beauty — who recently gave birth to baby No. 3 — looked comfortable in her white pants and black T-shirt.
Scroll through the gallery below to see her look!
Article continues below advertisement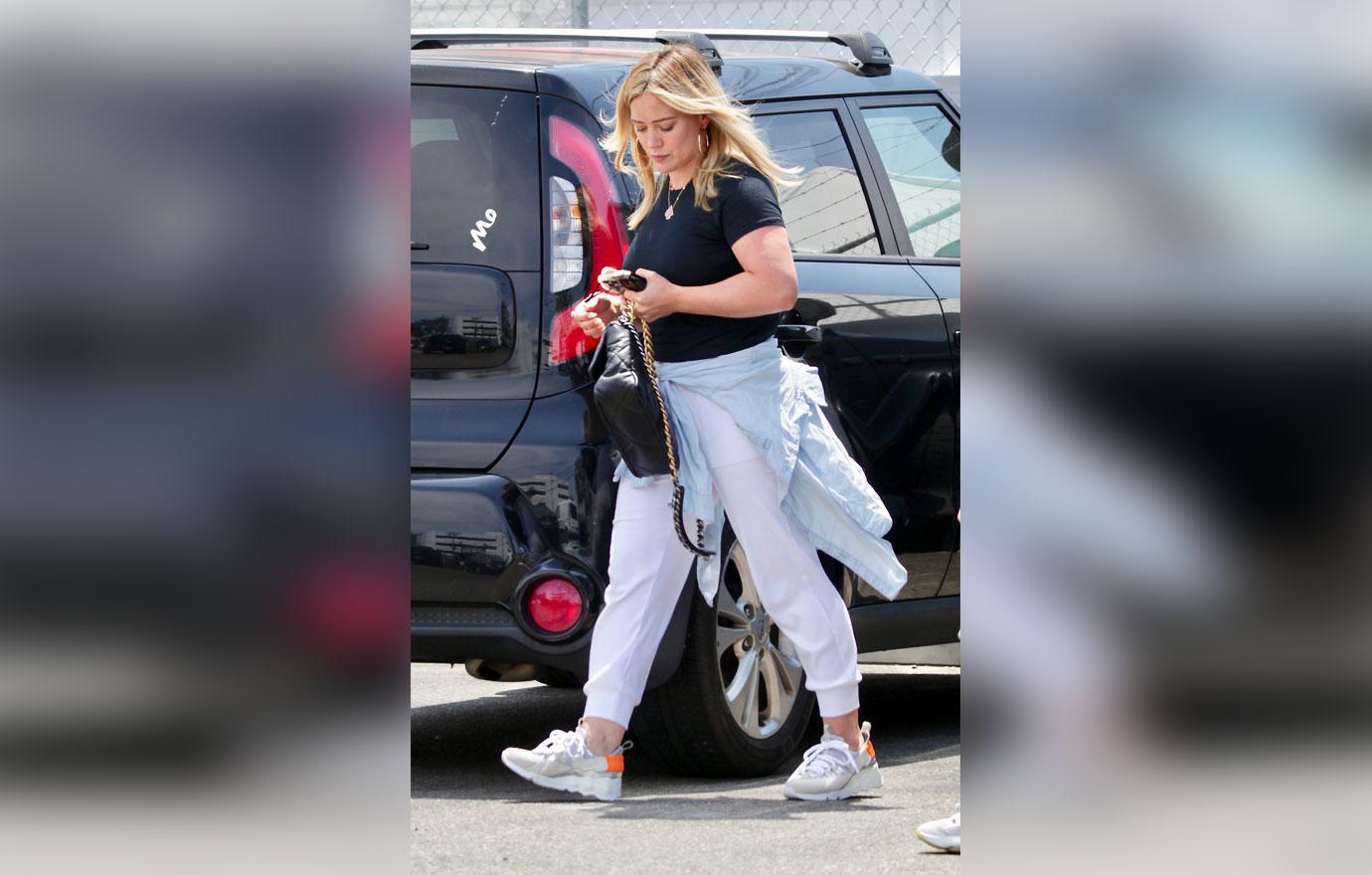 The Younger star and her husband, Matthew Koma, recently welcomed daughter Mae James Bair into their lives — and it looks like the new mama got some time to herself!
The actress — who shares son Luca with her ex Mike Comrie and daughter Banks with Koma — accessorized her outfit with a pair of gold hoop earrings and a Thunderbird necklace by Jacquie Aiche, Footwear News reported. For footwear, Duff sported chunky white shoes.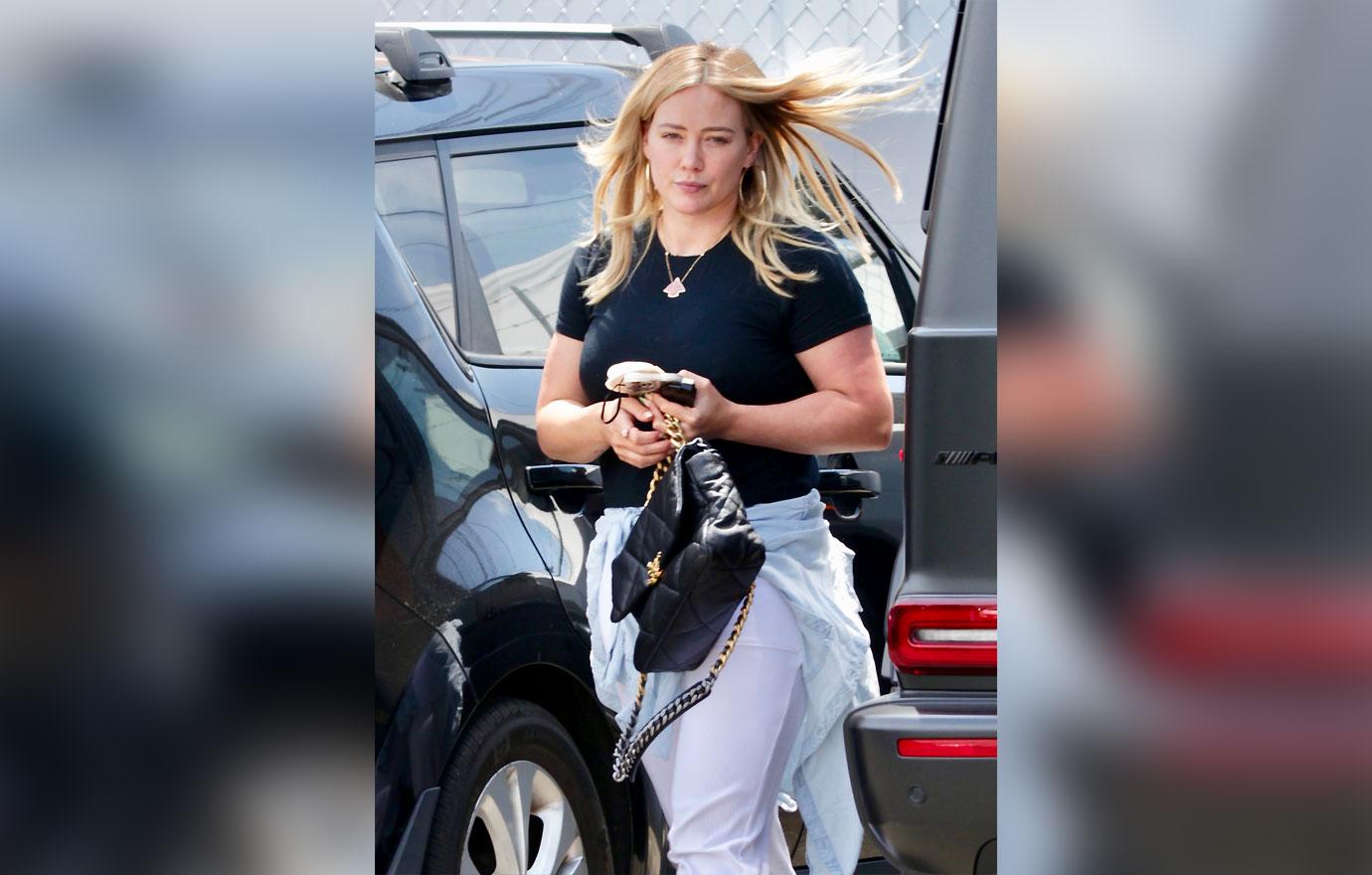 In August 2020, the mom-of-three revealed how she found balance when it comes to eating and working out.
"I've still been counting my macros with my man @theflexible.dieting.coach and it's truly helped me stay lean even while eating bread, chocolate, and wine! I also love my @novobodyofficial fam and grateful I have found what works for me," she wrote on Instagram. "I know it's extra hard to keep up and find normalcy in quarantine but I truly hope you make at least 30 mins a day for yourself to stay connected ♥️ do whatever feels good for you even if it's not food or fitness related!"
Article continues below advertisement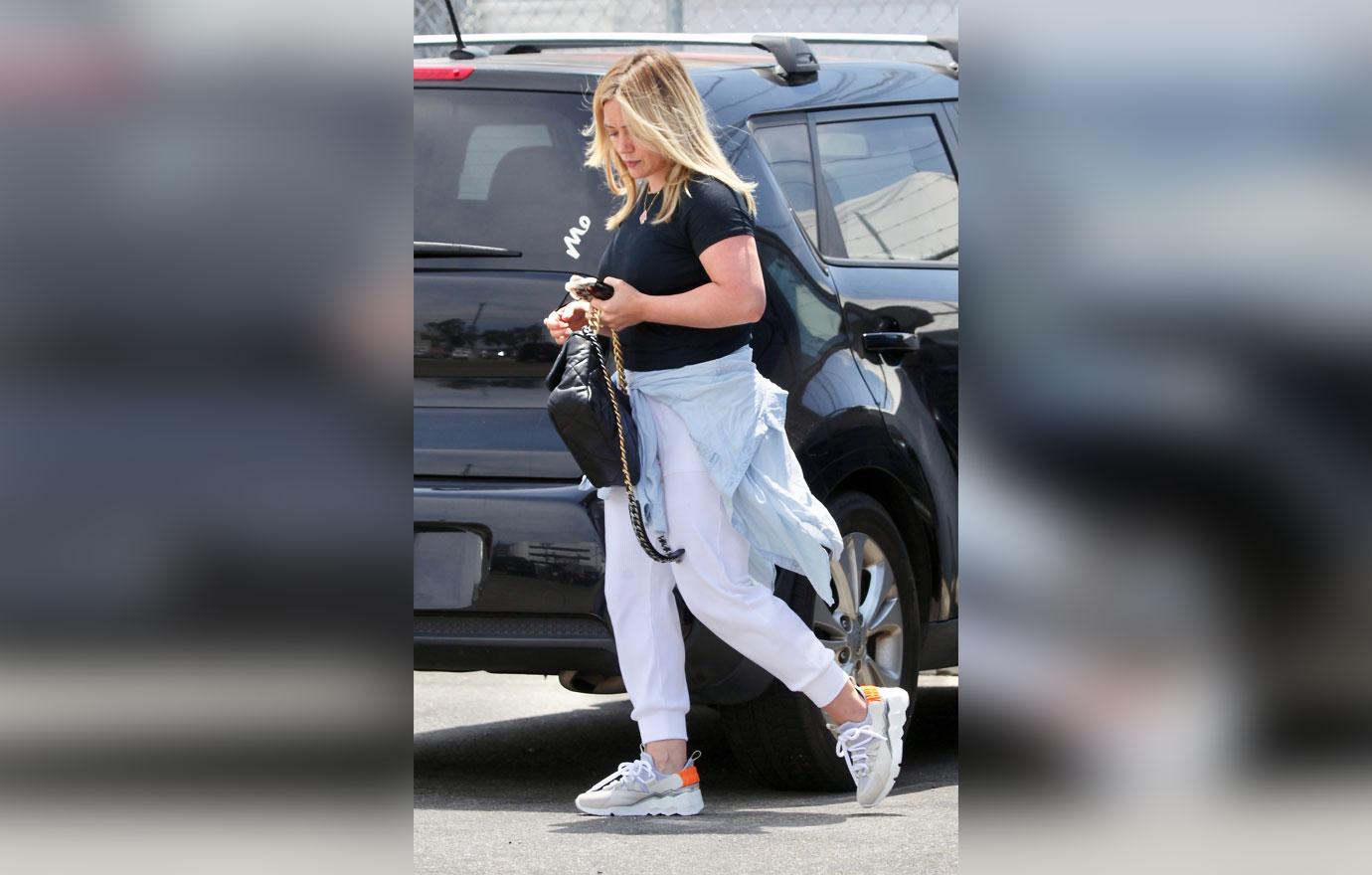 Though Duff has recently come to terms with her changing body, she previously revealed it wasn't always easy for her to be confident.
"I also held onto all the 'baby weight' for a long time. I wasn't one of those women who just could nurse and lose the weight. Some people bounce back and don't have to deal with that, and that's wonderful for them. But for me, it was so hard to connect with my body again once I had a baby," she shared. "It wasn't until my mind adjusted to not caring as much that I started to figure it all out. I realized that I am never going to be the same again, and that's okay. I've learned to be proud of what my body does for me, and what it did while I was pregnant with my son."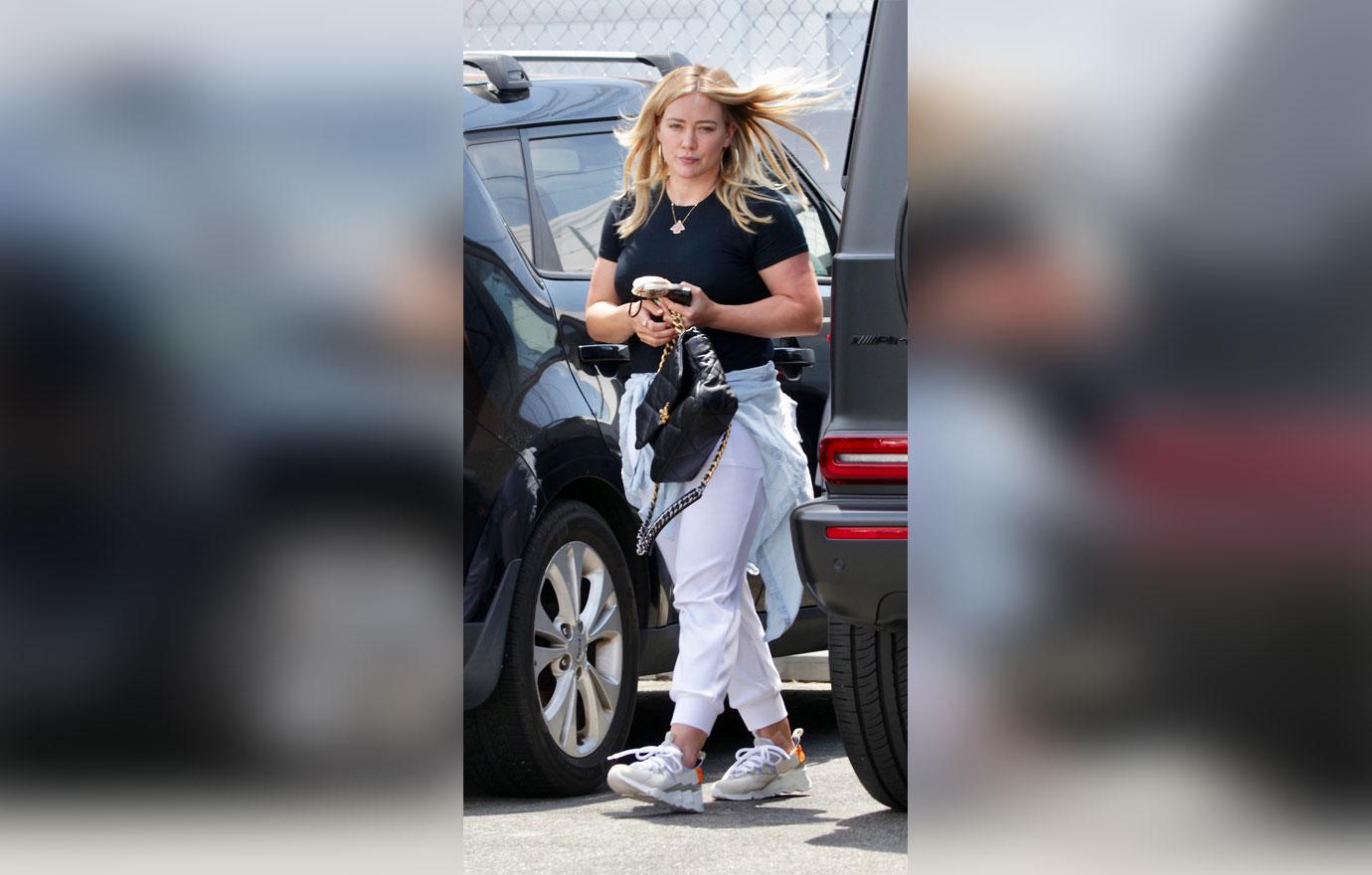 She added, "My body helped create a bond between us, and me being there for him in those first months of his life ultimately was far more important than me trying to get in shape right away. And that mental shift helped all the other stuff eventually fall into place. Now, I'm happy to say that I have a pretty healthy relationship with my body. Of course, I'm 5'2", so any kind of weight that I gain, I see it right away. And sure, I want to look good in my jeans, and I want to feel and look good. But I don't need to be a super-skinny person. I'm normal, and I have a good relationship with food and indulging myself while being healthy and giving my body what it needs."