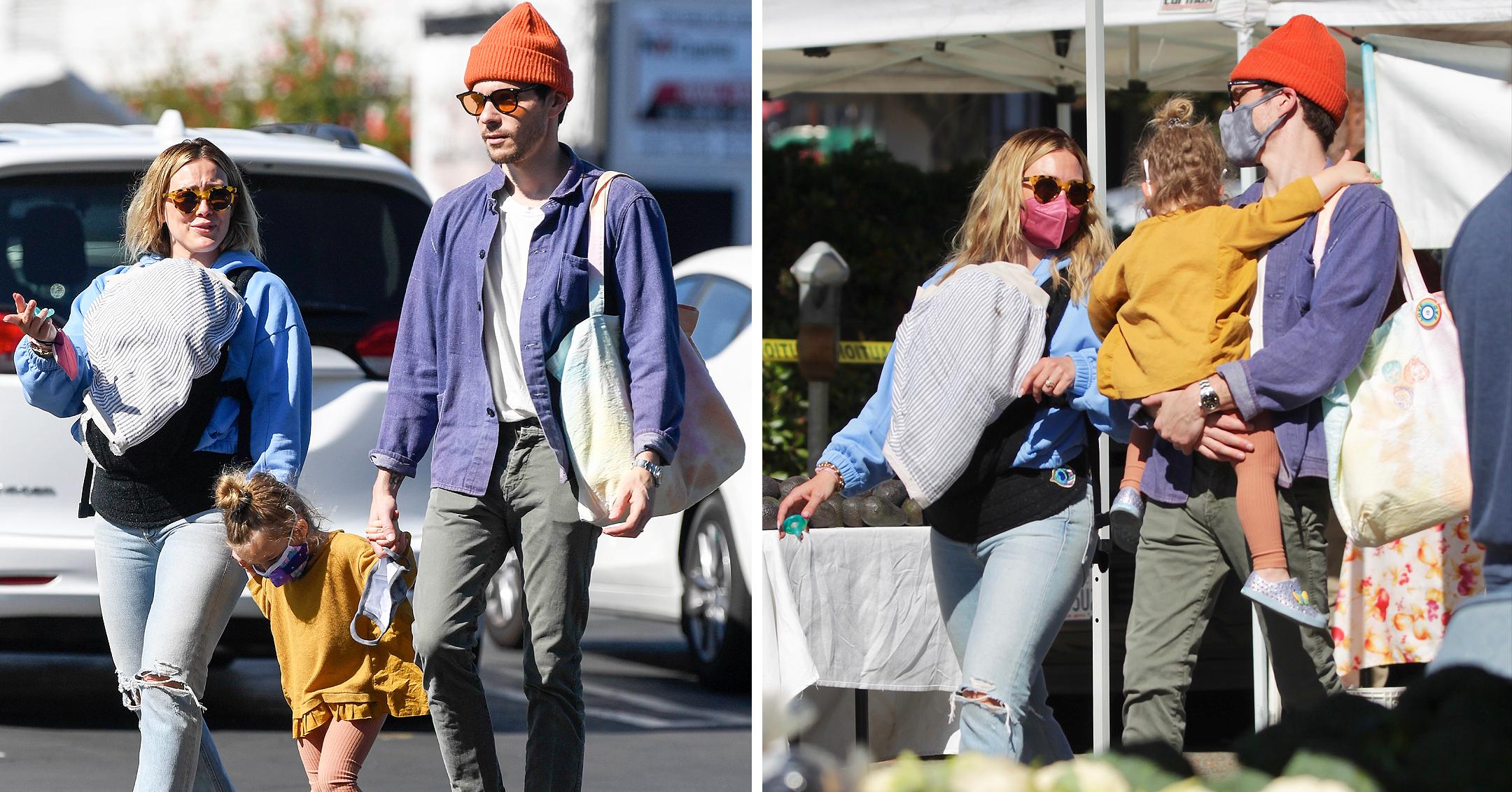 Family Fun Day! Hilary Duff & Matthew Koma Bring Their 2 Daughters To The Farmer's Market — See Photos
Easy like Sunday morning! On May 23, Hilary Duff and husband Matthew Koma took their daughters, 2-year-old Banks and 2-month-old Mae, out to a local farmer's market.
Article continues below advertisement
"I love when everyone's full of energy and the house is buzzing. You never know what the day is going to bring or what your kid's going to say," the actress told PEOPLE of her expanding family. "We're in the thick of it, and it feels good."
Check out some photos from their family day, below!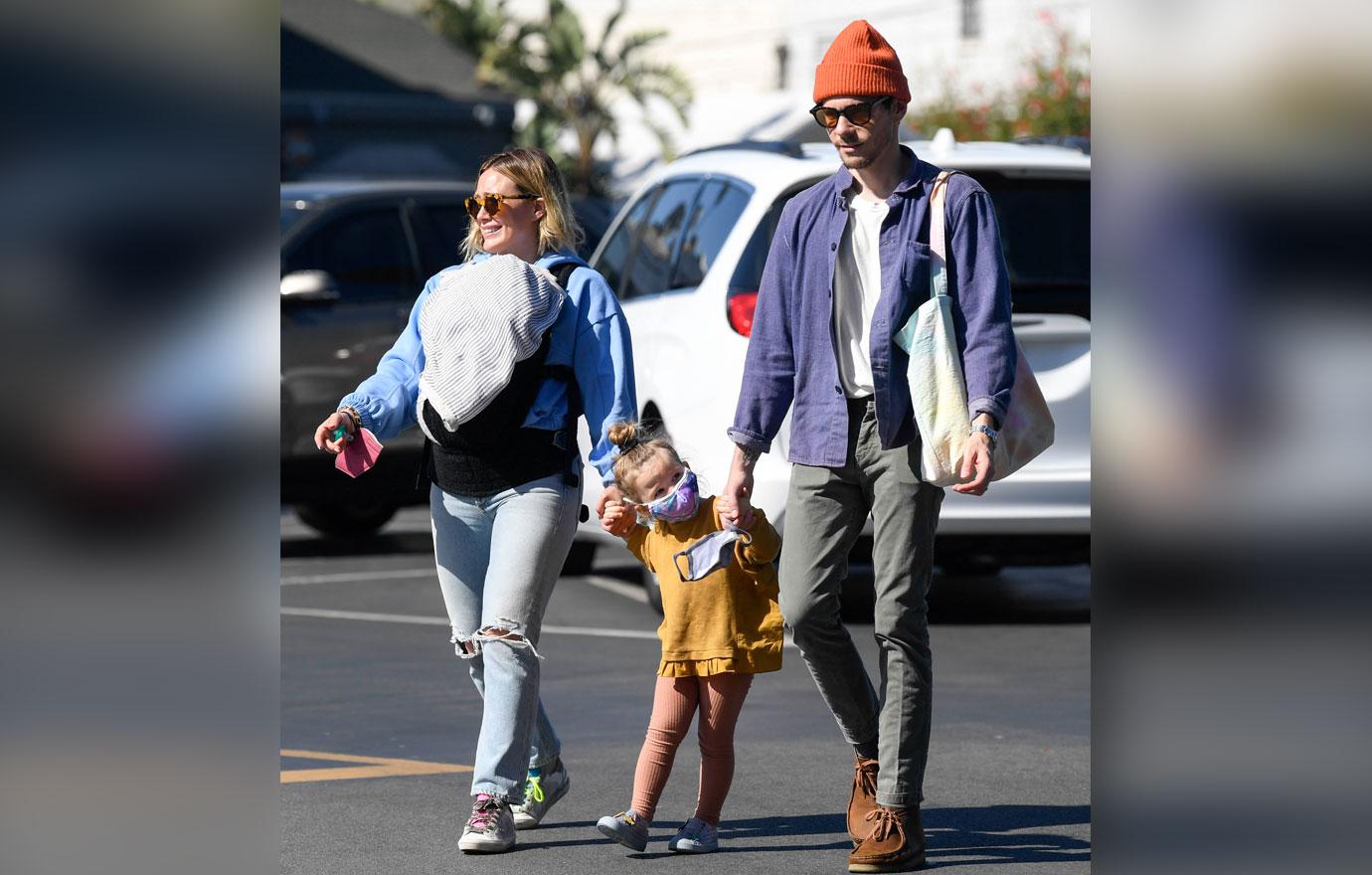 The adorable clan kept it casual for the outing and also wore face masks. The Younger star carried her newborn in a carrier, placing a blanket on top to shield her from the sun and cameras.
Duff welcomed her youngest via an at-home water birth on March 24. Her 9-year-old son, Luca, whom she shares with ex-husband Mike Comrie, was present for the occasion.
"It was kind of important for me. Because I'm really big on being open and honest with him about how strong women are and how childbirth looks," she explained of her decision to have him involved. "I think that sometimes a 9-year-old boy is like, 'Well, men have bigger muscles,' and, yeah, but we bring life into this world. We move a baby through our body."
Article continues below advertisement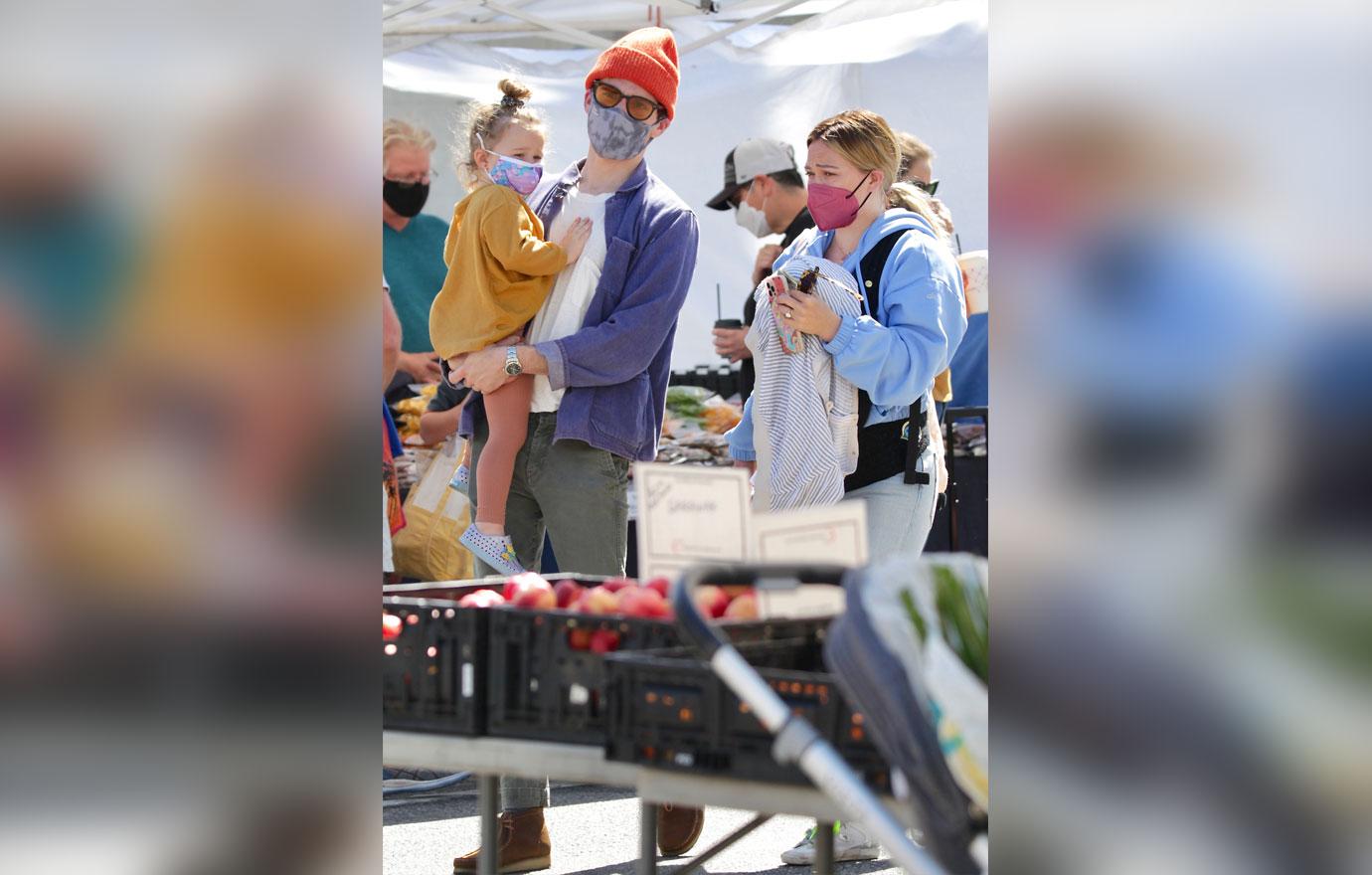 The parents, who married in December 2019, checked out some of the fresh fruit with their little girls.
"It's a learning curve to throw a newborn into the mix," the Disney Channel alum told PEOPLE. "A lot of people have been like, 'That third kid really gets you.' And they're right!"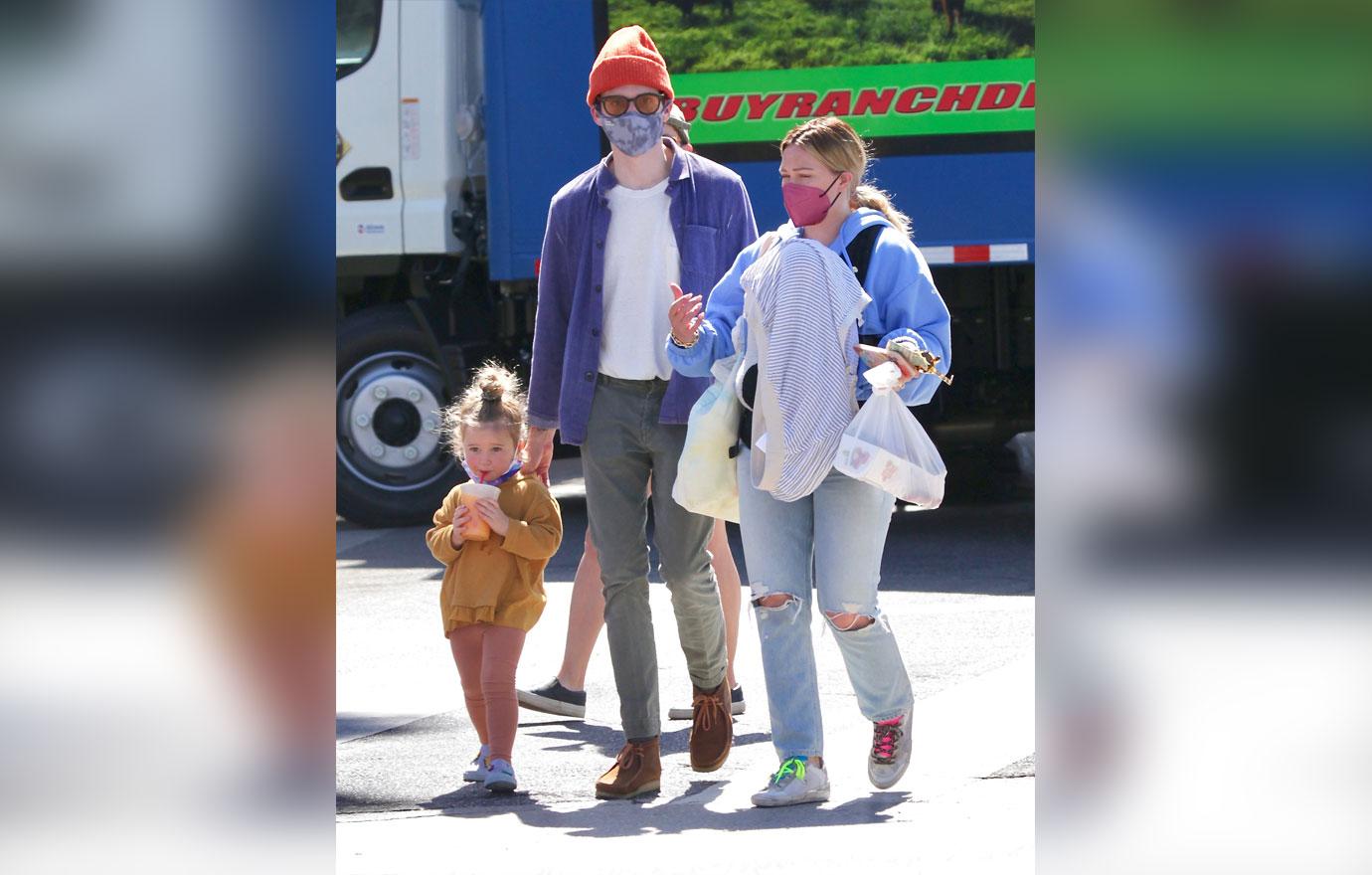 Article continues below advertisement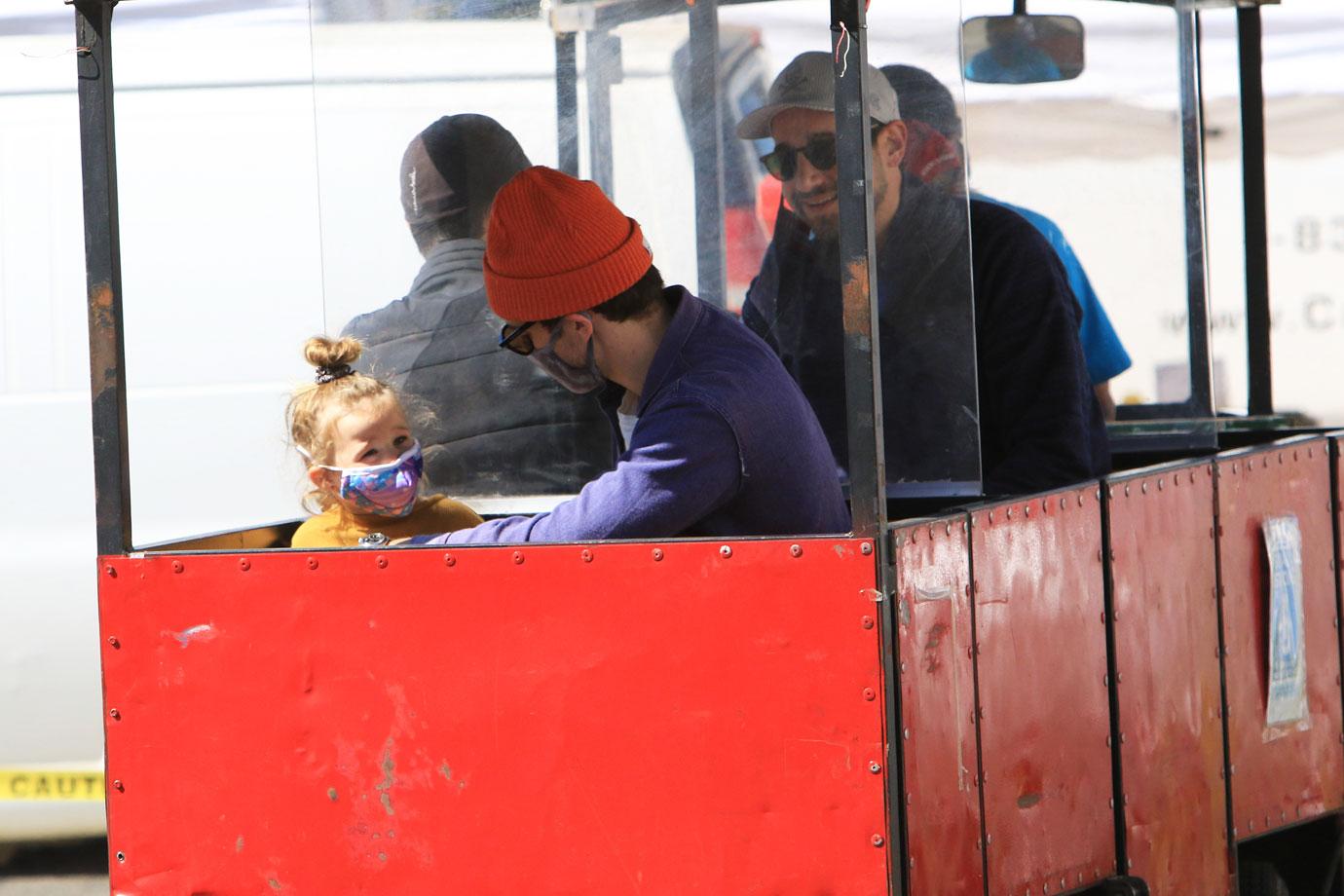 Time for a joy ride! At one point, the musician took Banks on a train.
"He was such an amazing dad right out the gate. In this time of breastfeeding and craziness, he was like, 'I'm just going to be your assistant because I think that's how I'm going to be the most help to you in this timeframe,'" Duff shared of her husband. "He has this really amazing way of looking at the big picture where I'm very much like, right-here-right-now — and he zooms out."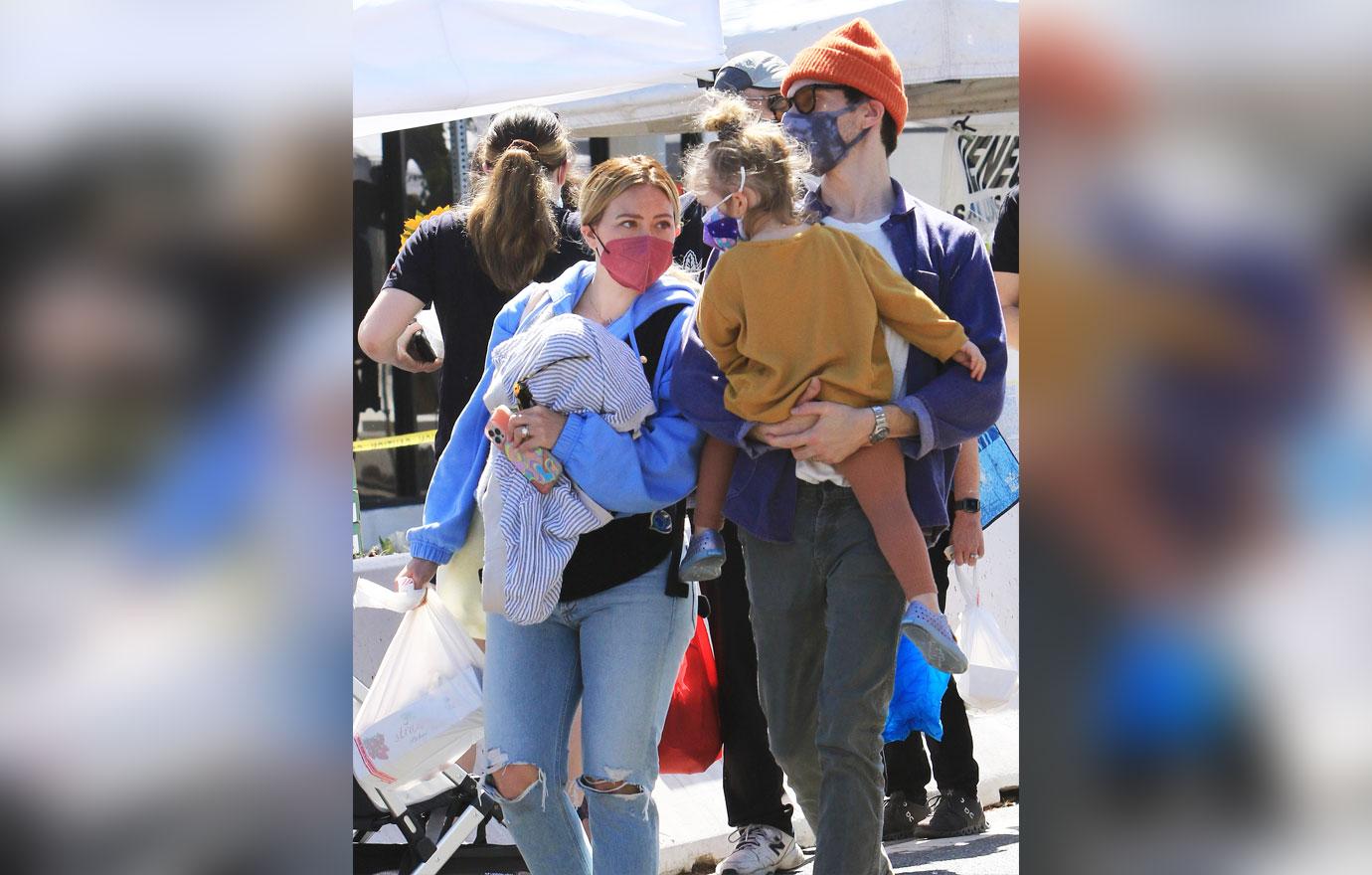 "I'm so in love with all my kids," the Lizzie McGuire star has gushed. "And I love this mayhem."