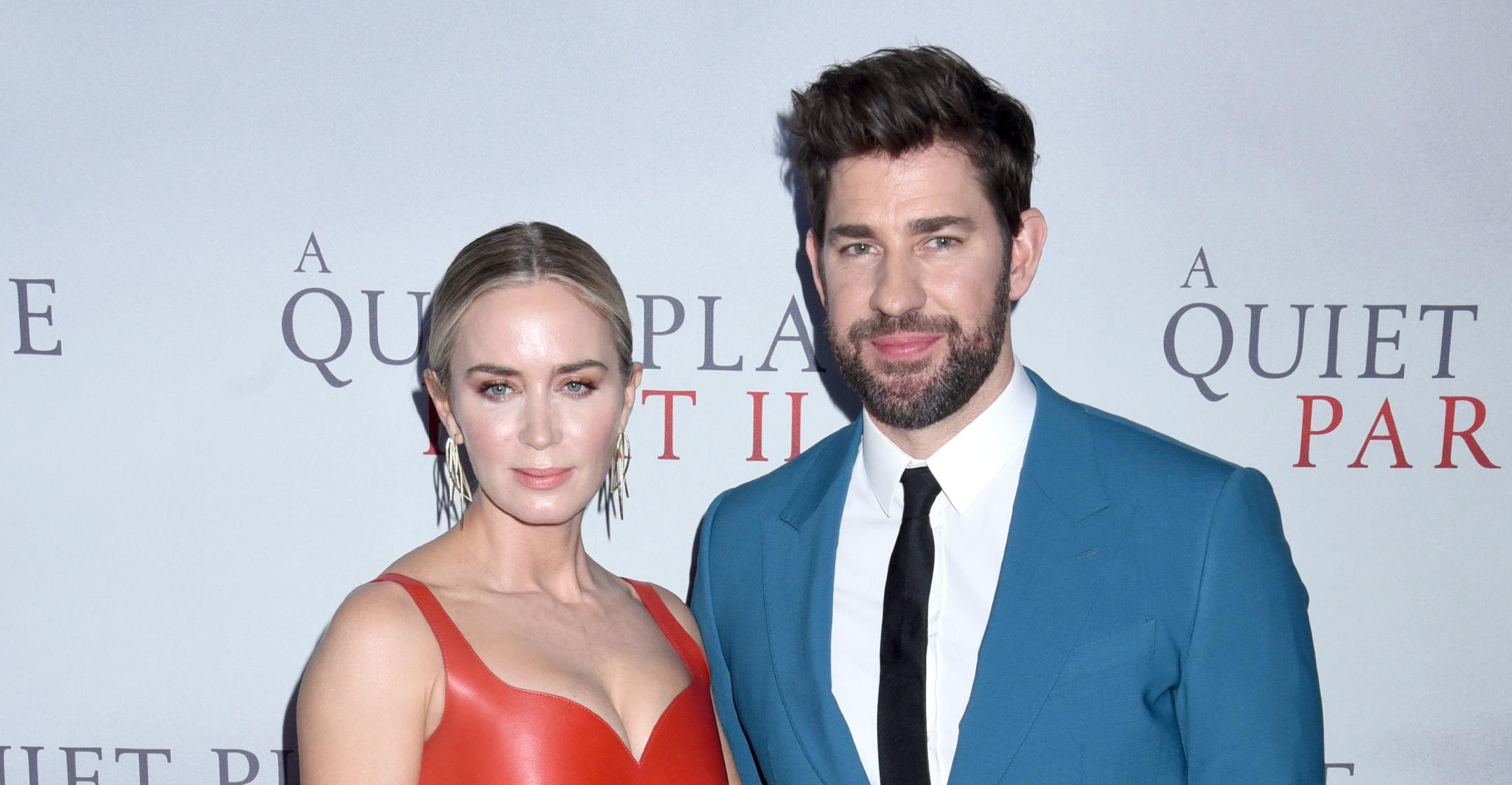 Emily Blunt Explains Why She Wants Her & John Krasinski's 2 Daughters To 'Remain Oblivious' To Their Fame
Compared to some celebrity couples, Brooklyn residents Emily Blunt and John Krasinski live a relatively low-key life — but that hasn't stopped their eldest daughter, Hazel, 7, from discovering that her parents are far from the average mom and dad.
Article continues below advertisement
"It's a strange thing to navigate, you know? Hazel came home the other day and we were in the kitchen and she goes, 'Are you famous?'" the Mary Poppins star told The Sunday Times. "And I'd never heard her ... we've never said that word in our house. We don't talk about it."
Blunt figured that one of Hazel's classmates must have said something to her, but the mom-of-two still wants to shield her and her youngest daughter, 4-year-old Violet, from the truth.
Article continues below advertisement
"I was like, 'Um ... not really, I don't think I am. Did someone say that to you, Haze?'" the actress recalled of their conversation. "She said, 'Yeah,' but then she wouldn't divulge much more, you know, but it's weird. It's weird."
Article continues below advertisement
The U.K. native acknowledged that at some point, the girls will find out, but for now, she believes ignorance is bliss.
"I don't want my kids to feel any more important or special or that there's a glare on them any more than other kids," she noted. "If they can remain oblivious for the longest time, I'd be thrilled."
Article continues below advertisement
"They don't even want to see what I do. They don't even like it when I put on makeup," she added of her glamorous career. "They don't like any of it! They just want me to be their mommy."
Krasinski shared a few details on his girls' disinterest in their professions when he hosted the January 30 episode of Saturday Night Live.
"I have been watching this show since I was eight years old. I was trying to explain that to my kids, what I was doing this week. I told them, 'You know how your favorite show is Paw Patrol? My favorite show is SNL,'" he shared in his monologue. "So for me, it's like I'm on Paw Patrol. And they were like, 'What? You're on Paw Patrol?' And I was like, 'No, no, no, no. And they were like, 'Call us when you're on Paw Patrol.'"