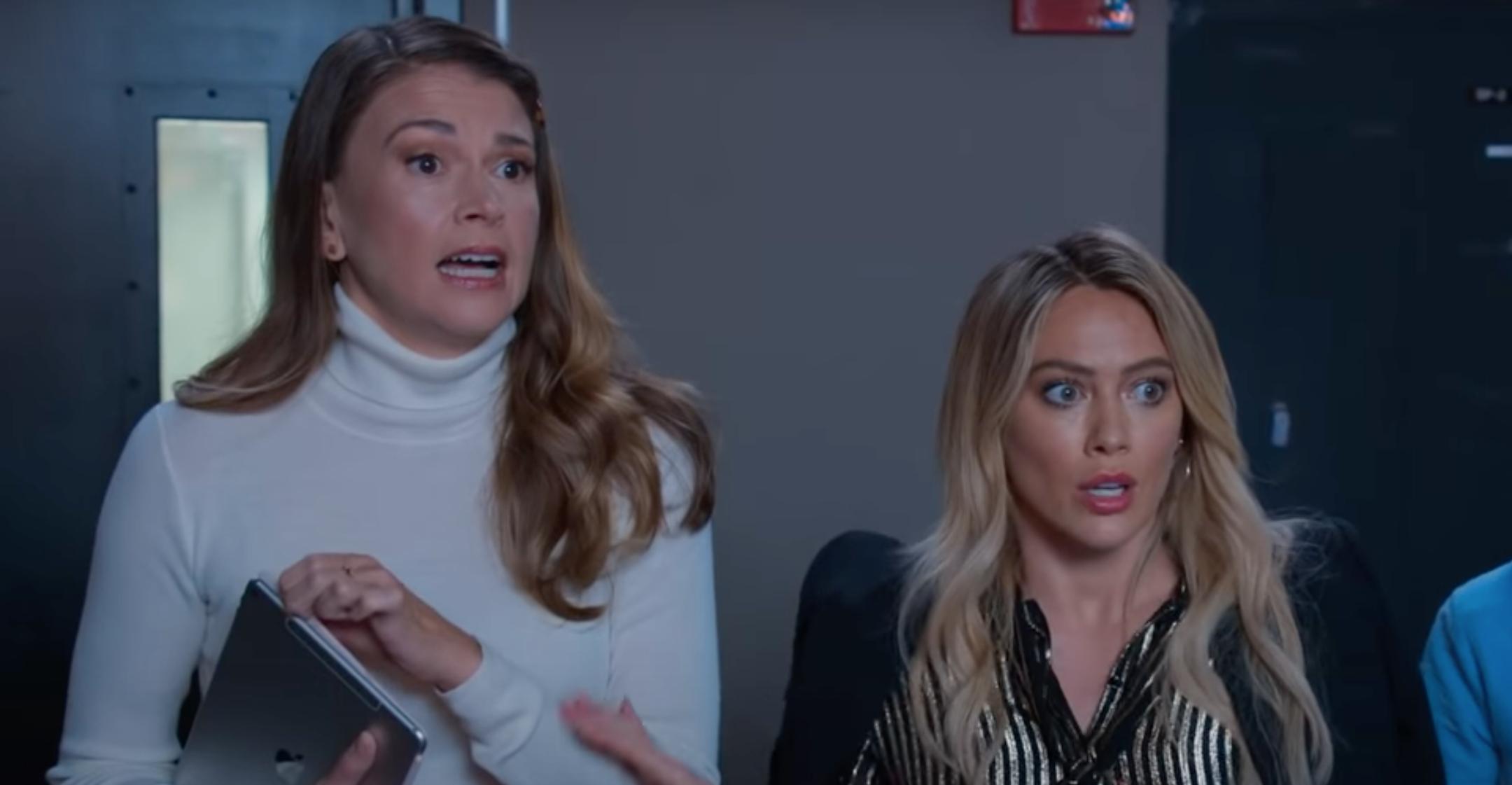 Did Liza Accept Charles' Proposal? Is Kelsey Coming Back To Millennial? The Season 7 'Younger' Trailer Is A Must-Watch!
Article continues below advertisement
The clip starts off with Charles (Peter Hermann) asking Liza (Sutton Foster) to marry him during the season 6 finale. However, it's unclear if Liza is officially off the market.
Not only are fans curious if Liza said yes, but her ex Josh (Nico Tortorella) and pal Lauren (Molly Bernard) are also confused as to what their relationship status is.
"Did she say yes? Are they engaged?" Lauren asks.
Additionally, Kelsey (Hilary Duff) is at a crossroads in her career — should she trust Quinn Tyler (Laura Benanti) or return to Millennial?
Article continues below advertisement
Later on, Josh asks Liza if their on-off romance is done for good. "If I had said something sooner, would it have made a difference?" he asks.
The series first premiered on TVLand in 2015 and is now coming to an end. However, creator Darren Star and Foster are excited for avid viewers to see how everyone's story unfolds.
"Our fans have been so loyal and so passionate, it's really exciting to be able to finally reveal what's in store for these characters they've been rooting for all along," Foster said in February. "We're bringing all the emotion, all the laughs and all the drama that has defined Younger and made it the success that it is."
Article continues below advertisement
Duff — who just welcomed her third child — shared the video clip on Instagram, writing, "#ForeverYounger. Buckle up buttercup...who wants to see @youngertv early? @paramountplus will have the first 4 episodes on 4/15! #foreveryounger."
Article continues below advertisement
As for who Foster hopes her character ends up with, she said, "I have always been very pro-Charles. I have also been pro-Josh too, but I feel like I didn't want the proposal to be the end of their story, meaning she rejects him. Will that be the end of Liza and Charles? I was worried about that. I don't want that to be the end of their story."
The first four episodes of the seventh — and final! — season will drop via Paramount+ on April 15.