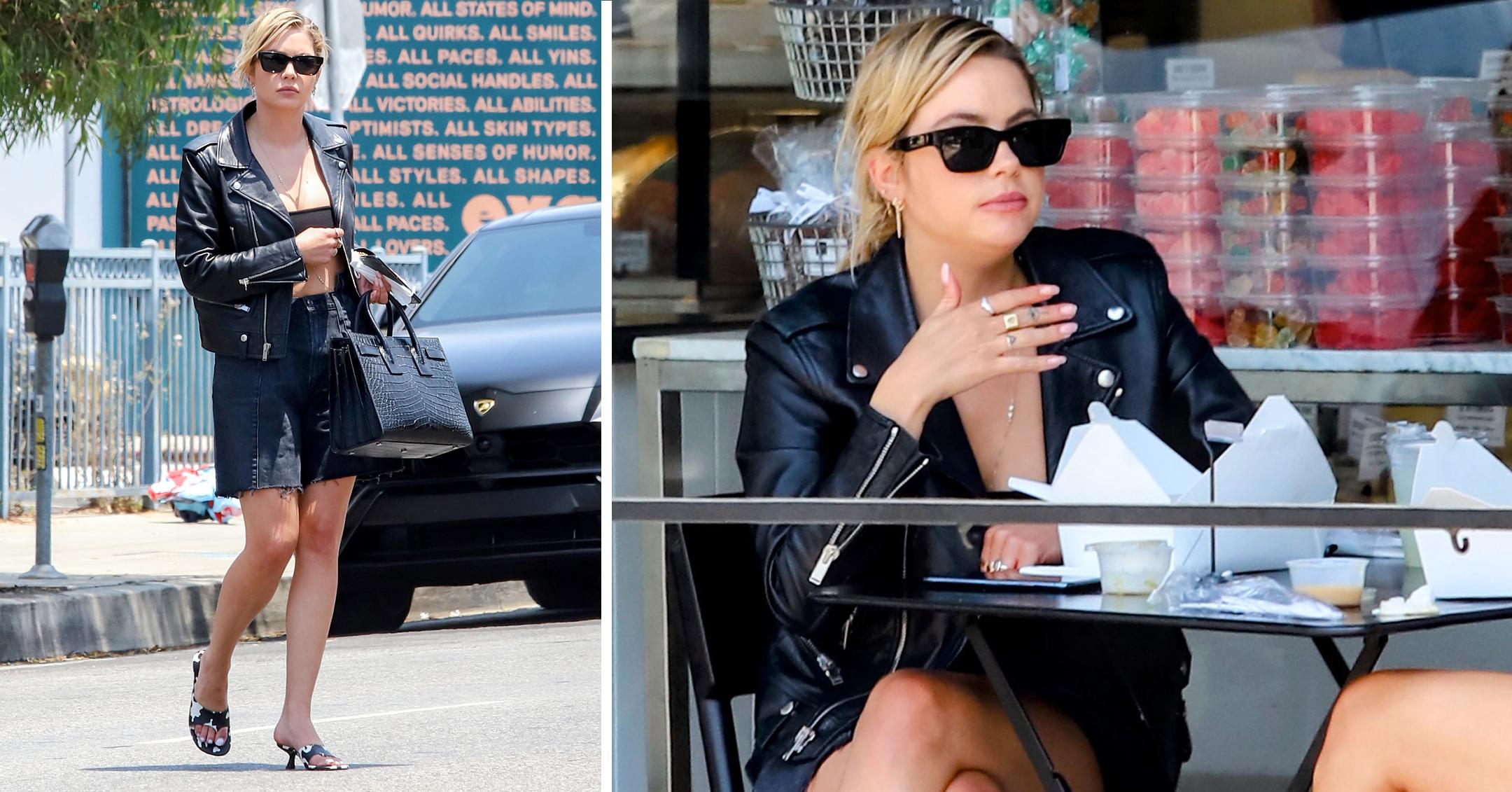 Biker Babe! Ashley Benson Stuns In An All-Black Outfit While Grabbing Lunch In L.A. — Photos
Even though it's hot in California, Ashley Benson still went for an all-black look while grabbing lunch with a friend at Joan's on Third in Los Angeles on Wednesday, June 16.
Article continues below advertisement
The Pretty Little Liars star was photographed wearing a leather biker jacket, a black bandeau and a black skirt.
Scroll through the gallery below to see more photos from her outing!
Article continues below advertisement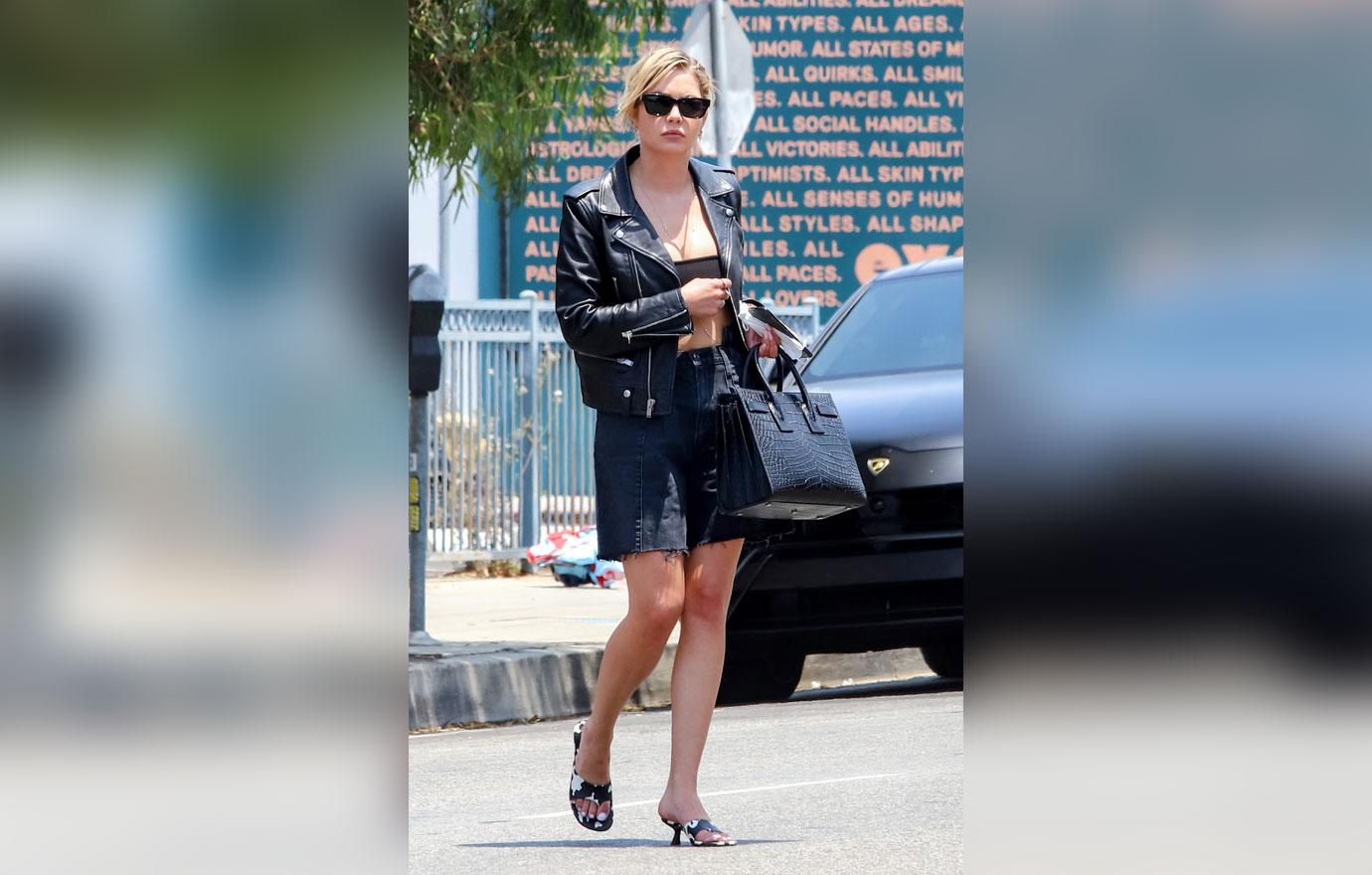 The blonde beauty accessorized with black sunglasses, a black purse and black-and-white kitten heels.
Benson has described her style as "more laid-back, but when I do dress up, I really go for it. I like a suit look on a girl. I dress like I should be living in New York: boots, leather jackets, sweaters, coats."
"I think New York style is so cool and effortless," she continued. "One of my favorite things is walking around and seeing everybody's style — people are very fashion forward here. Brooklyn surprisingly is super-cool and young and has great fashion. The East Village has great fashion. Everywhere. I feel like everyone is on-point in New York, even if you're getting groceries. Everything looks chicer here. It's just the attitude, too. I feel like New Yorkers are just very cool and calm. Not trying too hard. That's what it is: Just super-effortless, and it just makes everything look that much better."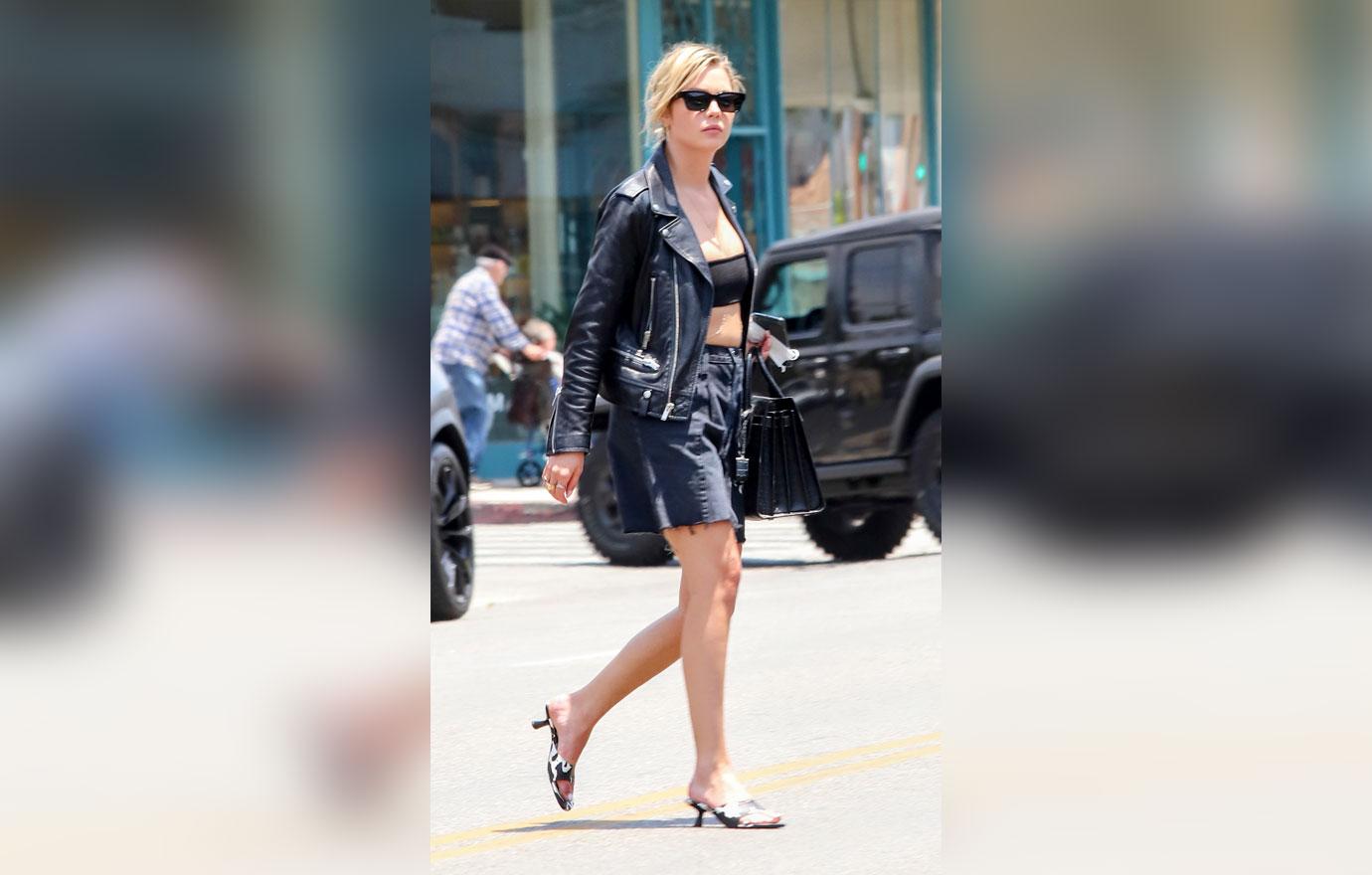 The day before, the actress stunned in a cut-out dress when she attended an evening event. "what a fun night last night. Thank you @coinclouddcm Now a #digitalcurrency pro 😜 #sponsored," she wrote on Instagram.
"Take a risk once in a while — why not? But try to wear things you feel comfortable in. If you're not, it will show, especially in pictures," she previously advised.
Article continues below advertisement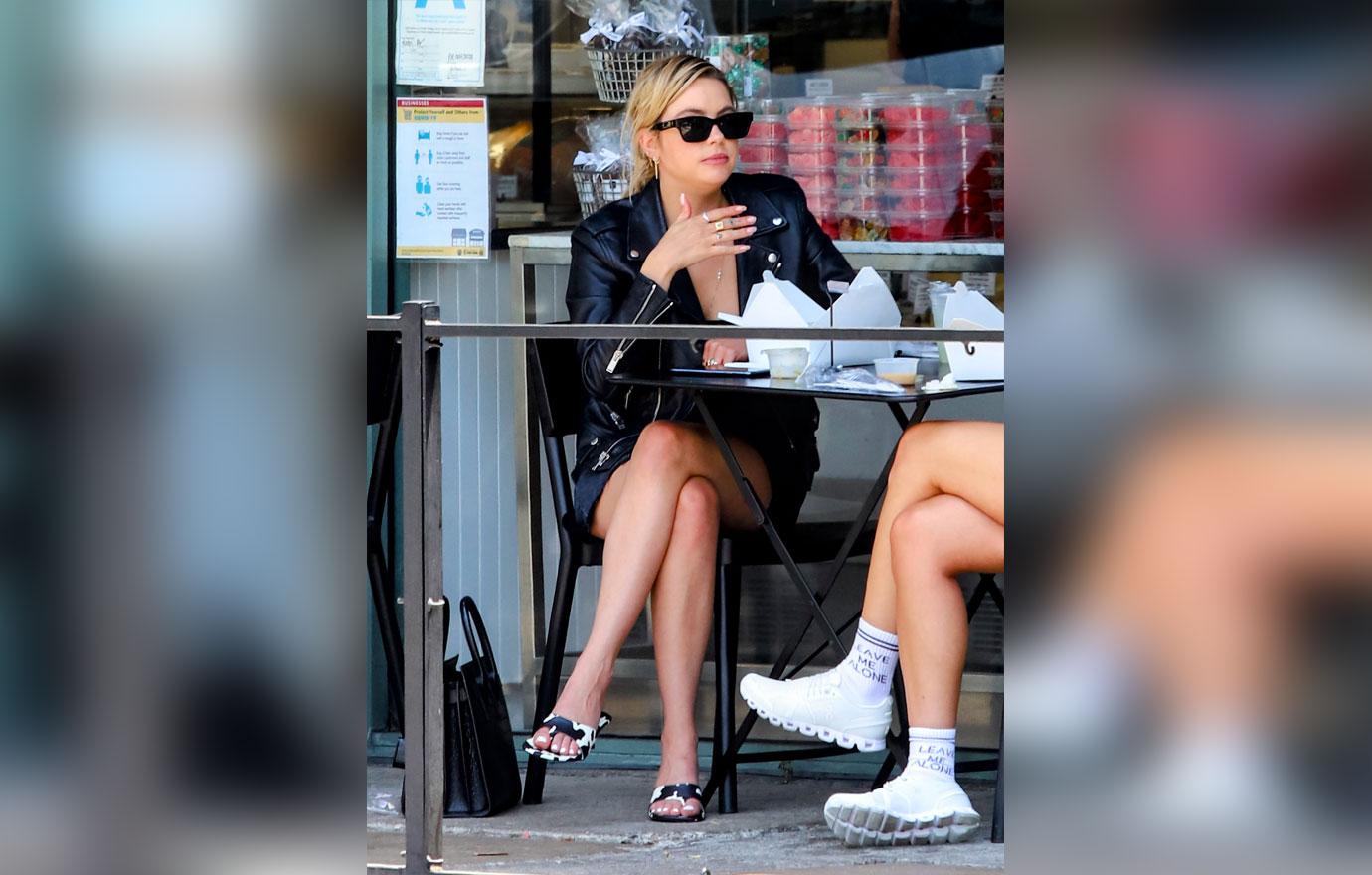 Benson seemed like she was really into the conversation she was having.
"My all-time fave [designer] is Saint Laurent. I'd wear it 24/7 if I could. Or The Row; I love how Mary-Kate and Ashley Olsen mix masculine with feminine," she said of her fashion sense.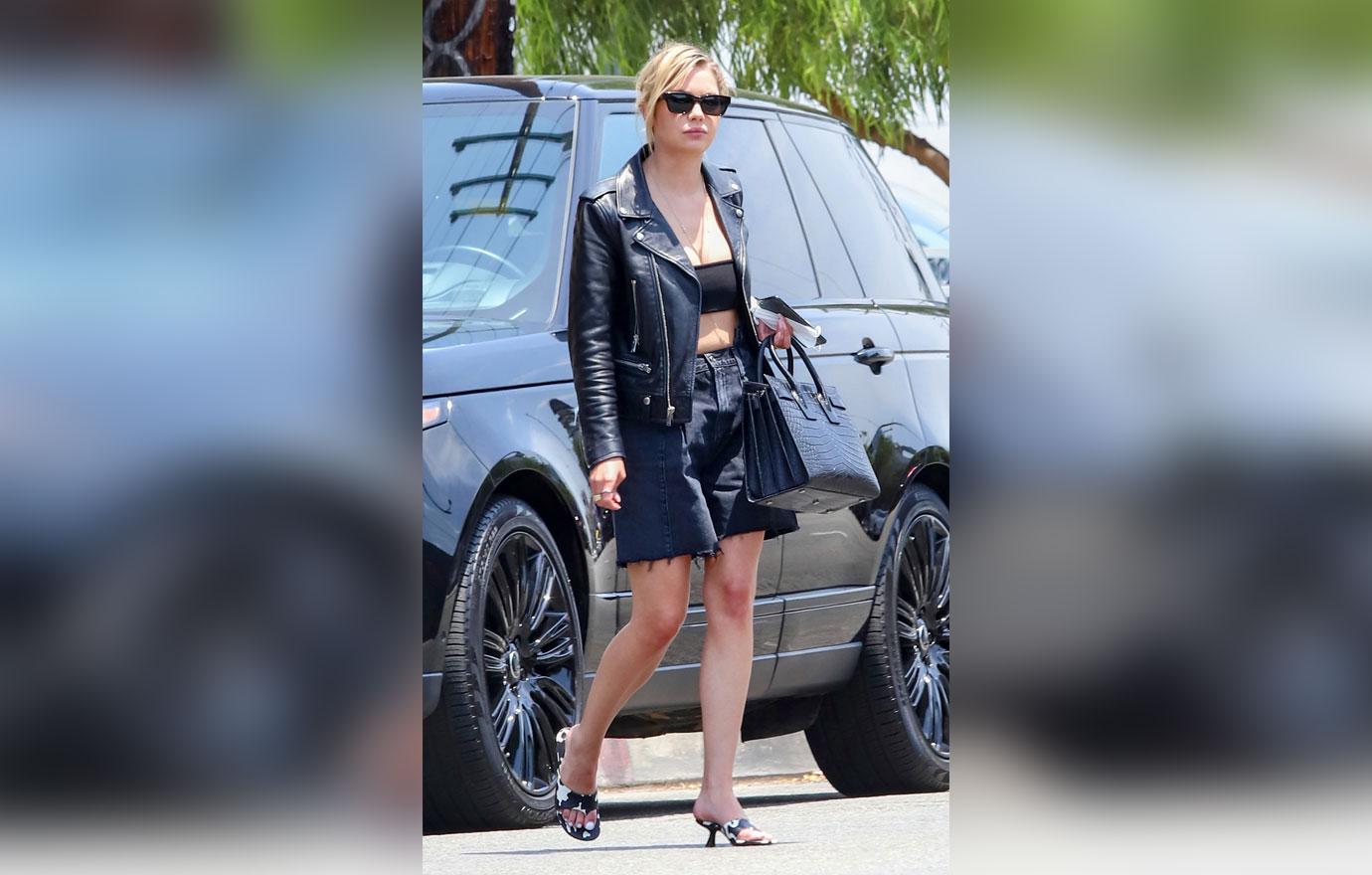 Benson noted that one of the perks of her job is getting to steal clothes. When she appeared as Hanna Marin on PLL, she admitted she loved her character's sense of style.
"My character [on], Hanna, has always dressed super, super girly. But recently, they've been putting me in designers like Chanel and Givenchy. It's opened me up to wearing fancier things during the day. I'm going to ask for everything when the show ends!" she previously said.