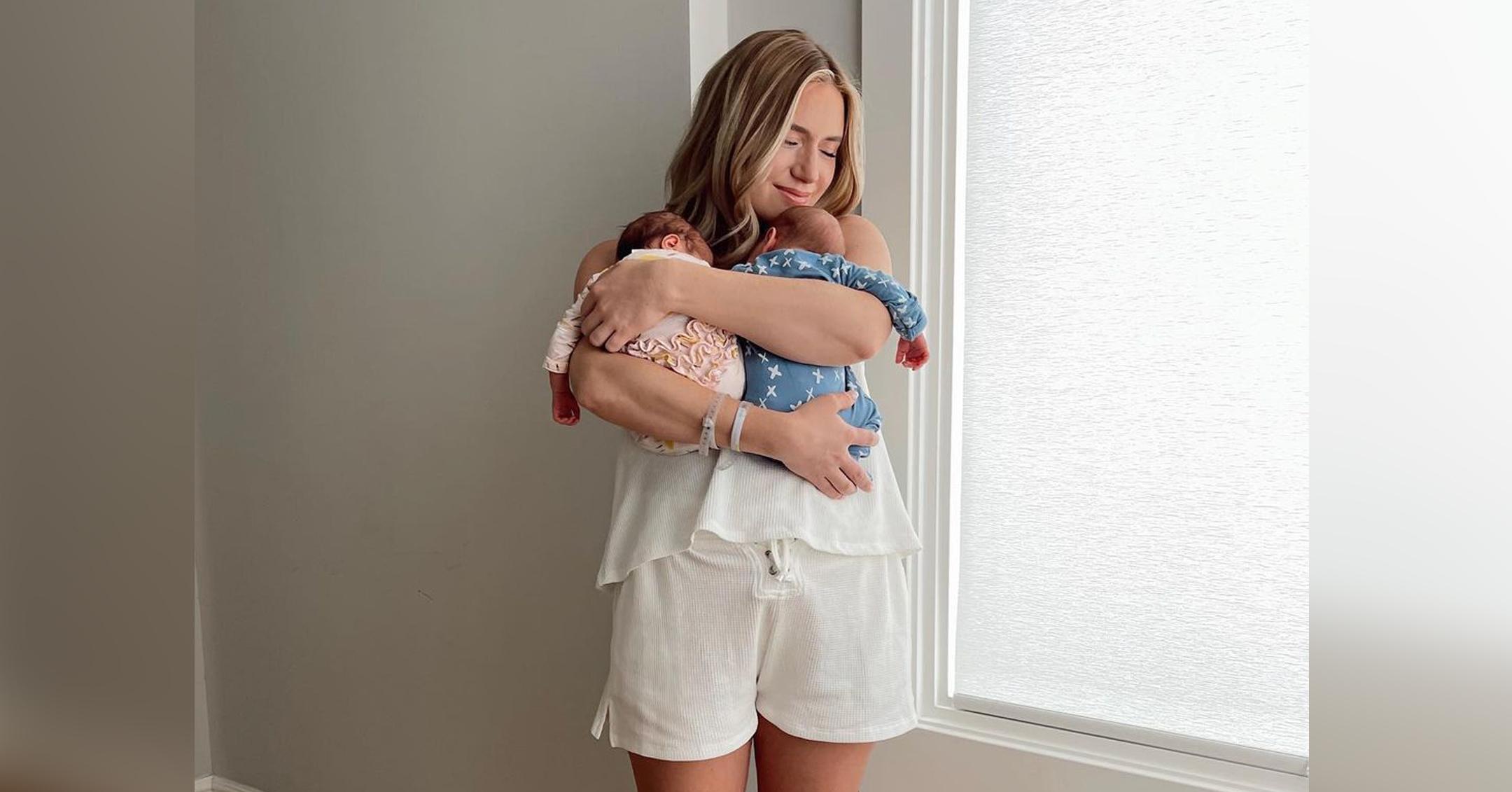 'Bachelor' Alum Lauren Burnham Proudly Shows Off Her Postpartum 'Squishy Belly' After Giving Birth To Twins
Lauren Burnham has no qualms when it comes to displaying her postpartum body!
Less than two weeks after the Bachelor star welcomed twins with husband Arie Luyendyk Jr., she posted a full-figure selfie on Instagram.
Article continues below advertisement
"11 days pp... just a reminder that not everyone gets a flat tummy back right after popping babies out & it's all good," she captioned her photo, where she was wearing a black sports bra and matching high-waisted underwear that read "MAMA" on the band. "Proud of this squishy belly even if i have to ask, 'what could possibly be in there?!' lol."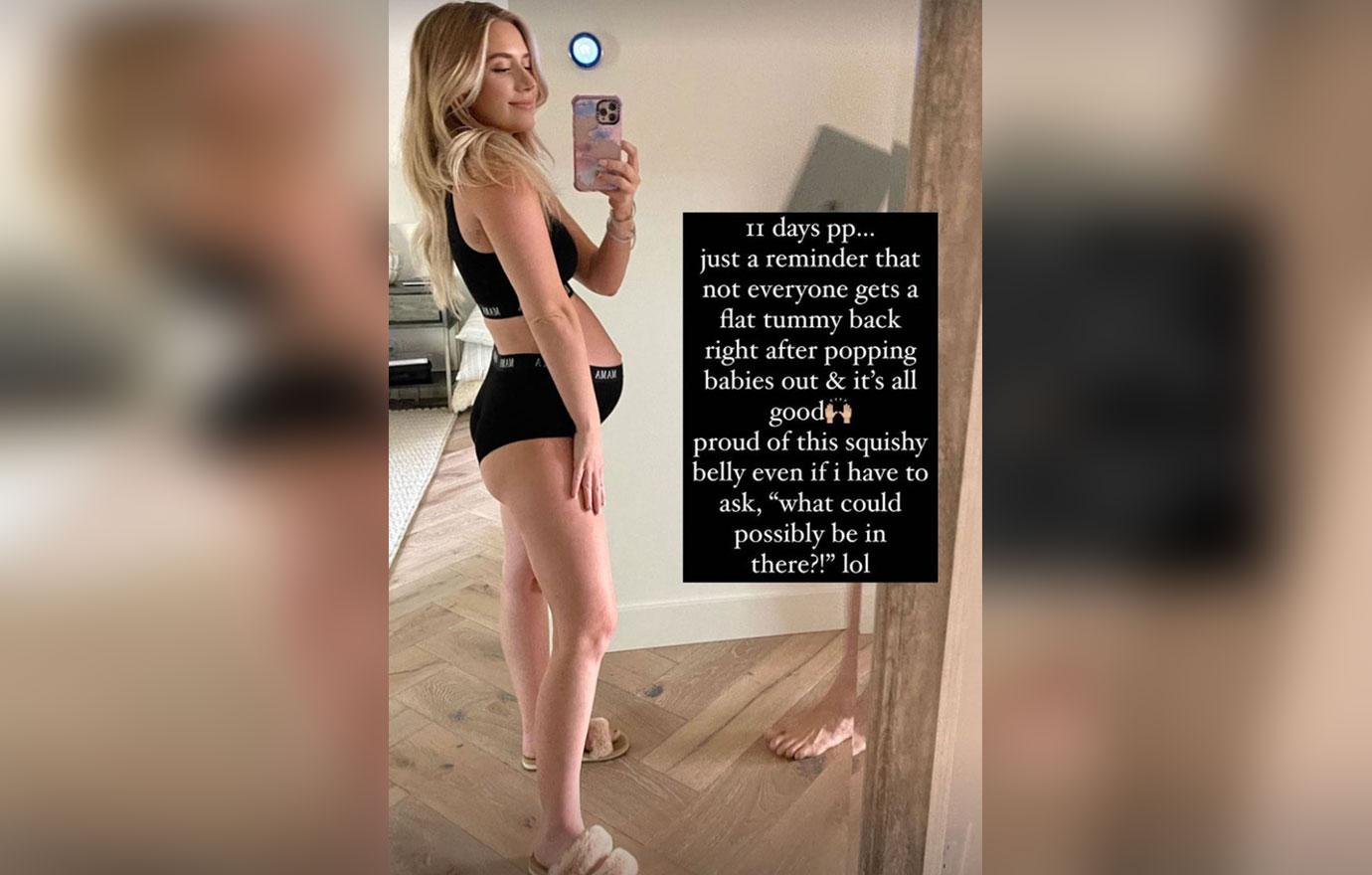 Article continues below advertisement
After the reality star gave birth to daughter Sienna and son Lux on June 11, her husband praised her on social media. "Never been prouder of my wife than in this moment," the race car driver gushed. "She is the strongest woman I know and I'm lucky to be on this incredible journey with her."
While the couple, who are also parents to 2-year-old daughter Alessi, were able to leave the hospital with their little boy four days after delivery, Sienna had to stay put, as she needed more oxygen.
Thankfully, after a week in the NICU, the pair were able to reunite the babies back at home just one day before Father's Day.
Article continues below advertisement
Burnham had been sharing tons of photos of her baby bump throughout her pregnancy, and she told Morning Honey that she wasn't "stressed" about her body changing "because I know that in the grand scheme of things, that's not what is most important. My body will get back to its new normal after that, so I don't really stress about that much."
For years, the mom felt "insecure" about her figure, but carrying a child made her realize how silly all of her worrying was.
"I think a lot of girls are like that, dependent on how great you look, there is always something that bothers you, which is crazy because when you look back, I gained 50 pounds from my first pregnancy," she shared. "So, after I had Alessi, I was looking at my pre-pregnancy body, and I was like, 'What was I ever stressed about? I look great."