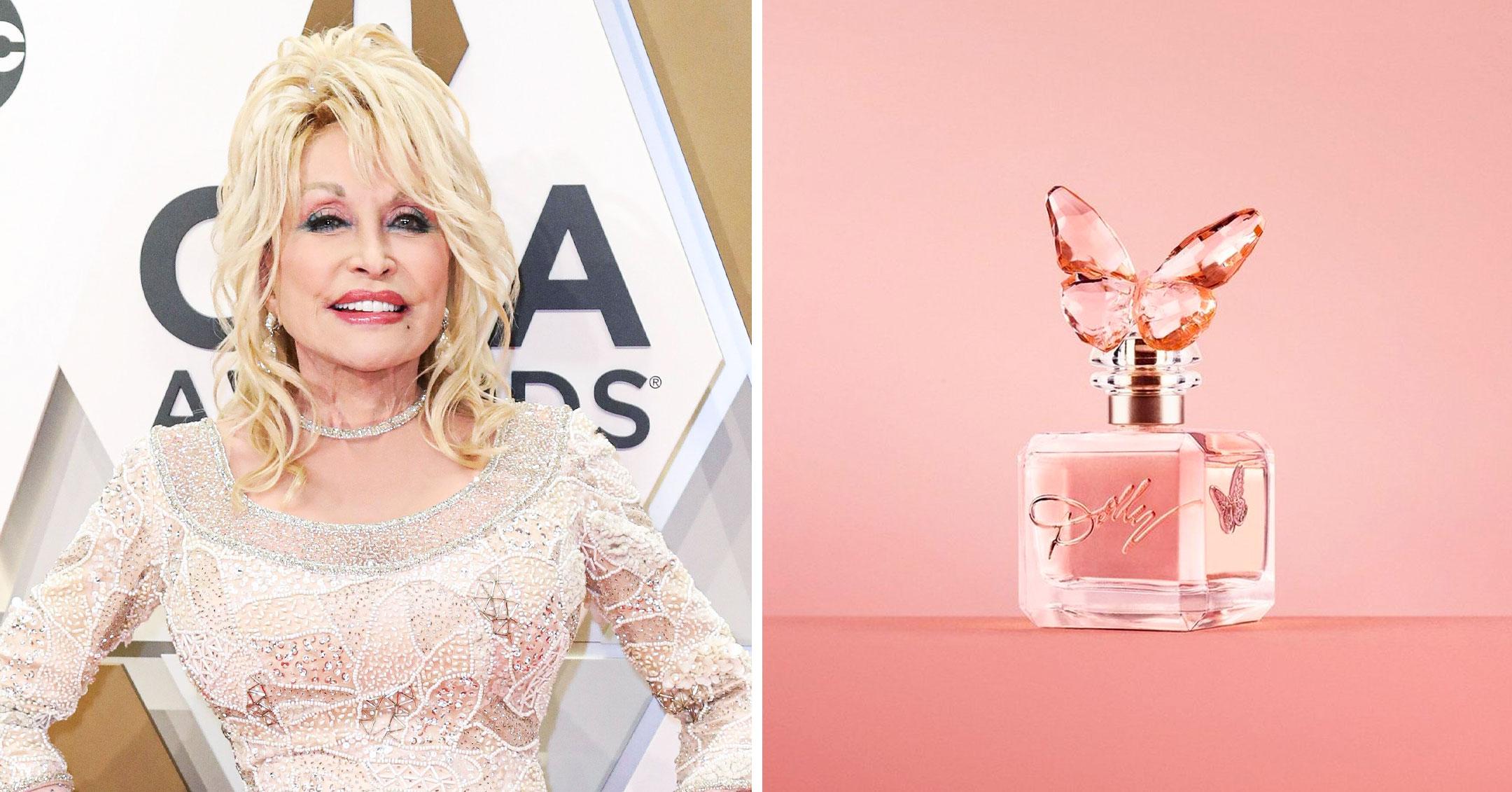 Dolly Parton's First Fragrance Features A 'Gaudy' Butterfly Cap & Scents Of Vanilla, Jasmine & Musk
At long last: Dolly Parton has finally joined the ranks of the Hollywood women with their very own perfume.
In partnership with HSN, the legendary singer just debuted Dolly — A Scent From Above, which smells, well, just like herself!
Article continues below advertisement
"I've wanted to do a fragrance for years and years because I love perfume, I love beautiful scents, and I've always been complimented on how I smell," she explained to InStyle. "People have always been saying, 'What are you wearing?' and I guess we call it Dolly because it's just been a combination of things that I've loved."
Article continues below advertisement
If you smell the "soft and cloud-like" fragrance, you'll get whiffs of mandarin, peony blossoms, jasmine, vanilla, sandalwood and musk.
"I never did like real loud perfume," the country star noted. "So I just chose from the different flavors that I had and the different perfumes, and powders, and bath oils that I've loved throughout the years and took it to the fragrance people to see if we could come up with my combination and we did!"
Parton revealed she's been working on the product for more than two years, but it was well worth the wait as she believes they "nailed it. I hope everybody feels as blessed as I do when they wear it."
Article continues below advertisement
The scent is available in a 3.4 oz bottle, rollerball and a body cream, but fans of the "Jolene" singer's self-professed "gaudy" style are sure to be fixated on the bottle, which features a peach crystal butterfly as the cap.
Article continues below advertisement
"I love flashy things," she admitted. "I always joke about it, when they say, 'Less is more,' I say, 'That's not true in my case. I can't get enough of anything.'"
Parton chose a butterfly in particular because it's her "symbol."
"I used to chase them, get lost in the woods back in the country when I was a little girl. I wasn't afraid of them because they wouldn't sting or bite and they were colorful and gentle," the Grammy winner shared. "I just kind of related to them. I wrote one of biggest hits in my early career, called 'Love Is Like a Butterfly,' so it just seemed natural. It made a beautiful package, I thought."