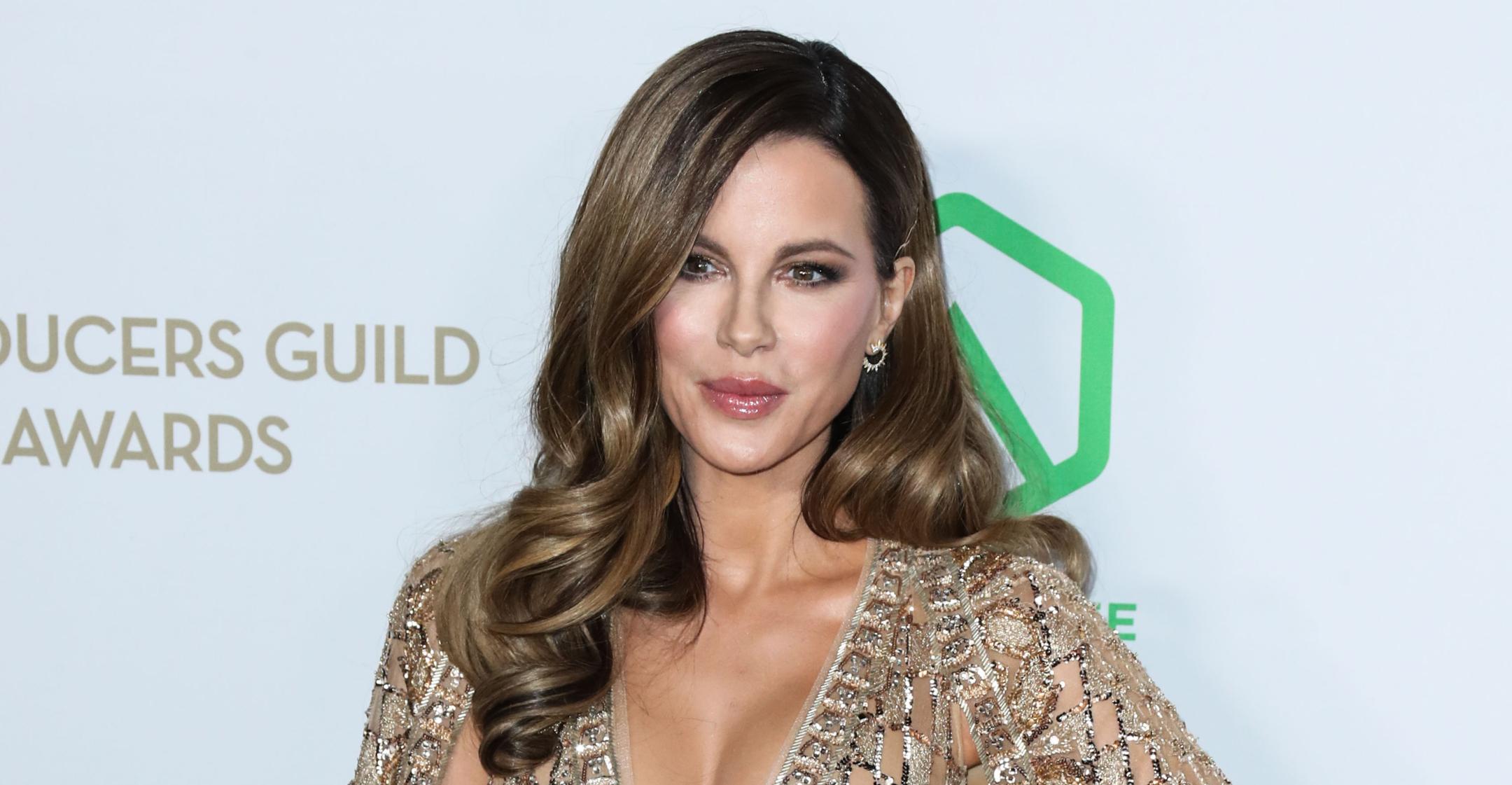 'This Is Me': Ageless Beauty Kate Beckinsale Insists She's Never Had Botox Or Any Cosmetic Work Done To Her Face
Kate Beckinsale and her youthful looks are the envy of women everywhere, but the actress insisted that she's never had any work done to her famous mug.
Article continues below advertisement
"I'm not against people having it. [But] I do get pissed off," she admitted of the assumptions that she's had Botox. "It's sort of a given that I've had it, which I just literally haven't."
The star, 47, told The Sunday Times that she stays away from plastic surgery procedures out of of fear — something she inherited from her mom, Judy Leo, who's so cautious about beauty treatments that she won't even get a facial.
Article continues below advertisement
"I'm frightened of paralyzing my face. My mum's voice is in my head, very loud, at all times," she explained. "I know if I did do Botox, I'd be the one that would get the droopy eye and my mum would go, 'I f**king told you! See? You should never do that.'"
Article continues below advertisement
Beckinsale credited her smooth and clear complexion to her mom, declaring that the 76-year-old still looks "radiant" and "amazing."
Even if the Widow star wasn't afraid of needles, it's unlikely that she would get any work done, because in her experience, celebrities have their looks ridiculed no matter what.
"I think women are damned anyway. You're seen as too young, you're too old," she explained. "Where is the f**king sweet spot for women? At some point you just have to go, b**ch — this is me."
Article continues below advertisement
Emilia Clarke echoed the brunette beauty's words. The Game of Thrones star recalled an incident where her facialist told her to get fillers, which prompted Clarke, who was just 28 at the time, to give her the boot.
Article continues below advertisement
"You hear about all your contemporaries getting it done and you're like, 'Does that mean I have to? Should I be doing that?'" the Last Christmas star said to ELLE. "And then you work on a movie and the director of photography lights you beautifully and you get over it."
"You've got this idea of aging, and then you've got the idea of what aging makes you look like. At 34, I am wiser, more intelligent, I've had more experiences, I've done all this stuff and I'm proud of that," Clarke declared. "You can only do that because you are the age you are. Time is the only thing allows you to do those things. So, if my face is gonna reflect the time that I've spent on this earth, I'm down for that."