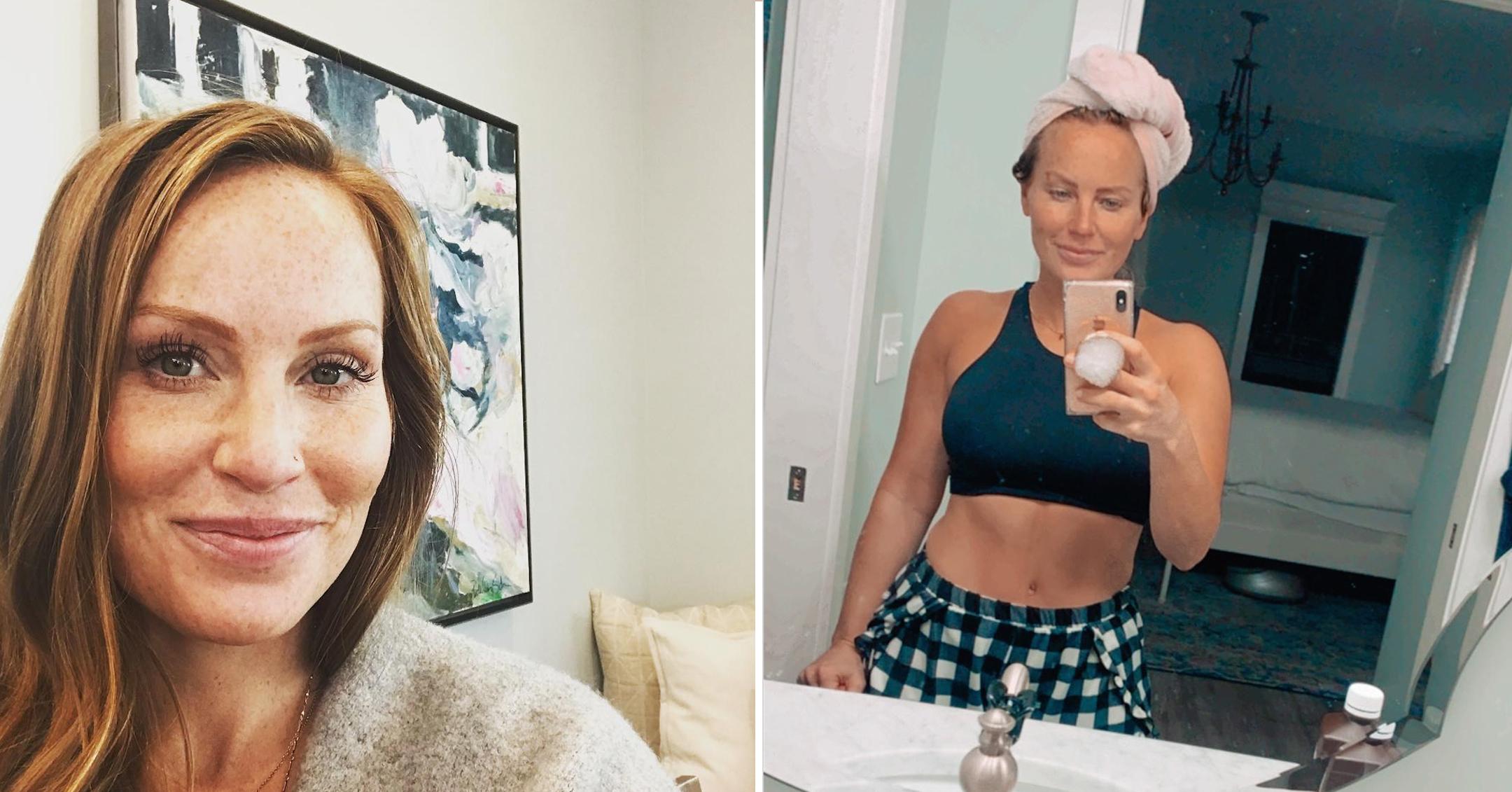 Exclusive: Mina Starsiak Hawk Encourages Others To 'Do Whatever Makes You Happy' After Undergoing Plastic Surgery, Says She 'Feels Like Myself Again'
After carrying two children, Mina Starsiak Hawk made the decision to go under the knife and get a tummy tuck, liposuction and breast implants.
Article continues below advertisement
"I didn't feel like myself, and I had about a four and a half inch gap between my stomach muscles, but even literally running on the beach, I was throwing a ball with [her eldest son] Jack yesterday, I would have felt really uncomfortable just doing that, and now I don't mind. I feel like myself again and it just makes me a little bit more outgoing, particularly on the beach in a bathing suit," the HGTV star exclusively tells Morning Honey while promoting her partnership with Bush's Baked Beans to kick off the Bush's Makes Your Summer Beautiful Contest.
Article continues below advertisement
Even though some mommy shamers may come for the mom-of-two, she encourages others to "do whatever makes you happy."
Article continues below advertisement
"If you're completely happy, and you love your stretch marks from giving birth, and they remind you of that time, that's amazing that you can embrace them," she shares. "That's not what they reminded me of. But like makeup, no makeup, if you want to put fake eyelashes on, there are so many different levels and you don't have to be in one box. If you want to get made up and be super smoking fancy for some photos on the beach, and then you want to wipe your makeup off and chill, I think my stance is just let everyone do what they're comfortable with and there is just no need for judgment. Why is what you're doing matter to me, enough that I should say something about it?"
Prior to going under the knife, Starsiak Hawk was candid with her fans as to what she was thinking.
Article continues below advertisement
"It's just always kind of been like second nature. I am very open, I may not volunteer information, but if I am asked, I will share anything," she says. "Specifically, like this vacation that I am on, it's on the beach, with my family, and I didn't want post a picture frolicking down the beach with my 9-month-old with a super flat tummy and people being like, 'Oh, clearly I am not working hard enough, she can do it.' Like no, I had surgery, that's what happened. And I think there is a lot of that you can see and compare yourself to, and I just wanted people to have the full story."
Article continues below advertisement
The reality star has come a long way in her career, and one of the best parts about her job is that she gets to have a "platform to do other cool stuff like this campaign" with Bush's Baked Beans.
"As cookout season begins, everyone is getting so excited about being back out amongst people after the shutdown, and everyone I think did a lot of those big projects in their backyards — a new fence, a new deck, they have got the grill out, and now they are ready to have people over and do fun stuff," she explains. "It's just the perfect opportunity to partner with Bush's Baked Beans and do this really cool giveaway, so it's going to be one person that wins up to $65,000 backyard makeover, custom made by me and also $10,000 in cash."
Article continues below advertisement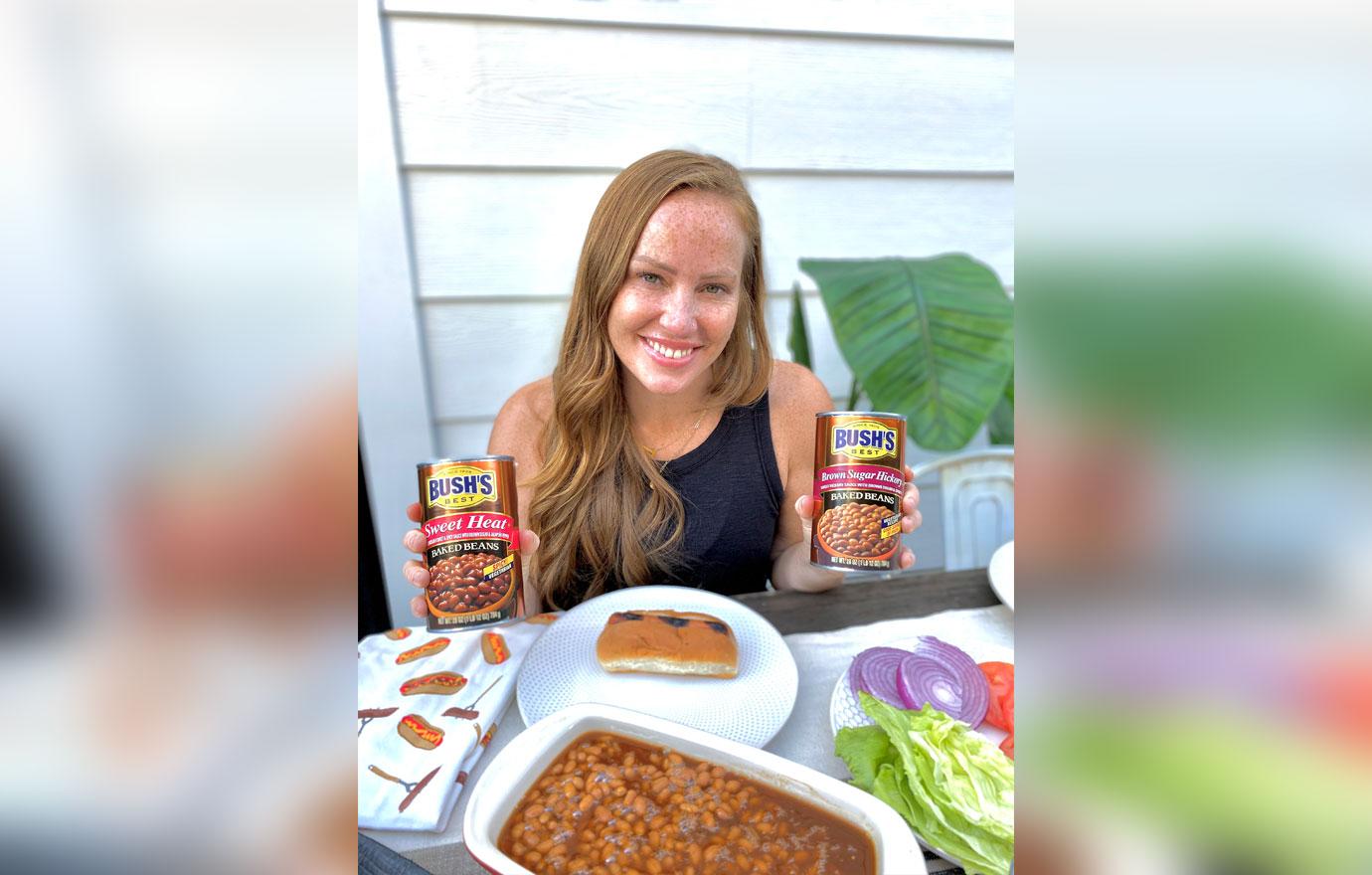 All you have to do is a drop a picture of the backyard they want Starsiak Hawk to design using the hashtag #BushsBeautifulSummerContest. If you follow them, "you can win an entire backyard makeover and make all of your friends super jealous," Starsiak Hawk quips.
The contest runs through July 18, so make sure to enter sooner than later!