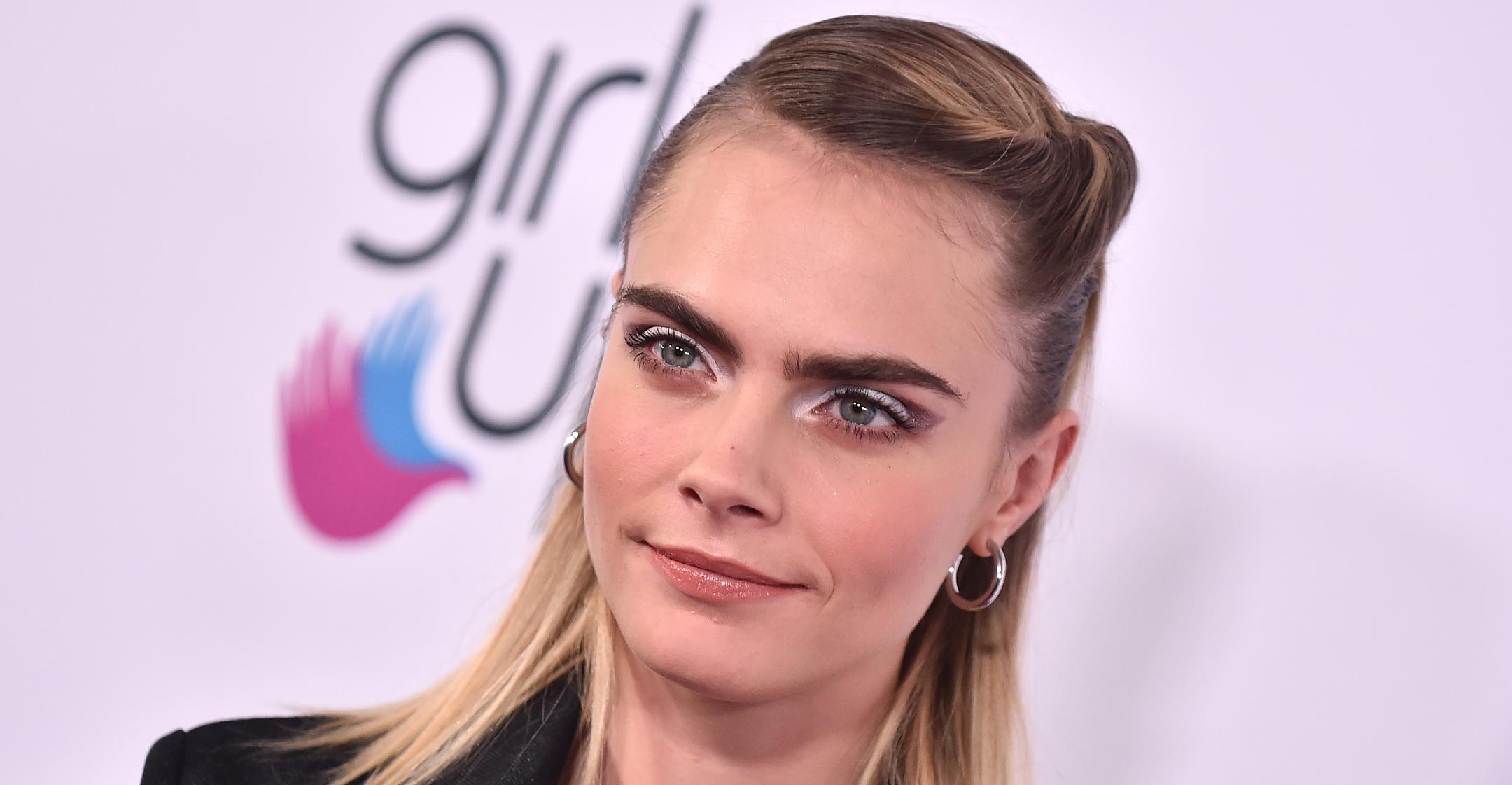 Cara Delevingne Wants To Get Plastic Surgery, But She Won't Ever Do So Because It Doesn't Align With What She Represents
It may be hard to believe, but even the gorgeous Cara Delevingne deals with body insecurities.
While on the "Make It Reign" podcast, the actress and equality advocate explained that while she's thought about having procedures done, she's ultimately decided against it because she would feel the need to be "honest" about it with fans, which some people may not like, as it could prompt others to follow suit.
Article continues below advertisement
"I always think if I were to have work done, that I would talk about it. There's something I find really important for young girls ― I think especially at the moment ― to have someone who would necessarily go and do something, but then talk about it afterwards," she explained. "For some reason, that's frowned upon. And I get it, because it comes from a place of deep insecurity."
Article continues below advertisement
The Carnival Row star admitted that ever since she was a kid, "I was like, 'I want to have a boob job, my boobs are uneven ... I don't like my nose.'" However, "If I was to do it, then I don't think I could be honest about it and then that would be a problem."
"I just think that young girls ― or young boys even ― need to know that some things aren't naturally obtainable. You know? Which is fine!" she stated. "But, just what makes it more sad is that people just can't really talk about it."
Article continues below advertisement
From her sexuality to past suicidal thoughts, Delevingne has always been open with her fans, so the idea of hiding plastic surgery just doesn't sit well with her.
"I would've had something done if I didn't represent what I represent," she noted. "I thought it was more important to not do something because I wanted to represent not doing something, but that doesn't mean I don't want to."
The star came out as pansexual last year and hopes doing do will comfort others.
"Growing up, I didn't feel a lot of pride at all – I was quite scared. I was fearful. I was in hiding. I think many people in the community know what it's like to have to hide part of yourself," she shared with Paper magazine. "So to be proud is to really be able to feel free to shout from the rooftop, 'This is who I am, take it or leave it.' And there is nothing anyone can do about it. I think that's truly inspirational and truly something I wish I had as a teenager, but how inspired I am by people and teenagers and young people who can do that."