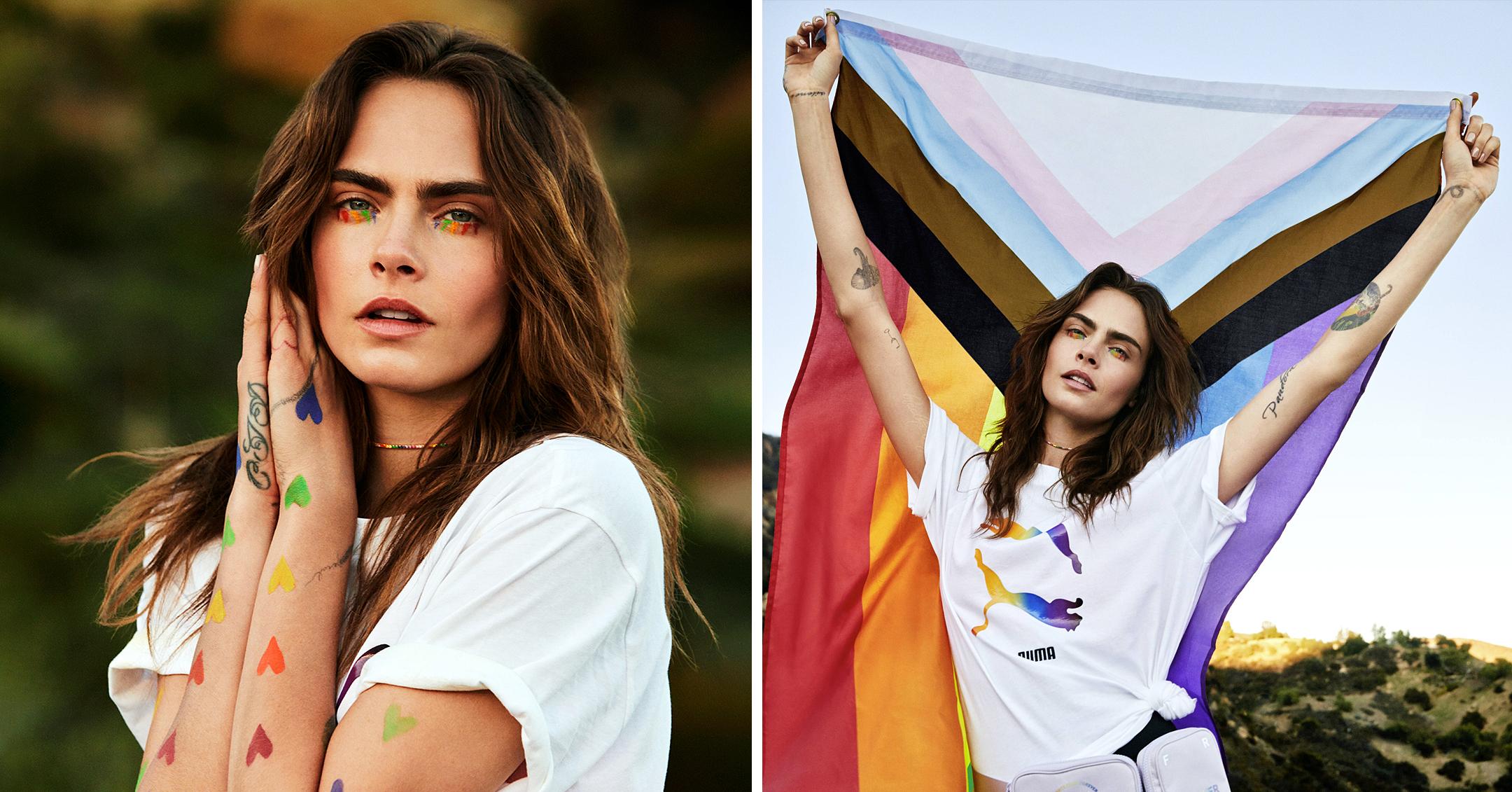 Colorful Cara Delevingne Unveils New Sportswear Collection With Puma To Celebrate Pride — Photos
Out and proud! Cara Delevingne draped herself in the Pride flag as she unveiled a new sportswear collection with Puma.
Article continues below advertisement
The 28-year-old created her second collection with the design company to celebrate Pride month and the LGBTQIA+ community.
Article continues below advertisement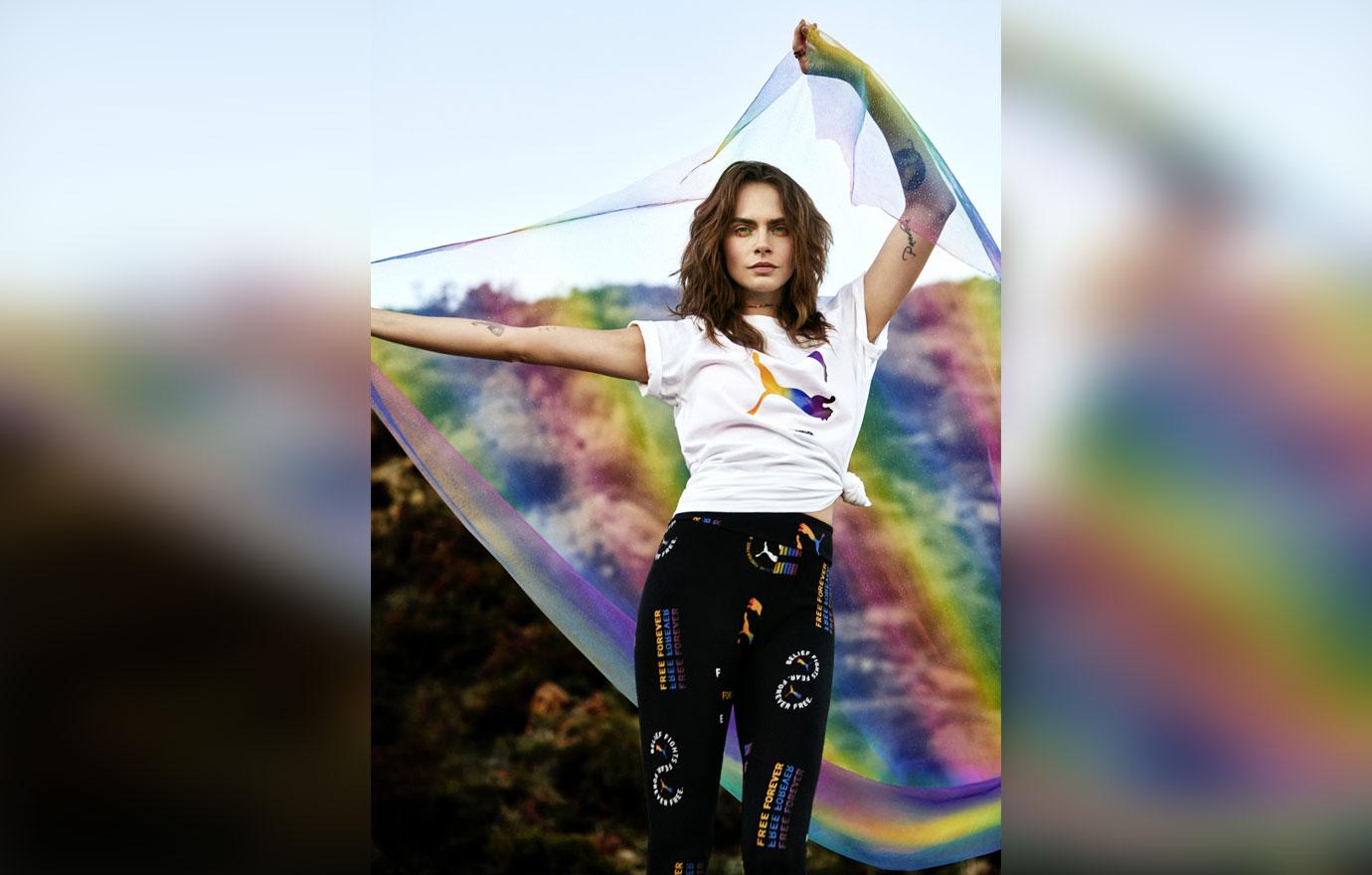 So gorgeous! The model stunned in a white T-shirt and black leggings.
"For my second Pride collaboration with Puma, I wanted to not only celebrate Pride month but also honor the strength of the community, specifically in regard to the mental health hurdles that the LGBTQIA+ community has faced," she said in a statement. "I'm incredibly excited for the impact we will be able to make financially with the generous pledge Puma has made to my foundation – there are loads of many deserving organizations that I'm looking forward to supporting."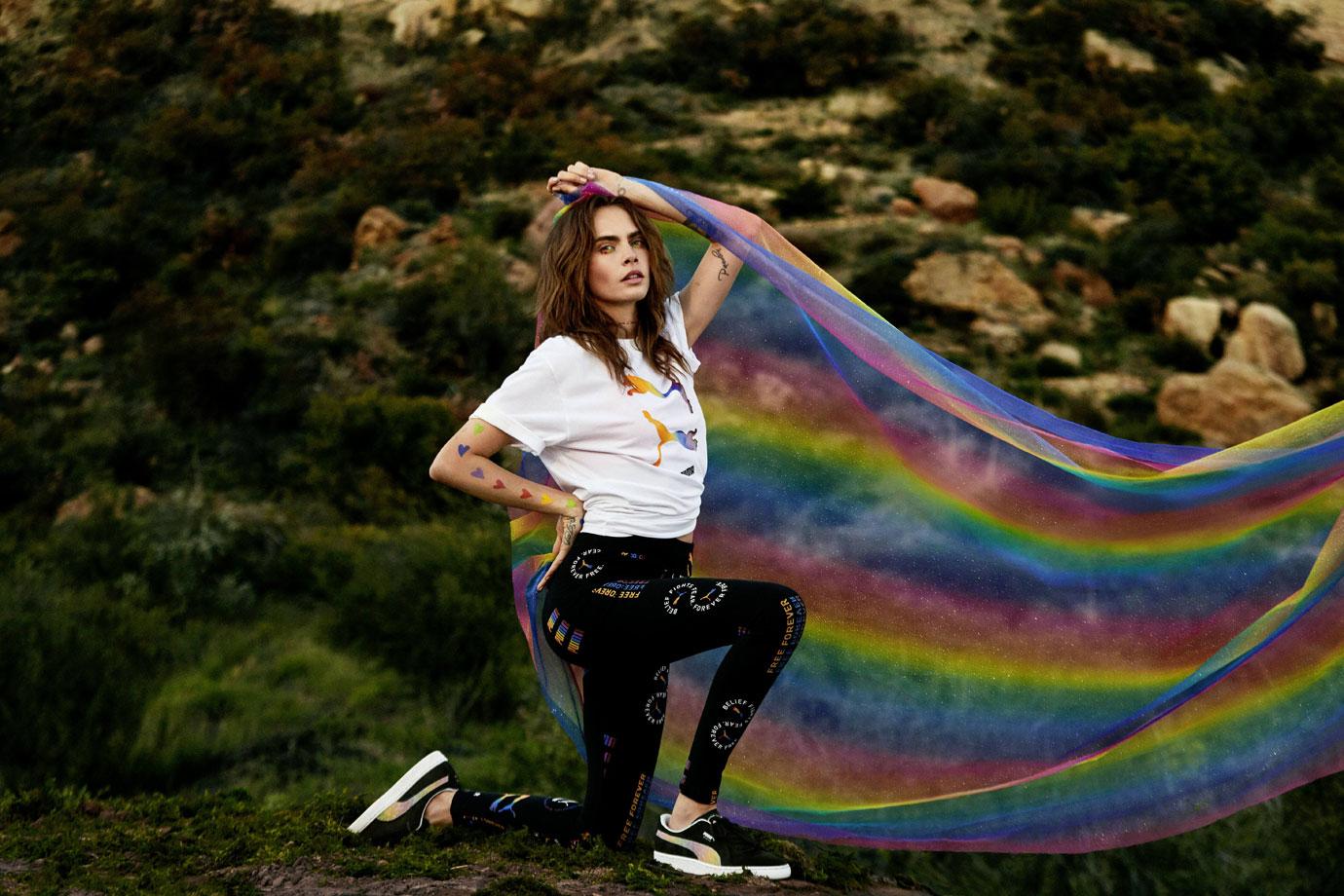 The Forever Free Pride Collection is "made to inspire others to be free from fear and believe in themselves," the brand said, adding that 20 percent of the proceeds from the sales of the collection will go to the Cara Delevingne Foundation, a project of the Giving Back Fund, and be used to support LGBTQIA+ charities around the globe.
The unisex collection is perfect for anyone and features T-shirts, hoodies, a bodysuit, leggings and more.
"I grew up in an old-fashioned household. I didn't know anyone who was gay," the Hollywood star previously explained. "I didn't know that was a thing and actually, I think growing up … I wasn't knowledgeable of the fact I was homophobic."
Article continues below advertisement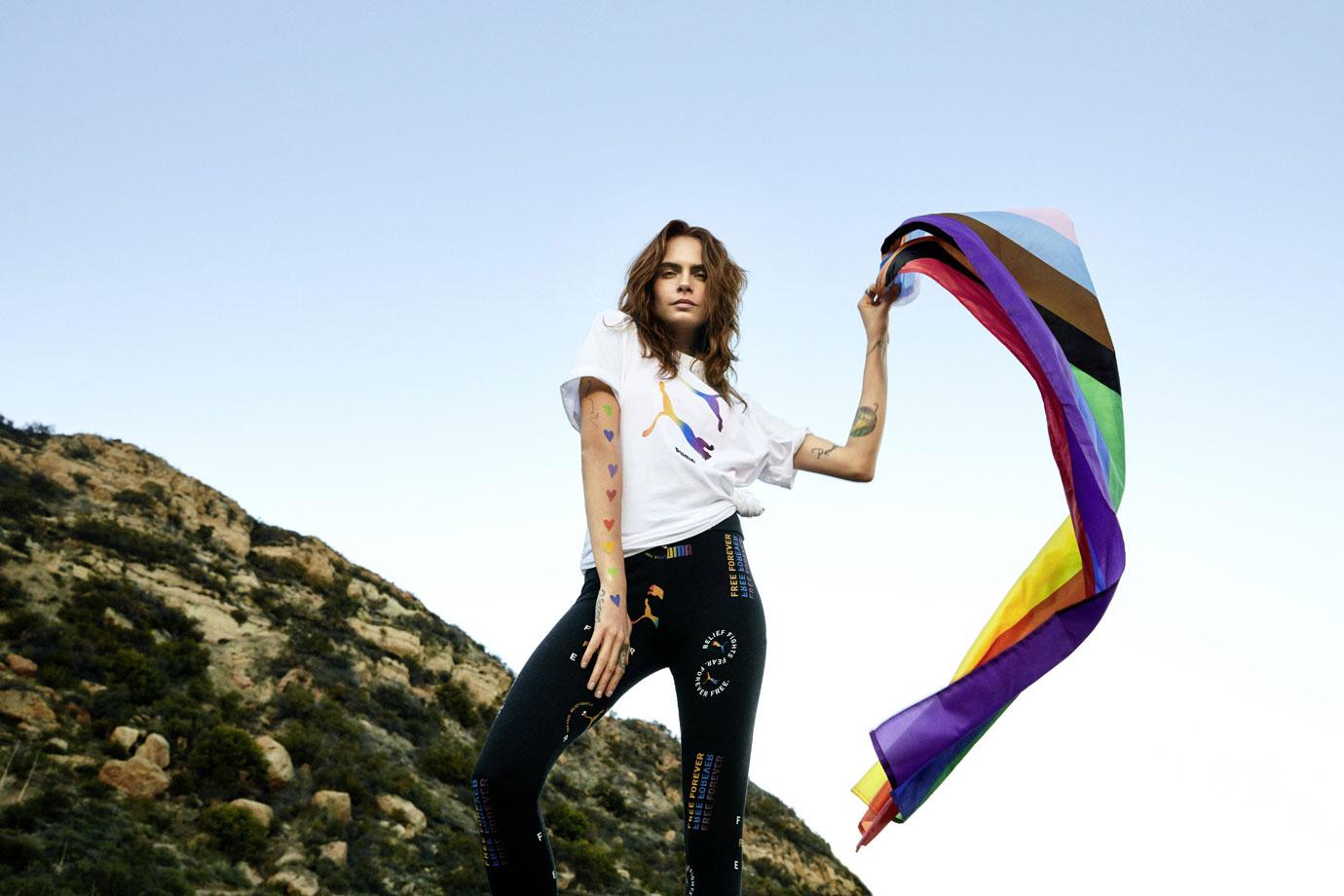 "Puma is proud to celebrate Pride month with Cara and support the work she does year-round for the LGBTQIA+ community," Adam Petrick, Global Director of Brand and Marketing, said.
"I do correlate the massive depression and the suicidal moments of my life [to her sexuality] because I was so ashamed of ever being that," she admitted. "But, actually, that was the part of me that I love so much and accept."
These days, Delevingne feels "so much more comfortable in the fluidity of what it is to be just a human."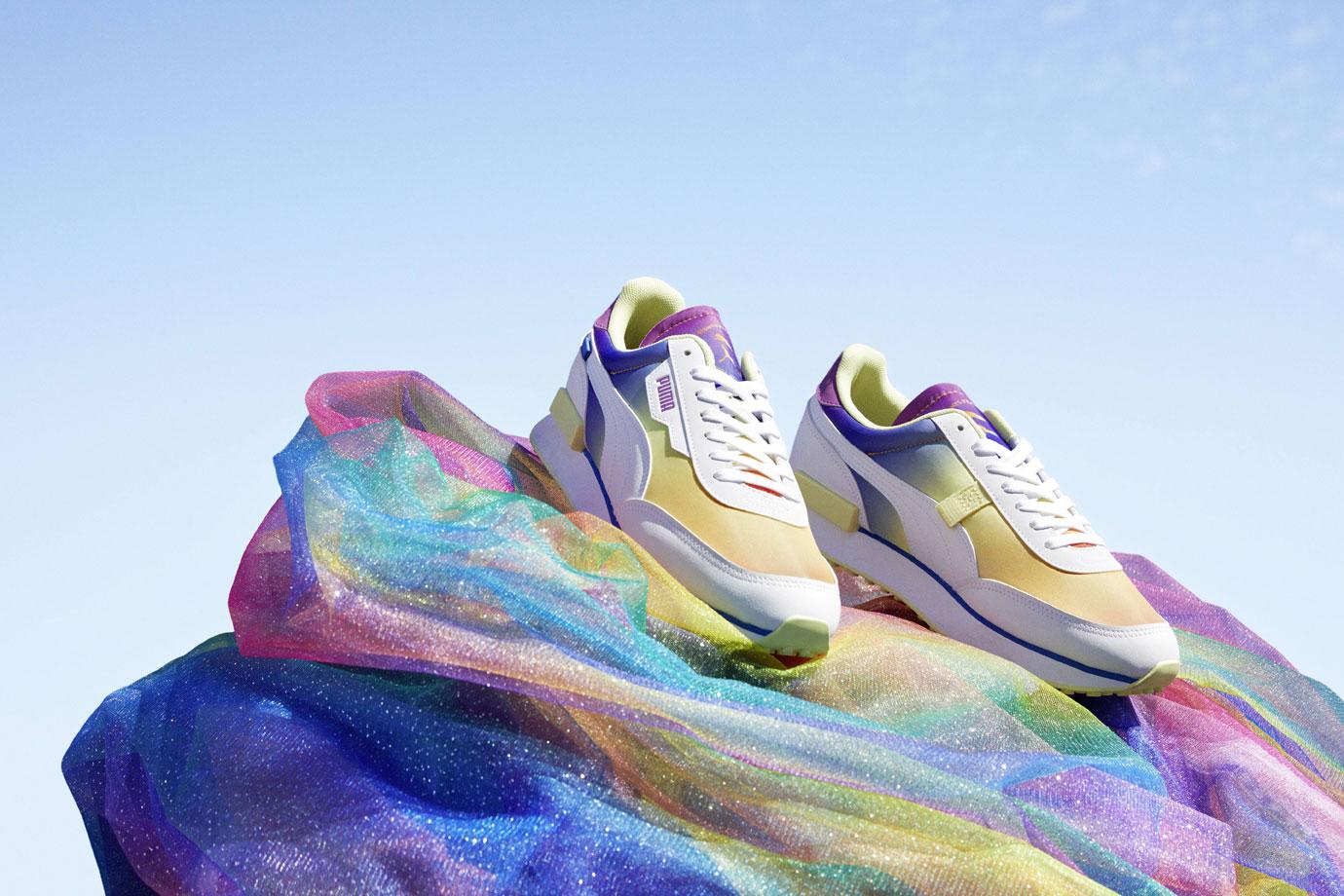 Retailing for $25-$75, the Forever Free Collection is available now on PUMA.com, at the PUMA NYC Flagship store, and select retailers.
These shoes will surely brighten up any outfit!