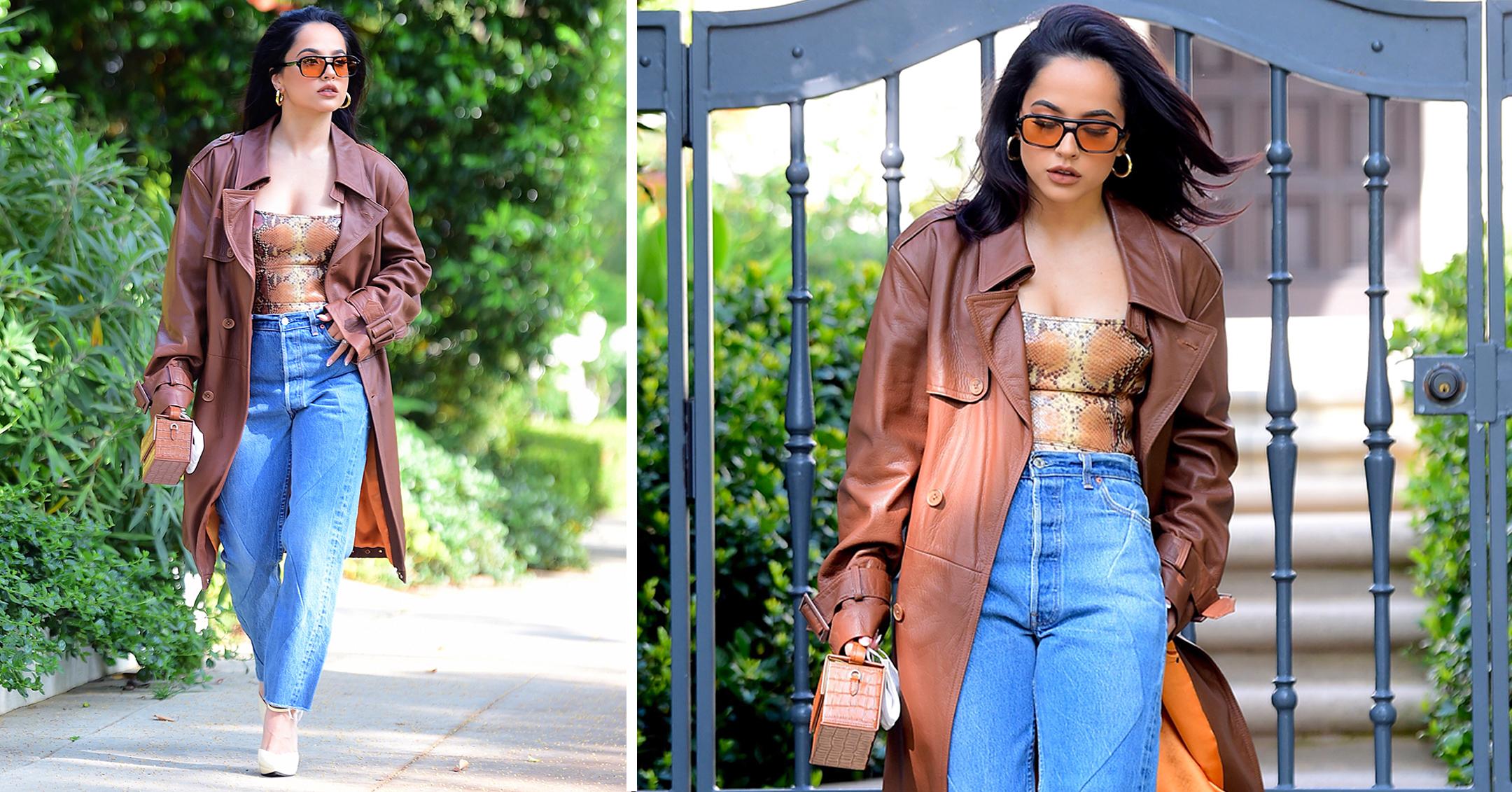 Singer Becky G Combines Multiple Trends — Steps Out In A Trench Coat, Snakeskin Tube Top & Relaxed-Fit Jeans
It must have been a chilly day in L.A.! On May 17, singer Becky G threw on a leather trench coat to go visit a pal.
Just one day after her outing, the crooner shared some good news with her fans: starting in September, she's taking up a residency at Las Vegas' Zouk Night Club. "I'm SO excited for this!" she declared on Instagram. "Who's ready to party?"
Article continues below advertisement
Scroll down to see her ensemble.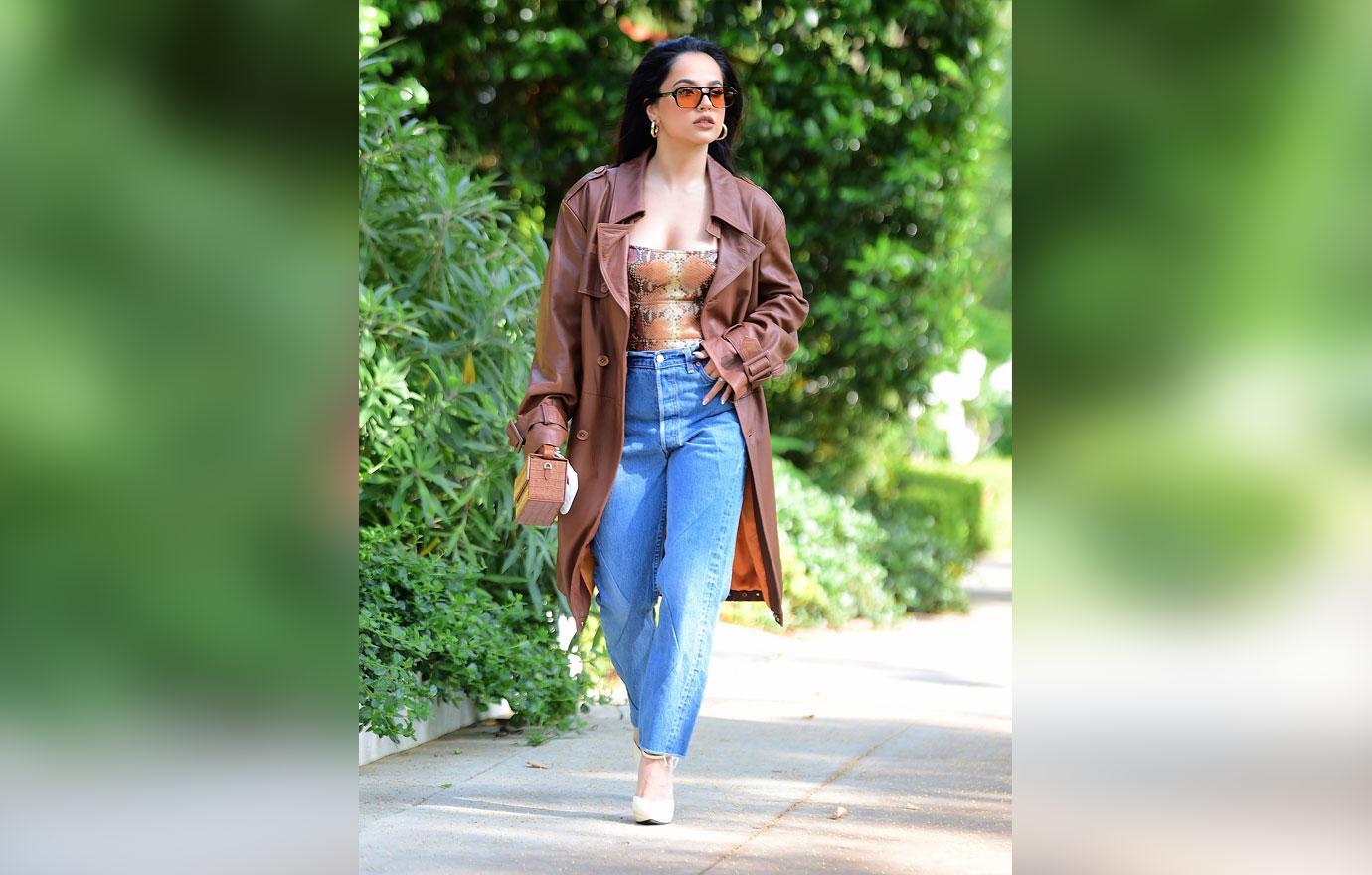 Article continues below advertisement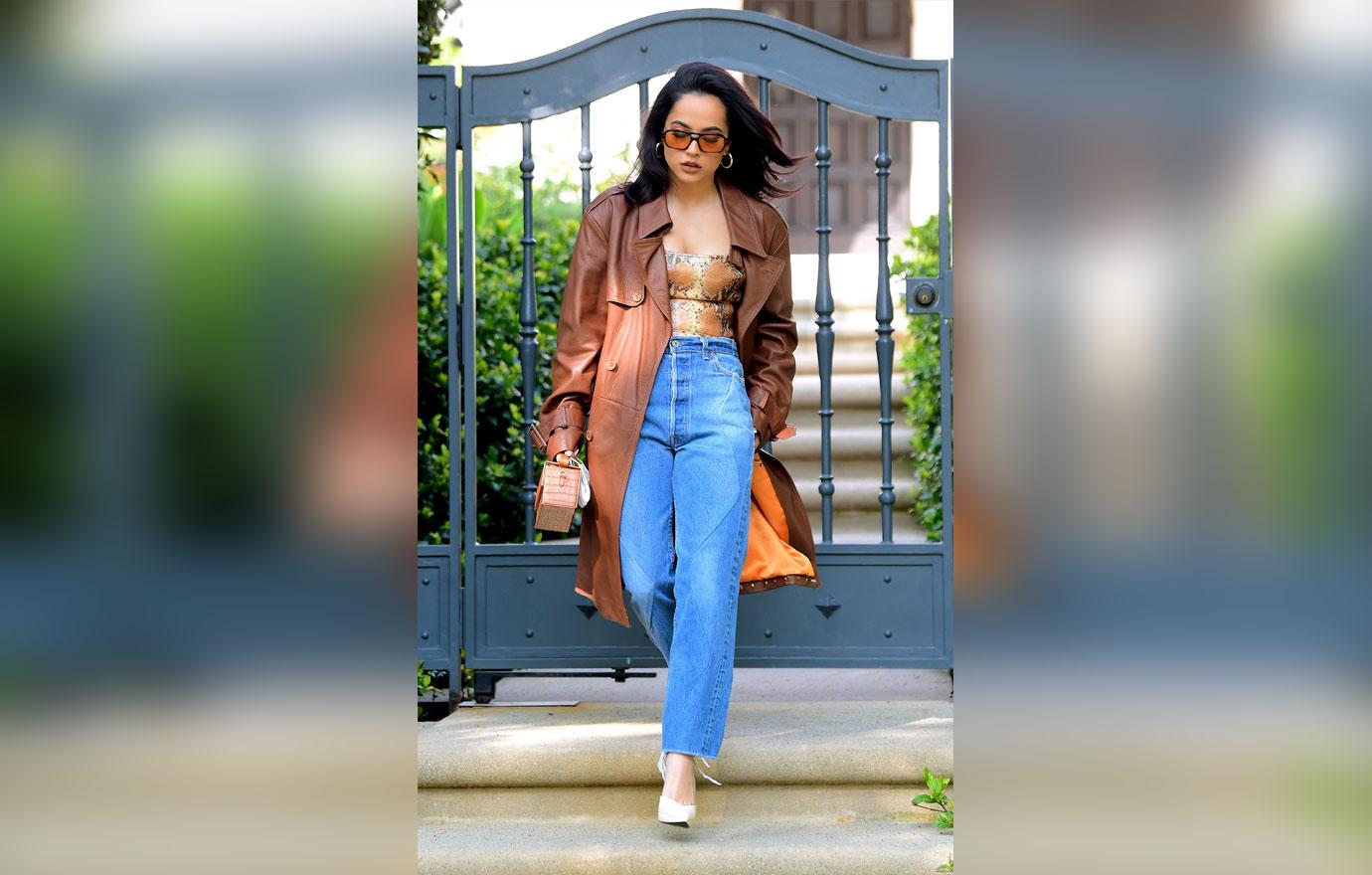 While she slipped on a pair of white ankle-strap stiletto heels, she kept her other accessories — like her boxed purse and sunglasses — in the same orange-brown color family.
She let her dark locks fall freely and added a touch of gold with some hoop earrings.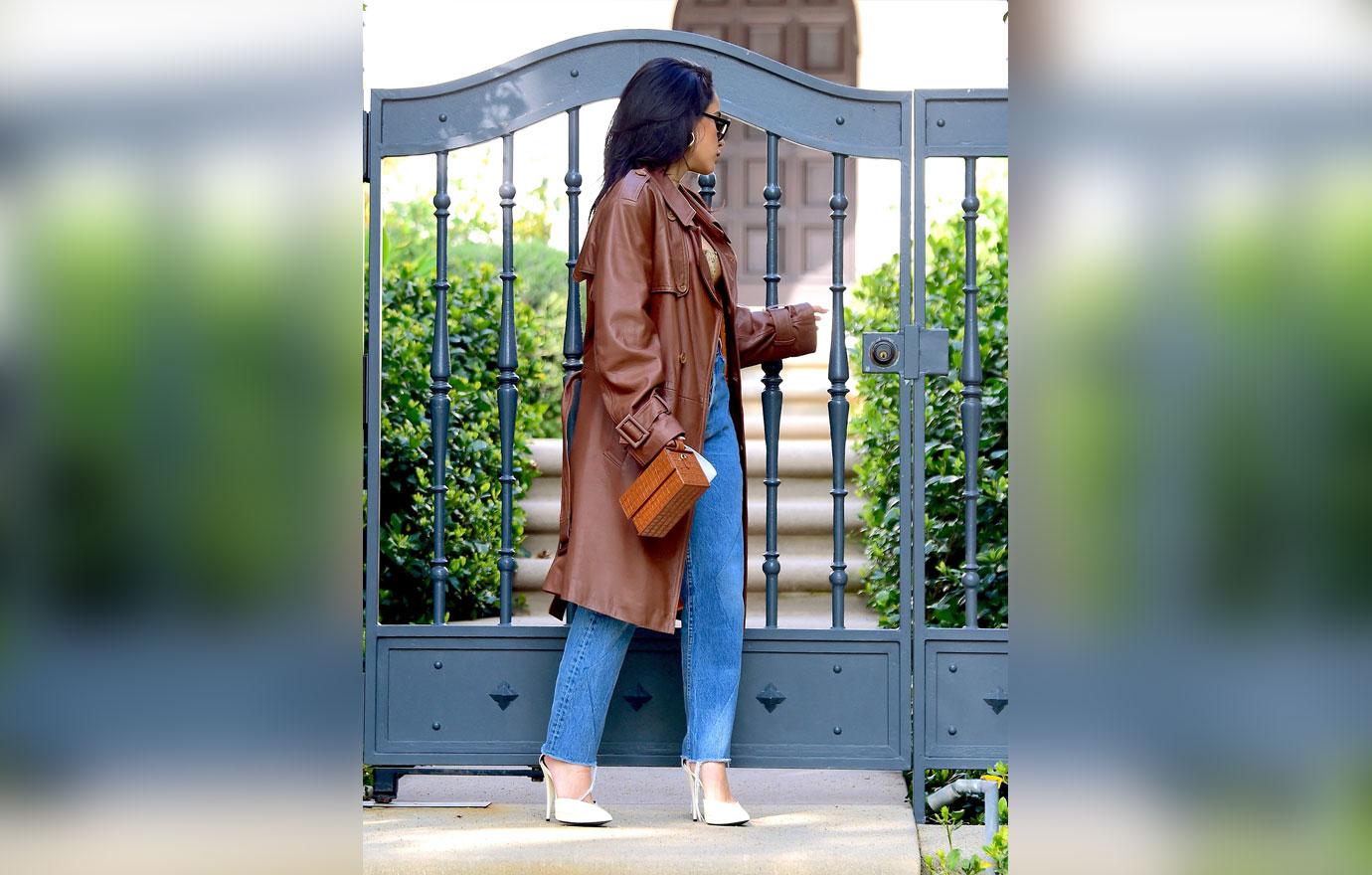 While the brunette beauty is best known for her music, she's also made it her duty to become an activist.
Most recently, she was invited by the Alliance for Criminal Justice Reform (ACJR) to join their lobbying process. "I had the incredible opportunity to address our concerns to U.S. Senators and speak alongside outstanding community members who are all advocating for change," she shared of the event.
"There there is no accountability or transparency, there can never be real justice," the singer declared. "Please do your part and email your Senator in support of the George Floyd Justice in Policing Act. ✊🏽 Text 'ACJR' to 52886 now!"
Article continues below advertisement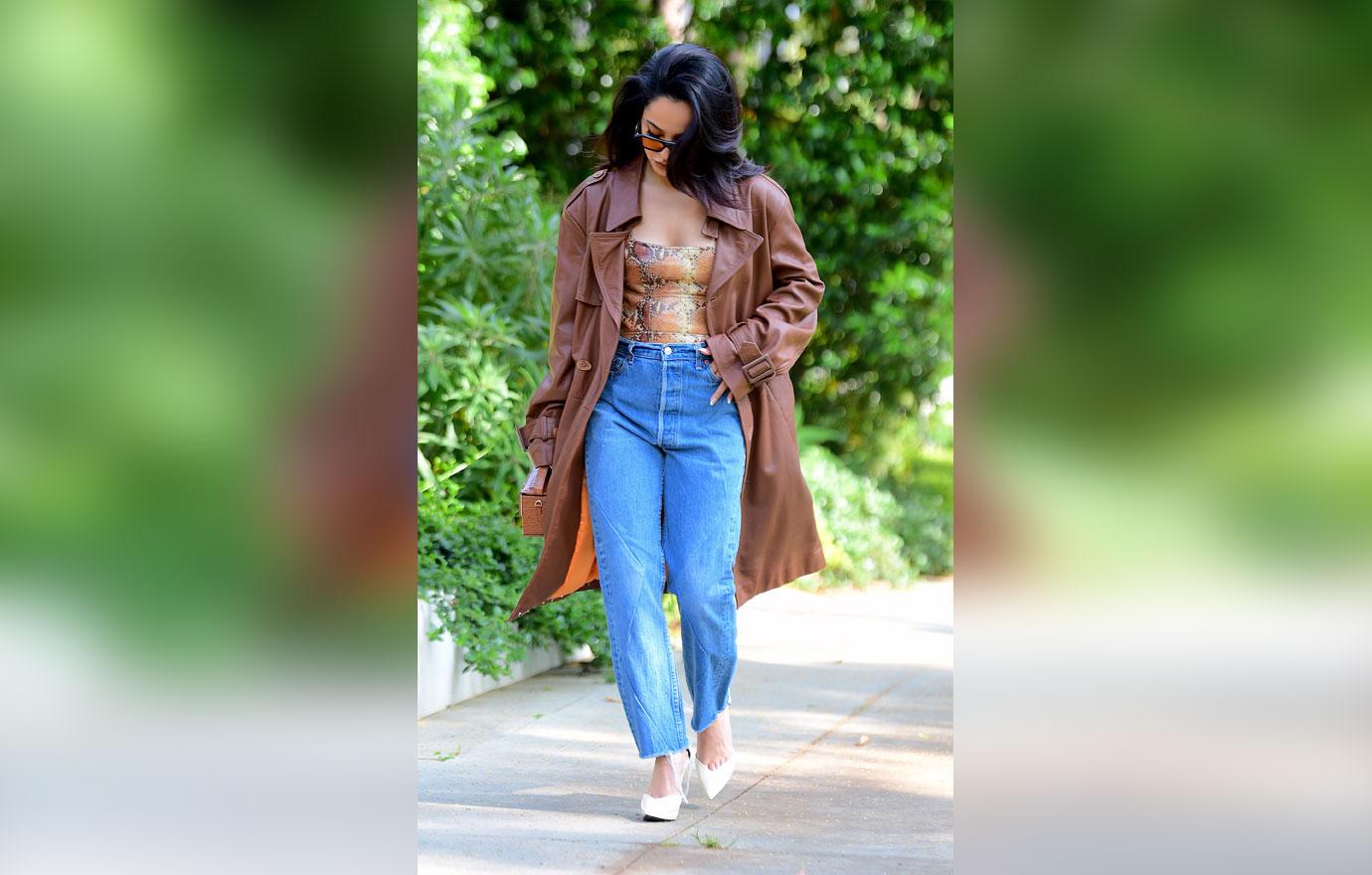 Next up for the "Shower" crooner is the May 23 Billboard Music Awards, where she's nominated for Top Latin Female Artist.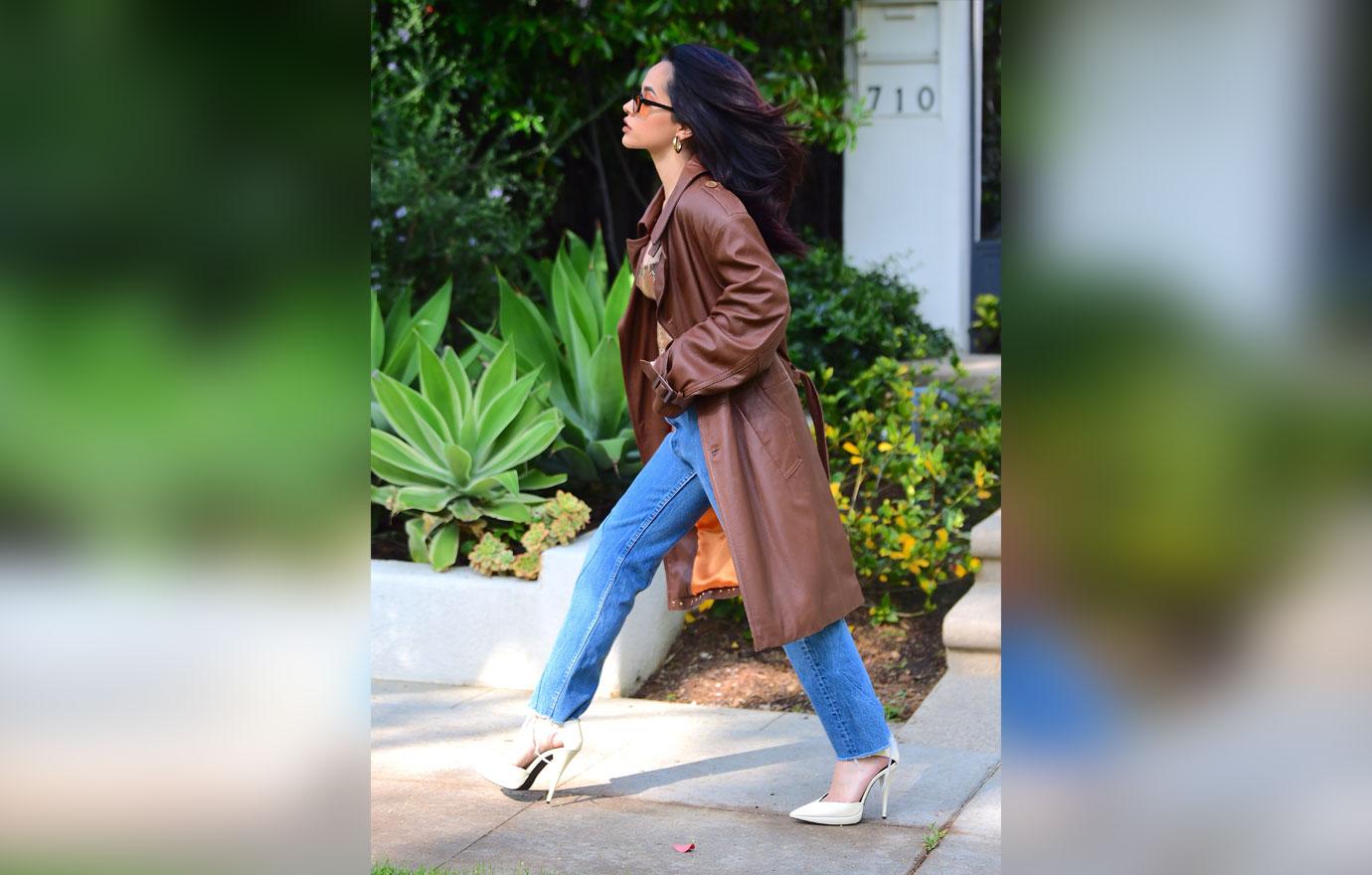 Since her tune "You Belong" is featured on the soundtrack for the upcoming flick Spirit Untamed, Becky's been contemplating a return to the screen!
"I think I'd be lying if I said that I wasn't already working on projects in the film and TV side throughout the pandemic ... a lot of things also too as an executive producer," she spilled to Entertainment Tonight. "I wanted to empower more talent, more youth, specifically more young women.

"To be able to make room and make more opportunities has been one of the biggest things that I have been dedicating a lot of my time to," she said. "It's been a lot going on, but it's been really great."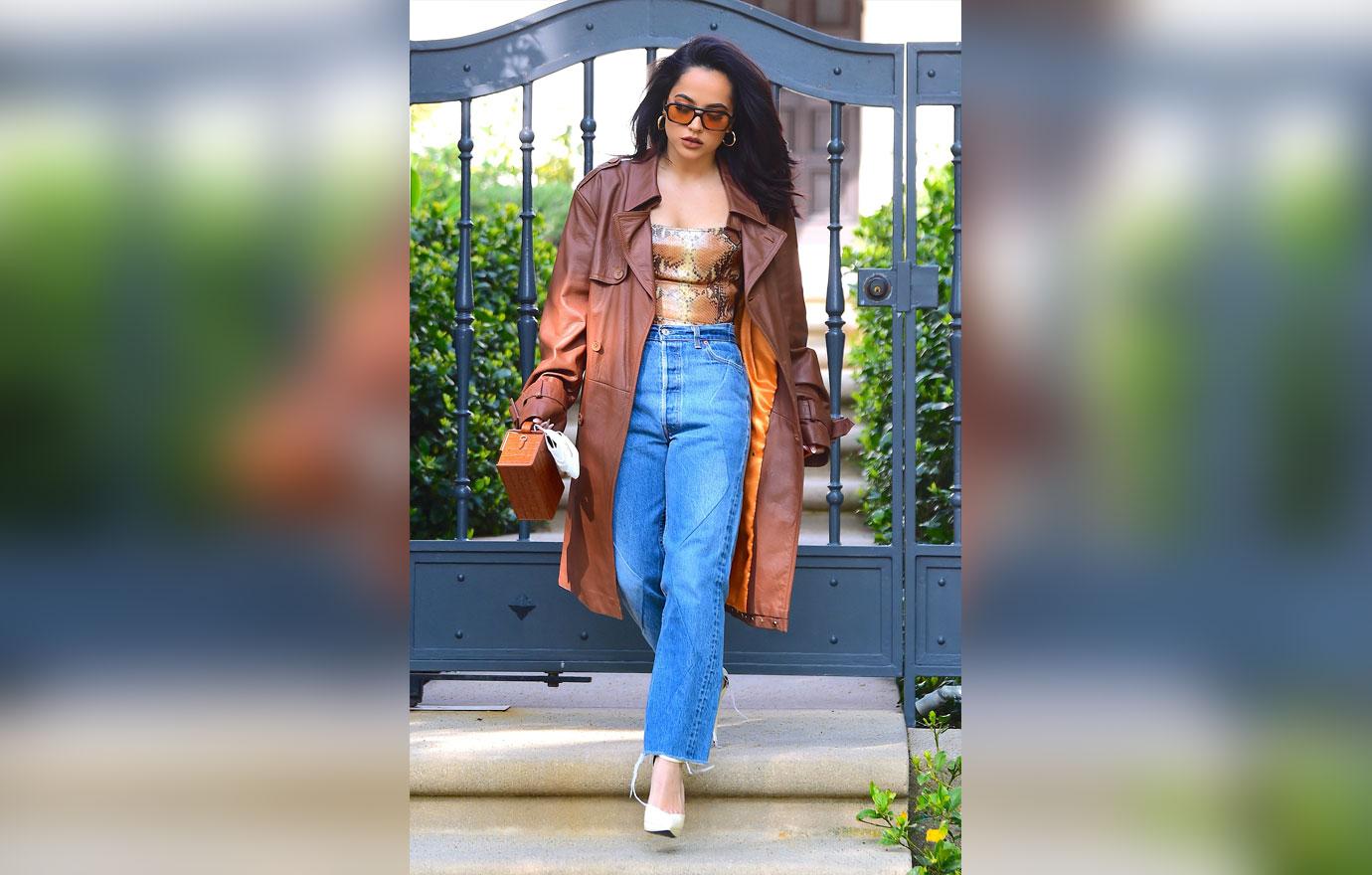 When it comes to putting together a fashionable look, the star turns to the professionals. "My stylist is better than yours," she insisted in an Instagram.