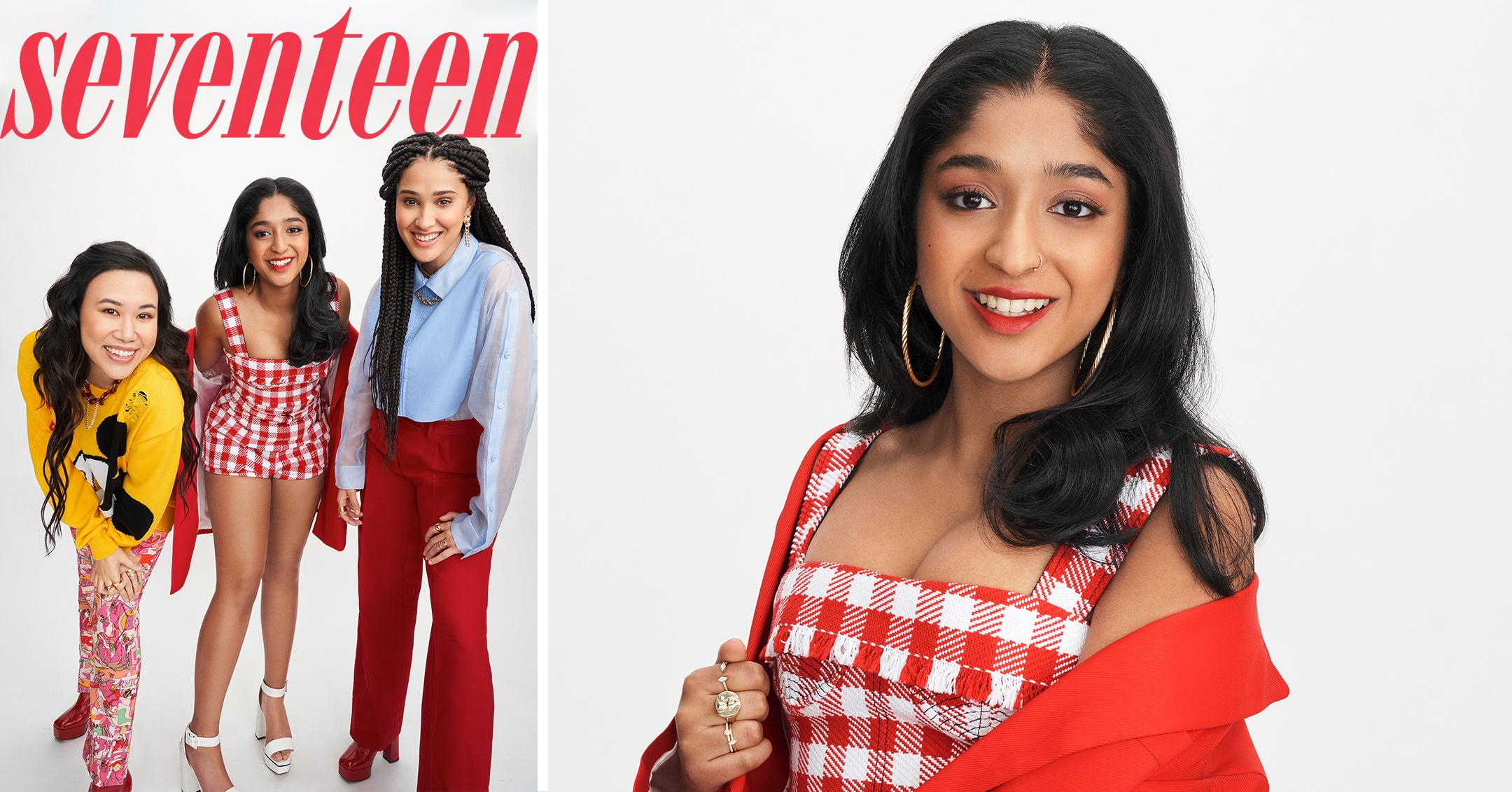 'Never Have I Ever' Stars Ramona Young, Maitreyi Ramakrishnan & Lee Rodriguez Are 'Proud' Their Show Depicts 'Healthy Female Friendships'
Countless coming of age TV shows are filled with catfights, broken bonds and backstabbing, but Never Have I Ever puts girl power at the forefront.
Season 2 of Netflix's hit dramedy debuted on July 15, but before the first season even wrapped filming, costars Ramona Young (who plays Eleanor), Maitreyi Ramakrishnan (Devi) and Lee Rodriguez (Fabiola) had already become as thick as thieves.
Article continues below advertisement
While chatting with Seventeen, the trio recalled the moment they knew they would be more than just work colleagues.
"It all started in Devi's bedroom," shared Rodriguez. "We were doing the kegel scene and that's when it formulated."
"That was level one unlocked," noted Ramakrishnan.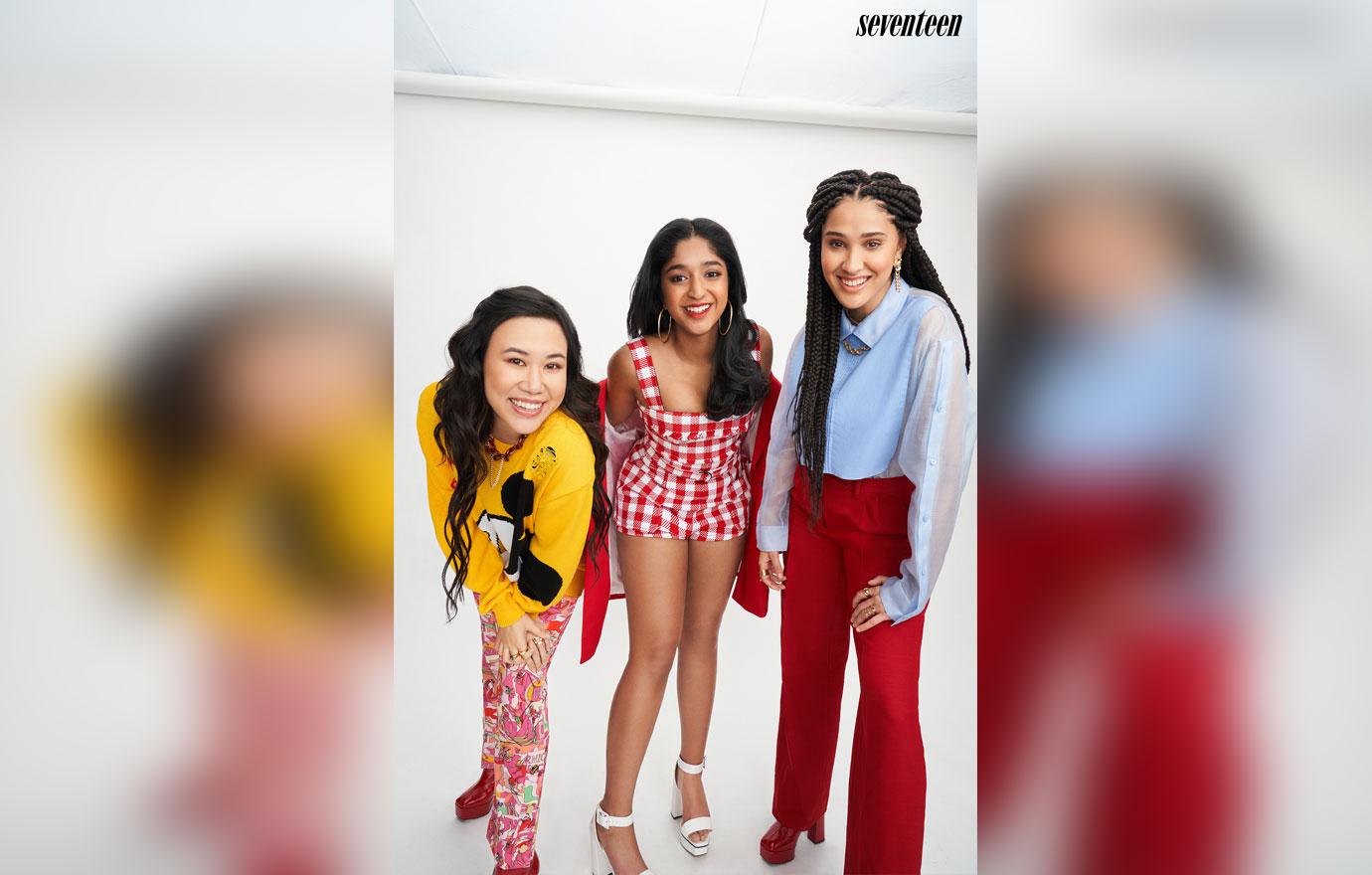 Article continues below advertisement
Ramakrishnan then brought up a sleepover scene.
"Lee did something really stupid. And that's the thing: it doesn't matter what she did. Just know it was dumb," she quipped. "And me, without any single hesitation, just turned and was like 'you dumb b**ch.' And that's what we call it — when you reach dumb b**ch level of friendship."
"We're not dumb, we're just dumb b**ches together. That was a moment," she declared. "I genuinely don't know what Lee did. But it really warranted it, and it felt like back in Canada hanging out with my homies."
Article continues below advertisement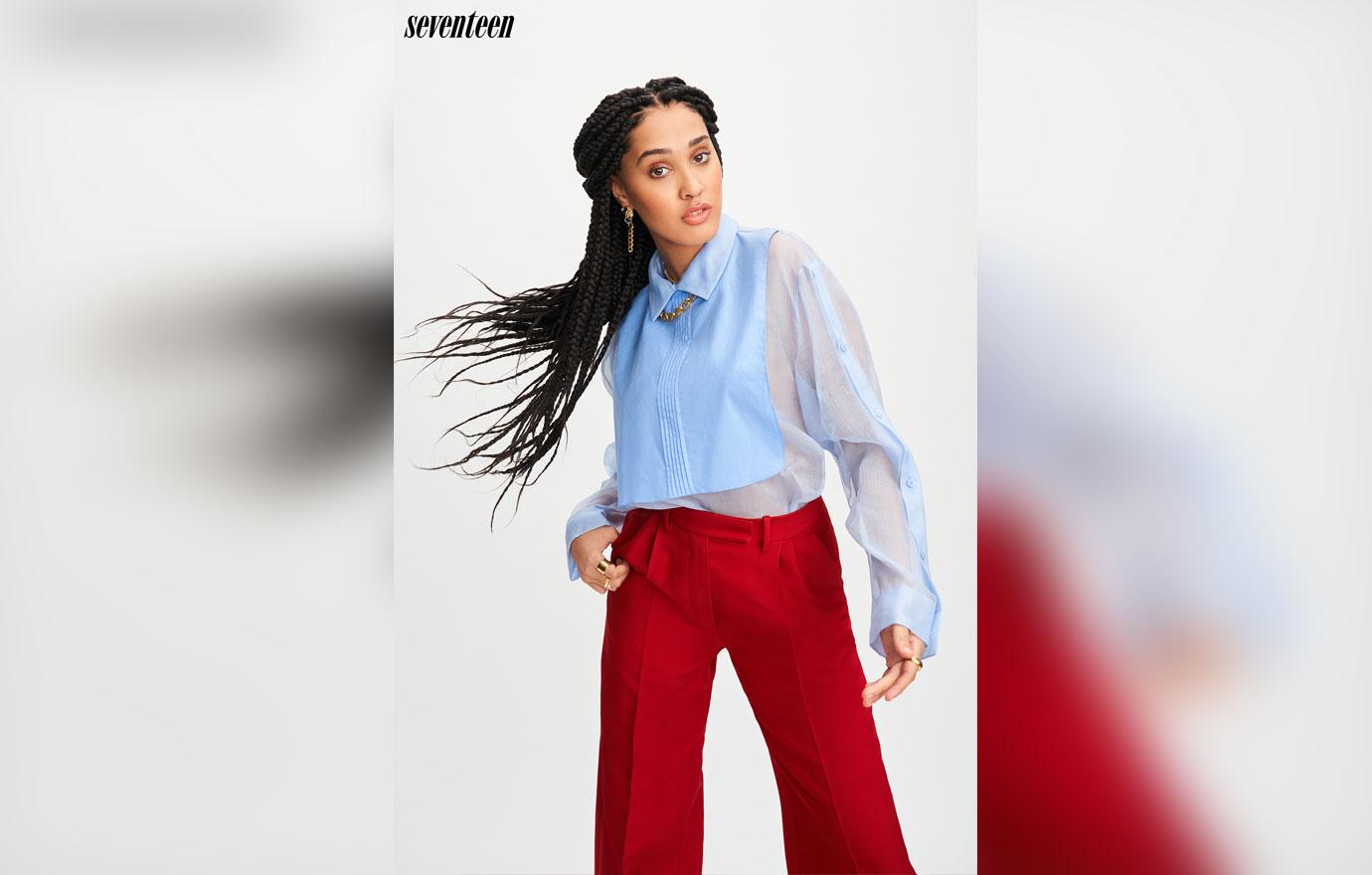 Just like their characters, the girls started making fun TikTok videos together, and when they're not filming, they keep in touch via FaceTime and group chats.
Life also imitates art for them, as they always have each other's backs.
Article continues below advertisement
"One of my favorite parts of Never Have I Ever, in my opinion, and an important aspect of what makes the show great and why people love it so much, is the friendship between these three girls," Ramakrishnan noted. "It's the story of these three girls that have been friends since kindergarten. They obviously aren't peaches and cream all the time, like Devi's a mess, but Fabiola and Eleanor are still there for her."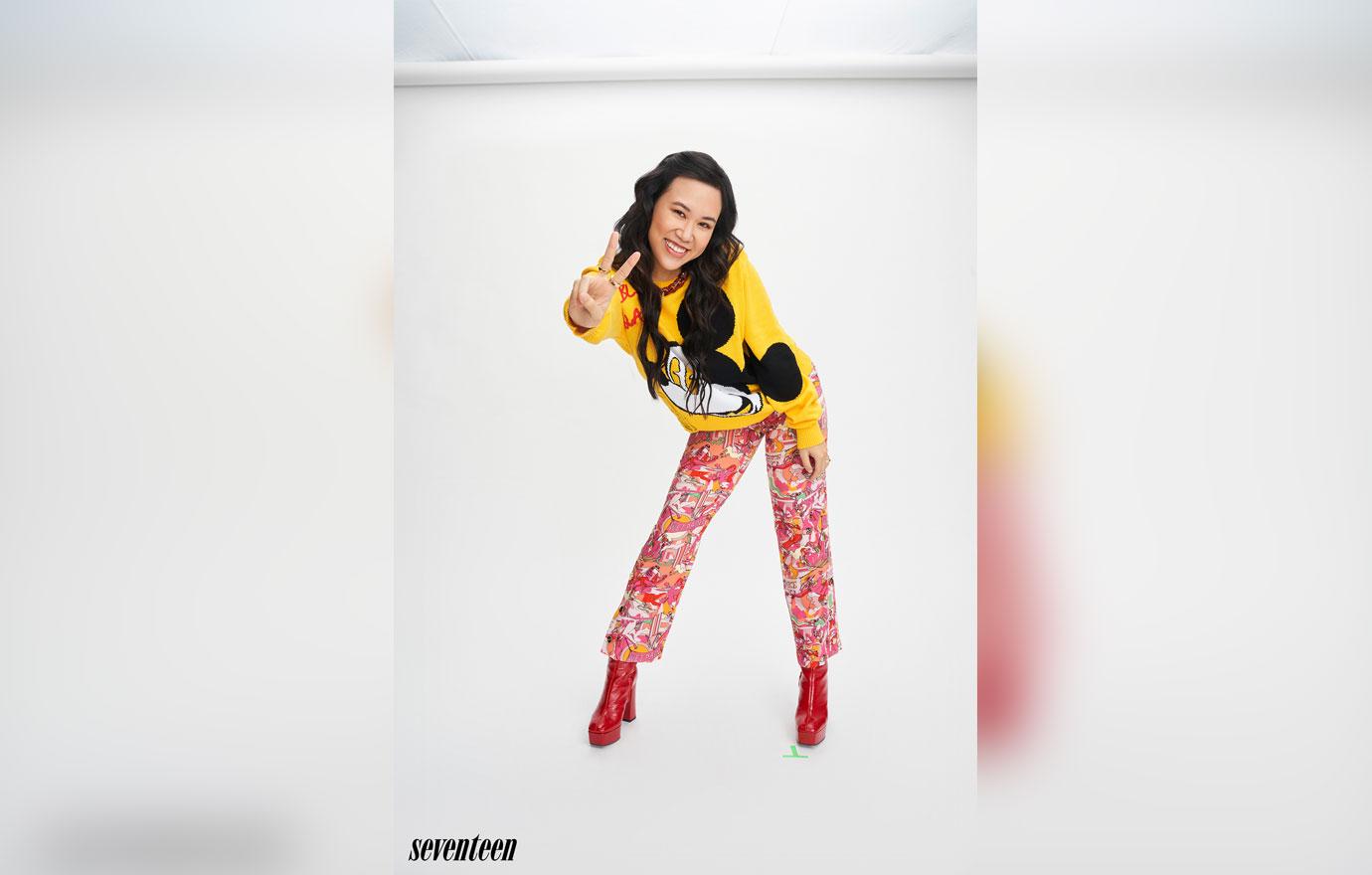 Article continues below advertisement
"They're not backstabbing each other for a guy," she continued. "They sometimes cannot be there for each other like Devi wasn't in season 1, but they still come together in the end, which I think is amazing."
"In a lot of TV shows and film, we don't depict female friendships in that positive of light, especially young and healthy female friendships," she added. "I think that is something that I'm very proud that we showcase. I think about my little cousin watching the show and I'm like, 'Yes! Female friendships. Look at that!'"
Article continues below advertisement
Young couldn't agree more.
"I think it's special and it does happen in real life, but it's not shown enough in media because everyone's just obsessed with drama," she pointed out. "However, there is drama outside of just girls fighting each other. I like seeing that we get to support each other because I think that's underrepresented."
Chimed in Rodriguez, "Just them hanging out in Devi's room or when they're plotting to do something — they're always just having a good time and looking out for each other, which is important to showcase."