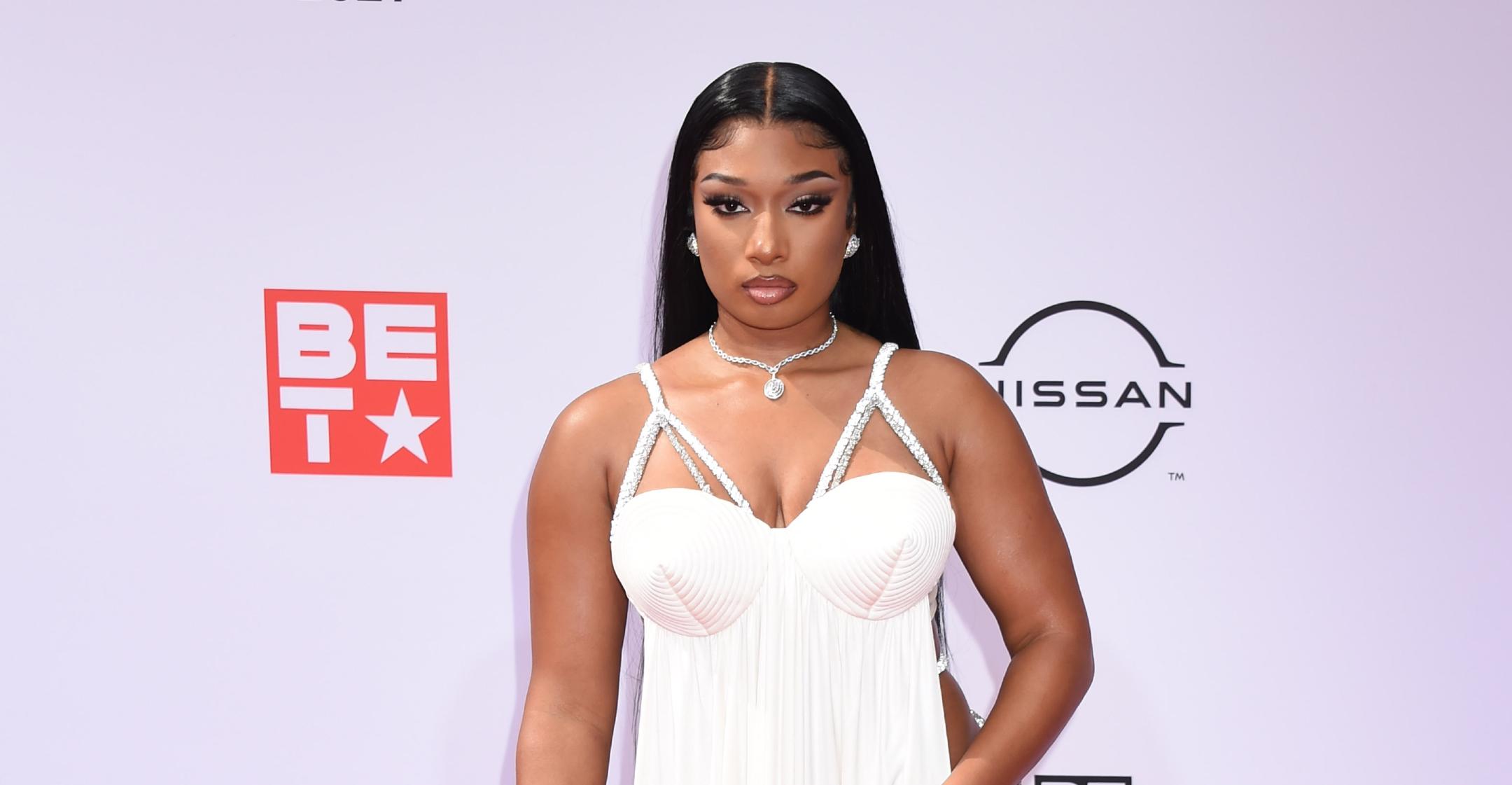 Rapper Megan Thee Stallion Wants 'To Be Known As A Girl's Girl,' Notes It's 'Important' To Support Other Women
Article continues below advertisement
Her songs like "Hot Girl Summer" have been doing just that, and she revealed that she released her new track "Thot S**t" to try and reclaim derogatory slang words that are often used to shame women.
"It is important for me to be known as a girl's girl because a lot of times the industry tries to paint it like women don't support each other ... that girls can't be in the same field without being competitive and catty," she explained to PEOPLE. "But me, I love all the girls and I want everybody to know I don't believe in that."
Article continues below advertisement
"I am in my own lane, you are in your lane, and, you know, I appreciate good music," she said. "All these women."
The rapper has proved her feminist views by collaborating with other women in the music industry: while her Grammy-nominated track "Savage Remix" featured Beyoncé, "Hot Girl Summer" was a joint project with Nicki Minaj.
Article continues below advertisement
Meanwhile, "WAP" is a collaboration with Cardi B. The popular duet came as a surprise to some fans as it was rumored that the two were feuding.
However, the "Body" crooner denied the gossip, stating on Twitter, "I don't like drama[.] I do not bring other females down stop trying to start fake beef."
Article continues below advertisement
The star has been vocal about supporting her peers, but still, rumors continued to persist. So much so, she felt the need to write an op-ed for the New York Times.
"In every industry, women are pitted against one another, but especially in hip-hop, where it seems as if the male-dominated ecosystem can handle only one female rapper at a time," she noted. "Countless times, people have tried to pit me against Nicki Minaj and Cardi B, two incredible entertainers and strong women. I'm not 'the new' anyone; we are all unique in our own ways."
"Wouldn't it be nice if Black girls weren't inundated with negative, sexist comments about Black women?" she questioned. "If they were told instead of the many important things that we've achieved?"