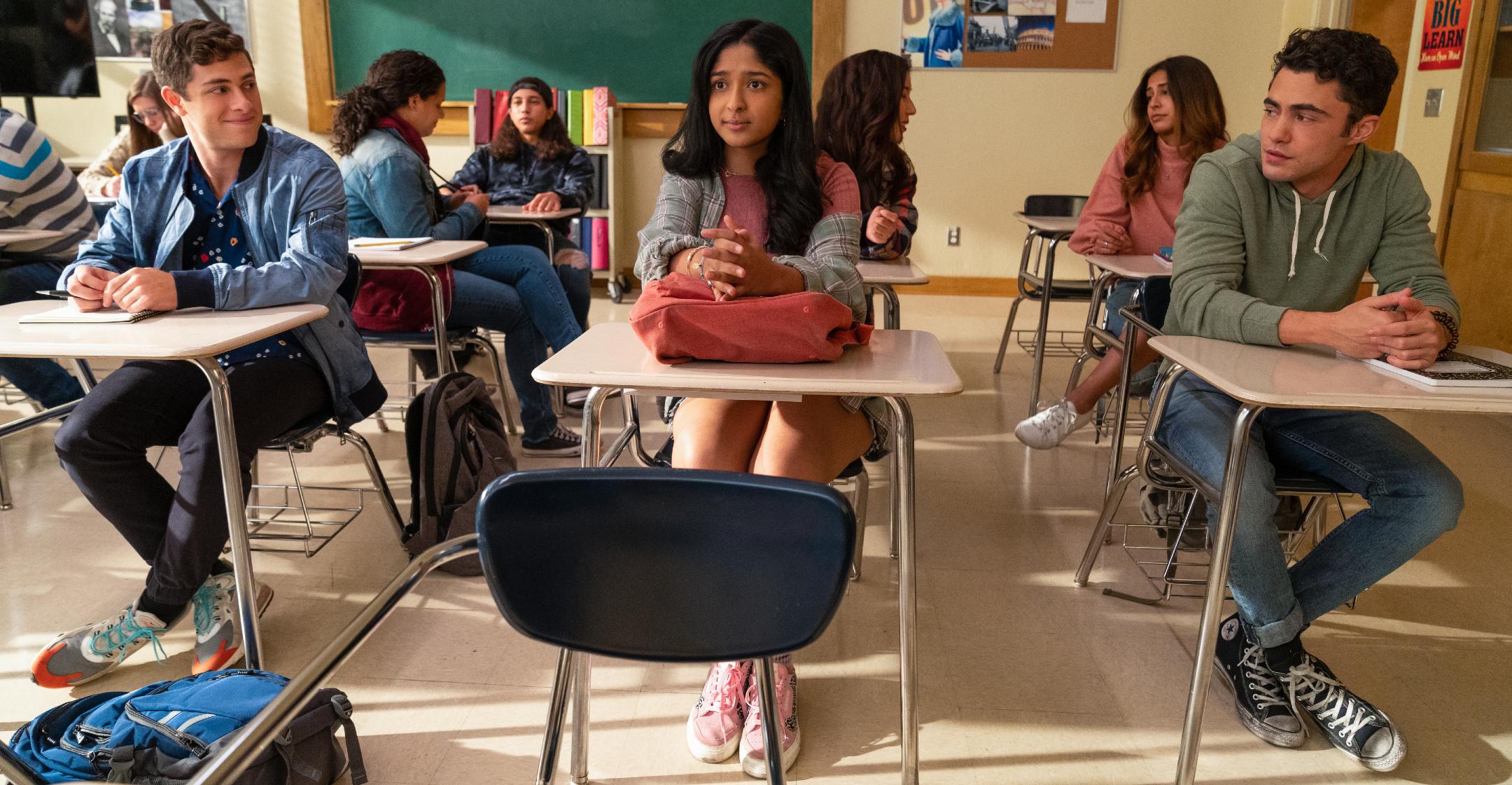 Oh My! Devi Locks Lips With Both Ben & Paxton In The Trailer For Season 2 Of 'Never I Have Ever'
Devi and her gang are back! On July 15, season 2 of Never Have I Ever will debut on Netflix, and lucky for us, the streaming service dropped a trailer to show what we can expect to see when the teen dramedy kicks off.
Article continues below advertisement
At the end of the first season, high schooler Devi (Maitreyi Ramakrishnan) found herself on cloud nine when she and longtime crush Paxton (Darren Barrett) finally smooched — but just a few days later, she surprised even herself when she kissed academic nemesis Ben (Jaren Lewis), which made her realize she may actually have feelings for him.
Now, Devi is trying to decide between the two guys, and as the trailer shows, that's easier said than done — which leaves her to decide that maybe she should just "have two boyfriends."
While Ben gets her "brainy side," popular Paxton gets her "mega-horny side," she tells her besties.
Article continues below advertisement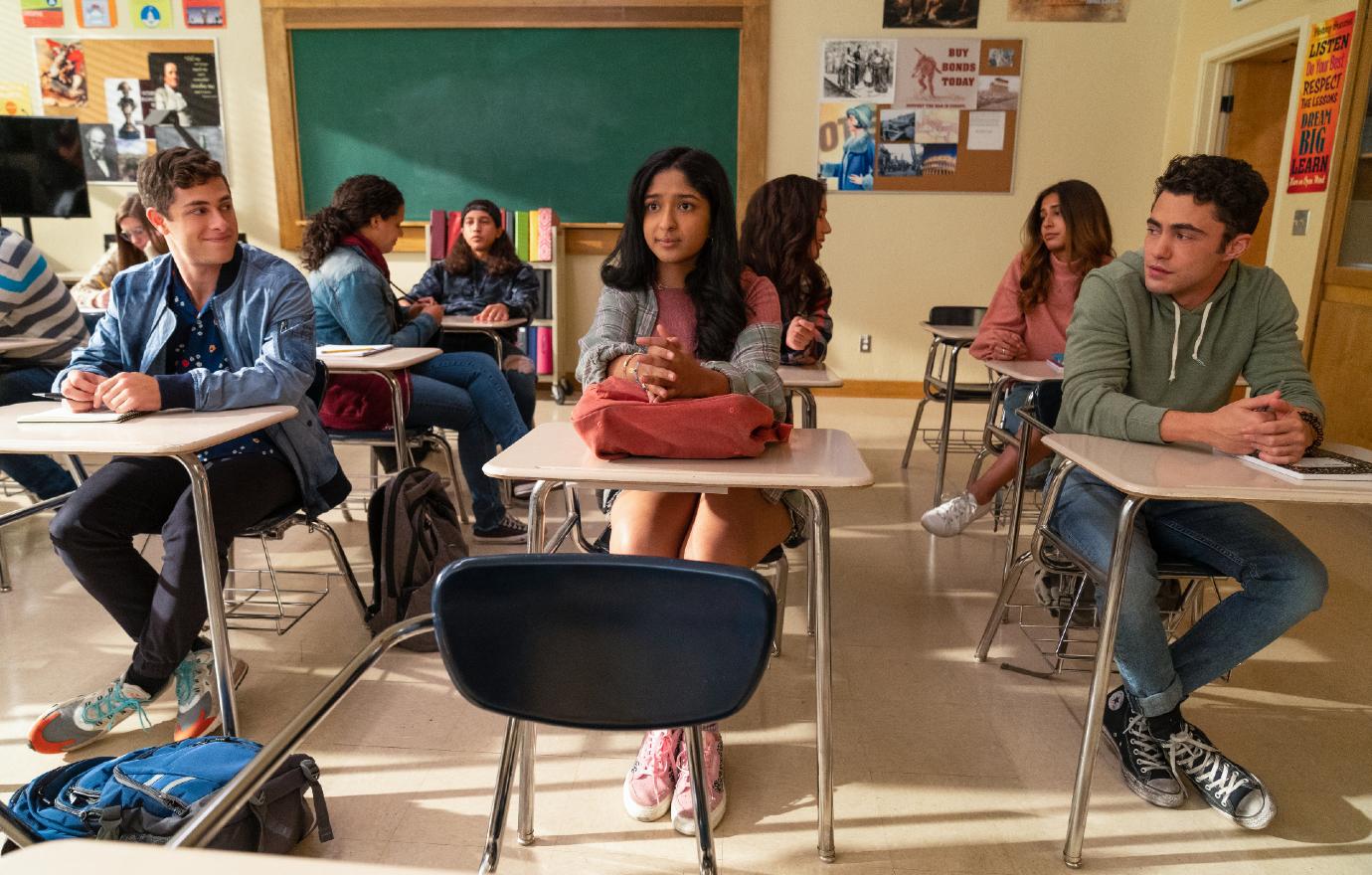 The video shows snippets of Devi kissing both guys, but her face sours when a new "prettier and cooler" Indian girl joins her class, which may threaten her romances.
"Never underestimate the power of teenage desperation," the tagline reads, as the footage shows Devi getting herself into her usual sticky situations.
Article continues below advertisement
Regardless of what people think of her, the stubborn teen is going to do things her way. "My mom doesn't tell me how to live my life," she declares. "Megan Thee Stallion does."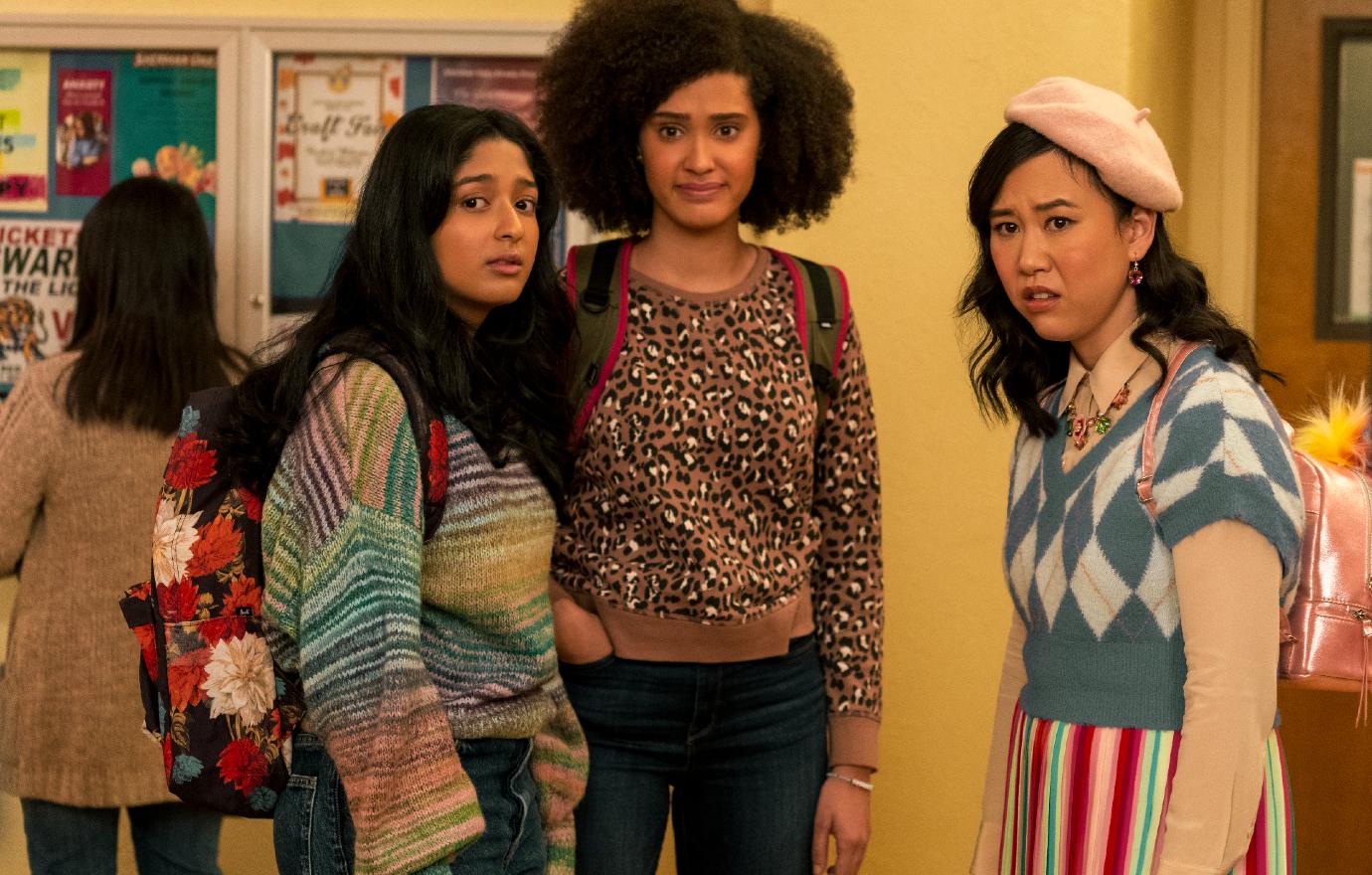 Article continues below advertisement
Lewison teased that in season 2, fans "are gonna see so much about the love triangle and other story lines that are so complex."
"Ben matches Devi in so many ways, like the academic rigor. They've got the witty banter. Like, they both have so much together going on," he noted to UPI. "But also, like, you have a formidable competition. Like, Paxton is this super fit, really charming dude."