'FBoy Island' Is Sure To Be Your Next Guilty Pleasure — Watch The Trailer For HBO Max's Chaotic Dating Show
If you take 30 seconds to flip through TV channels, it's clear that audiences can't get enough when it comes to reality dating shows — which is why HBO Max got in on the action by creating FBoy Island.
Article continues below advertisement
Produced by The Bachelor's Elan Gale and hosted by comedian Nikki Glaser, the new series will focus on three single ladies — Sarah Emigo, CJ Franco and Nakia Renee — who are all looking for love.
But unlike the usual format, the goal is to not only find Mr. Right, but also separate the 12 "nice guys" from the 12 immature, self-proclaimed "f**k boys" who are just there to fool around and be on TV.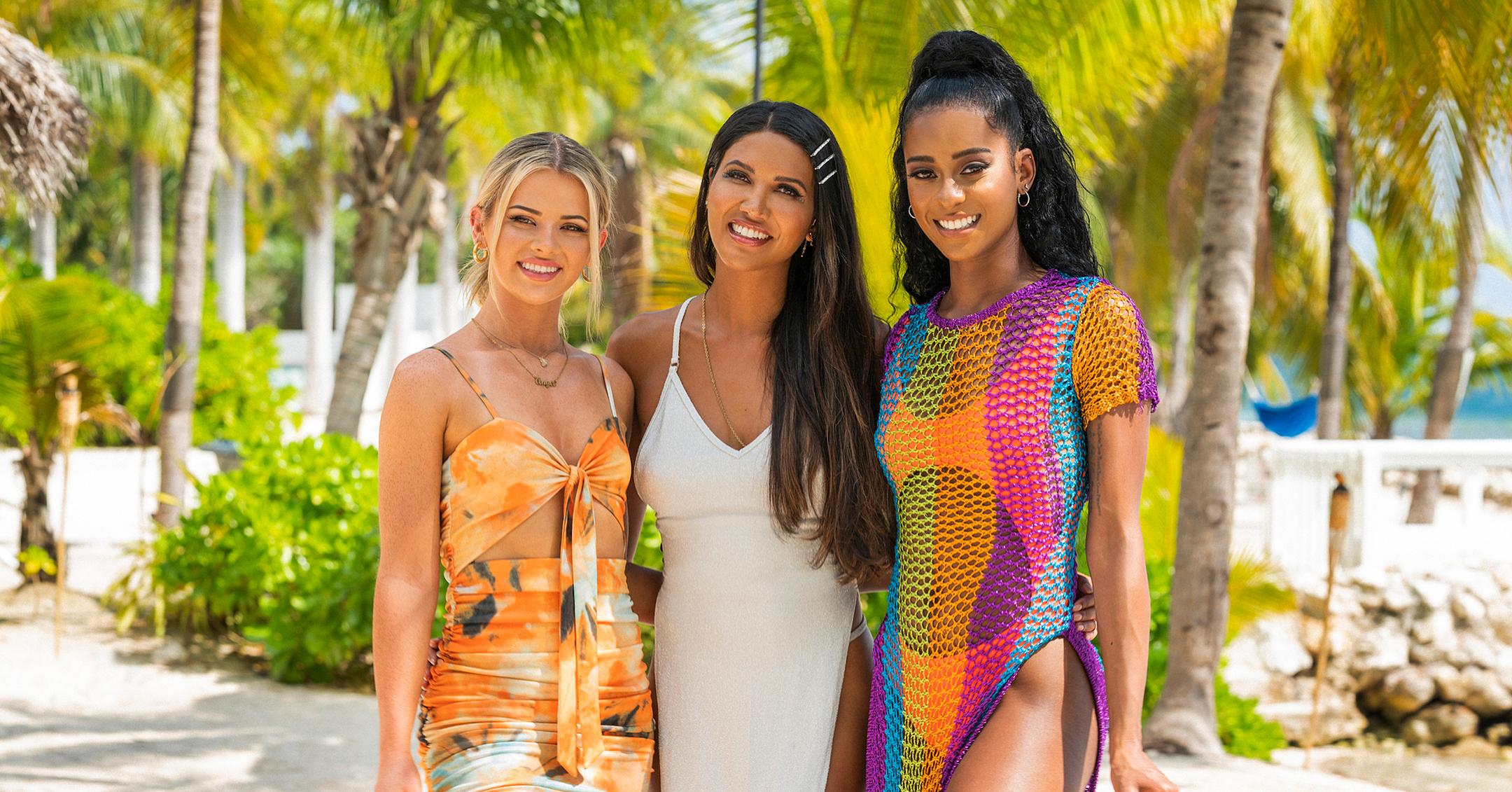 Article continues below advertisement
To up the stakes, Glaser reveals "everyone has the chance to win $100,000."
Judging from the two-minute trailer — which shows countless lip locks, several shirtless guys uttering "bro," and the girls having powwows — it's clear it's going to be as addicting as any other competition on TV.
Article continues below advertisement
The 10-episode series was filmed in the Cayman Islands earlier this year, and at the end, the guys will reveal whether they're a "nice guy" or an "fboy." Until then, no one knows who is who — including Glaser herself!
"When I first got the call to be a part of a reality dating show called FBoy Island, I said yes immediately," she admitted. "Then I realized they weren't asking me to be one of the girls looking for love. That is not a joke; it was embarrassing."
Article continues below advertisement
"But as a massive fan of this genre, hosting this show was a true dream. I look forward to hosting for the next 43 seasons," she quipped. "I knew going into it that a show created and produced by the people behind my two favorite shows was going to be insanely good, but this one exceeded my expectations. I already know what happens and I can't wait to watch it every week."