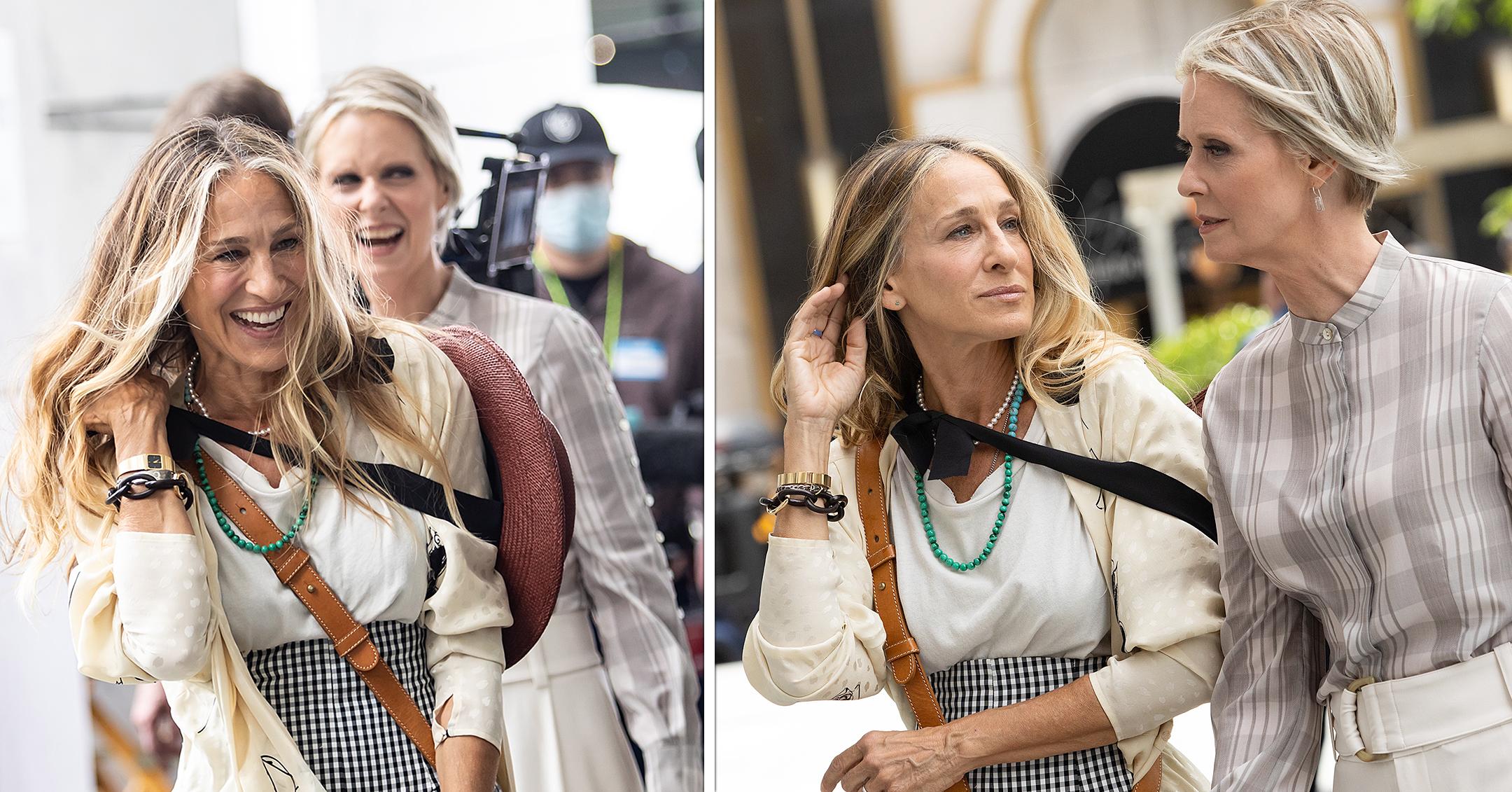 New York's Finest! Sarah Jessica Parker & Cynthia Nixon Kick Off Day 1 Of Filming For 'Sex And The City' Sequel Series — Pics
The girl gang is back together!
On July 9, Sarah Jessica Parker and Cynthia Nixon were seen on Manhattan's Fifth Avenue to film some of the first scenes for And Just Like That, the sequel series to Sex and the City.
The show will debut on HBO Max, and the first season is set to include 10 episodes.
Article continues below advertisement
The revival will follow gal pals Carrie Bradshaw (Parker), Miranda Hobbes (Nixon) and Charlotte York (Kristin Davis) "as they navigate the journey from the complicated reality of life and friendship in their 30s to the even more complicated reality of life and friendship in their 50s."
It was previously revealed that costar Kim Cattrall, who plays fan-fave Samantha Jones, wouldn't be reprising her role, but a slew of other actors are set to return.
Scroll down to see SJP and Nixon on the streets of Manhattan once again!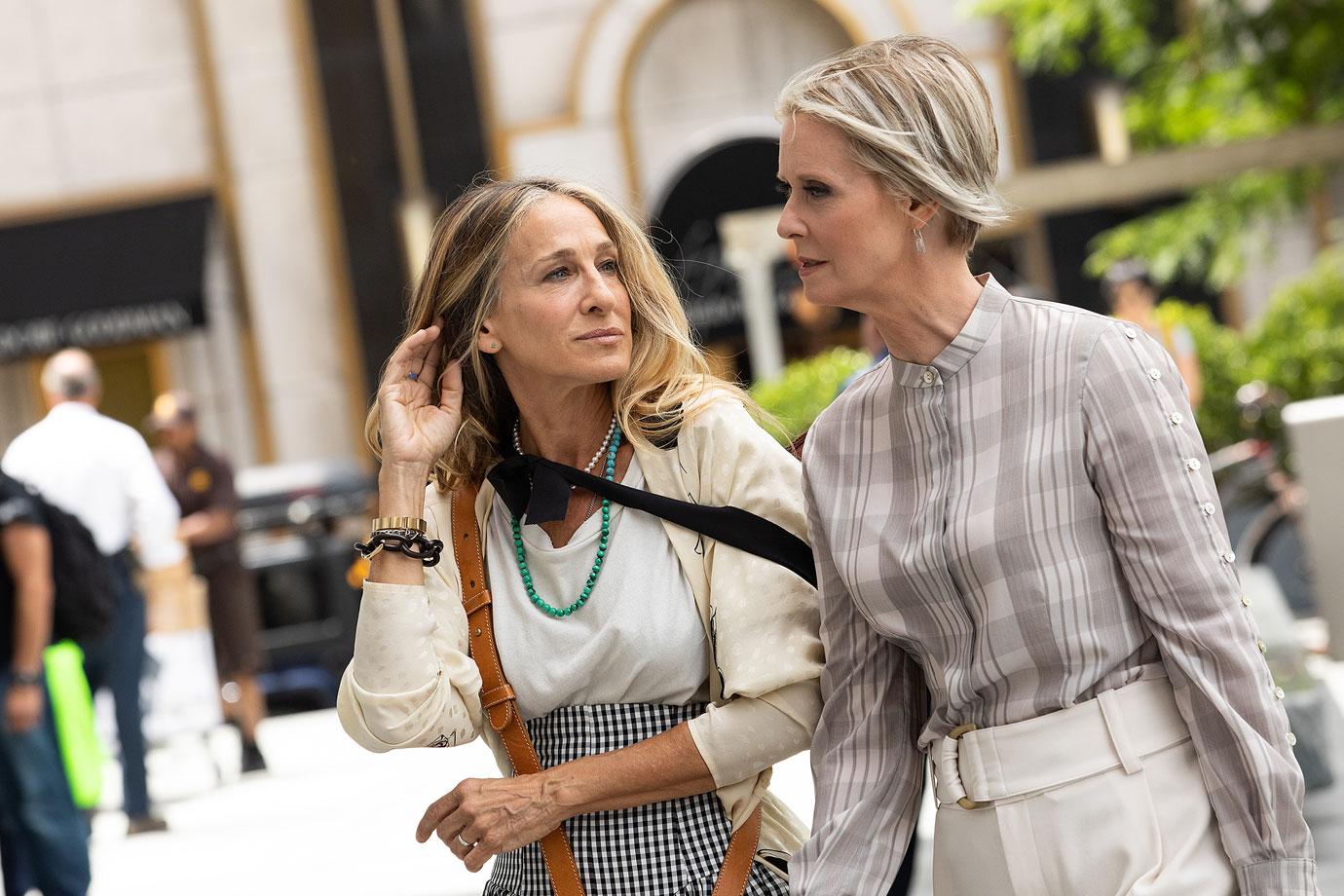 There they are! To no one's surprise, Parker and Nixon's characters looked impeccably dressed as they walked around the Big Apple.
On Instagram, the latter posted a promotional photo and captioned it, "And just like that, it was day one!!"
Article continues below advertisement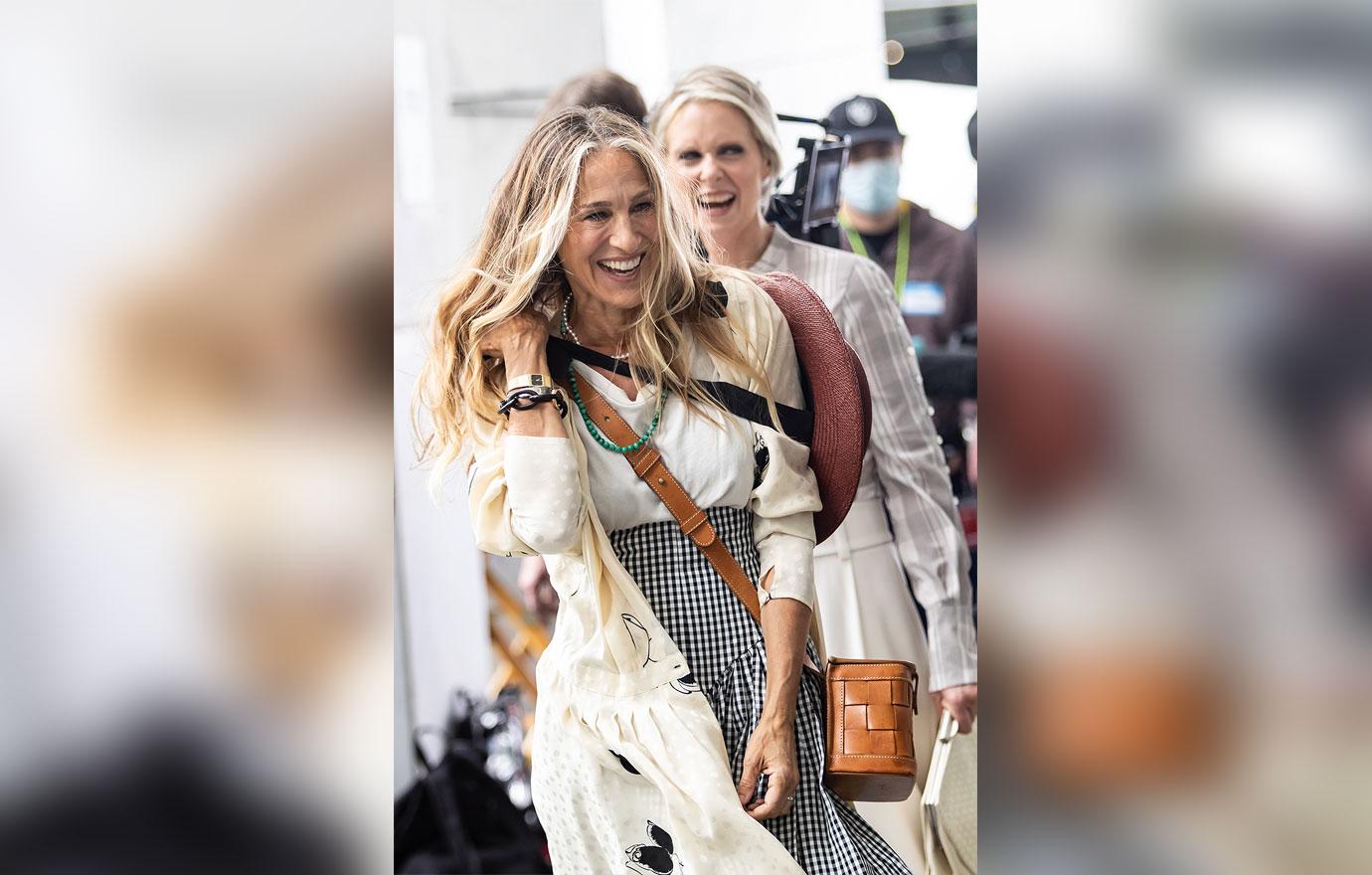 Just like the old days! Both of the women were seen laughing away in between takes.
Parker revealed that she arrived to the hair and makeup station at 7:15 in the morning to step back into Carrie's Manolos.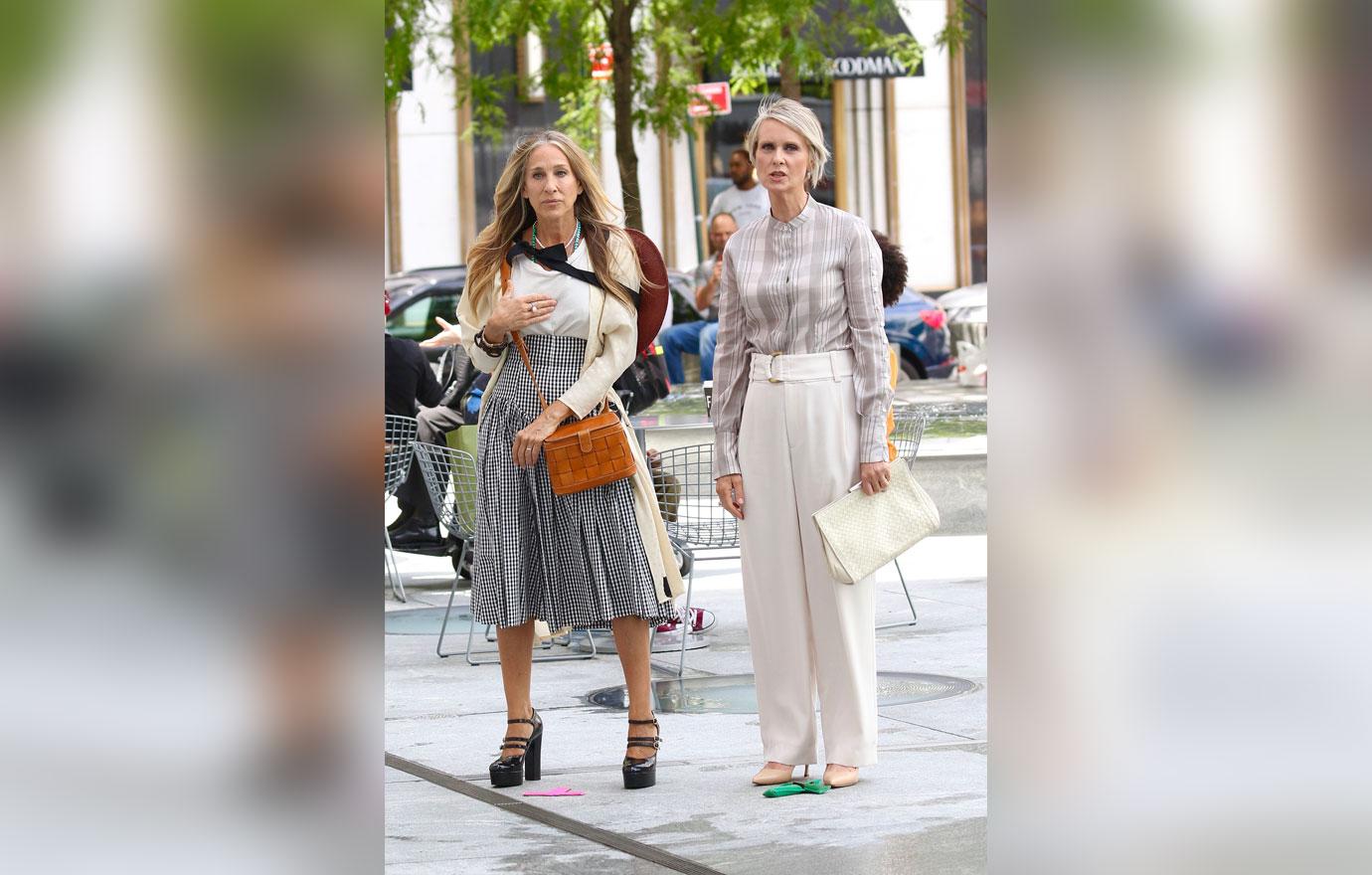 Cattrall's character had a huge presence in the original show, and HBO Max CCO Casey Bloys seemed to hint that Samantha Jones' absence will indeed be addressed.
"Just as in real life, people come into your life, people leave. Friendships fade, and new friendships start. So I think it is all very indicative of the real stages, the actual stages of life..." he explained to TV Line. "They're trying to tell an honest story about being a woman in her 50s in New York. So it should all feel somewhat organic, and the friends that you have when you're 30, you may not have when you're 50."
Article continues below advertisement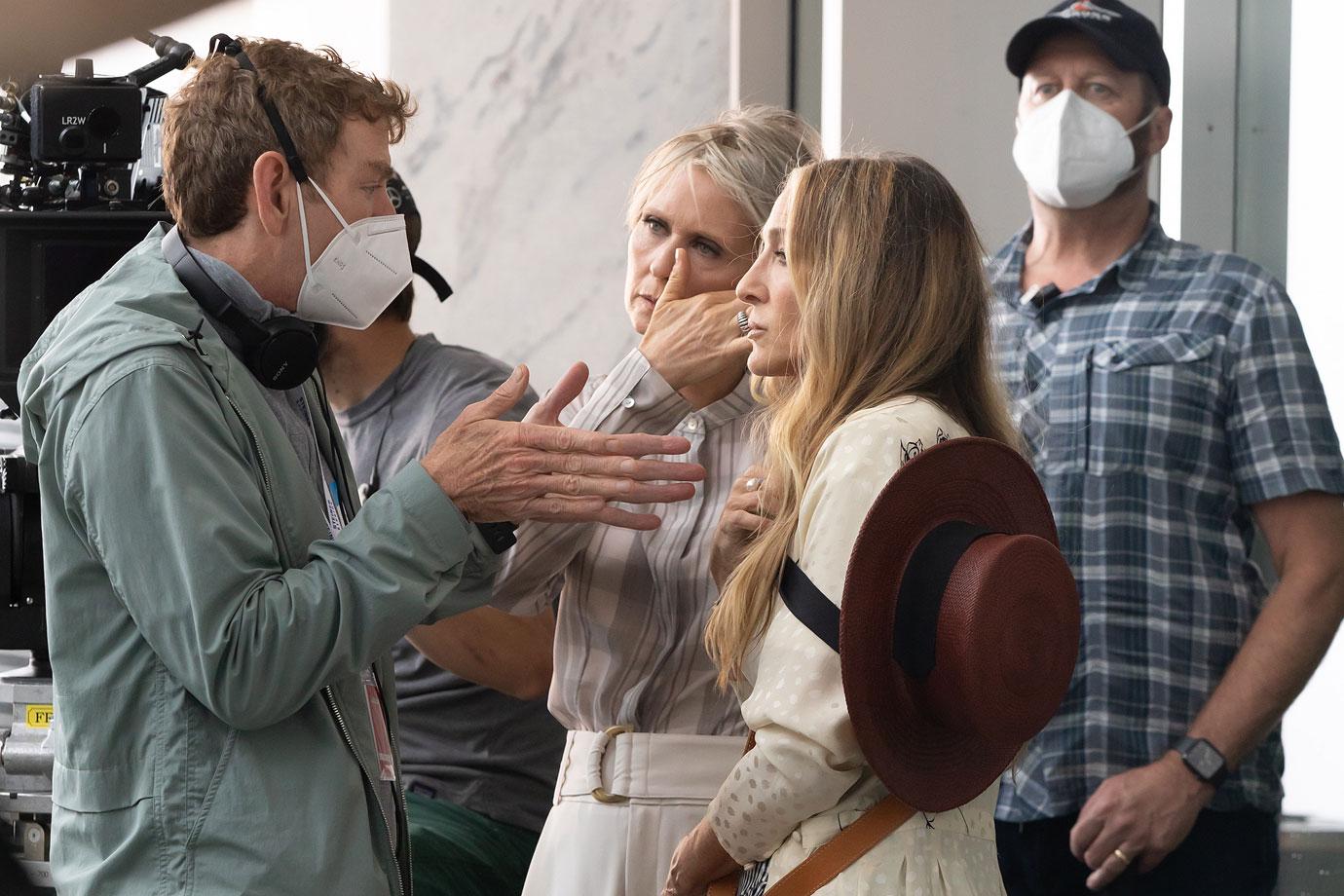 Take five! When the cameras stopped rolling, the ladies checked in to chat with the crew.
The Divorce star revealed that she's currently reading Happy All the Time by Laurie Colwin during her breaks.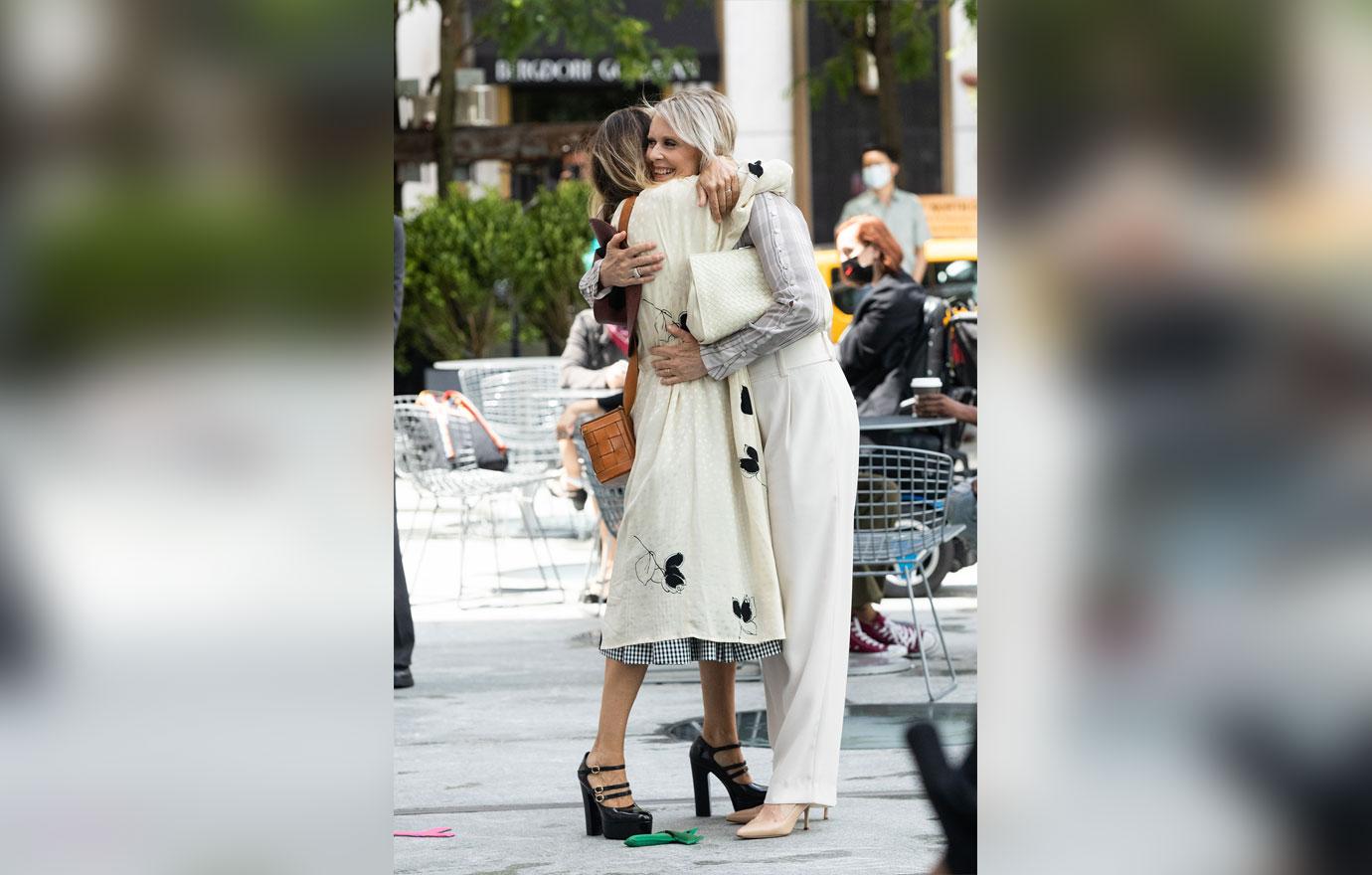 All in a day's work! Whether they were filming a scene or just departing for the day, the ladies were all smiles as they embraced.
Though no other stars were seen on set that day, it was announced that actors Chris Noth (who plays Mr. Big), Willie Garson (Stanford Blatch), David Eigenberg (Steve Brady) and Evan Handler (Harry Goldenblatt) would all be returning for the show.