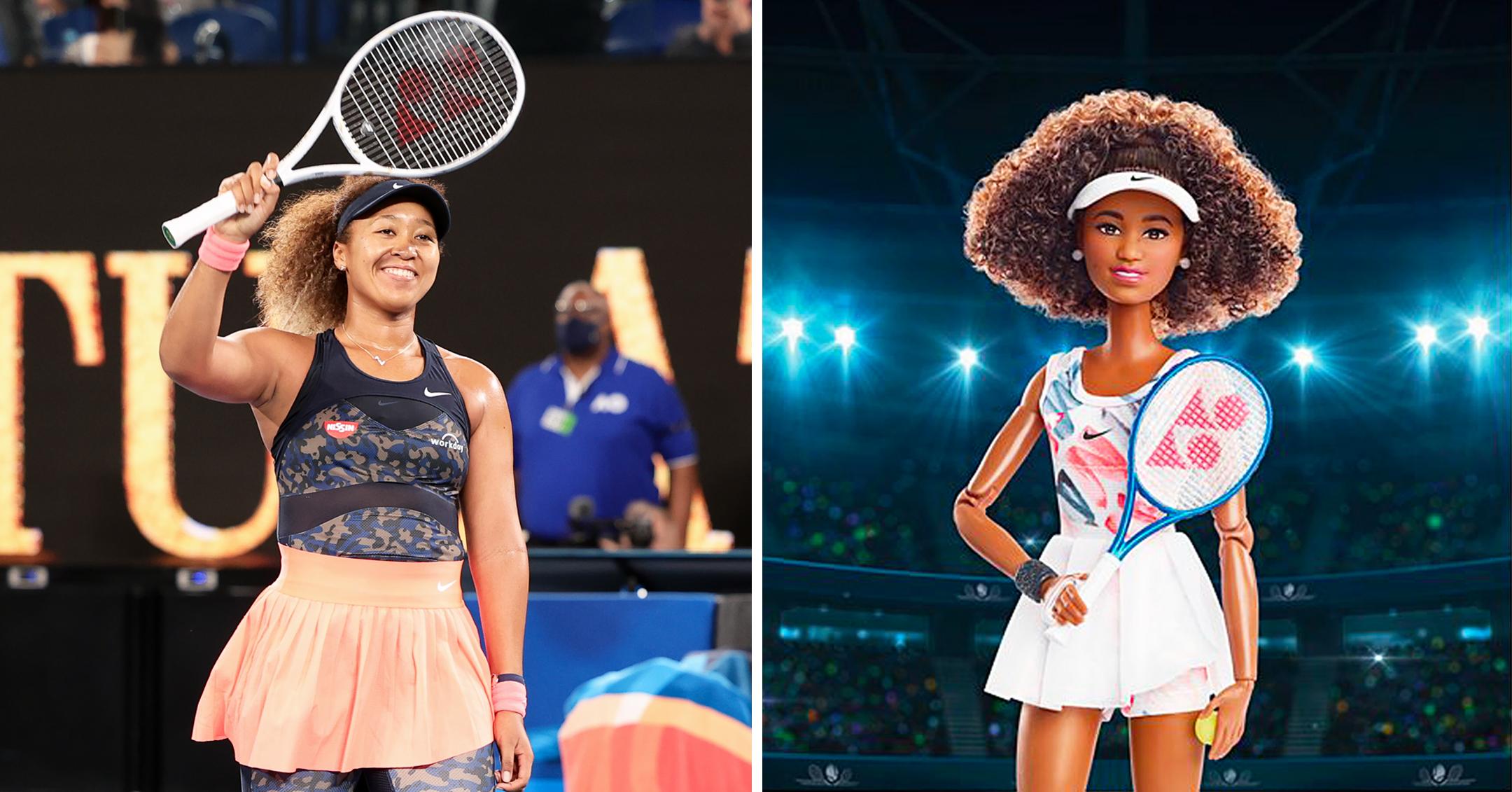 Grand Slam! Tennis Star Naomi Osaka Hopes Her New Barbie Doll Reminds Young Girls 'To Dream Big'
Article continues below advertisement
Aside from baring her likeness and curly hair, the doll is fully posable, making it easy for kids to recreate her signature tennis moves. Osaka's clone is also wearing the same outfit she donned at the 2020 Australia Open: a Nike brushstroke dress, baby blue Nike sneakers and a white Nike visor.
The 11.5-inch doll also sports a pair of earrings and a wristband, in addition to being equipped with a holdable mini tennis racquet, ball and ball carrier.
"It's such an honor to be a part of the Barbie Role Model series, and to remind young girls that they can make a difference in the world," the superstar said. "I want young girls everywhere to feel empowered to dream big and to know that if they believe in themselves that anything is possible!"
Article continues below advertisement
It's not just Osaka's impressive performances that have earned her praise and a legion of adoring fans — she's also become an advocate for the Black Lives Matter movement and mental health over the past few years.
Article continues below advertisement
In 2020, the tennis player wore face masks that donned the name of Black individuals who died due to racial injustice, such as Breonna Taylor and Trayvon Martin. "The point is to make people start talking," she explained of her actions, which she knew would ruffle feathers with some.
Article continues below advertisement
"I think now the best thing for the tournament, the other players and my well-being is that I withdraw so that everyone can get back to focusing on the tennis going on in Paris," she shared on social media. "I never wanted to be a distraction and I accept that my timing was not ideal and message could have been clearer."
Article continues below advertisement
"Though the tennis press has always been kind to me, I am not a natural public speaker and get huge waves of anxiety before I speak to the world's media," she continued. "I get really nervous and find it stressful to always try to engaged and give you the best answers I can."
She concluded her Instagram post by stating that she planned to take some time away from the court, and she hopes she can have an active role in making things "better for the players, press and fans."
You snag Osaka's doll through the Barbie website or Amazon.